Europe's calendar is full with festivals and events every month of the year. Europe has some of the oldest and most memorable festivals and events in the world, from the renown Oktoberfest in Munich to the Running of the Bulls in Pamplona. There are events that recreate famous events or ceremonies of their remembrance. Festivals to celebrate what cities or regions are famously known. Food festivals for beer to olives to cheese to tomatoes. Events celebrating industry, engineering, mining and technology. Music, film and art festivals that remember those great artists who left us so much to appreciate and enjoy. Whether it be a Wagner opera, attending a film festival or taking in a special exhibition, you will never be bored or out of something to do.
Carnival
Not what we in the US normally call carnivals but, these are the origins of our Mardi Gras in New Orleans and Rio's Carnival. Originally a celebration fixed to the liturgical calendars of the Roman Catholic and Eastern Orthodox church, prior to the Lenten season. Lent begins on Ash Wednesday six weeks before Easter. It is a time in which fasting and the refraining from eating rich foods, meat, drink, parties and celebrations was prohibited by the church. Carnival is a time for many to indulge prior to the six weeks of pius behavior dictated by the church. Historians believe many of the carnival rituals actually have pagan influences that may have started before the church itself. There are records that show some cities in Europe had carnivals as early as the 12th century. Cities like Venice, Cadiz, Cologne, Nice and Düsseldorf are known for their carnivals. With the influx of immigration from the Caribbean, communities like London's Notting Hill now celebrate a carnival in the summer.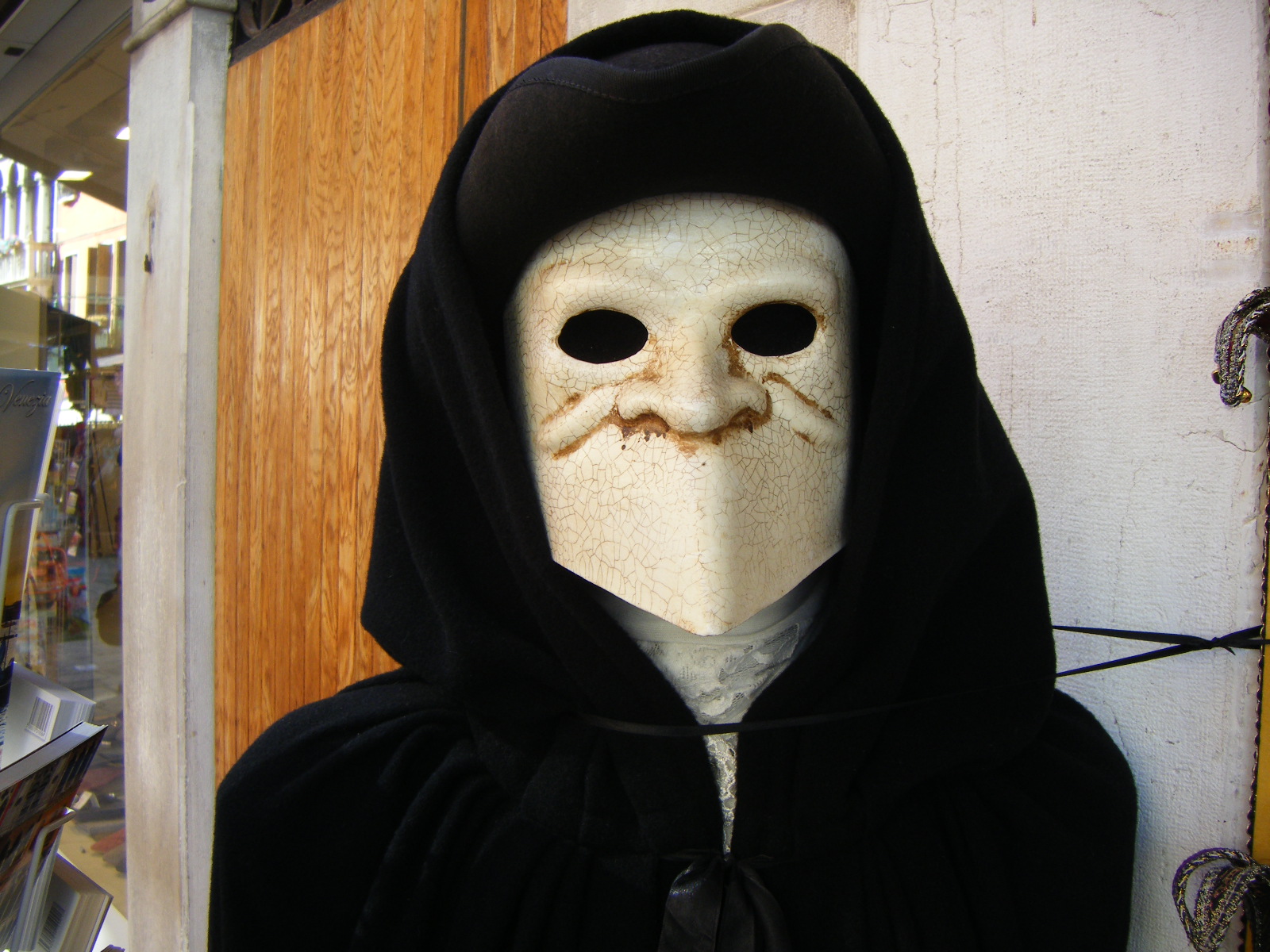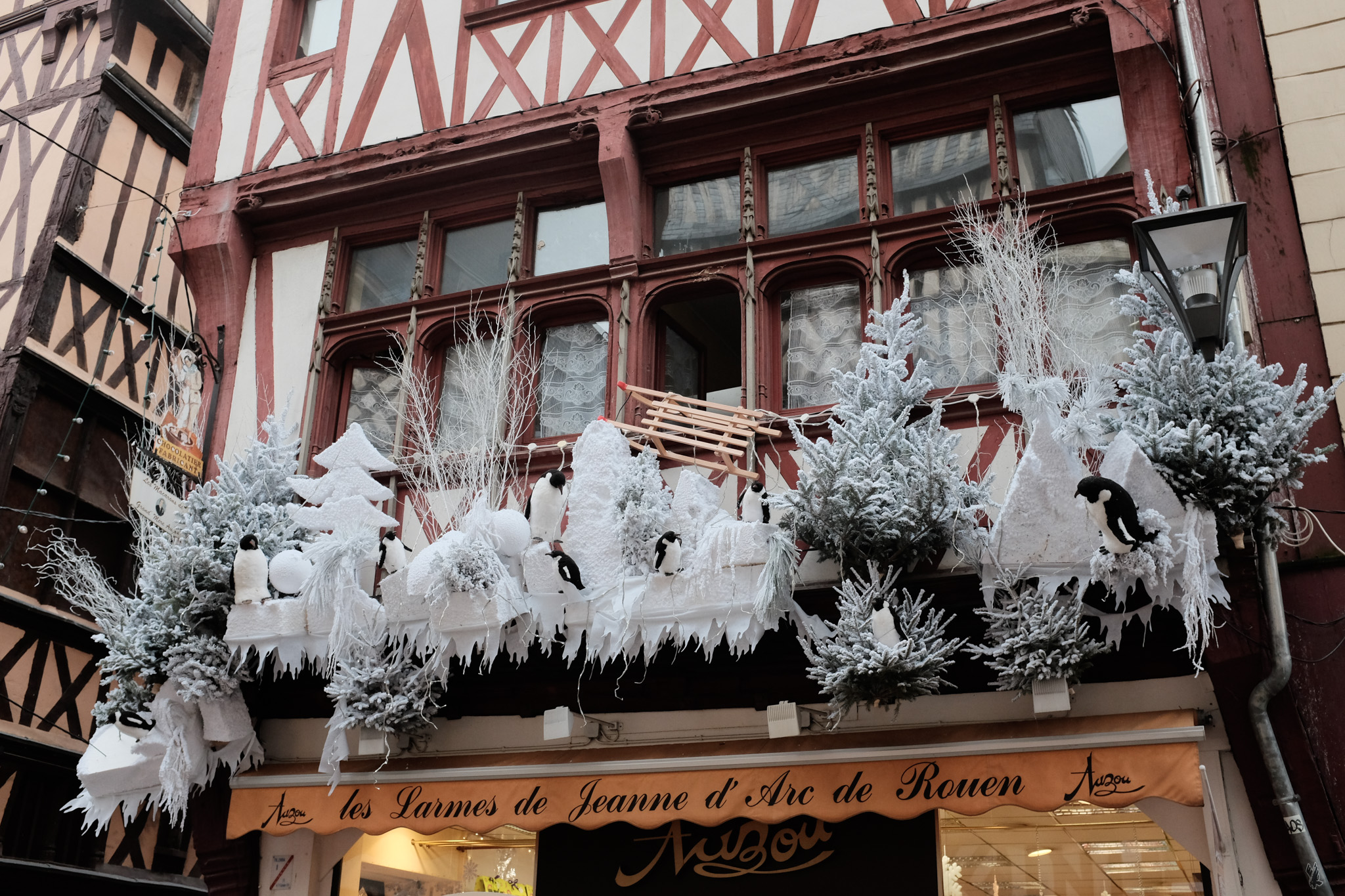 Christmas Markets
These occur during the ushering in of Avent, the 4 weeks prior to Christmas, by many European towns in their city centers and open markets. Origins seem to have started in German speaking areas of central Europe and Vienna's Christmas Market dates back to 1294. Open air markets sell a range of consumer goods for gift giving and unique Christmas decorations. Serving of foods as gingerbread, cookies and hot alcoholic beverages are also sold. Many towns are decorated with lights outlining the old gabled medieval buildings and are a must to view in the evenings. Performances of Christmas music and carol singing are done regularly. The markets can also have rides, fireworks and light shows. Today markets occur from eastern Europe to the British Isles and Iberia to Scandinavia. Some of the best know Christmas markets are in Nuremberg, Strasbourg, Cologne, Dresden, Augsburg, Frankfurt, Dortmund, Stuttgart and the famous Esslingen.

Religious Observances
For most of the centuries throughout Europe the influence and dominance of the Roman Catholic Church and the Eastern Orthodox Church there developed many holidays, events and festivals held in recognition of religious events or commemorating Saints. In addition to Christmas and Easter, Pentecost Sunday, Assumption Day, Epiphany, Ascension Day and the Immaculate Conception are national holidays in many countries. St. Stephan's Day the day after Christmas, the Monday after Easter and the Monday after Pentecost are observed with many business's and services closed.

May Day is celebrated in most European country's and its their equivalent of our Labor Day. You can also expect special events and closures on this holiday. For legal holidays by country go to the the country's page and its holidays are listed on the very bottom of the page.
The following list consists of the most famous and well known festivals and events. There are so many more and you may locate them at the web site links at the bottom of this page.
| | | |
| --- | --- | --- |
| January | | |
| London New Years Day Parade | London, England | New Years |
| Grand Parade | Paris, France | New Years |
| Up Helly Aa | Lerwick, Shetland Island, UK | Cultural |
| San Anton Festival | Canillas de Albaida, Spain | Religious |
| Kiruna Snow Festival | Kiruna, Sweden | Winter Festival |
| Hogmanay | Edinburgh, Scotland, UK | New Year's Festival |
| Vienna's Glorious Ball Season | Vienna, Austria | Music & Dance |
| La Tamborrada | San Sebastian, Spain | Cultural |
| February | | |
| Carnival of Venice | Venice, Italy | Cultural |
| Lemon Festival | Menton, France | Cultural |
| Nice Carnival | Nice, France | Cultural |
| Copenhagen Winter Jazz Fest | Copenhagen, Denmark | Music |
| Chinese New Year | London, England | Cultural |
| Cologne Carnival | Cologne, Germany | Cultural |
| Stiges Carnival | Barcelona, Spain | Cultural |
| Düsseldorf Carnival | Düsseldorf, Germany | Cultural |
| Cadiz Carnaval | Cadiz, Spain | Cultural |
| Virago Carnevale | Virago, Italy | Cultural |
| March | | |
| Carnival of Ivera | Ivera, Italy | Battle of Oranges |
| Binche Carnival | Bunch, Belgium | Cultural |
| St. Patrick's Festival | Dublin, Ireland | Cultural |
| Fallas de Valencia | Valencia, Spain | Cultural |
| Starkbeirzeit Strong Beer Festival | Munich, Germany | Cultural |
| Hamburger DOM Spring | Hamburg, Germany | Cultural -Fair |
| Rouketopolemos | Chios Island, Vrontados, Greece | Cultural |
| April | | |
| Easter Pläerrer | Augsburg, Germany | Cultural- Beer |
| Snowbombing Festival | Maxyrhofen, Austria | Music |
| Semana Santa | Seville, Spain | Cultural |
| Budapest Spring Music Festival | Budapest, Hungary | Music |
| Scorpio del Carro | Florence, Italy | Cultural |
| Natale di Roma | Rome, Italy | Cultural |
| Chaumont Intl. Garden Festival | Loire Valley, France | Horticultural |
| Baumblütenfest | Werder, Germany | Cultural-Volkfest |
| Koningsdag Kings Day | Amsterdam, Netherlands | Cultural |
| Beltane Fire Festival | Edinburgh, Scotland, UK | Cultural |
| Walpurgisnacht | Throughout N. Europe | Cultural |
| May | | |
| Cheltenham Intl. Jazz Festival | Gloucestershire, England | Music |
| Rhine in Flames | Linz to Bonn,Germany | Cultural |
| La Feria de Abril | Seville, Spain | Cultural |
| Brighton Festival | Brighton, England | Arts |
| Combat des Reines | Martigny, Switzerland | Cultural |
| Prague Spring Intl Music Festival | Prague, Czech Rep. | Music |
| Festival de Cannes | Cannes, France | Film |
| White Nights Festival | St. Petersburg, Russia | Arts & Music |
| Constitution Day | Oslo, Norway | National Holiday |
| RHS Chelsea Flower Show | London, England | Horticultural |
| The Bath Festival | Bath, England | Music |
| Ages Salisbury Intl. Festival | Salisbury, England | Arts |
| Cooper's Hill Cheese Rolling | Brockworth, England | Cultural |
| Le Doudou, Ducasse Ritual de Mons | Mons, Belgium | Battle of Lumecon |
| Primavera Sound | Barcelona, Spain | Music |
| June | | |
| Hay Festival | Hay-On-Wye, Wales, UK | Cultural |
| Bergkirchweih | Erlangen, Germany | Cultural |
| Salzburg Whitsun Festival | Salzburg, Austria | Cultural |
| Isle of Man TT Races | Isle of Man, UK | Motorcycle Race |
| El Colacho | Castillo de Murcia, Spain | Cultural |
| Roskilde Festival | Roskilde, Denmark | Music |
| Isle of Wight Festival | Isle of Wight, England | Music |
| Donauinselfest | Vienna, Austria | Music |
| Download Festival | Donington Park, Derby, England | Music |
| Festa de Sao Joao | Porto, Portugal | Cutlutral |
| Fusion Festival | Mecklenburg-Vorpommen, Germany | Cultural |
| Glastonbury | Glastonbury, England | Music |
| Haro Wine Festival | Haro, Spain | Cultural |
| Infiorata di Genzano | Genzano, Italy | Cultural |
| Kirkpinar Oil Wrestling Festival | Edina, Turkey | Cultural |
| Oerol | Terschelling, Netherlands | Cultural |
| Stonehenge Summer Solstice | Wiltshire, England | Cultural |
| Kieler Woche | Kiel, Germany | Cultural |
| Goodwood Festival of Speed | Chichester, England, UK | Auto Show and Race |
| Arena Opera Festival | Verona, Italy | Music |
| Biberacher Schützenfest | Biberach an der Riss, Germany | Cultural-Volkfest |
| July | | |
| Grec Festival | Barcelona, Spain | Arts & Music |
| Zuerifaescht | Zurich, Switzerland | Music & Dance |
| Il Palio | Siena, Italy | Horse Race |
| Wife Carrying World Championships | Sonkajarvi, Finland | Cultural |
| Schützenfest | Hannover, Germany | Cultural-Volkfest |
| Manchester Intl. Festival | Manchester, England | Cultural |
| Henley Royal Regatta | Henley-On-Thames, England | |
| Rock Wercher | Wrecker, Belgium | Music |
| Copenhagen Jazz Festival | Copenhagen, Denmark | Music |
| Savonlinna Opera Festival | Savonlinna, Finland | Music |
| Montreux Jazz Festival | Montreux, Switzerland | Music |
| Festival Aix en Provence | Aix-en-Provence, France | Music |
| Festival d'Avignon | Avignon, France | Arts |
| Tour de France | France | Bicycle Race |
| Los Sanfermines | Pamplona, Spain | Bull Running |
| Festival of Giants | Douai, France | Cultural |
| Exit Festival | Novi Sad, Serbia | Music |
| North Sea Jazz Festival | Rotterdam, Netherlands | Music |
| T in the Park | Gelneagles, Scotland, UK | Music |
| Galway Intl. Arts Festival | Galway, Ireland | Arts |
| Bastille Day | Anywhere in France but, especially in Paris | French Independence |
| Luminary e Palio di San Ranieri | Pisa, Italy | Religious & Cultural |
| Latitude | Southward, England | Arts & Music |
| ImPulsTanz | Vienna, Austria | Dance & Arts |
| Kinderzeche | Dinkelsbühl, Germany | Cultural |
| Festa del Redentore | Venice, Italy | Cultural |
| Salzburg Festival | Salzburg, Austria | Music |
| Proms | London, England, UK | |
| Paléo Festival Nyon | Nyon, Switzerland | Music |
| WOMAD Charlton Park | Malmesbury, England | Music |
| Santa Marta de Ribarteme | As Neves, Spain | Cultural |
| Pflasterpektakel | Linz, Austria | Cultural & Arts |
| Wickerman Festival | Dundrennan, Scotland, UK | Music |
| Rutenfest | Ravensburg, Germany | Cultural-Volkfest |
| Hamburger DOM Summer | Hamburg, Germany | Cultural-Fair |
| Puccini Festival | Luca, Italy | Music |
| Bayreuther Festspiele | Bayreuth, Germany | Music |
| Marciac Jazz Festival | Marciac, France | Music |
| Hamburg DOM | Hamburg, Germany | Cultural-Fair |
| Cambridge Folk Festival | Cambridge, England | Music |
| August | | |
| Guča Trumpet Festival | Guča, Serbia | Music |
| Gäubodenvolksfest | Straubing, Germany | Cultural |
| Creamfileds | Daresbury, England | Music |
| Edinburgh Festival Fringe | Edinburgh, Scotland, UK | Cultural |
| Frequency | Vienna, Austria | Music |
| Bad Kreuznacher Jahrmarkt | Bad Kreuznach, Germany | Cultural-Beer |
| Lisdoonvarna Matchmaking Festival | Lisdoonvarna, Ireland | Cultural |
| Notting Hill Carnival | London, England | Cultural |
| Sziget | Budapest, Hungary | Cultural |
| World Bog Snorkeling Championships | Llanwrtwd, UK | Cultural |
| Air Guitar Championships | Oulu, Finland | Music |
| Autumn Pläerrer | Augsburg, Germany | Cultural-Beer |
| Barthelmarkt | Ingolstadt, Germany | Cultural – Music |
| September | | |
| Bestival | Isle of Wight, England | Music |
| Electric Picnic | Laois, Ireland | Music & Arts |
| Festival Number 6 | Portmeirion, Wakes, UK | Music & Arts |
| Braemar Gathering | Braemar, Scotland, UK | Highland Games |
| Regata Storica | Venice, Italy | Cultural |
| Weinfest der Welt–Wurstmarkt | Bad Dürkheim, Germany | Cultural-Volkfest |
| Oktoberfest | Munich, Germany | Cultural |
| Mercé | Barcelona, Spain | Cultural |
| Galway Intl. Oyster Festival | Galway, Ireland | Cultural |
| London Design Festival | London, England | Cultural |
| Oktoberfest Hannover | Hannover, Germany | Cultural-Beer |
| Cannstatter Volksfest | Stuttgart, Germany | Cultural-Volkfest |
| Kramermarkt | Oldenburg, Germany | Cultural-Volkfest |
| October | | |
| Budapest Contemporary Arts Festival | Budapest, Hungary | Cultural |
| Alba White Truffle Fair | Alba, Italy | Cultural & Food |
| Wexford Opera Festival | Wexford, Ireland | Music |
| Salon Du Chocolat | Paris, France | Food |
| Festival of La Salute | Venice, Italy | Cultural |
| Brussels Light Festival | Brussels, Belgium | Cultural |
| November | | |
| Ottery Tar Barrels | Devon, England | Cultural |
| Veteran Car Run-LBVCR | London to Brighton, England | Vintage Auto Race |
| Lewes Bonfire | Lewes, England | Cultural |
| Krampusnacht Festival | Various towns in Austria & Germany | Cultural |
| December | | |
| German Christmas Markets | Multiple Cities | Seasonal Culture |
| Christmas Celebrations | Tivoli Gardens, Copenhagen , Denmark | Seasonal Culture |
| St. Thomas Christmas Market | Helsinki, Finland | Seasonal Culture |
| Fete des Lumieres | Lyon, France | Seasonal Culture |
| Melvana Whirling Dervishes | Konya, Turkey | Cultural |
| Burning the Clocks | Brighton, England | Cultural |
| Kaiserball | Vienna, Austria | Seasonal Culture |
| Budapest Christmas Fair | Budapest, Hungary | Cultural |