So how does one shop for an accommodation when traveling to Europe? Actually much like the same way we do when traveling in the states. You can go online to varies hotel sites, like Hilton or Marriott, or aggregated sites like booking.com, expedia, etc. to find accommodations. You can book almost all hotels in Europe through and online web site.
However, we are traveling in a foreign country so there are a few exceptions so, let's keep these few things in mind about European hotels.
Hotel rooms in Europe tend to be smaller in size than those in the USA. Many of these are older buildings with smaller baths and closets so everything can be very compact.
Many hotels can have small elevators that will only accommodate one passenger and one suitcase. Some hotels have no elevators so if you have a second floor room you're taking luggage up 3 flights of stairs. Remember the first floor in Europe is the one above the ground floor.
A portion of hotels have no air conditioning. Europe has recently had some of the hottest summers on record so make sure you confirm your hotel will have air conditioning.
While hotels provide bath and hand towels in the rooms, they typically do not provide face cloths. Make sure you pack a face cloth or disposal wet cloths for cleaning.
Some hotels may only provide a continental breakfast of rolls, cereal, fruit, coffee and juice. If you want a full breakfast confirm they offer it and if it is an charge extra.
Double bed rooms can be two twin beds pushed together and not one queen or full sized mattress. This will create a seem between the two mattress and may be inconvenient if you have a small child sleeping between two adults.
Not all hotels have bathrooms connected to the room. There are still hotels where there are shared baths so, make sure your room has an attached bath before you book.
Hotels do not always provide a level of amenities like in the USA. Shampoo, irons, ironing boards, in room coffee and hair dryers, etc. Always check amenities provided when booking.
Be aware of the type of electrical outlets in your room can vary form one country to another. Make sure you pack the correct adaptors in your luggage so you can use your electronic devices in your room.
To determine what type of hotel best will best accommodate your travel style, let's start with the basics and ask ourselves these questions first.
1. How Much Do You Want To Spend
2. Where Do You Want Your Accommodation Located?
3. What Level Of Service & Amenities Do You Want?
4. What Style Of Accommodation You Want?
So go through the steps and see your results.
1. How Much Do You Want To Spend?
Of course this can make a big difference. Some hotel chains offer specials. You can subscribe to hotel web sites for email notifications about sales.
You can use reward points towards free nights
Room rates can be lower during certain seasons when the tourism level is low or they can be high when festivals or special events are occurring.
Free Night Stay at Hotels…
If you participate in a major hotel rewards program you can accumulate enough points for free night stays. That can be a great value but, not all locations in the same chain will have the same offer, even within the same city. Typical points needed for a one night is 40,000 points but, it can be more for the upscale brands and less for the budget level ones. Hotels within the same group may charge more points than others or may not have any nights available for using points and certain dates. The larger hotel chains also offer their own credit cards issued through companies like Visa, American Express, etc. When you first signed up you will receive bonus points free and every time you stay at their hotels they will give credit you additional points for using their credit card. If you choose the right program you can accumulate points quickly. When using points for free nights you will have to pay local room, occupancy, resort or VAT fees.

When booking free nights with points, confirm whether they offer a fifth night free. Yes, some reward programs offer no point deduction for that last night when you book five consecutive nights in a row.  This is ideal when staying in a major city and using it as your base location.
2. Where do you want your Accommodation located?
Sometimes having an accommodation far away from major attractions will be lower in cost but, you will have to traveler further to the sights. Being located next to the sights can be more costly and congested. Keeping within a reasonable distance minimizes travel time at a lower cost and keeps you away from the tourists traps. The major cities have great neighborhoods that reflect the local way of life more than the tourists areas. These areas have great local eateries, pubs, shops and services all used by the locals at reasonable prices. Staying in these neighborhoods and meeting the local inhabitants can be a wonderful experience.
Access to public transportation is also an important consideration for your location as well. Getting easily to and from an airport or train station is a consideration. Use of a close metro station, tram or bus stop will make moving around a city a lot easier than driving a car. It is also less money to use public transit than taking a taxi or Uber everywhere.
3. What Amenities and Services Levels Do You Want?
Here are a few things to keep in mind.
Do you get a breakfast included? Eating a full breakfast means you can do a light lunch and that can save you money.
Laundry facilities to do your own wash. This can be very handy.
Accessible rooms if your a challenged traveler and what are those benefits exactly.
Elevators…this is Europe and some have no elevators..trust me.
Concierge desk or tour assistance..this can be very helpful.
Safe in room or safety deposit box at counter…Critical! You do not want to take every valuable item with you when you go our for the day. Leave extra money, back up credit cards, photo copies of your travel documents and electronics in a safe, ALWAYS.
Airport transfers and other provided service or assistance with local transportation.
Luggage hold…this is good for early arrivals when the room isn't ready or on departure days freeing you more time doing something before leaving later that day or night.
For families…cribs, high chairs, roll away beds, etc.
For business…office center, fax and computer.
Internet wifi….better yet if it's free.
Most of us know that the service levels at hotels can vary in many ways. The amenities that a hotel offers should determine your comfort level with staying at a 5-Star to budget hotel. If you are going to use a hotel primarily for sleeping, way pay higher room rates for a restaurant, spa, pool, business center, shuttle, and plush surroundings. Do not pay for what you aren't going to use.
Star Rating Guide…
Are you accustom to 5-Star treatment or can you rough it with no services at a budget hotel? So what do you get for those star ratings. Here's a breakdown on the guidelines used by the Hotelstars Union. For more detailed information about hotel associations in Europe you can visit HOTEREC or Hotelstars
1 Star
100 % of the rooms with shower/WC or bath tub/WC
Daily room cleaning
100 % of the rooms with colour-TV together with remote control
Table and chair
Soap or body wash
Reception service
Facsimile at the reception
Publicly available telephone for guests
Extended breakfast
Beverage offer in the hotel
Deposit possibility
2 Star
Amenities of 1 Star plus:
Bath essence or shower gel
Bath towels
Linen shelves
Offer of sanitary products (e.g. toothbrush, toothpaste, shaving kit)
Credit Cards
3 Star
Amenities of 2 Star plus:
Reception opened 14 hours, accessible by phone 24 hours from inside and outside, bilingual staff (German/English)
Three piece suite at the reception, luggage service
Beverage offer in the room
Telephone in the room
Internet access in the room or in the public area
Heating facility in the bathroom, hair-dryer, cleansing tissue
Dressing mirror, place to put the luggage/suitcase
Sewing kit, shoe polish utensils, laundry and ironing service
Additional pillow and additional blanket on demand
Systematic complaint management system
4 Star
Amenities of 3 Star plus:
Reception opened 18 hours, accessible by phone 24 hours from inside and outside
Lobby with seats and beverage service
Breakfast buffet or breakfast menu card via room service
Minibar or 24 hours beverages via room service
Upholstered chair/couch with side table
Bath robe and slippers on demand
Cosmetic products (e.g. shower cap, nail file, cotton swabs), vanity mirror, tray of a large scale in the bathroom)
Internet access and internet terminal
À la carte"-restaurant
5 Star
Amenities of 4 Star plus:
Reception opened 24 hours, multilingual staff
Doorman-service or valet parking
Concierge, page boy
Spacious reception hall with several seats and beverage service
Personalized greeting for each guest with fresh flowers or a present in the room
Minibar and food and beverage offer via room service during 24 hours
Personal care products in flacons
Internet-PC in the room
Safe in the room
Ironing service (return within 1 h), shoe polish service
Turndown service in the evening
Mystery guesting
Budget Hotels
Low cost but very few amenities or services. May have shared baths, no AC, elevators, etc. Cleanliness and noise can also come into play. You can find recommendations and reviews online at websites that have forums where travelers who have stayed at budget locations write about their good and bad stays. Web sites like EuroCheapo actually stay and inspect the value accommodations and sites like Booking.com , Yelp and Tripadviser rank accommodations from travelers reviews.
4. What Style or Character Accommodation do you want?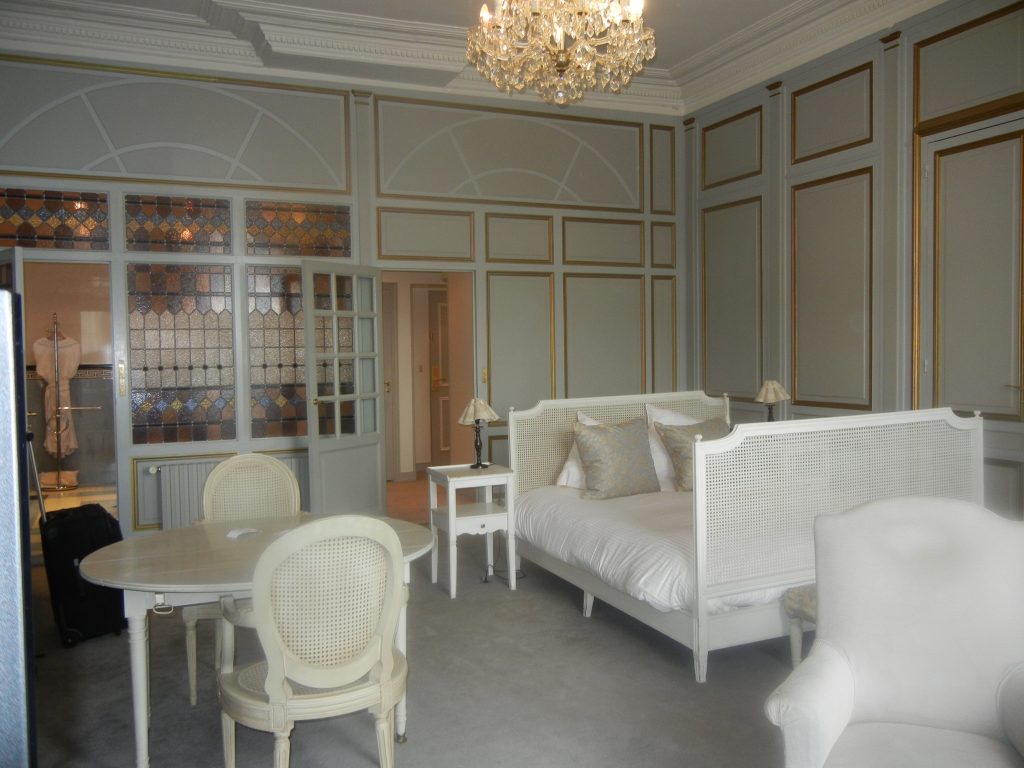 Want a hotel that reflects the character of the local country and city?…You can look for independently run hotels that will offer a more European feel. These are usually older hotels that have a local flare and atmosphere. Many of these hotels are family run business's who take pride in giving friendly service that makes your stay an excellent experience. Some hotels can be in very old buildings but, they have recently been upgraded so while this outside reflects the atmosphere of the neighborhood, the inside could be ultra modern.
BOUTIQUE HOTELS
As you shop for accommodations you will notice that some hotels use the term "Boutique Hotel" to describe themselves. These hotels were started by independent hoteliers to want to offer more personalized service to their guests with style decor to reflect chic or local taste. The growth in popularity has even drawn large chains to create their own Boutique brands like, Curio from Hilton, Even from Intercontinental, Autograph Selection, Design Hotel and Moxy from Marriott & Tryp from Wyndham.
What is a Boutique Hotel and how does is differ from others hotels?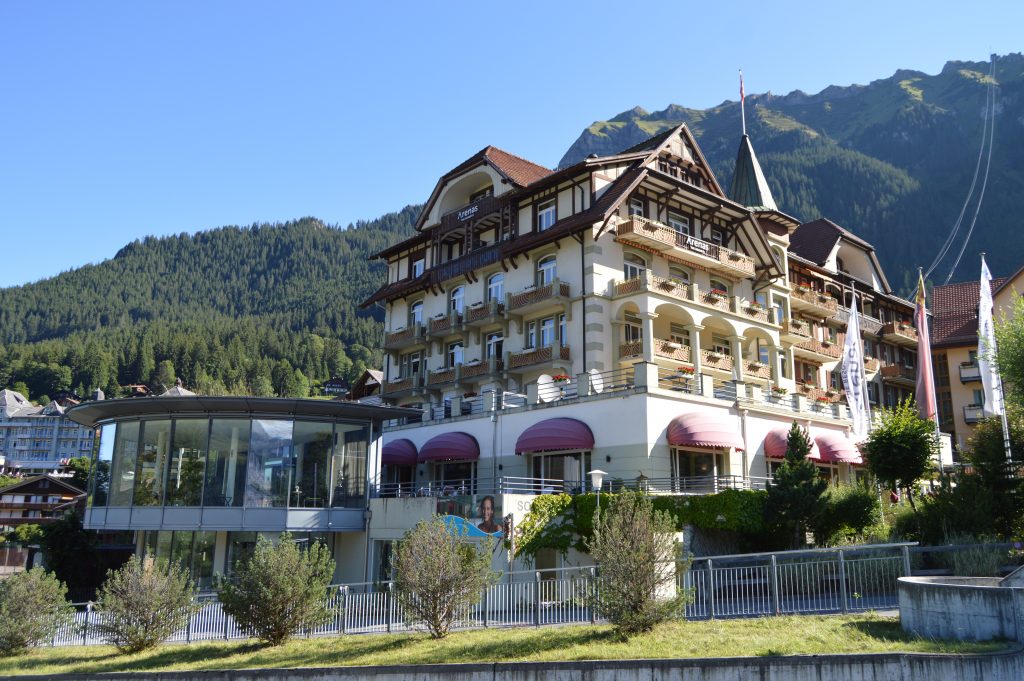 A Boutique Hotel is small. It should not have more than 100 rooms, because it has to offer a personal touch to every guest.
It is normally an independent hotel, or part of an "only-boutique" chain. Major chains have now created their own boutique hotels.
It is typically located in the city center or in a very trendy area, near the main shopping one or the historical area.
It reflects the place where it is located, for by offering local food and it's architectural design. Some are in buildings of some historical value.
A Boutique Hotel specializes in giving guest personalized services that may only be found at luxury hotels.
There are no specific rules to enforce or insure that a hotel will follow the guidelines above. There are those who may label their property a Boutique Hotel when it's criteria falls way short so choose carefully.