For decades Europe has been a global destination for travelers. With the arrival of the jet air age transportation to Europe had become practical and affordable to people from all over the world. Prior to that time only those from upper and privileged class's would travel there to experience its sights and cultures. So Europe has been accommodating the traveler longer than anywhere else and has a strong tourism infrastructure.
Modern hotel accommodations provide levels of service from 5-Star international luxury to budget. The styles can also vary with speciality accommodations in Historic Homes to Caves or those based on a theme. Hostels are plentiful and alternative accommodations flourish from classic Bed & Breakfast to Air BnB rentals.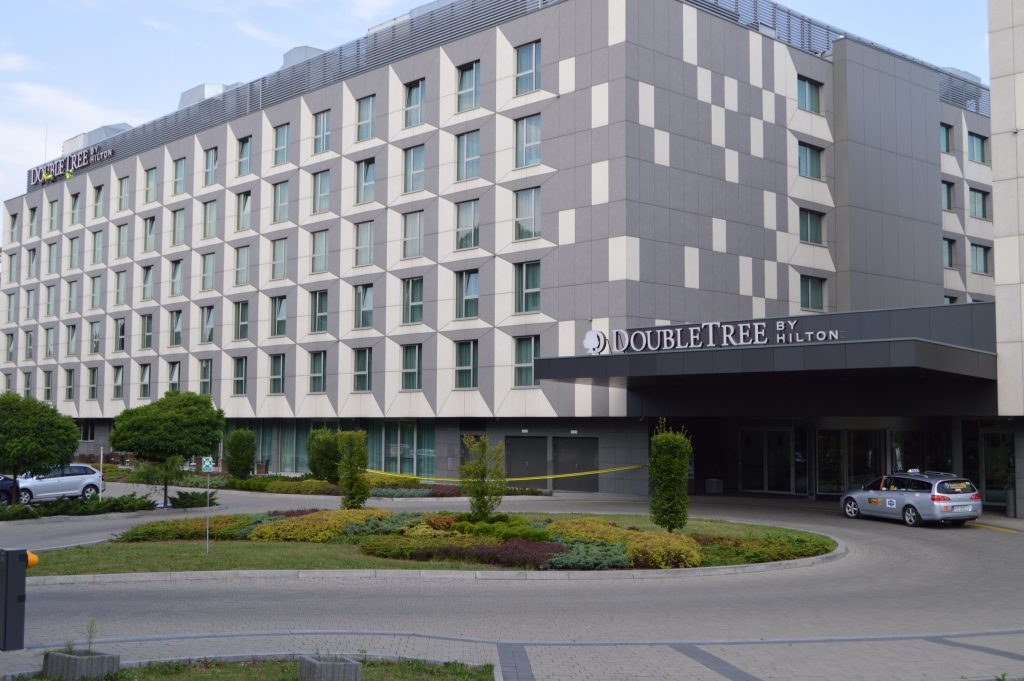 Hotels In Europe
Go to the HOTELS IN EUROPE page and find major international chains locations throughout Europe.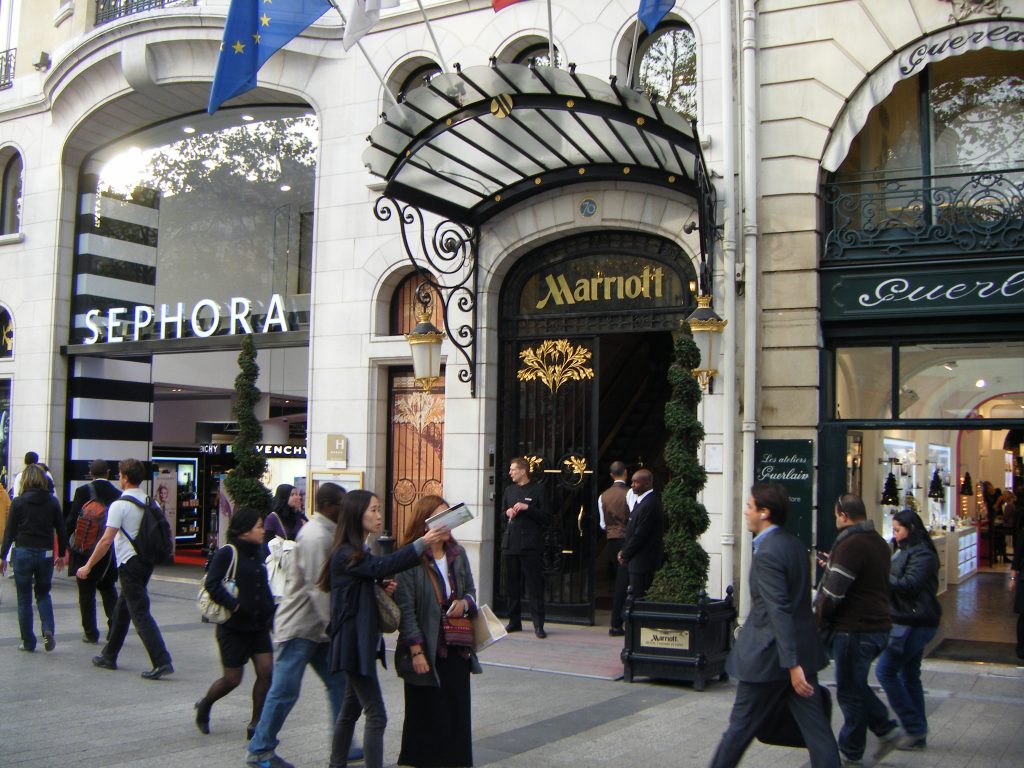 Choosing A Hotel
Hotel style – Star rating – location will determine the right hotel for you and more at CHOOSING HOTEL page.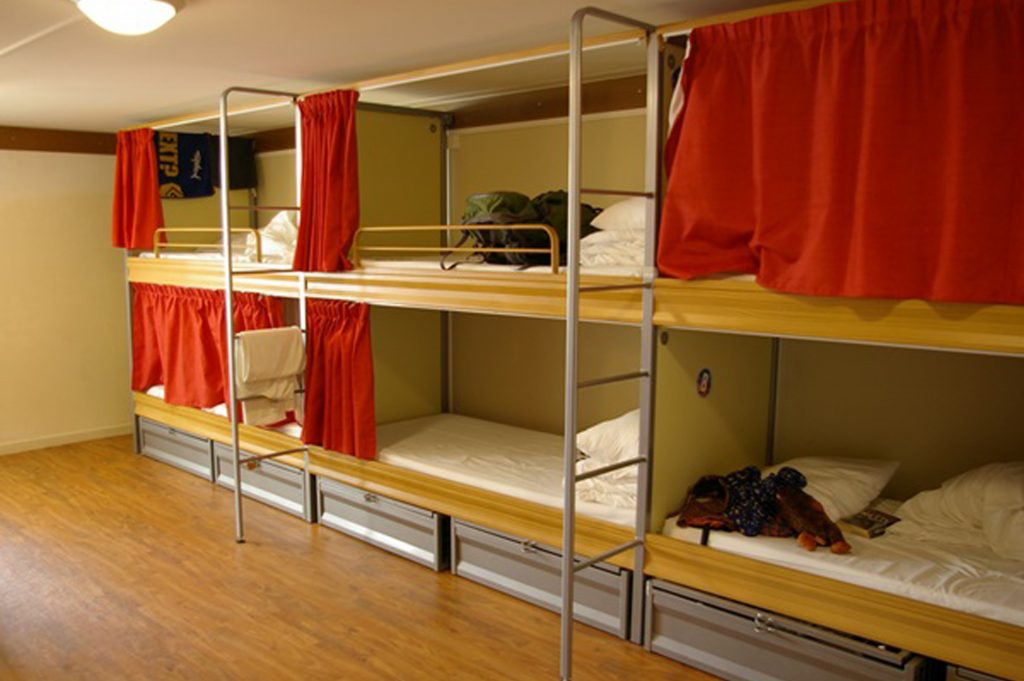 Hostels
For those who seek Hostels – Locate one for your travel and more at the HOSTELS page
Accommodations Americans Reserve in Europe
57.1% – Hotel, Motel, etc.
44.8% – Private Rented Property
7.6% – Other
Source: U.S. Department of Commerce: International Trade Commission, Air Travelers (SIAT) Survey Data on U.S. Residents Visiting Overseas Countries.
Alternative Accomodations
One of your biggest expenses traveling in Europe will be your sleeping accommodations and meals. When it comes to accommodations name your poison. Hostels and camping are the most inexpensive while luxury hotels, resorts and home rentals your most expensive.
Ways to get free accommodations…
Use your travel points through a rewards program. See our article on this on our hotel page or if you are enrolled in a travel rewards program with hotels, airlines or credit cards.
Stay with relatives or friends that live in Europe. That sort of speaks for itself.
Swap your house for with someone else in Europe. Yes you can stay at someone's home while they come and stay at yours.
Look for people who offer free stays at their house to travelers. This is a little controversial and could pose security issues, so do your homework on where you are staying if possible.
Agri-tourism…
Is where travelers can go a farm, ranch or cottage and do agricultural activities or have a wonderful rural experience. This type of vacation and accommodation has become popular lately with the failure of many old family farms, estates and ranches. In an effort to keep their family properties, some of which have been in the families for generations, people rented out rooms and created agricultural activities for staying visitors to experience. This became popular in the US with family farmers and ranchers. This allowed the families to subsidize their income and retain ownership of their family property.
This especially popular in Tuscany are old wineries with their vineyards allowing visitors to experience an old winery while immersing themselves in the Tuscan countryside. Old European countrysides exist all over Europe and now one can enjoy being local by renting a vacation there.
AGRITOURISM LINKS…
Apartments…
It has become very popular for people to rent out their apartments and even homes to travelers. This can be very appealing if you plan to stay in an area for a week or more. Cost can be less than a hotel in the same area of a city, especially for a small apartment. Up side is you may have laundry and of course a small kitchenette. This permits you to buy groceries and make several meals, saving a little on eating out always.
There are all types of rentals including larger houses that could accommodate an entire family. Sharing with other couples could definitely bring the cost down per person.
Bed & Breakfast / Rental Rooms…
B & B's are like a mix of hotel & hostel. While you have your own bedroom and maybe even your own bath, you will share the rest of the premises with a few other guest and the proprietor. B & B's in Europe are less than a hotel room, where in the US , B & B's can be as costly as a hotel room. Of course most come with breakfast and in the British isles these can be quite a home cooked spread. If you're looking for some privacy and comfort at a fraction of a hotel, try staying at a B & B.
Exchanges…
Exchanges are a very cheap way to travel. There are several types of exchanges, some you pay, like those mentioned in the apartment section above, while others are free. Some let others stay in your residence while you stay at theirs. Then others are like a club, as long as you host travelers at your residence while you are home. You can do the same by staying with someone at their residence when you travel.
Benefits of Free
No Cost
Adventure & a Local Perspective
Be Part of a Community
Disadvantages of Free
Safety
Lack of Options/Choices
Risk
Lack of Privacy & Flexibility
Benefits of Paid
Low Cost (compared to Hotels)
Local-feeling
Comfort
Disadvantages of Paid
Lack of Choices
Fees
Price (compared to free)
If you are comfortable letting people stay in your home that you have never met before, then this is one great way to stay on Europe on the cheap. Not only does this arrangement make it affordable but, you will have all the amenities one needs to do things inexpensively. Laundry, cooking and eating in, rather than going out and spending additional money. Read each program carefully as their terms and conditions vary a little from each other.
EXCHANGE LINKS
Hospitality Exchanges provide members who travel to find overnight accommodations at other members personal residences. Accommodations can be found in any country where fellow members live and reside. Members are screened for security and safety
Pensions…
Pensions are very similar to bed and breakfast but, may also include lunch, diner, tea and room for one price. They are typically family run and located in older and sometimes historic buildings. Rooms are usually well sized but, most lack private baths and the services of hotels. If you are ok with that, your savings can be substantial as opposed to hotels.
Resorts…
Resorts are place that offer the traveler all the amenities, services and activities without leaving the resort. Stay at a resort and one may never have to leave the grounds with restaurants, shops, a beach, pool, spa, fitness centers, entertainment and sport facilities with lessons, tennis and golf. Some resorts may even be all inclusive.
These can be very popular with Europeans, especially during the summer vacation period, just as Hawaii, Florida, Mexico and the Caribbean are with American. However, they are not the typical destinations for American travelers because there is so much to see and do while we are in Europe. There just isn't enough time to take advantage of all a resort has to offer and still do all the sightseeing.
he most popular areas for resorts are the beach areas around the Mediterranean, Ski resorts in the Alps and luxury resorts throughout most of western Europe. National hotel chains like Marriott, Hyatt, Wyndham, Sheraton & Hilton all offer a luxury class of hotels and resorts in European locations.
University & Dorm Rooms…
When colleges aren't in session and have no classes, vacated student dorms rooms may be available to rent by the night. Most of these rooms come with very little if no amenities. There are shared baths and usually no elevators. However, a dorm room in Oxford or Cambridge can be quite charming.
UNIVERSITY & DORM LINKS