For years getting travelers checks was the way to pay for things while traveling, not anymore. You can literally travel with very little cash using credit cards or debit cards. Before you even leave your home, most of the big expenses will already be paid or reserved and charged once you arrive. Airline tickets, car rental, hotels and if you shopped smartly you'll have all your museum, transit and other tickets confirmed.
While you'll be able to charge a majority of purchases using any of your credit cards, having a credit card with no foreign transaction fees will save you money.
Some places may not except credit cards or just the one you normally use so always have two or three days of cash on hand. Paying with cash and paying the 1% bank foreign transaction fee and ATM fee maybe less than if you use a credit card everywhere with high foreign transaction fees. If you withdraw larger amounts of cash out of ATM'S it will be more cost effective as ATMS charge flat fees. Usually $5.00 service from the ATM 'S bank who you withdraw money from and another $5.00 from your bank, unless you use an affiliated bank's ATM. So you will pay a $10.00 ATM service on €100. or $10.00 fee on €500, do the math.
When traveling do not keep all credit cards and cash in the same place. Leave the ATM and some cash in the hotel safe and take a credit card and enough cash for souvenirs or food with you. This way if you loose something you'll still have a back up of money.
In most cases you'll be able to use your favorite credit card, especially in those big tourist areas but there may some instances were cards aren't accepted so always have some cash with you. Europe uses the system that accepts credit cards that have a EMV micro chip embedded into the card. It is a more secure system then the magnetic strip card we have been using in the states. It is possible that some business's may not accept the magnetic strip card for payment. In 2015 many american credit card issuers have been converting to a micro chip card. Retailers and business's have been converting their payment systems to accommodate the micro chip cards and within the near future all credit card issuers will use this system for payment, even for your ATM debit cards. If you do not have a current micro chip card, it is recommended to get at least one credit card with the micro chip, just in case your old favorite magnetic strip isn't accepted.
When you use a credit card with the EMV micro chip they may ask you for your PIN number. Just tell them you're american and you need to give them your signature. They'll understand and they'll have you sign a receipt just like a normal credit card purchase.
Your favorite cards may assess a foreign transaction fee with a high percentage fee for each purchase you make using the card. This can be costly in the long run so shop for a credit card with no foreign transaction fees nd an EMV micro chip.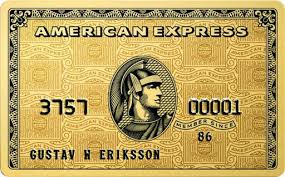 So what kind of credit card is best for travel?
That depends on everyone's particular needs and objectives.
Micro-Chip Cards…Sooner or later all cards will have micro chips so when traveling out of the country to Europe or Asia it will no longer restrict you from using your credit card, as it has been over the recent past.
Foreign Transaction Fee…Cards with no foreign transaction fee is always a way to keep your cost minimal. Remember, you will not see these fees on your hotel bill, restaurant tab or retail purchase. To pay an extra 8% on these purchases can very quietly add unwanted dollars to your credit card statement.
Bank Fees…These can be charges using from both your bank and the banks ATM your use. While it is difficult to determine what a foreign bank's ATM charge is, find out what your bank charges for using an ATM out of their system.
Annual Fee…The higher the annual fee, the more benefits. Do not pay for benefits you will never use, identify your needs and how a card can give you a financial advantage worth the annual fee. Cards with higher fees pay back more so if you use a card a lot, you can obtain the free flights and services quicker, that makes the annual fee worth every penny. Most credit cards have introductory offers with no annual fee for the first year.
Point Accumulation…Many cards will accrue points or miles to be used for free services. These are calculated by how many dollars you charge on the card. Airline cards give you miles for each dollar to purchase free tickets, hotels give points for free night stays, others allow you to transfer points to airlines or hotels. Some credit cards allow you to make a purchase and then use the points you've accumulated against the purchase. Read carefully and know how much you get back for each dollar you spend, as not all cards are equal.
Interest Rate…If you plan to charge your trip and pay it off over a period of time you will want a card with a low interest rate. A card with a high rate and a large balance could cost you hundreds off dollars more to pay off.
ATM's and Debit Cards…
To receive cash you can use Mastercard, Visa, Cirrus and Plus Debit cards at any of the major bank's ATM machines without any difficulty.

There will be a;
Currency conversion to US dollars
A foreign transaction fee based on the transaction amount (

banks may charge 1% to 3% other services could be more

)
The banks service fee, whose ATM you use for withdrawal, that is not affiliated with your bank (typically $5.00 )
Your banks service fee for using a non-afiliated bank ATM (

typically $5.00

)
How much can that be? That is hard to say because currencies fluctuate so values change all the time. Depending at which bank you withdraw from the rates may also vary. Banks will usually have the most competitive rates from 1%-3%. Check with your bank and inquire what their fees are for using an ATM out of their network.
| | |
| --- | --- |
| Example; | AS of 12/24/2020 |
| Withdrawal Amount | €200.00 |
| USD Conversion | $244.07 |
| Foreign Transaction Fee | $2.45 @ 1% |
| Bank ATM Fee | $5.00 |
| Your Bank Fee | $5.00 |
| Total | $256.52 |
It is also advisable to have a PIN of four digits only. Some financial institutions only allow entry of four digit PIN's others may accept longer PIN's. There are reports where longer PIN's where accepted and others where they were not. Be safe and have a four digit PIN for your ATM / Debit Card.
If you have a bank account with a debit card at one of the banks in the Global ATM Alliance, your participating bank will waive any foreign ATM fee they usually charge and the participating ATM will waive any surcharge fee it normally charges (if it does).
At this time only Bank of America participates in the Global ATM Alliance from the US. You may also get access by opening an account at one of the online-only subsidiary banks like Tangerine in Canada, Hello in France or Norisbank in Germany.
You must use participating banks or their subsidiaries in countries to avoid additional fees. If you use your BankAmerica debit card in a Barclays Bank ATM, while in the UK the fees will be waived but, if you use it in France it may be subject to additional fees. Please carefully understand the benefits and limitations of these cards for use in the countries you visit.
GLOBAL ATM Alliance…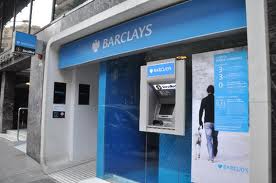 Participating Banks
Bank of America (United States)
Barclays (United Kingdom, Spain, Portugal & Gibraltar)
BNP Paribas & affiliates (France, Luxembourg, Italy, Ukraine, Turkey & Poland)
Scotiabank (Canada)
Deutsche Bank (Germany, Poland, Belgium, Spain, and Portugal)
Westpac ( Australia)
Online-only subsidiaries known to participate:
Tangerine (Canada, owned by Scotiabank)
Hello Bank (France owned by BNP Paribas)
Norisbank (Germany, only with their Mastercard-direkt. Owned by Deutsche Bank)
Consorsbank (Germany, owned by BNP Paribas)
Hello Bank Belgium (owned by BNP Paribas)
Hello Bank (Italy owned by BNP Paribas)
Hello Bank (Austria owned by BNP Paribas)
Hello Bank ( Czech Republic owned by BNP Paribas)
RAMS (Australia, owned by Westpac)
To Attract more customers more and more financial institutions are waiving foreign transaction fees, withdrawal fees or no fees at all. Other may apply a flat fee fee for each withdrawal as financial institutions vary. Some will also reimburse the amounts charged on your statement at the end of the month. Reimbursements may vary by bank on which fees and amounts are reimbursed.
Always check with your financial institution to see if they have accounts with benefits for traveling in foreign countries. Always know the banks they are valid at and in which countries.
ATM'S in Major Airports…
Shortly after your arrival at your final destination, you will need local currency. You have several options to either get local currency from your bank before you depart or upon arrival. Check with your local bank about their currency rates and foreign transaction fees. If you wait until you arrive at the airport and use an ATM or go to a Currency Exchange booth.
ATM's / Currency Exchanges and VAT locations are available at all major European airports as well as, large urban train stations. Go to our ➾ Airports in Europe page and click on the country and city airport to open their web page. Open terminal maps where you'll find the locations for all these services. For locations at major train stations go to our ➾ Trains page and scroll dow to "Major European Train Station Web Sites & Maps". Click on the country and city to find the station web site and map.