Just more than a place to drink, they can be the social heart of a European community or neighborhood. Who hasn't heard of a German Beirgarten, English or Irish pub. No matter what European country you are in, you will find a pub or some sort of establishment where locals go to talk sports, politics and more. For years these have been the gathering places for communities and a great place for a tourist to go observe and converse with the locals. Europe has many places where one can just sit to socialize with others, observe the world and its people go by or just sit and relax while having your favorite refreshment of choice.
In some places in Europe they call these pubs (for public houses). These are more than establishments in which to just go and drink in, over time they have become the social centers for villages and neighborhoods. A gathering place for politics, family functions, ceremonies, conducting business, community organizations and civil endeavors. They may be called a brewery house, tavern, inn, brauhaus, or just a bar but, no matter what country your in or what name they're called by, they perform same function.
Legal Drinking Ages in Europe…Know the law…
The allowable age to drink may vary from the allowable age to purchase depending on the country. The age may to purchase on premise may be lower as opposed to off premise. Some countries may have a minimum age requirement for public and private consumption, some for just public consumption while some no minimum age for either public or private consumption. Some distilled beverages may require an older age to purchase as opposed to beer, wine and cider.
For more information on go to our web page on ➾ Beer, Wine, Spirits & Drinks.
Nightlife Cities…
Nightlife is big in the major cities with entertainment for dancing, music, follies and sports viewing. For decades now Europe has been ideal location for young people, from across the globe, to strap on their backpacks and meet people and their cultures other than the ones they grew up with back home. With youth comes the energy to still go out in the evening after a long day of traveling and immerse oneself in the nightlife a city has to offer. Unlike the US the nightlife scene in Europe is more fashionable so don't dress like a tourist. Avoid the jeans, tank tops and leggings, this isn't a frat party or local bar. If you drink stay with a group and people you trust. Go back to the your accommodations with someone you know and never alone . Keep personal belongings and valuables secure and close to you. Pick pockets and thieves pry on the incoherent partiers who have had too much to drink and aren't aware of their environment.
As well as Europe's major cities, resort areas over the decades have become a mecca for young travelers attracted to the beaches. Night clubs and discotheques that cater to the young open anywhere from 10:00 pm and stay open till 5:00 am. These areas also have many youth hostels where one can sleep on the cheap and make new friends, when one finds time to sleep.
EUROPEAN CITIES WITH THE BEST NIGHTLIFE..
AUSTRIA
Graz
Innsbruck
Salzburg
Vienna
BELGIUM
Antwerp
Bruges
Brussels
Ghent
Liege
BULGARIA
Sofia
Varna
CROATIA
Dubrovnik
Hvar
Split
Zagreb
CZECHIA
Brno
Prague
DENMARK
Copenhagen
ESTONIA
Tallinn
FINLAND
Helsinki
FRANCE
Cannes
Nice
Paris
Saint Tropez
GERMANY
Berlin
Cologne
Düsseldorf
Frankfurt
Hamburg
Munich
Nuremberg
GREECE
Athens
Corfu
Crete
Ios
Mykonos
Santorini
HUNGARY
Budapest
Debrecen
Györ
IRELAND
Dublin
ITALY
Bari
Bologna
Florence
Leece
Milan
Rimini
Rome
Sorrento
Venice
Verona
LATVIA
Riga
NETHERLANDS
Amsterdam
Maastricht
Rotterdam
The Hague
NORWAY
Oslo
POLAND
Gdańsk
Kraków
Poznań
Warsaw
Wrocław
PORTUGAL
Lagos
Lisbon
Porto
ROMANIA
Bucharest
Cluj-Napoca
RUSSIA
Moscow
Saint Petersburg
SERBIA
Belgrade
SLOVAKIA
Bratislava
SPAIN
Barcelona
Granada
Ibiza
Madrid
Palma
San Sebastián
Santiago de Compostela
SWEDEN
Malmö
Stockholm
Uppsala
SWITZERLAND
Bern
Genéva
Zürich
TURKEY
Istanbul
UKRAINE
Lviv
Kyiv
Odessa
UNITED KINGDOM
England
Leeds
London
Manchester
Sheffield
York
Scotland
Edinburgh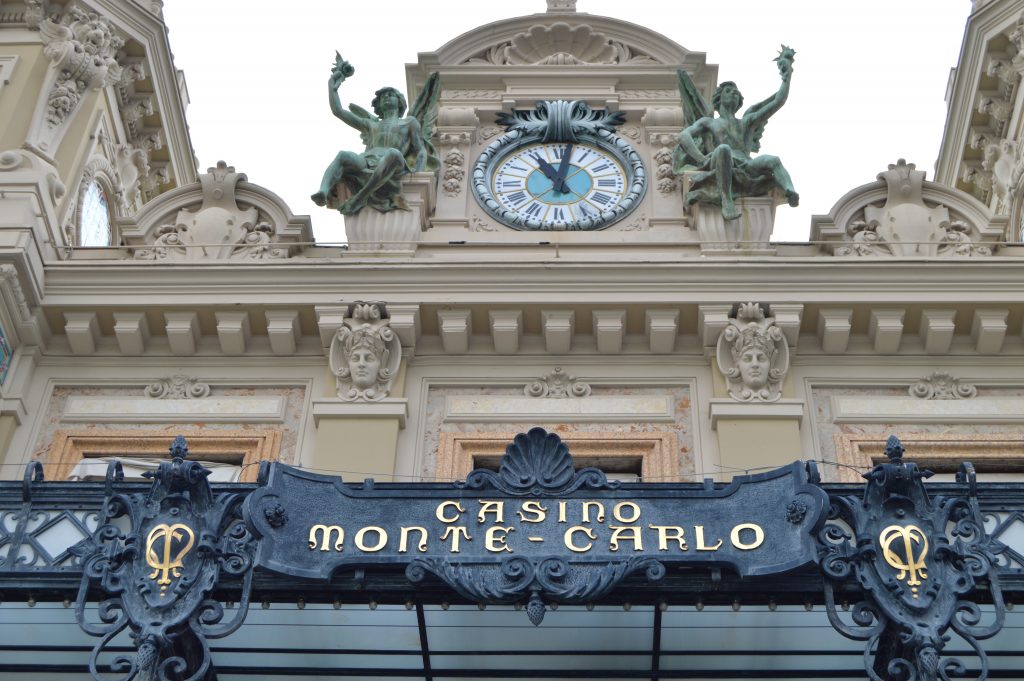 Casinos…
Gambling is legal in many European countries with 1,000 casinos. One of the most famous is the Casino at Monte Carlo that has been featured in many movies. Another well know casino was Marlene Dietrich's favorite in Baden-Baden, Germany. Please be aware that some casino's enforce formal dress codes.
Casino's offer a variety of gaming.
Live Tables…
Punto Banco / Baccarat
Blackjack
American, English & French Roulette
Poker – Texas Hold'em , Omaha Pot, Tournaments
Trente et Quarante
Wheel of Fortune
Slot Machines…
Mechanical, Jackpot, Video slots
Electronic Roulette
Video Poker
Electronic Blackjack
Electronic Bingo
Games vary from casino to casino so look at each casino's offerings at one of the directories below.
DIRECTORY OF CASINOS IN EUROPE…
AUSTRIA
Casino Baden
Casino Bad Gastein
Casino Bregenz
Casino Graz
Casino Innsbruck
Casino Kitzbuhel
Casino Kleinwalsertal
Casino Linz
Casino Salzburg
Casino Seefeld
Casino Velden
Casino Vienna
BELGIUM
Casino Knokke – Knokke
Casino de Namur – Namur
Casino Blankenberge
Casino Oostende Kursaal – Ostend
Grand Casino – Dinant
Casino – Middelkerke
Casino de Spa – Spa
Viage Casino – Brussels
Casino de Chaudfontaine – Chaudfontaine
DENMARK
Casino – Aalborg
Royal Casino – Aarhus
Casino – Copenhagen
Casino Marienlyst – Helsingor
Casino – Odense
Casino Munkebjerg Vejle – Vejle
FINLAND
Paf Casino/Arkipelag Hotel & Casino – Mariehamn
Casino Helsinki – Helsinki
FRANCE
Auvergne-Rhône-Alpes
Casino de Bourbon l'Archambault
Casino de Châtel-Guyon
Casino de Chaudes-Aigues
Casino de La Bourboule
Casino du Mont-Dore
Casino de Néris-les-Bains
Casino de Royat
Casino de Saint-Nectaire
Casino de Vic sur Cère
Casino de Vichy Grand Café
Casino de Vichy Les

Brittany
Casino Barrière de Bénodet
Casino Barrière de Carnac
Casino Barrière de Dinard
Casino Barrière de Perros-Guirec
Casino Barrière de Saint-Malo
Casino de la Trinité-sur-Mer
Casino de Plouescat
Casino de Quiberon
Casino de Roscoff
Casino de Saint-Quay-Portrieux

Bourgogne-Franche-Comté
Casino Barrière de Besançon
Casino de Lons-le-Saunier
Casino de Salins-les-Bains
Casino Joa de Luxeuil

Grand Est
Casino Barrière de Blotzheim
Casino Barrière de Niederbronn
Casino Barrière de Ribeauvillé
Casino de Bussang
Casino de Contrexéville
Casino Joa de Gérardmer
Casino de Plombières-les-Bains
Casino de Vittel
Seven Casino
Casino de Bourbonne-les-Bains

Hauts-de-France
Casino Berck sur Mer
Casino Boulogne sur Mer
Casino de Calais
Casino de Dunkerque
Casino du Touquet
Hôtel Casino Barrière Lille
Le Palais Casino Barrière du Touquet
Pasino Saint Amand
Casino de Cayeux sur mer

Île-de-France
Association Cercle Central
Association Cercle Eldo
Aviation Club de France
Casino Barrière d'Enghien-les-Bains
Cercle Anglais
Cercle Clichy Montmartre
Cercle Haussmann
Cercle Wagram

Nouvelle-Aquitaine
Casino Barrière de Biarritz
Casino Barrière de Dax
Casino d'Arcachon
Casino de Gujan-Mestras
Casino de Pau
Casino de Salies-de-Béarn
Casino Joa de Saint-Jean-de-Luz
Casino Joa César Palace
Casino Le Miami Andernos
Casino Théâtre Barrière de Bordeaux
Casino d'Évaux-les-Bains
Casino Barrière de Jonzac
Casino Barrière de La Rochelle
Casino Barrière de Royan
Casino de Châtillon
Casino de Fouras
Casino de La Roche-Posay
Casino de La Tremblade Ronce les Bains

Normandy
Casino Barrière de Deauville
Casino Barrière de Ouistreham
Casino Barrière de Trouville
Casino de Bagnoles-de-l'Orne
Casino de Cabourg
Casino de Coutainville
Casino de Granville
Casino de Houlgate
Casino de Luc-sur-Mer
Casino de Villers-sur-Mer
Casino Joa de St-Aubin
Casino Joa de St-Pair
Casino d'Yport
Casino de Fécamp
Casino de Saint-Valery-en-Caux
Casino Joa d'Étretat
Casino Joa du Tréport
Domaine de Forges
Grand Casino de Dieppe
Pasino le Havre

Occitanie
Casino d'Alvignac
Casino d'Argelès-Gazost
Casino de Bagnères-de-Bigorre
Casino de Barbazan
Casino de Barbotan
Casino de Castéra-Verduzan
Casino de Cauterets
Casino de Salies-du-Salat
Casino Joa d'Ax-les-Thermes
Casino Théâtre Barrière de Toulouse
Casino de Balaruc-les-Bains
Casino de Collioure
Casino de Palavas les Flots
Casino de Port la Nouvelle
Casino de Sète
Casino de Valras-Plage
Casino Flamingo
Casino Fumades les Bains
Casino Joa d'Argelès
Casino Joa de Canet
Casino Joa de Saint-Cyprien
Casino Joa du Boulou
Casino Le Phoebus
Pasino de la Grande Motte

Pays de la Loire
Casino Barrière de La Baule
Les Atlantes – Casino Barrière des Sables-d'Olonne
Casino de Pornic
Casino de Pornichet
Casino de Saint-Brévin l'océan
Casino de Saint-Jean-de-Monts
Casino des Dunes
Casino Joa Les Pins

Provence-Alps-Côte d'Azur
Casino Barrière de Briançon
Casino Barrière de Carry-le-Rouet
Casino Barrière de Cassis
Casino Barrière de Menton
Casino Barrière de Sainte-Maxime
Casino Barrière de Saint-Raphaël
Casino de Cavalaire
Casino de Gréoux-les-Bains
Casino du Palais de la Méditerranée
Casino Joa La Seyne
Casino Joa La Siesta
Casino-Hôtel des Palmiers
Casino Les Flots Bleus
Casino Palm Beach
Casino Terrazur
Eden Casino de Juan-les-Pins
Grand Casino de Bandol
Le Croisette – Casino Barrière de Cannes
Le Ruhl – Casino Barrière de Nice
Les Princes – Casino Barrière de Cannes
Pasino d'Aix en Provence
Royal Casino de Mandelieu
GERMANY
Casino Aachen – Aachen
Baden-Baden Casino – Baden-Baden
Casino Bad Bentheim – Bad Bentheim
Casino Bad Dürkheim – Bad Dürkheim
Casino Bad Ems – Bad Ems
Casino Bad Füssing – Bad Füssing
Casino Bad Harzburg – Bad Harzburg
Casino Bad Homburg – Bad Homburg
Casino Bad Kissingen – Bad Kissingen
Casino Bad Kötzting – Bad Kötzting
Casino Bad Neuenahr – Bad Neuenahr-Ahrweiler
Casino Bad Oeynhausen – Bad Oeynhausen
Casino Bad Reichenhall Bad Reichenhall
Bad Steben Casino – Bad Steben
Casino Bad Wiessee – Bad Wiessee
Casino Bad Wildungen – Bad Wildungen
Casino Bad Zwischenahn – Bad Zwischenahn
Berlin Casino Potsdamer Platz – Berlin
Casino Berlin Alexanderplatz – Berlin
Casino Hasenheide – Berlin
Bremen Casino – Bremen
Dortmund Casino Hohensyburg – Dortmund
Casino Hohensyburg – Dortmund
Duisburg Casino – Duisburg
Casino Erfurt – Erfurt
Casino Feuchtwangen – Feuchtwangen
Casino Flensburg – Flensburg
Casino Garmisch-Partenkirchen – Garmisch-Partenkirchen
Casino Esplanade – Hamburg
Casino Reeperbahn – Hamburg
Casino Schenefeld – Hamburg
Casino Hannover – Hanover
Bad Homburg Casino – Hochtaunuskreis
Casino Electors' Gallery – Kassel
Casino Kiel Lounge – Kiel
Casino Constance – Konstanz
Casino Lindau – Lindau
Casino Travemünde – Lübeck-Travemünde
Casino Saarbrücken – Saarbrücken
Casino Schenefeld – Schenefeld
Casino Schwerin – Schwerin
Casino Stuttgart – Stuttgart
Casino Mainz – Mainz
Bad Oeynhausen Casino – Minden-Lübbecke
Berg Castle Casino – Nennig
Hollywood Casino – Osnabrück
Casino Heringsdorf – Osteebad Heringsdorf
Casino Warnemünde – Rostock
Casino Stralsund – Stralsund
Casino Sylt Lounge – Westerland
Wiesbaden Casino – Wiesbaden
GREECE
Porto Carras Grand Resort – Porto Carras
Regency Casino Mont Parnes -Athens
Casino Corfu – Corfu
Casino Syros – Hermoupolis
Club Hotel Casino Loutraki – Loutraki
Casino Rio – Patras
Casino Rodos – Rhodes
Regency Casino – Thessaloniki
Casino Xanthi – Xanthi
IRELAND
Emerald Casino – Clondalkin
Casino Cork – Cork
Casino Dublin – Dublin
Emerald Casino – Dundalk
Fitzpatrick's Casino – Limerick
ITALY
Casinò di Campione – Campione d'Italia
Casino' di Sanremo – Sanremo
Casino de la Vallée – Saint–Vincent
Casino Venice – Venice
MALTA
Dragonara Casino – St. Julians
Oracle Casino – Bugibba
Portomaso Casino – St. Julians
MONACO
Monte Carlo Casino – Monte Carlo
Casino Café de Paris- Monte Carlo
Sun Casino- Monte Carlo
 NETHERLANDS
Casino Amsterdam – Amsterdam
Holland Casino – Breda
Holland Casino Eindhoven
Holland Casino Enschede
Holland Casino Groningen
Holland Casino Leeuwarden
Holland Casino Nijmegen
Holland Casino Rotterdam
Holland Casino Scheveningen
Holland Casino Utrecht
Holland Casino Valkenburg
Holland Casino Venlo
Holland Casino Zandvoort
POLAND
Casinos Poland – Łodż
Centrum Casino – Łodż
Cristal Casino – Łodż
Orbis Casino – Łodż
Estoril Casino – Estoril
Casinos Poland – Gdyni
Novotel Casino – Katowice
Qubus Casino – Katowice
Casinos Poland – Krakow
Kosciuszko Casino – Krakow
Novotel Casino – Krakow
Orbis Casino – Krakow
Orbis Casino – Poznan
Sofitel Grand Casino – Sopot
Neptune Orbis Casino – Szczecin
Radisson Blue Casino – Szczecin
Casinos Poland – Warsaw
Hzatt Regencz Casino – Warsaw
Marriott Casino – Warsaw
Olympic Casino – Warsaw
Partz Casino – Warsaw
Victoria Casino – Warsaw
Park Plaza Casino – Wroclaw
PORTUGAL
Hotel Casino Chaves – Chaves
Casino Espinho – Espinho
Casino Estoril – Lisbon
Casino Figueira – Figueira da Foz
Casino da Madeira- Funchal
Casino Lisboa -Lisbon
Casino de Monte Gordo – Monte Gordo
Hotel Algarve Casino – Portimao
Casino da Povoa – Povoa de Varzim
Casino de Vilamoura – Quarteira
Troia Hotel & Casino – Troia
RUSSIA
Oracul Casino – Azov City
Shambhala Casino – Azov City
Nirvana Casino – Azov City
SLOVENIA
Aurora, Casino & Cabaret – Kobarid
Korona, Casino & Hotel – Kranjska Gora
Park, Casino & Hotel – Nova Gorica
Perla, Casino & Hotel – Nova Gorica
Casino Fontana – Rogaska Slatina
Mond, Casino & Cabaret – Sentilj v Slovenskih goricah
SPAIN
Andalusia
Casino Torrequebrada – Málaga
Cadiz Bay Casino – El Puerto de Sta. María
Casino Marbella – Puerto Banus

Aragon
Casino Zaragoza – Zaragoza

Asturrias
Casino de Asturia – Gijon

Balearic Islands
Casino Ibiza – Ibiza
Casino de Mallorca – Palma de Malorca

Basque Country
Gran Casino Bilbao
Casino Kursaal – San Sebastian

Cantabria
Gran Casino del Sardinero – Santander

Castile and León
Casino Castilla – León
Casino Conde Luna – León
Casino del Tormes – Salamanca

Catalonia
Casino Barcelona – Barcelona
Casino Peralada – Peralada
Casino de Tarragona – Tarragona
Gran Casino Costa Brava – Girona

Ceuta
Grand Casino Ceuta – Ceuta

Extremadure
Grand Casino – Badajoz

Galicia
Casino del Atlantico – A Coruña
Casino la Toja – O'Grove

La Rioja
Electra Rioja Gran Casino – Logrono

Madrid
Casino Aranjuez – Aranjuez
Casino de Madrid – Madrid

Meliila
Gran Casino Melilla – Melilla

Murcia
Gran Casino Murcia – Murcia

Valencia
Casino Mediterraneo – Alicante
Casino Mediterraneo Torrevieja
Gran Casino – Castellón
Casino Valencia – Valencia
Casino Monte Picayo – Puzol
SWEDEN
Casino Cosmopol – Gothenburg
Casino Cosmopol – Malmö,
Casino Cosmopol – Stockholm
Casino Cosmopol – Sundsvall
SWITZERLAND
Casino Barrier – Montreux
Casino Bad Ragaz – Bad Ragaz
Grand Casino Baden
Grand Casino Basel
Grand Casino Kursaal – Bern
Casino Crans Montana – Crans-Montana
Casino Barrier Jura- Courrendlin
Casino Davos – Davos
Casino Fribourg –Granges-Paccot
Casino Interlaken – Interlaken
Grand Casino Locarno
Casino Lugano – Lugano
Grand Casino Lucerne – Luzern
Casino Admiral Mendrisio – Mendrisio
Casino du Lac Geneva- Meyrin
Swiss Casinos Lake Zurich – Pfäffikon
Swiss Casinos Schaffhausen – Schaffhausen
Casino St. Moritz – St. Moritz
Grand Casino – St. Gallen
UNITED KINGDOM
England
Gala Casino Birmingham
Genting Casino Edgbaston Birmingham
Genting Casino Hurst St Birmingham
Genting Club Star City Birmingham
Grosvenor Casino G Birmingham
Broadway Casino – Birmingham
Rainbow Casino – Birmingham
Grosvenor G Casino Blackpool
Genting Club Blackpool
Paris Casino –Blackpool
Genting Casino Bolton
Grosvenor G Casino Bolton
Gala Casino Bournemouth
Genting Casino Bournemouth
Gala Casino Bradford
Napoleons Casino Bradford
Genting Casino Brighton
Rendezvous Casino at the Marina – Brighton
Gala Casino Bristol
Grosvenor Casino Bristol
Genting Casino Bristol
The Casino MK Xspace – Central Milton Keynes
Mint Casino King William Street Coventry
Maxims Casino Coventry
Grosvenor G Casino Coventry
Genting Club Derby
Grosvenor G Casino Didsbury
Castle Casino – Dudley
Napoleons Casino Ecclesall Road
Genting Casino Friar Gate
Grosvenor Casino Great Yarmouth
Grosvenor Casino Huddersfield
Gala Casino Hull
Napoleons Casino Hull
Alea Casino Leeds
Gala Casino Leeds
Grosvenor Casino Leeds
Napoleon's Casino Leeds
Genting Casino Leicester
Gala Casino Leicester
Gala Casino Liverpool
Genting Casino Renshaw Street – Liverpool
Aspinalls – London
Golden Nugget Casino – London
Grosvenor Casinos – London
Maxims Casino – London
Napoleons – London
Aspers Casino – London
Barracuda Casino – London
Crockfords Club – London
Genting Casino Cromwell Mint – London
Grosvenor G Casino Piccadilly – London
Hippodrome Casino – London
Russell Square Casino – London
Maxims Casino – London
The Casino at The Empire – London
The Palm Beach Casino – London
The Park Tower Casino – London
The Sportsman Casino – London
Tottenham Court Road Casino – London
Victoria Casino – London
Genting Casino Luton
Grosvenor G Casino Luton
Genting Club Manchester
Grosvenor G Casino Manchester
Manchester 235 – Manchester
Genting Casino Margate
Genting Club Derby
Grosvenor G Casino New Brighton
Genting Casino Newcastle-Upon-Thyme
Grosvenor G Casino Newcastle-Upon-Thyme
Aspers at The Gate – Newcastle-Upon-Thyme
Gala Casino Northampton
Aspers Northampton
Alea Nottingham Casino – Nottingham
Dusk Till Dawn Poker and Casino Nottingham
Gala Casino Nottingham
Genting Casino Nottingham
Napoleons Casino Owlerton
Genting Casino Plymouth
Grosvenor G Casino Plymouth
Grosvenor Casino Osborne Road – Portsmouth
Genting Club Queen Square Liverpool
Grosvenor Casino Reading
Genting Club Reading
Genting Casino Salford
Grosvenor Casino Salford
Opera House Casino Scarborough
Grosvenor G Casino Sheffield
Genting Club Sheffield
Grosvenor Casino Leisure World Southampton
The Rendezvous Casino at the Kursaal –Southend on Sea
Genting Club Southport
Grosvenor Casino Stoke
Grosvenor G Casino Stockton
Stockport Casino –Stockport
Casino 36 Stockport
Genting Club Stoke
Gala Casino Sunderland
Gala Casino Teesside
Grosvenor G Casino Thanet
Genting Club Terminus Terrace
Genting Casino Torquay
Grosvenor G Casino Walsall
Genting Club Westcliff
Maxims Casino – Westcliff-0n -the Sea
Genting Casino Wirral
Rubicon Casino –Wolverhampton
Scotland
Gala Casino – Aberdeen
Grosvenor G Casino – Aberdeen
Soul Casino – Aberdeen
Alea Glasgow – Glasgow
Genting Casino Glasgow – Glasgow
Glasgow City Merchant Casino – Glasgow
Glasgow Riverboat Casino – Glasgow
Princes Casino Glasgow – Glasgow
The Corinthian Club Casino – Glasgow
Edinburgh Maybury Casino – Edinburgh
Genting Casino Leith – Edinburgh
Genting Casino York Place – Edinburgh
Genting Club Fontainpark – Edinburgh
Gala Casino – Dundee
Grosvenor G Casino – Dundee
Wales
Gala Casino – Cardiff
Grosvenor Casino- Swansea
Grosvenor G Casino – Cardiff
Les Croupiers Casino