Once the seat of Viking raiders and later a major north European power, Denmark has evolved into a modern, prosperous nation that is participating in the general political and economic integration of Europe. It joined NATO in 1949 and the EEC (now the EU) in 1973. However, the country has opted out of certain elements of the EU's Maastricht Treaty, including the European Economic and Monetary Union, European defense cooperation, and issues concerning certain justice and home affairs.
Denmark Tourism Information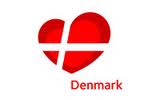 The Best of Denmark
Here is a break down of some of the most interesting and visited places. Cities or areas listed will always have more than just one thing see and do. With the popular cities or areas we list some of the best known, which should go on everyone's, must see list when they visit.
Bornholm Island
Counties:
Cities:
Towns:
Villages:
Others Sights & Attractions:
Funen
Counties:
Cities:
Towns:
Villages:
Others Sights & Attractions:
Sydfynske Øhav
Counties:
Cities:
Towns:
Villages:
Others Sights & Attractions:
East Jutland
Counties:
Cities:
Towns:
Villages:
Others Sights & Attractions:
North Jutland
Counties:
Cities:
Towns:
Villages:
Others Sights & Attractions:
South Jutland
Counties:
Cities:
Towns:
Villages:
Others Sights & Attractions:
West Jutland
Counties:
Cities:
Towns:
Villages:
Others Sights & Attractions:
Lolland – Falster
Counties:
Cities:
Towns:
Villages:
Others Sights & Attractions:
Zealand
Counties:
Cities:
Towns:
Villages:
Others Sights & Attractions:
🇩🇰 Denmark Country Information…