Belgium became independent from the Netherlands in 1830; it was occupied by Germany during World Wars I and II. The country prospered in the past half century as a modern, technologically advanced European state and member of NATO and the EU. Political divisions between the Dutch-speaking Flemings of the north and the French-speaking Walloons of the south have led in recent years to constitutional amendments granting these regions formal recognition and autonomy. Its capital, Brussels, is home to numerous international organizations including the EU and NATO.
Belgium Tourism Information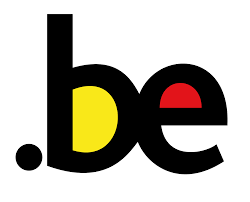 The Best of Belgium
Here is a break down of some of the most interesting and visited places. Cities or areas listed will always have more than just one thing see and do. With the popular cities or areas we list some of the best known, which should go on everyone's, must see list when they visit.
Antwerp
MAS: Museum aan de Stroom
Bruges
Basilica of the Holy Blood
Church of Our Lady in Bruges
Brussels
Jubelpark – Cinquantenaire Arcade
Royal Saint-Hubert Galleries
Flanders
Provinces: Antwerp, East Flanders, Flemish Brabant, Limburg, West Flanders
Cities:

Antwerp
Bruges

Basilica of the Holy Blood, Bruges Belfry, Groeninge Museum, Grote Markt, Onze Lieve VrouwkerkHasselt

Mechelen

Dossin Barricks, Markt Square, St. Rumbold's Cathedral

Ostend
Roeseiare

Ypres

Casemates, City Fortifications, Hill 60, In Flanders Fields Museum, Memorial Museum Passchendaele 1917, Menin Memorial Gate

Costal Resorts:

De Haan, De Panne, Knokke-Heist, Koksijde, Nieupoort, Veurne

Towns:

Damme, Diksmulde, Menen, Oudenburg, Poperinge

Villages: Heuvelland, Lissewege
Others Sights & Attractions:
Wallonia
Provinces:Liége, Luxembourg, Wallonia, Wallonia Brabant
Cities: Charleroi, Liége, Mons, Namur
Towns:Dinant, Tournai
Villages:
Others Sights & Attractions: The Ardennes, Boullion Castle
🇧🇪 Belgium Country Information…