As Europe's largest economy and second most populous nation (after Russia), Germany is a key member of the continent's economic, political, and defense organizations. European power struggles immersed Germany in two devastating World Wars in the first half of the 20th century and left the country occupied by the victorious Allied powers of the US, UK, France, and the Soviet Union in 1945. With the advent of the Cold War, two German states were formed in 1949: the western Federal Republic of Germany (FRG) and the eastern German Democratic Republic (GDR). The democratic FRG embedded itself in key western economic and security organizations, the EC, which became the EU, and NATO, while the communist GDR was on the front line of the Soviet-led Warsaw Pact. The decline of the USSR and the end of the Cold War allowed for German unification in 1990. Since then, Germany has expended considerable funds to bring eastern productivity and wages up to western standards. In January 1999, Germany and 10 other EU countries introduced a common European exchange currency, the euro.
🇩🇪
Germany Tourism Information…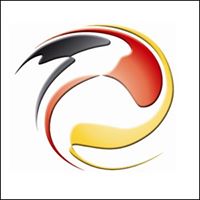 Here is a brake down of some of the most interesting and visited places by region. Cities or areas listed will always have more than just one thing see and do. With the popular cities or areas we list some of the best known, which should go on everyone's, must see list when they visit.
Berlin
Boroughs:

Charlottenburg-Wilmersdorf, Friedrichshain-Kreuzberg, Lichtenberg (incl. Hohenschönhausen & Prenzlauer Berg,), Marzahn-Hellersdorf, Mitte (incl. Tiergarten & Wedding) , Neukölln, Pankow (incl. Weißensee), Reinickendorf, Spandau, Steglitz-Zehlendorf, Tempelhof-Schöneberg, Treptow-Köpenick
For more detailed information go to our ➾ Berlin page.
Brandenburg
Districts: 14
Cities:

Brandenburg an der Havel, Cottbus, Eisenhüttenstadt, Falkensee, Frankfurt an der Oder, Ludwigsfeld, Mühlberg, Oranienburg, Potsdam, Werder

Towns:
Villages:
Others Sights & Attractions:

Lower Oder Valley National Park, Hoher Fläming park, Nuthe-Nieplitz-Niederung, park, Spreewald
Saxony
Regions:

Leipzig Lowlands, Saxon Elbland, Saxon Ore Mts., Saxon Switzerland, Upper Lusatia, Vogtland

Districts: 10
Cities:

Chemnitz, Dresden, Freiberg, Görlitz, Leipzig, Meissen, Plauen, Zwickau

Towns:
Villages:
Others Sights & Attractions:

Bad Muskau, Colditz castle, Elbe Valley, Schloss Hartenfels
Saxony – Anhalt
Distircts: 21
Cities:

Dessau-Roßlau, Blankenburg, Eisieben, Halberstadt, Halle, Lützen, Magdeburg, Merseburg, Naumburg, Osterwieck, Quedlingburg, Stendal, Stolberg, Thale, Wernigerode, Wittenberg

Others Sights & Attractions:

Bauhaus Bldg., Europe-Rosarium Garden, Falkenstein, Castle, Naumberg Cathedral, Querfurt Castle, Romanesque Road
Hesse
Districts: 21
Cities:

Darmstadt, Frankfurt am Main, Kassel, Offenbach am Main, Wiesbaden

Towns:
Villages:
Others Sights & Attractions:
Thuringia
Districts: 17
Cities:

Erfurt, Gera, Jena, Suhl, Weimar

Towns: Eisenbach
Villages:
Others Sights & Attractions: Friedenstein Palace, Goethe-Schiller Monument, Oberhof, Thuringian Forest, Warburg
Bremen
Boroughs:
Others Sights & Attractions:
Hamburg
Boroughs:

Altona, Bergedorf, Eims-Büttel, Harburg, Mitte, Nord, Wandsbek

Others Sights & Attractions:

The Alster, City Hall, Elphi, Great Freedom, Hanseatisches Oberlandesgericht ("HansOLG"), Hafen City, Jungfernstieg Blvd., Laeiszhalle, Port of Hamburg, Reeperbahn, St. Michaels Church, St. Pauli Piers, Speicherstadt, Hamburg TV tower
Lower Saxony
Regions:

Brunswick, Hanover, Oldenbrug, Schaumburg-Lippe

Districts: 37
Cities:

Braunschweig, Delmenhorst, Emden, Hanover, Oldenburg, Osnabrück, Salzgitter, Wilhelmshaven, Wolfsburg

Towns: Goslar
Villages: Göttingen
Others Sights & Attractions:

Goslar, Hildesheim, Wadden Sea
Mecklenburg – Western Pomerania
Districts: 6
Cities:

Greifswald, Güstrow, Rostock, Schwerin, Stralsund, Wismar

Towns:
Villages: Binz, Warnemünde
Others Sights & Attractions:

Müritz Lake, Peenmünde, Rügen Island
Schleswig – Holstein
Counties:
Cities:
Towns:
Villages:
Others Sights & Attractions:
Baden – Württemberg
Regions;

Bodensee, Black Forest, Swabian Mountains, Stuttgart, Northern Baden-Württemberg

Districts: 36
Cities:

Baden-Baden, Freiburg, Heidelberg, Karlsruhe, Konstanz, Mannheim, Stuttgart, Tübingen, Ulm

Towns:
Villages:
Others Sights & Attractions: Black Forest, Hohenzollern Castle, lake Constance, Swabian Mountains, Ulmer Münster
Bavaria
Munich – For more detailed information go to our ➾ Munich page.
Regions;

Lower Bavaria, Upper Bavaria, Upper Palatinate, Lower Franconia, Middle Franconia, Upper Franconia, Bavarian Swabia

Districts: 71
Cities:

Aschaffenburg, Augsburg, Bamberg, Bayreuth, Erlangen, Fürth, Ingolstadt, Landshut, Neu-Ulm, Nuremberg, Passau, Regensburg, Rosenheim, Würzburg

Towns:

Donauwörth, Freising, Füssen, Garmisch-Partenkirchen, Kempten, Nördlingen, Oberammergau, Rothenburg ob der Tauber, Schweinfurt, Straubing

Villages:

Berchtesgaden, Dinkelsbühl

Others Sights & Attractions:

Bavarian Alps, Berchtesgaden National Park (Königssee), Chiemsee, Dachau, Kehlsteinhaus, Franconain Lake District, Franconian Switzerland, Harburg Castle, Lake Constance, Nueschwanstein Castle, Partnach Gorge, the Romantic Road
North Rhine – Westphalia
Regions:

Cologne Bight, Neanderthal, Porta Westfalica, Rhine-Ruhr, Ruhr Area, Rhineland, Westphalia

Districts: 54
Cities:

Bielefeld, Bochum, Bonn, Cologne, Dortmund, Duisburg, Düsseldorf, Essen, Münster, Wuppertal

Towns:
Villages:
Others Sights & Attractions:
Rhineland – Palatinate
Districts: 24
Cities:

Bad Kreuznach, Kaiserslautern, Ludwigshafen am Rhein, Mainz, Neustadt an der Weinstraße, Neuwied, Speyer, Trier, Worms

Towns:
Villages:
Others Sights & Attractions:
Saarland
Districts: 6
Cities:

Homburg (Saar), Neukirchen, Saarbrücken, Saarlouis, Sankt Ingbert, Völklingen

Towns: Bileskastel, Dillingen, Sankt Wendel
Villages:
Others Sights & Attractions:
Aachen
Bamberg
Berlin

Berlin Wall Memorial
Brandenburg Gate
Charlottenburg Palace
Checkpoint Charlie
Fernsenhtrum
The Reichstag
Museum Island
Holocaust Memorial

Berchtesgaden
The Black Forest
Bremen
Cologne
Dresden

Frauenkirche
Semperoper Opera House

Dusseldorf
Essen
Ettal
Füssen
Garmisch-Partenkirchen
Hamburg

Speicherstadt
Dom
Port & Fish Market

Hannover
Harz Mountains
Heidelberg
Hohenzollern Castle-

Aachen
Bamberg Altstadt
Berlin Berlin Wall Memorial
Brandenburg Gate
Charlottenburg Palace
Checkpoint Charlie
Fernsenhtrum
The Reichstag
Museum Island
Holocaust Memorial
Berchtesgaden Eagles Nest
Königssee
The Black Forest Baden-Baden
Bremen
Cologne Cologne Cathedral
Dresden Frauenkirche
Semperoper Opera House
Dusseldorf
Essen
Ettal Linderhof Palace
Füssen
Garmisch-Partenkirchen Zugspitze
Hamburg Speicherstadt
Dom
Port & Fish Market
Hannover
Harz Mountains Quedlinburg
Heidelberg Castle & Old Town
Hohenzollern Castle-
Lake Constnace Lindau
Leipzig
Lübeck Holsten Gate
Munich Deutsches Museum
Frauenkirche
Hofbräuhaus
Marienplatz
Nymphenburg Palace
Englischer Garten
Oktoberfest
Olympia Park
Nuremberg Kaiserburg Castle
Potsdam Sanssouci Park
Regensburg
Mitternrhein Bengin to Koblentz
Romantic Road Dinkelsbühl
Neuschwanstein Castle-Hohenschwangau
Rothenburg ob der Tauber
Würzburg
Rostock
Rügen Island Jasmund National Park
Rügen Cliffs
Schwerin Castle
Stuttgart Mercedes-Benz Museum
Sylt
Trier
Ulm Minster
Wadden Sea
Wierschem Eltz Castle
🇩🇪
Germany Country Information…
Federal Parliamentary Constitutional Republic
Total: 357,022 km ranked 63rd water: 8,350 km land: 348,672 km
Temperate, and marine; cool, cloudy, wet winters and summers; occasionally warm mountain (foehn) wind
80,722,792 (July 2016 est.) ranked 19th
German (official): note Danish, Frisian, Sorbian, and Romany are official minority languages; Low German, Danish, North Frisian, Sater Frisian, Lower Sorbian, Upper Sorbian, and Romany are recognized as regional languages under the European Charter for Regional or Minority Languages
German 91.5%, Turkish 2.4%, other 6.1% (made up largely of Greek, Italian, Polish, Russian, Serbo-Croatian, Spanish)
Protestant 34%, Roman Catholic 34%, Muslim 3.7%, unaffiliated or other 28.3%
230V, 50Hz (European plug C,F)
Local Emergency Phone Number:
Ambulance & Fire 112; Police: 110
CET (UTC+1) / Summer CEST (UTC+2) daylight saving time: +1hr, begins last Sunday in March, ends last Sunday in October
"Das Lied der Deutschen" (Song of the Germans)
"Einigkeit ind Recht ind Freheit" (Unity and Justice and Freedom)
🇩🇪
Holidays and Observances in Germany in 2021…
Date
Name
Type
Details
Jan 1
Friday
New Year's Day
National holiday
Jan 6
Wednesday
Epiphany
Observance, Christian
NDS*, SN, TH
Jan 6
Wednesday
Epiphany
Common local holiday
BW, BY, ST
Jan 22
Friday
Franco-German Day
Observance
Jan 27
Wednesday
Remembrance Day for the Victims of National Socialism
Observance
Jan 28
Thursday
European Privacy Day
Observance
Feb 10
Wednesday
Children's Hospice Day
Observance
Feb 14
Sunday
Valentine's Day
Observance
Feb 15
Monday
Shrove Monday
Observance
Feb 16
Tuesday
Carnival / Shrove Tuesday
Observance
Feb 16
Tuesday
Hizir Fast
Observance
Bremen, Hamburg
Feb 17
Wednesday
Carnival / Ash Wednesday
Silent Day
Mar 8
Monday
International Women's Day
Observance
All except B
Mar 8
Monday
International Women's Day
Common local holiday
Berlin
Mar 17
Wednesday
St. Patrick's Day
Observance, Christian
Mar 18
Thursday
Anniversary of the March Revolution
Observance
Berlin
Mar 20
Saturday
March Equinox
Season
Mar 21
Sunday
Alevitic New Year
Observance
Bremen, Hamburg
Mar 28
Sunday
Palm Sunday
Observance, Christian
Mar 28
Sunday
First Day of Passover
Observance, Hebrew
BY, HB, SL
Mar 28
Sunday
Daylight Saving Time starts
Clock change/Daylight Saving Time
Mar 29
Monday
Second Day of Passover
Observance, Hebrew
BY, HB, SL
Apr 1
Thursday
Maundy Thursday
Observance, Christian
All except BY, HE, NRW, RLP, SL
Apr 1
Thursday
Maundy Thursday
Silent Day
BY, HE, NRW, RLP, SL
Apr 2
Friday
Good Friday
National holiday, Christian
Apr 2
Friday
Sixth Day of Passover
Observance, Hebrew
BY, HB, SL
Apr 3
Saturday
Holy Saturday
Silent Day
BY, HE, NDS, RLP
Apr 3
Saturday
Seventh Day of Passover
Observance, Hebrew
BY, HB, SL
Apr 4
Sunday
Easter Sunday
Observance, Christian
All except BB
Apr 4
Sunday
Easter Sunday
Christian, Common local holiday
Brandenburg
Apr 5
Monday
Easter Monday
National holiday, Christian
Apr 22
Thursday
Girls' Day / Boys' Day
Observance
Apr 23
Friday
German Beer Day
Observance
Apr 30
Friday
Walpurgis Night
Observance
May 1
Saturday
May Day
National holiday
May 5
Wednesday
Europe Day (Council of Europe)
Observance
May 8
Saturday
Anniversary of the End of World War II
Observance
B, BB, HB, MVP, TH
May 9
Sunday
Mother's Day
Observance
May 9
Sunday
Europe Day (European Union)
Observance
May 13
Thursday
Father's Day
Observance
May 13
Thursday
Ascension Day
National holiday, Christian
May 13
Thursday
Eid ul Fitr
Observance, Muslim
Bremen, Hamburg
May 17
Monday
First Day of Shavuot
Observance, Hebrew
BY, HB, SL
May 18
Tuesday
Second Day of Shavuot
Observance, Hebrew
BY, HB, SL
May 23
Sunday
Whit Sunday
Christian, Common local holiday
Brandenburg
May 23
Sunday
Whit Sunday
Observance, Christian
All except BB
May 23
Sunday
Constitution Day
Observance
May 24
Monday
Whit Monday
National holiday, Christian
Jun 1
Tuesday
International Childrens' Day
Observance
Jun 3
Thursday
Corpus Christi
Christian, Common local holiday
BW, BY, HE, NRW, RLP, SL, SN*, TH*
Jun 3
Thursday
European Bicycle Day
Observance
Jun 6
Sunday
Visually Impaired People Day
Observance
Jun 17
Thursday
Remembrance of the Victims of SED Injustice
Observance
Thuringia
Jun 17
Thursday
Anniversary of the Popular Uprising in the GDR
Observance
Berlin
Jun 20
Sunday
Car-free Sunday
Observance
Jun 21
Monday
June Solstice
Season
Jun 24
Thursday
St. John
Observance, Christian
Saxony
Jun 26
Saturday
Architecture Day
Observance
Jun 29
Tuesday
St Peter and Paul
Observance, Christian
Saxony
Jul 20
Tuesday
Eid ul Adha
Observance, Muslim
Bremen, Hamburg
Aug 8
Sunday
Peace Festival in Augsburg
Local holiday
Bavaria**
Aug 15
Sunday
Assumption of Mary
Observance, Christian
Saxony, Thuringia
Aug 15
Sunday
Assumption of Mary
Christian, Common local holiday
Bavaria*, Saarland
Aug 19
Thursday
Ashura
Observance, Muslim
Bremen, Hamburg
Sep 1
Wednesday
Anti War Day
Observance
Sep 7
Tuesday
Rosh Hashana
Observance, Hebrew
BY, HB, NRW, SL
Sep 8
Wednesday
Second Day of Rosh Hashana
Observance, Hebrew
BY, HB, NRW, SL
Sep 11
Saturday
German Language Day
Observance
Sep 12
Sunday
European Heritage Days
Observance
Sep 16
Thursday
Yom Kippur
Observance, Hebrew
BY, HB, NRW, SL
Sep 20
Monday
German World Children's Day
Observance
Sep 20
Monday
German World Children's Day
Common local holiday
Thuringia
Sep 21
Tuesday
First day of Sukkot
Observance, Hebrew
BY, HB, SL
Sep 22
Wednesday
Second Day of Sukkot
Observance, Hebrew
BY, HB, SL
Sep 22
Wednesday
September Equinox
Season
Sep 26
Sunday
Sixth Day of Sukkot
Observance, Hebrew
Bavaria
Sep 27
Monday
Seventh Day of Sukkot
Observance, Hebrew
Bavaria
Sep 28
Tuesday
Shemini Atzeret
Observance, Hebrew
Bremen, Saarland
Sep 29
Wednesday
Simchat Torah
Observance, Hebrew
Bremen
Oct 2
Saturday
German Food Bank Day
Observance
Oct 3
Sunday
Day of German Unity
National holiday
Oct 3
Sunday
Harvest Festival
Observance
Oct 10
Sunday
Grandparents' Day
Observance
Bavaria
Oct 24
Sunday
Day of the Libraries
Observance
Oct 29
Friday
World Thrift Day
Observance
Oct 31
Sunday
Reformation Day
Common local holiday
BB, HB, HH, MVP, NDS, SH, SN, ST, TH
Oct 31
Sunday
Reformation Day
Observance, Christian
Bremen, BW
Oct 31
Sunday
Halloween
Observance
Oct 31
Sunday
Daylight Saving Time ends
Clock change/Daylight Saving Time
Nov 1
Monday
All Saints' Day
Silent Day, public holiday
BW, BY, NRW, RLP, SL
Nov 1
Monday
All Saints' Day
Observance, Christian
HB, NDS*, SN, TH
Nov 2
Tuesday
All Souls' Day
Silent Day
Lower Saxony*
Nov 9
Tuesday
Night of Broken Glass Remembrance Day
Observance
Nov 9
Tuesday
9th of November
Observance
Berlin
Nov 9
Tuesday
Fall of the Berlin Wall
Observance
Nov 11
Thursday
St. Martin's Day
Observance, Christian
Nov 14
Sunday
National Day of Mourning
Silent Day
Nov 17
Wednesday
Repentance Day
Christian, Common local holiday
Saxony
Nov 17
Wednesday
Repentance Day
Silent Day
BY, SL, SN
Nov 17
Wednesday
Repentance Day
Observance, Christian
BW, HE, NDS, RLP, TH
Nov 21
Sunday
Sunday of the Dead
Silent Day
Nov 28
Sunday
First Advent Sunday
Observance, Christian
Dec 5
Sunday
Second Advent Sunday
Observance, Christian
Dec 6
Monday
Saint Nicholas Day
Observance, Christian
Dec 8
Wednesday
Feast of the Immaculate Conception
Observance, Christian
Saxony
Dec 12
Sunday
Third Advent Sunday
Observance, Christian
Dec 19
Sunday
Fourth Advent Sunday
Observance, Christian
Dec 19
Sunday
Remembrance Day for Roma and Sinti killed by Genocide
Observance
Dec 21
Tuesday
December Solstice
Season
Dec 24
Friday
Christmas Eve
Silent Day
Dec 25
Saturday
Christmas Day
National holiday, Christian
Dec 26
Sunday
Boxing Day
National holiday, Christian
Dec 31
Friday
New Year's Eve
Bank holiday