The landlocked Principality of Andorra is one of the smallest states in Europe, nestled high in the Pyrenees between the French and Spanish borders. For 715 years, from 1278 to 1993, Andorrans lived under a unique coprincipality, ruled by French and Spanish leaders (from 1607 onward, the French chief of state and the Bishop of Urgell). In 1993, this feudal system was modified with the introduction of a modern constitution; the co-princes remained as titular heads of state, but the government transformed into a parliamentary democracy.
Andorra has become a popular tourist destination visited by approximately 8 million people each year drawn by the winter sports, summer climate, and duty-free shopping. Andorra has also become a wealthy international commercial center because of its mature banking sector and low taxes. As part of its effort to modernize its economy, Andorra has opened to foreign investment, and engaged in other reforms, such as advancing tax initiatives aimed at supporting a broader infrastructure. Although not a member of the EU, Andorra enjoys a special relationship with the bloc that is governed by various customs and cooperation agreements and uses the euro as its national currency.

Tourism Information...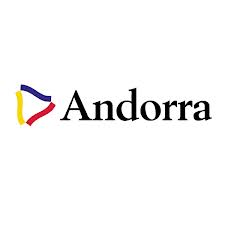 The Best of Andorra...
 Andorra's Most Popular Sights...
Here is a list of some of the most interesting and visited places. Cities or areas listed will always have more than just one thing see and do. With the popular cities or areas we list some of the best known, which should go on everyone's, must see list when they visit.

Andorra la Vella
Sant Joan de Caselles – Canillo
Encamp

Les Escaldes
Santa Coloma
Sant Martí de la Cortinada-La Cortinada
Ordino
Valira d'Orient Valley
Vallnord
Parishes of Andorra…
| | | | |
| --- | --- | --- | --- |
| Andorra La Vella | Canillo | Encamp | Escaldes-Engordany |
| La Massana | Ordino | Saint Juliá de Lória | |
Country Information...
Capital
Andorra La Vella
Largest City
Andorra La Vella
Government
parliamentary democracy
Currency
Euro (€)
Area
468 km2 total:ranked 191st
Population
85,660 (July 2016 est.) ranked 201
Language
Catalan (official), French, Castilian,Portuguese
Ethnic Groups
Andorran 49%, Spanish 24.6%, Portuguese 14.3%, French 3.9%, other 8.2% (2012 est.)
Religion
Roman Catholic (predominant and official)
Electricity
220V, 50Hz (European plug)
Country code
+376
Internet TLD
.ad
Time Zone /Summer (DST)
UTC+1
Drives on the
Right
Anthem

El Gran Carlemany, Mon Pare

(Catalan) "The Great Charlemagne, my Father"
Motto

"Virtus Unita Fortior"

(Latin) "United virtue is stronger"
Prime Minister
Antoni Martí
Holidays and Observances in Andorra in 2020