You have many choices when it come airlines that provide services to Europe from the USA. You will find a wide selection of airlines and services as well as those carriers who operate just with Europe regionally.
Passenger Rights in Europe…
If you are flying into a European Union country's airport you do have air passenger rights under the law. If you are denied boarding or your flight is cancelled, overbooked, you are entitled to either;
transport to your final destination using comparable alternative means, or
having your ticket refunded and, where relevant, being returned free of charge to your initial departure point
If you are delayed more than 5 hours you may also be entitled to a refund if no forwarding transportation is furnished.
For more detailed information read the link below at the European Union passenger rights.
When flying to Europe you'll find not only domestic airlines with services to major European cities but, International carriers as well. Many are non-stop flights that depart from US airports to major cities in Europe every day. Traveling to and from Europe can be a very long flight so you may take a look at upgrading to, what they call premium economy. For a little more, without paying as much as first class or business, you can have a larger and more comfortable seat with better perks. These seats are very limited so they'll sell out fast.
These sites provide excellent air travel information:
Travel Levels of Service and Comfort…
Airlines offer several levels of service and comfort when flying. Economy tickets are the lowest cost with First Class the most expensive. So what are the differences for each class? While the level of services may vary a little from one airline to the next, the breakout below is a general comparison. This is for International flights only, as these vary in levels of service from their counterparts on US domestic flights.
First Class…
Comfortable reclining and full lay flat bed seats in an open suite.
Private cabin separated from other classes with a wall or curtain with designate attendants.
Priority Boarding and disembarking.
Best levels of food and catering.
2 checked bags up to 70 lbs. each at no charge.
Cost is about $400. – $1,000 more than business class, per segmant.
Flat screen monitor with personal audio/video on demand systems.
Shorter Check in queues.
Individual AC power source.
Accrual of additional airline miles.
Business Class…
Comfortable reclining and angle flat or flat bed seats typically in a cubical partition.
Private cabin separated from other classes with a wall or curtain.with designate attendants.
Priority boarding and disembarking.
Upgraded levels of food and catering.
2 checked bags up to 70 lbs. each at no charge.
Cost could be 4 to 8 times more than economy, per segment.
Slightly smaller monitor for personal audio/video services.
Shorter check in queues.
Individual AC power source.
Accrual of additional airline miles.
Premium Economy… Available with International Airlines wide body jets only…available with American carriers on some international flights.
5-7 inches of extra leg room
1-2 extra inches of seat width
2-3 extra inches of seat recline
Adjustable head rests, leg rests, or lumbar support
Larger personal TV screens
Laptop Power Ports
Premium Food Service
Private cabin separated from other classes with a wall or curtain with designate attendants.
Better levels of food and catering from economy.
2 checked bags up to 50 lbs. each at no charge.
Additional cost of 26% to 50% more than economy, pe segment.
Enhanced Economy… Offered by US based airlines, American, Delta & United. Also a version offered by low cost international carriers.
Standard seats with limited reclining pitch and additional leg room.
First rows of the economy cabin or divider from economy.
Shared services with economy.
1 check bag up to 50 lbs. no charge.
Additional fee based on first come first serve basis.
Economy…
Standard seats with limited reclining pitch.
Last area to board and usually disembark.
1 checked bag up to 50 lbs. no charge.
Remember, if you book a premium economy ticket on an international carrier (ie: British Airways) and the flight is operated by a domestic carrier (ie: American), you will not have the same level of service. To confirm exact benefits for each class, contact the operating airline directly. To look at a complete seat map for a particular airline and flight go to » SEAT GURU.com. There you can see the cabin and seat arrangements for all airline flights.
It always a good idea to find a non-stop flight because getting connecting flights could lead to delays and long layovers. While non-stop flights are longer, the combine time spent traveling to your final destination with stops & connections will be longer. Connections can easily lead to delays, your plane could arrive late missing your connecting plane or the connecting plane may be cancelled. Any of these delays could be from bad weather, strong head wind, equipment or air traffic controls problems. Your bags get handled one more time adding more wear and tear, not to say that your bags may not get to your final destination when you do or, the other way around.
Why spend your time waiting in an airport for hours when you can be spending more time at your Europe destination. The largest airport hub in Europe is London, followed by Frankfurt, Paris, Madrid, Brussels and Amsterdam which have connections to almost everywhere in Europe.
Web Sites of Airlines that fly non-stop from US cities to Europe…​
Hubs: Dublin Airport
Flag carrier airline of Ireland, scheduled international services mostly to Europe and North America
Hubs: Moscow-Sheremetyevo
Largest airline of Russia, international and domestic services from Moscow
Hubs; Paris – De Gaulle, Paris – Orly
National airline of France with extended domestic & worldwide services
Hubs: Rome-Fiumicino, Milan-Malpensa
National airline of Italy, extended domestic and international operations
Hubs: Chicago, Los Angeles, Philadelphia, Dallas Ft. Worth, New York-JFK, Phoenix Extended domestic and international route network
Hubs: Vienna International
Austrian national airline, scheduled services throughout Europe & International. Part of Lufthansa Group
Hubs: London – Heathrow, London – Gatwick
World's largest international air carrier, global network from London
Hubs: Brussels International
International services from Brussels to European destinations
Hubs: Frankfurt International, Munich
The largest charter airline in Germany with regular service to US
Hubs: Atlanta, New York-JFK, Minneapolis, Detroit, Cincinnati, Los Angeles, Boston, Salt Lake
Major US airline, extended domestic and international services
Hubs: Cologne – Bonn, Hamburg, Düsseldorf Intl., Vienna Intl.
Low-cost carrier of Lufthansa Group for short- and long-haul flights from the biggest cities of Germany
Hubs: Helsinki-Vantaa
National airline of Finland, domestic and international services via Helsinki hub
Hubs: Madrid – Barajas
National airline of Spain, extensive domestic and international network
Hubs: Reykjavik-Keflavik
National air carrier of Iceland, routes to European countries and to the USA
Hubs: Amsterdam-Schipol
Dutch flag carrier, extensive international network via Amsterdam hub
Hubs: Warsaw-Chopin
National airline of Poland, scheduled services to European destinations and to the USA
Hubs: Frankfurt Intl., Munich
German national airline, worldwide operations to Asia, Africa & the Americas
Hubs: Paris-Orly, Oslo-Gardermoen, Helsinki-Vantaa, Copenhagen-Kastrup, Stockholm-Arlanda, Riga Intl., Bergen
Hubs: Oslo-Gardermoen, Copenhagen, Stockholm-Arlanda Flag carrier for Norway, Denmark and Sweden, services across Scandinavia and internationally
Hubs: Zürich International
National airline of Switzerland and part of the Lufthansa Group, scheduled services worldwide
Hubs: Lisbon – Portela, Porto – Francisco Sa Carniero, Funchal – Maderia
National airline of Portugal, scheduled services in south-western Europe
Hubs: Istanbul Intl. Istanbul – Gokcen, Ankara – Esenboga
National airline of Turkey, scheduled domestic and international services
Hubs: Chicago, Denver, Houston-Bush, LAX, Newark, San Francisco, Washington-Dulles
Extended domestic & international services
Hubs: London – Heathrow, London – Gatwick, Manchester
Long-haul airlines from London to the USA, Central America, Asia and Africa
The following airlines also have limited non-stop flights to several US locations. Please confirm schedules as most have seasonal flights only to selected cities.
Airlines When Flying in Europe…
While traveling in Europe you will most likely use the trains or buses instead of flying. However, if your locations are more than 5 hours apart you may want to use an airline. As in the US, Europe has some short distance discount carriers that regional within Europe or just within their country.
National Flag Carriers: Have preferential rights and privileges in their home countries over other airline companies. In some instances carriers may be state owned and operated, while others may be public or private companies.
Low Cost Carriers: Normally have the lowest priced fares without the perks. Some airlines do not fly into the major airports. Some of these alternative airports are usually farther away from the city center. Because of their distance from the city centers, they may lack public transportation, higher cost into the city and more time consuming. As with discount carriers there are more charges for basics services like baggage, seat reservations and tickets may be strictly non-refundable. There may be no food or drink for purchase. Read their policies closely so you are not taken by surprise. Additional expenses may offset the prices difference of major airlines.
Regional or Domestic Carriers: These airlines typical ly fly short distances routes only and those unavailable through major carriers. Domestic carriers strictly operate within one country while regionals will fly to other countries near by.
European Based Airlines…
Only airlines with schedules services are listed. Charter airlines used primarily by the tour travel industry are excluded.
Airline Alliance Networks
Another way to save on tickets is using your airline miles for free ones. Especially if the domestic airline you accumulate mileage on, fly's to your desired destination. If they do not, you may find they are codesharing with an international carrier. Airlines have form groups in which they share the same routes and planes, read codesharing below. Book a ticket on your normal airline and you find your flying on an international plane to your destination. When looking for tickets online you'll actually see notations by the flight information, "operated by —— airline", on most web sites. These groups also allow you to receive mileage credit on your regular airline and use your miles for free tickets. The following is a list of three major airline groups and their participating airlines.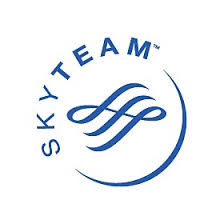 Sky Team
Aeroflot
Aerolineas Agentinas
Aeroméxico
Air Europa
Air France
Alitalia
China Airlines
China Eastern Airlines
Czech Airlines
Delta Air Lines
Garuda Indonesia
Kenya Airways
KLM Royal Dutch Airlines
Korean Air
MEA – Middle East Airlines
Saudia
Tarom
Vietnam Airlines
XiamenAir
Philippine Airlines (future)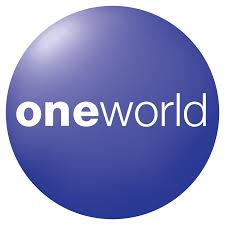 One World
Alaska Airlines ( future member in 2021)
American Airlines
British Airlines
Cathay Pacific
Finnair
Iberia
JAL – Japan Airlines
Malaysia Airlines
Quantas
Qatar
Royal Air Maroc
Royal Jordanian
S7 Airlines
Sri Lankan Airlines
Fiji Airways (one world connect)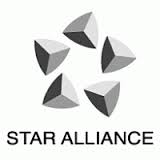 Star Alliance
Aegean Airlines
Air Canada
Air China
Air India
Air New Zealand
ANA
Asiana Airlines
Austrian Airlines
Avianca Airlines
Brussels Airlines
Copa Airlines
Croatia Airlines
Egypt Air
Ethiopian Air
EVA Air
LOT Polish Airline
Lufthansa
SAS
Shenzhen Airlines
Singapore Airlines
South African Airlines
Swiss Airlines
TAP Air Portugal
Thai Airways
Turkish Airlines
United Airlines