The Swiss Confederation was founded in 1291 as a defensive alliance among three cantons. In succeeding years, other localities joined the original three. The Swiss Confederation secured its independence from the Holy Roman Empire in 1499. A constitution of 1848, subsequently modified in 1874, replaced the confederation with a centralized federal government. Switzerland's sovereignty and neutrality have long been honored by the major European powers, and the country was not involved in either of the two world wars. The political and economic integration of Europe over the past half century, as well as Switzerland's role in many UN and international organizations, has strengthened Switzerland's ties with its neighbors. However, the country did not officially become a UN member until 2002. Switzerland remains active in many UN and international organizations but retains a strong commitment to neutrality.
Switzerland Tourism Information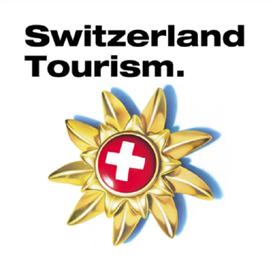 The Best of Switzerland
Here is a break down of some of the most interesting and visited places. Cities or areas listed will always have more than just one thing see and do. With the popular cities or areas we list some of the best known, which should go on everyone's, must see list when they visit.
Bern
Jungfraujoch (Eiger, Mönch, Jungfrau)
Interlaken (Lake Thun, Lake Brienz)
Lauterbrunnen Valley (Murren, Wengen, Grendelwald, Lauterbrunnen, Staubach Falls)
genèva
International Museum of the Red Cross and Red Crescent
Vaud
Lausanne (Olympic Museum)
Montreux (Château de Chillon)
The Regions of Switzerland…
Basel-Stadt
Cantons: Aragau, Basel–Landschaf, Basel-Stadt, Solothurn
Cities: Basel, Liestal
Towns: Laufenburg, Rheinfelden
Villages:
Others Sights & Attractions: Augusta Raurica, Rhine River
Bern Region
Cantons: Bern, Solothurn
Cities: Bern, Thun
Towns:Interlaken, Schwarzee, Speiz
Villages: Gimmelwald, Grindelwald, Lauterbrunnen, Mürren, Wengen
Others Sights & Attractions: Jungfraujoch, Lauterbrunnen Valley, Slithorn, St. Beatus Caves, Oberhofen Castle
Bernese Oberland
Cities: Interlaken, Thun
Towns: Brienz, Gstaad, Kandersteg, Meiringen, Speiz,
Villages: Gimmelwald, Grindelwald, Lauterbrunnen, Mürren, Wengen
Others Sights & Attractions: Jungfraujoch, Lauterbrunnen Valley, Lake Brienz, Lake Thun, Slithorn, St. Beatus Caves, Oberhofen Castle
Central Switzerland
Cantons: Lucerne, Niwalden, Obwalden, Schwyz, Uri
Cities: Altdorf, Lucerne,
Towns: Brennen, Sarnen, Schwyz, Stans
Villages: Andermatt, Flüelen
Others Sights & Attractions: Lake Lucerne, Pilatus, Mount Titlis
Graubünden
Cities: Chur
Towns: Davos, Disentis, Ilanz, Klosters, Lenzerheide, Pontresina, St. Mortiz, Samnaun, Samedan
Villages: Guarda, Zernez
Others Sights & Attractions: Bernina Pass, Oberalp Pass, Rhine River, Rhine Gorge, Vals
St. gallen
Cantons: Appenzell Ausserrhoden, Appenzell Innerrhoden, Glarus, St. Gallen, Schaffhausen, Thurgau
Cities: Glarus, St. Gallen
Towns: Appenzell, Frauenfeld, Herisau, Sargans, Stein am Rhine, Rapperswil
Villages:
Others Sights & Attractions: Lake Constance, Lake Zürich, Rhine Falls, Rhine River, Walensee
Ticino
Cities: Locarno, Lugano
Towns: Ascona, Bellinzona, Chiasso, Mendrislo, Tenero
Villages: Morcote
Others Sights & Attractions: Lake Lugano, Lake Maggiore
Western Switzerland
Cantons: Fribourg, Genéva, Jura, Neuchâtel, Vaud
Cities: Delémont, Genéva, Gruyères, Lausanne, Montreux, Neuchâtel
Towns: Hermance, La Chaux-de-Fonds, Le Locle, Porrentruy, Saint-Ursanne, Vevey, Villars-sur-Ollon, Yverdon
Villages: Château–d'Œx, Murten
Others Sights & Attractions: Lake Geneva
Valais
Cities: Brig, Saint-Maurice, Sion, Visp
Towns: Martigny, Sierre, Zermatt
Villages: Crans Montana, Flesch, Leukerbad, Saas-Fee, Verbler,
Others Sights & Attractions: Matterhorn, Portes du Soleil, St. Bernard Pass, Aletsch Glacier
🇨🇭Swiss Country Information…