Through the centuries Europe has had great turmoil with warring fractions that have led to horrific wars of great destruction and death. As small kingdoms would create alliances with other kingdoms their adversaries would do the same in fear that they wouldn't be secure against their adversaries. This would lead to a very competitive environment which unified kingdoms into countries like Germany & Italy. The revolution in France toppled a monarchy and the ideas of democracy spread throughout the rest of Europe. The average person would rise up against the power of not only the monarchies but, those of wealth and influence. Many of these conflicts are commemorated and memorialized usually at the very location they occurred.
The greatest of these are the two world wars that were fought primarily on European soil. These wars impacted all of Europe in one way or another. Across the countries of Europe are museums that document these events and landmarks at the actual locations. Memorials are scattered across the face of Europe to honor the dead and the cemeteries where they rest.
The most moving of these memorials are the concentration camps of WW II. While some were destroyed and merely have markers to show where they existed, others like Auschwitz still have the buildings and grounds where some of the evilest crimes against humanity were committed. These stand in remembrance of all those who suffered and died under the brutality of an oppressive Nazi regime.
European Memorials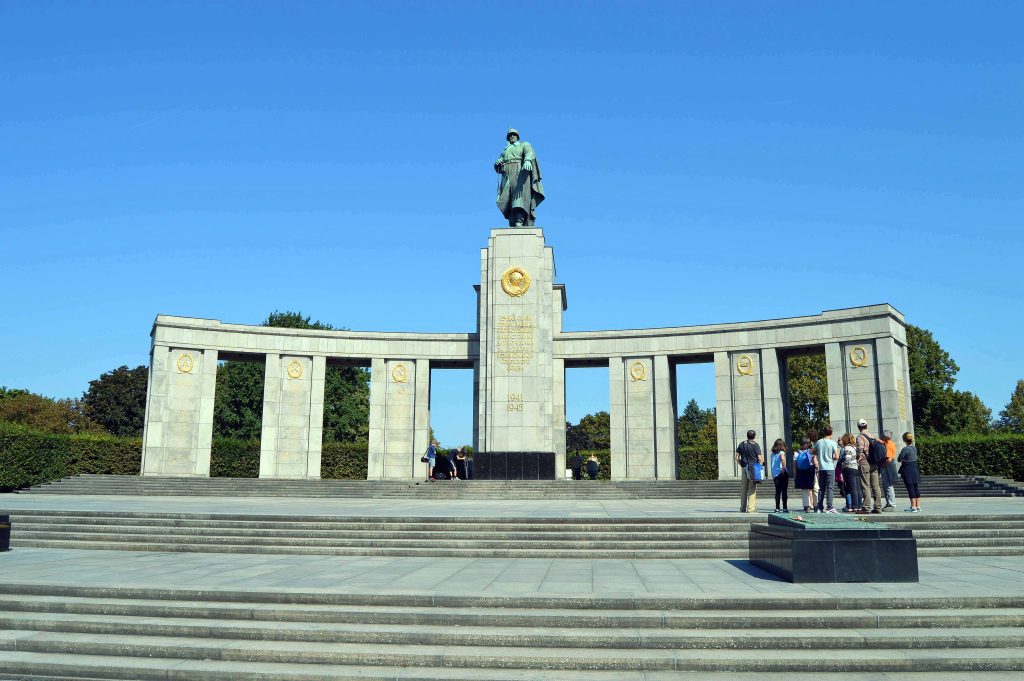 Also of high interests these days are the sights of the "Cold War" such as the Berlin Wall, Checkpoint Charley, Cold War museums, old Soviet locations in the prior Soviet areas and more.
🇦🇹 Austria
Soviet war memorial- Vienna
🇧🇾 Belarus
Brest Fortress – Brest
Khatyn massacre
🇧🇪 Belgium
Memorial de Mardasson – Bastogne
Malmedy Massacre Memorial – Baugnez
Saint Julien Memorial – Langemark
Island of Ireland Peace Park – Messines
Lion's Mound – Waterloo
Menin Gate Memorial – Ypres
🇪🇪 Estonia
Independence War Victory Column – Tallinn
🇫🇷 France
Notre Dame de Lorette – Ablain St.-Nazaire
Newfoundland Memorial Park – Beaumont-Hamel
Normandy American Cemetery and Memorial – Colleville-sur-Mer
Douaumont Ossuary Verdun – Douaumont
Verdun Memorial – Fleury-devant-Douaumont
Welsh Memorial at Mametz Wood – Mametz
Oradour-sur-Glane Massacre Memorial – Oradour-sur-Glane
Thiepval Memorial to the Missing of the Somme – Thiepval
Villers–Bretonneux Australian National Memorial – Villers–Bretonneux
Vimy Ridge Memorial -Vimy
🇩🇪 Germany
Soviet War Memorial in Treptower Park – Berlin
Hermannsdenkmal – Detmold
Befreiungshalle – Kelheim
Völkerschlachtdenkmal – Leipzig
🇮🇪 Ireland
Garden of Remembrance – Dublin
National War Memorial – Dublin
🇮🇹 Italy
Sacrario militare di Redipuglia – Fogliano Repdipuglia
🇳🇱 Netherlands
National Monument – Amsterdam
Groesbeek Memorial, Canadian War Cemetery – Groesbeek
Netherlands American Cemetery – Margraten
Liberty Monument Welberg – Welberg Steenbergen
🇵🇱 Poland
Tannenberg Memorial – Olsztynek
Bohaterom Warszawy – Warsaw
Monument to the Heroes of the Ghetto – Warsaw
Ochota Massacre Memorial – Warsaw
The Warsaw Uprising Memorial – Warsaw
Wola Massacre Memorial – Warsaw
🇷🇴 Romania
Tomb of the Unknown Soldier- Bucharest
Mausoleum of Mărăşeşti – Mărăşeşti
🇷🇺 Russia
Piskarevskoye Memorial Cemetery – Leningrad
Tomb of the Unknown Soldier – Moscow
Poklonnaya Hill – Moscow
Mamayev Kurgan – Stalingrad
🇪🇸 Spain
Fossar de les Moreres – Barcelona
Valle de los Caídos (Valley of the Fallen) – San Lorenzo de El Escorial
🇹🇷 Turkey
Zafer Anıtı-Turkish İndependence War Glory Memorial – Alagöz
Ulus Cumhuriyet Anıtı-Ulus Turkish Republic Memorial -Ankara
Gelibolu Peninsula (Gallipoli) – Anzac
Guven Anıtı-Turkish Soldiers Memorial – Kizilay
Turkish İndependence War Memorial
🏴󠁧󠁢󠁥󠁮󠁧󠁿 England
The National Armed Forces Memorial – Alrewas, England
Shot at Dawn Memorial – – Alrewas, England
Hall of Memory – Birmingham, England
The Cenotaph, Whitehall – London, England
National Firefighters Memorial – London, England
Nelson's Column Trafalgar Square – London
Women of World War II – London, England
The Unknown Warrior in Westminster Abbey – London, England
Animals in War Memorial – London, England
Northern Ireland
The Cenotaph – Belfast, Northern Ireland
Northern Ireland War Memorial – Belfast, Northern Ireland
🏴󠁧󠁢󠁳󠁣󠁴󠁿 Scotland
Scottish National War Memorial, Edinburgh Castle – Edinburgh, Scotland
Commando Memorial – Spean Bridge, Scotland
Lewis War Memorial – Stornoway, Scotland
Lockerbie Garden of Remembrance – Lockerbie
🏴󠁧󠁢󠁷󠁬󠁳󠁿 Wales
Welsh National War Memorial – Cardiff, Wales
War memorials in Monmouth – Monmouth, Wales
Concentration Camps of WWII
The Nazis used Concentrations Camps for several purposes.

● Forced Labor – These camps the earliest of camps where people the Nazis considered undesirable were put to work as cheap labor to build infrastructure projects but, primarily military manufacturing.
● Transit or Holding – These were camps used as collections points for the apprehension of civilians and then staged for deportation to concentration camps.
● Concentration
● Extermination
🇧🇾 Belarus
Koldichevo – Labor camp
Maly Trostenets – Extermination camp
🇧🇪 Belgium
Breendonk – Prison & labor camp
Mechelen – Transit camp
🇭🇷 Croatia
Jasenovac camp – Extermination camp
🇪🇪 Estonia
Klooga – Labor camp
Vaivara – Concentration & transit camp
🇫🇷 France
Drancy – Internment camp, transit
Fort de Romainville – Prison and transit camp
Le Vernet – Internment camp
Natzweiler-Struthof – Labor camp & extermination camp
Alderney – Labor camps located on the Channel Islands off the coast of France
🇩🇪 Germany
Arbeitsdorf – Labor camp
Berga an der Elster – Labor camp
Bergen-Belsen – Collection point
Berlin-Marzahn – Labor camp
Bernburg – Collection point
Breitenau – Labor camp
Buchenwald – Labor camp
Dachau – Labor camp
Flößberg – Labor camp
Flossenbürg – Labor camp
Hinzert – Collection point
Kaufering – Labor camp
Kemna – Concentration camp
Langenstein-Zwieberge – Buchenwald subcamp
Malchow – Labor and Transit camp
Mittelbau-Dora – Labor camp
Neuengamme – Labor camp
Niederhagen – Prison and labor camp
Oberer Kuhberg – Concentration camp
Ohrdruf – Labor and concentration camp
Oranienburg – Concentration camp
Osthofen – Collective point
Ravensbrück – Labor camp
Sachsenhausen – Labor camp
🇮🇹 Italy
Bolzano – Transit camp
Fossoli – Prison and transit camp
Risiera di San Sabba – Detainment camp
🇱🇻 Latvia
Kaiserwald – Labor camp
Salaspils – Labor camp
🇱🇹 Lithuania
Kauen – Internment camp
🇳🇱 Netherlands
Amersfoort – Transit camp and prison
Herzogenbusch – Concentration camp
Westerbork – Transit camp
🇳🇴 Norway
Bardufoss – Concentration camp
Bredtvet – Concentration camp
Falstad – Prison camp
Grini – Prison camp
🇷🇸 Serbia
Banjica- Concentration camp
Crveni krst – Concentration camp
Sajmište- Extermination camp
🇺🇦 Ukraine
Bogdanovka- Concentration camp
Janowska – Transit , labor & extermination camp
Cemeteries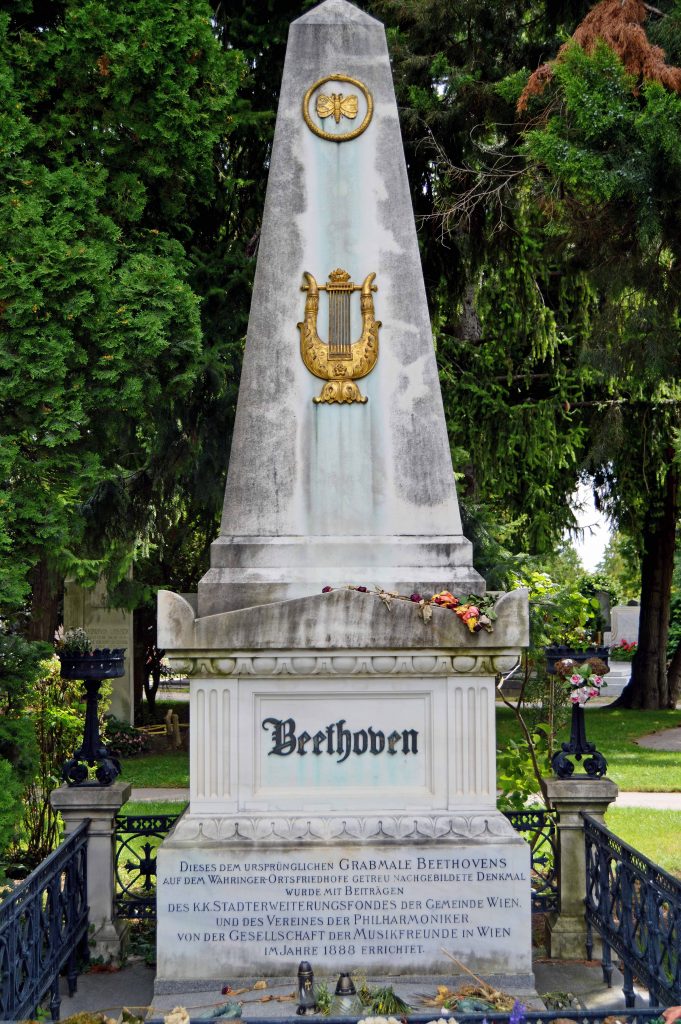 Because of the many wars over the centuries, Europe is littered with cemeteries of the fallen. With the two world wars being that last large conflict in Europe, many cemeteries dot the landscapes for both Axis and Allies countries. The two world wars only took a total of approximately 15 to 18 million in WW I and 34 to 54 million in WW II. Unlike the first world war the later took more innocent lives then those of the combatants. Americans can visited many of these locations. The American cemetery at Colleville-Sur-Mer in Normandy is the one most visited by Americans. It is the resting place of fallen Americans from the invasion of Normandy at Omaha Beach, which suffered the most casualties of the the five invasions beaches. It also has a guest center that has exhibits explaining about events and those who participated in the invasion. In addition their are those of the non military. Certain churches contain the tombs and graves of great rulers and royalty over the centuries. Over time it also became a place to of honor to bury and honor famous people of the non-ruling class who made exceptional contributions to country and society . In cities like London and Paris cathedrals and public buildings will contain those of Charles Darwin to Victor Hugo. Public cemeteries open to the public have those of great writers, poets, composers, performers and famous people. Paris's famous Père Lachaise is know for the final resting place of many a artist, from Frédéric Chopin and Oscar Wilde to Edith Piaf and Jim Morrison.
Noted Cemeteries of Europe…
★ WWI Cemeteries ★★ WWII Cemeteries
🇦🇹 Austria
Imperial Crypt – Vienna
Emperor Matthias
Emperor Ferdinand III
Emperor Leopold I
Emperor Joseph I
Emperor Charles VI
Emperor Francis I Stephen,consort of Maria Theresa
Emperor Joseph II
Emperor Leopold II
Emperor Francis II
Emperor Ferdinand I of Austria
Archduke Maximilian, Emperor of Mexico
Emperor Franz Joseph of Austria
Anna,consort of Emperor Mathias
Maria Anna, consort of Emperor Ferdinand III
Eleonora Magdalena,consort of Emperor Ferdinand III
Maria Leopoldina, consort of Emperor Ferdinand III
Margaret Theresa, consort of Emperor Leopold I
Eleonora Magdalena,consort of Emperor Leopold I
Elisabeth Christina,consort of Emperor Charles VI
Empress Maria Theresa
Maria Josepha,consort of Emperor Joseph II
Isabella Maria, consort of Emperor Joseph II
Elisabeth Wilhelmine, consort of Emperor Francis II
Maria Teresa Carolina consort of Emperor Franci II
Maria Ludowika,consort of Emperor Francis II
Karolina Augusta, consort of Emperor Francis II
Archduchess Maria Louise, Empress of France
Maria Anna, consort of Emperor Ferdinand I of Austria
Elisabeth, consort of Emperor Francis Joseph of Austria
Zita, consort of Emperor Charles of Austria
Zentralfriedhof – Vienna
Wolf Albach-Retty (1906–1967), Austrian actor
Rudolf von Alt (1812–1905), painter
Franz Antel (1913–2007), film director, writer and producer
Leon Askin (1907–2005), actor
Ludwig van Beethoven (1770–1827), composer
Erna Berger (1900–1990), opera singer
Theodor Billroth (1829–1894), surgeon
Ludwig Boltzmann (1844–1906), physicist/mathematician
Eugen von Böhm-Bawerk (1851–1914), Austrian economist
Sergei Bortkiewicz (1877–1952), composer, with his wife Elisabeth
Johannes Brahms (1833–1897), composer
Ignaz Brüll (1846–1907), composer
Carl Czerny (1791–1857), piano teacher and composer
Elfi von Dassanowsky (1924–2007), singer and film producer
Otto Erich Deutsch (1883–1967), musicologist
Anton Dominik Fernkorn (1813–1878), sculptor
Leopold Figl (1902–1965), statesman
Viktor Frankl (1905–1997), neurologist, psychiatrist, and Holocaust survivor
Edgar Froese (1944-2015), Musician, artist, composer
Carl von Ghega (1802–1860), engineer
Alexander Girardi (1850–1918), actor
Christoph Willibald Gluck (1714–1787), composer
Karl Goldmark (1830–1915), composer
Baron Theophil von Hansen (1813–1891), architect
Anton Heiller (1923–1979), organist and composer
Johann von Herbeck (1831–1877), composer
Falco civil name Johann (Hans) Hölzel (1957–1998), rock singer
Gert Jonke (1946–2009), poet, playwright and novelist
Curd Jürgens (1912–1982), actor
Emmerich Kálmán (1882–1953), composer
Wilhelm Kienzl (1857–1941), composer
Thomas Klestil (1932–2004), Austrian president (1992–2004)
Friedrich Carl Knauer (1850–1926), zoologist
Bruno Kreisky (1911–1990), statesman
Karl Kraus (1874–1936), writer
Selma Halban-Kurz (1877-1933), opera singer
Joseph Lanner (1801–1843), composer
Lotte Lehmann (1888–1976), opera singer
György Ligeti (1923–2006), composer
Theo Lingen (1903–1978), actor/director
Guido von List (1848–1919) 19th-century mystic Germanic and Runic revivalist
Adolf Loos (1870–1933), architect
Max Lorenz (1901–1975), German tenor
Karl Lueger (1844–1910), politician
Leopold Natzler (1860-1926), opera singer, composer
Julius Madritsch (1906–1984), Austrian Righteous Among the Nations
Hans Moser (1880–1964), actor
Siegfried Marcus (1831–1898), automobile pioneer
Karl Millöcker (1842–1899), composer
Karl Eugen Neumann (1865–1915), European pioneer of Buddhism
Walter Nowotny (1920–1944), World War IILuftwaffe pilot
Georg Wilhelm Pabst (1885–1967), film director
Hans Pfitzner (1869–1949), composer
Clemens von Pirquet (1874–1929), scientist and pediatrician
Paula von Preradović (1887–1951), writer
Helmut Qualtinger (1928–1986), actor
Julius Raab (1891–1964), statesman
Geli Raubal (1908–1931), Adolf Hitler's half-niece
Karl Renner (1870–1950), statesman
Richard Réti (1889–1929), chess grandmaster
Josef Karl Richter (1880–1933), composer
Albert Salomon von Rothschild (1844–1911), financier
Nathaniel Mayer Anselm von Rothschild (1836–1905), financier
Léonie Rysanek (1926–1998), opera singer
Antonio Salieri (1750–1825), composer
Franz Schmidt (1874–1939), composer
Arthur Schnitzler (1862–1931), writer
Arnold Schoenberg (1874–1951), composer
Franz Schubert (1797–1828), composer
Margarete Schütte-Lihotzky (1897–2000), architect
David Schwarz (1852–1897) aviation pioneer
Alma Seidler (1899–1977), actress
Ignaz Seipel (1876-1932), statesman, Austrian Chancellor
Matthias Sindelar (1903–1939), footballer
Robert Stolz (1880–1975), composer
Eduard Strauss (1835–1916), composer
Johann Strauss I (1804–1849), composer
Johann Strauss II (1825–1899), composer
Josef Strauss (1827–1870), composer
Franz von Suppé (1819–1895), composer
Heinrich Schenker (1868-1935), music theorist
Friedrich Torberg (1908–1979), writer
Kurt Waldheim (1918–2007), UN Secretary-General, Austrian president
Franz Werfel (1890–1945), poet
Franz West (1947–2012), artist
Anton Wildgans (1881–1932), poet
Hugo Wolf (1860–1903), composer
Fritz Wotruba (1907–1975), sculptor
Joe Zawinul (1932–2007), jazz keyboardist and composer
Alexander von Zemlinsky (1871–1942), composer
🇨🇿 Czechia
Old Jewish Cemetery – Prague
Know as the oldest Jewish cemetery in Europe it was confined to the old Jewish quarter of Prague. Without the ability to increase in size tombs were layered onto on one another. It is estimated that they are 12 deep in some parts. It is located within the old section of Prague just several blocks from the old town square and easy accessible walk.
Vyšehrad Cemetery – Prague
Mikoláš Aleš (1852–1913), painter
Karel Ančerl (1908–1973), conductor of the Czech Philharmonic Orchestra and Toronto Symphony Orchestra
Josef Bican (1913–2001), footballer
Karel Čapek (1890–1938), writer
Antonin Chittussi (1847–1891), painter
Emmy Destinn (Ema Destinnová, 1878–1930), opera singer
Antonín Dvořák (1841–1904), composer
Eduard Haken (1910–1996), operatic bass
František Hrubín (1910–1971), writer and poet, friend of Jaroslav Seifert
Jaroslav Heyrovský (1890–1967), Nobel prize winning founder of polarography
Milada Horáková (1901–1950), doctor, victim of 1950s Czechoslovak communist party show trials
Rafael Kubelík (1914–1996), conductor and composer
Vilém Kurz (1872–1945), pianist and piano teacher
Karel Hynek Mácha (1810–1836), romantic poet
Alphonse Mucha (1860–1939), artist and designer
Josef Václav Myslbek (1848–1922), sculptor
Jan Neruda (1834–1891), poet and writer
Božena Němcová (1820–1862), writer, author of the novel Babička ("The Grandmother")
Zdeněk Nejedlý (1878–1962), musicologist, critic, and Communist politician
Otakar Ostrčil (1879–1935), composer and conductor of the National Theater
Jan Evangelista Purkyně (1787-1869), anatomist and physiologist, known for the Purkinje effect and Purkinje cells
Olga Scheinpflugová (1902–1968), actress and wife of Karel Čapek
Bedřich Smetana (1824–1884), composer
Ladislav Šaloun (1870–1946), Art Nouveau sculptor
Pavel Štěpán (1925–1998), pianist and piano teacher
Ilona Štěpánová-Kurzová (1899–1975), pianist and piano teacher
Max Švabinský (1873–1962), painter
🇩🇰 Denmark
Assistens Cemetery – Copenhagen
Kjeld Abell
Nicolai Abildgaard
Peter Christian Abildgaard
Daniel Adzer
Svend Aggerholm
Christian Aigens
Peter Adler Alberti
Sophie Alberti
Hans Christian Andersen
Carl Christoffer Georg Andræ
Christian Arntzen
Johan Samuel Augustin
Oluf Lundt Bang
Peter Georg Bang
Christian Bastholm
Christian Bauditz
Hans Heinrich Baumgarten
Christian Frederik Beck
Andreas Peter Berggreen
Dorte-Maria Bjarnov
Claes Birch
H.W. Bissen
Louis Bobé
Allan Bock
Andreas Bodenhoff
Giertrud Birgitte Bodenhoff
Christian Bohr
Harald Bohr
Niels Bohr
Robert Bojesen
Richard Bently Boone
Bonaparte Borgen
Vilhelm August Borgen
André Bork
Frederik Christian Bornemann
Mathias Hastrup Bornemann
Johan Henrich Brandemann
Hans Brøchner
Emil Bähncke
Wilhelm Bähncke
Ludvig Bødtcher
P.C. Bønecke
Etta Cameron
Karen Caspersen
Peter Atke Castberg
John Christensen
Villads Christensen
Ernst Christiansen
Andreas Clemmensen
Mogens Clemmensen
Christoph Cloëtta
Christian Colbiørnsen
Johan Christian Severin Danielsen
Ferdinand Didrichsen
Karen Dissing
Frederik Drejer
Kenny Drew
Otto Steen Due
William Frederik Duntzfelt
C.W. Eckersberg
Erling Eckersberg
Jens Eckersberg
Jakob Ejersbo
Peter Elfelt
Sigurd Elkjær
Johannes Erwig
Otto Evens
Peter Faber (Danish telegraph specialist)
Peter Didrik Weinreich Fischer
Johan Georg Forchhammer
Hermann Ernst Freund
Astrid Friis
Johannes Frederik Frølich
G.E.C. Gad
Ludvig Gade
Vincenzo Galeotti
Jens Giødwad
Emanuel Gregers
Ken Gudman
Søren Gyldendal
Hugo Gyldmark
Inger-Lise Gaarde
P.C. Hagemann
Andreas Hallander
Søren Hallar
Poul Hanmann
Christian Hansen
Dagmar Hansen
Frantz Johannes Hansen
Niels Jacob Hansen
Rudolph Hansen
Rasmus Harboe
C.F. Harsdorff
Otto Haslund
Sven Hauptmann
Mathilde Malling Hauschultz
Anker Heegaard
Henry Heerup
Betty Hennings
Henrik Hennings
Christian Severin Henrichsen
Christian Ludvig August Herforth
Johan Daniel Herholdt
Henrik Hertz
Christian Frederik Hetsch
Georg Hilker
N.P. Hillebrandt
Tage Hind
Theodor Hirth
Angelo Hjort
Frants Christian Hjorth
Søren Hjorth
Holger-Madsen
Georg Holgreen
Kenny Holst
Niels Henrik Holst
Ferdinand Hoppe
C.F.E. Horneman
Emil Horneman
Christian Hornemann
Emil Hornemann
Jens Wilken Hornemann
Frantz Gotthard Howitz
Georg Howitz
Chresten Hørdum
Valdemar Ingemann
R.P. Ipsen
Christen Jacobsen
Palle Jacobsen
Birger Jensen
Frederik Jensen
Valdemar Jensen
Christian Magdalus Jespersen
Christian Magdalus Jespersen
Ejner Johansson
J.F. Johnstrup
Henri Alexandre Antoine de Dompierre de Jonquières
Jean André Frédéric de Dompierre de Jonquières
Jens Juel
Finn Juhl
Karen Jønsson
Ellen Jørgensen
Henriette Jørgensen
Eugen Jørgensen
Elisabeth Karlinsky
Asmus Kaufmann
Søren Kierkegaard
August Klein
Charlotte Klein
Vilhelm Klein
P. Knudsen
Jørgen Hansen Koch
Thomas Koppel
Lars Andreas Kornerup
Bamse Kragh-Jacobsen
Johan Krohn
Niels Brock Krossing
Hans Ernst Krøyer
Henrik Nikolai Krøyer
Friedrich Kuhlau
Christen Købke
Julius Lange
Florian Larsen
Johannes Ephraim Larsen
Jørgen Larsen
Jørn Larsen
Knud Larsen
Edvard Lembcke
Frederik L. Levy
Martin Lindblom
Leo Lipschitz
Carl Lundbye
Bianco Luno
Poul de Løvenørn
Carl F. Madsen
Finn Ejnar Madsen
Oscar Madsen
Johan Nicolai Madvig
Finnur Magnússon
Peter Malberg
Sonja Ferlov Mancoba
Anne Marie "madam" Mangor
Peter Mariager
Sophus Marstrand
Troels Marstrand
Wilhelm Marstrand
Hans Lassen Martensen
Anton Melbye
Lauritz Melchior
Axel Meyer
Fritz Meyer
Adam Ludvig Moltke
Kate Mundt
Adam Müller
Jakob Peter Mynster
Alfred Møller
Axel Møller
Carl Møller
Julie Møller
Poul Martin Møller
Valdemar Møller
Franz Nachtegall
Niels Sigfred Nebelong
Niels Neergaard
Robert Neergaard
Martin Andersen Nexø
Ole Nezer
Christian V. Nielsen (no longer exists)
Henriette Nielsen
Lean Nielsen
Peter Nielsen
Johan Nilsson
Henrik S. Nissen
Rasmus Nyerup
Kim Nørrevig
Sigvald Olsen
Olga Ott
Carl Otto
Ulrich Peter Overby
Holger Simon Paulli
Andreas Paulsen
Gustav Pedersen
Vilhelm Pedersen
Anna Petersen
Knud Arne Petersen
Christian Ulrik Adolph Plesner
Johan Martin Quist
C.C. Rafn
Rasmus Rask
Lauritz Rasmussen
E. Rasmussen Eilersen
Louise Ravn-Hansen
C.E. Reich
Ebbe Kløvedal Reich
C.A. Reitzel
Heinrich Anna Reventlow-Criminil
Amdi Riis
Johan Christian Riise
Svend Rindom
Frederik Rohde
Emmery Rondahl
C.N. Rosenkilde
J.F. Rosenstand
Carl Eduard Rotwitt
Natasja Saad
Emilie Sannom
Ragnhild Sannom
Jens August Schade
Virtus Schade
Anna Margrethe Schall
Claus Schall
Henrik Scharling
Hans Scherfig
Peter Schiønning
Gottfried Wilhelm Christian von Schmettau
Marinus Schneider
Peter von Scholten
Otto Schondel
Julius Schovelin
Georg Ludvig von der Schulenburg
Frans Schwartz
Johan Adam Schwartz
Johan Georg Schwartz
Clara Schønfeld
Emmy Schønfeld
Giuseppe Siboni
Joakim Skovgaard
P.C. Skovgaard
Caspar Wilhelm Smith
Per Sonne
Petrine Sonne
Andreas Schack Steenberg
Japetus Steenstrup
Johannes Steenstrup
Ernst Vilhelm Stibolt
Johanne Stockmarr
Edvard Storm
Michael Strunge
Holger Strøm
Theodor Stuckenberg
Viggo Stuckenberg
Christian Sørensen
Jazz-Kay Sørensen
Søren Sørensen
Theodor Sørensen
Thorvald Sørensen
C.A.F. Thomsen
Emma Thomsen
Magdalene Thoresen
Jens Jørgen Thorsen
Johan Clemens Tode
Vilhelm Topsøe
Dan Turèll
Vilhelm Tvede
August Tørsleff
Nils Ufer
Georg Ulmer
Georges Ulmer
Moritz Unna
Jens Vahl
Martin Vahl (1749-1804)
Martin Vahl (1869-1946)
Mogens Vantore
Frederik Vermehren
Martha Værn
Morten Værn
Gregers Wad
Eugen Warming
Jens Warming
Ben Webster
Carl Weitemeyer
Clemens Weller
Caspar Wessel
Edvard Westerberg
Johannes Wiedewelt
Christian Peder Wienberg
Anton Wilhelm Wiehe
Michael Wiehe
Carl Winsløw
Otto F. Zeltner
G.C. Zinck
H.O.C. Zinck
Josephine Zinck
Ludvig Zinck
Marie Zinck
Otto Zinck
H.C. Ørsted
🇫🇷 France
La Cambe German Cemetery – Bayeux
☆Aisne-Marne American Cemetery – Belleau
☆Somme American Cemetery – Bony
☆☆Normandy American Cemetery – Colleville-sur-mere
☆☆Epinal American Cemetery – Dinozé
☆☆Rhone American Cemetery – Draguignan
Cemetery of Lyon – Lyon
Cemetery of Montmartre – Paris
Les Invalides – Paris
Montparnasse Cemetery – Paris
The Panthéon – Paris
Jean-Baptiste-Pierre Bévière
Francois Barthélemy, comte Béguinot
Louis Braille
Louis Antoine de Bougainville
Pierre Brossolette
Pierre Jean George Cabanis
Gabriel-Louis, marquis de Caulaincourt
Jean-Frédéric, comte de Perregaux
Giovanni Battista Caprara
René Cassin Nobel Prize Winner
Emmanuel Crétet, comte de Champnol
Charles, cardinal Erskine of Kellie
Hyacinthe-Hugues-Timoléon de Cossé, comte de Brissac
Marie Curie
Pierre Curie
Jean-Nicolas Démeunier
Jean-Marie Dorsenne
Alexandre Dumas, père
Jérôme-Louis-François-Joseph, comte de Durazzo
Charles Pierre Claret de Fleurieu
Justin Bonaventure Morard de Galles
Abbé Baptiste-Henri Grégoire
Victor Hugo
Jean-Ignace Jacqueminot, comte de Ham
Pierre Garnier de Laboissière
Joseph Louis Lagrange
Jean Lannes
Claude Juste Alexandre Legrand
Jean-Pierre-Firmin, comte Malher
André Malraux
Gaspard Monge
Jean Monnet
Jean Moulin
Michel Ordener, First Count Ordener
Jean Baptiste Papin, comte de Saint-Christau
Claude Louis Petiet
Jean Pierre, comte Sers
Jean-Étienne-Marie Portalis
Claude-Ambroise Régnier, duc de Massa di Carrara
Louis-Pierre-Pantaléon Resnier
Jean Reynier
Jean-Jacques Rousseau
Jean, comte Rousseau
Louis-Vincent-Joseph Le Blond de Saint-Hilaire
Alexandre-Antoine Hureau, baron de Sénarmont
Nicolas-Marie Songis des Courbons
Jacques-Germain Soufflot
Antoine-Jean-Marie Thévenard
Jean Baptiste Treilhard
François Denis Tronchet
Joseph-Marie Vien
François-Marie-Joseph-Justin, comte de Viry
Voltaire
Jan Willem de Winter
Jean Zay
Émile Zola
Parisian Cemetery of Thiais – Paris
Passy Cemetery – Paris
Bảo Đại (1913–1997), the last Emperor of Vietnam
Jean-Louis Barrault (1910–1994), actor and director; buried with his wife, the actress Madeleine Renaud
Louis-Ernest Barrias (1841–1905), sculptor
Jeanne Julia Bartet (1854–1941), actress
Marie Bashkirtseff (1858–1884), Russian artist famous for her published journal; her tomb is a recreation of her studio and has been declared a historical monument by the government of France
Maurice Bellonte (1896-1983), pioneering aviator, as is his flight companion Dieudonné Costes
James Gordon Bennett, Jr. (1848–1918), American newspaper publisher, sportsman
Tristan Bernard (1866–1947), playwright and novelist
Henri Bernstein (1876–1953), actor
Princess Brasova (Natalia Sheremetyev-Romanov) (1880–1952), wife of Grand Duke Mikhail Romanov
George, Count Brasov (1910–1931), son of Grand Duke Mikhail Romanov and Princess Brasova (Natalia Sheremetyev-Romanov)
Emmanuel de Las Cases (1766–1842), historian
Dieudonné Costes (1896–1973), pioneering aviator, as is his flight companion Maurice Bellonte
Emmanuelle de Dampierre (1913–2012), first wife of Infante Jaime, Duke of Segovia
Marcel Dassault (1892–1986), engineer, founder of Dassault Aviation
Claude Debussy (1862–1918), composer
Maxime Dethomas (1867–1929), artist
Farideh Diba (born Farideh Ghotbi) (1921–2000), mother of the former queen of Iran, Farah Diba
Ghislaine Dommanget (1900–1991), Princess of Monaco
Michel Droit (1923–2000), novelist, member of the Académie française
Henry Farman (1874–1958), champion cyclist and aviator
Edgar Faure (1908–1988), statesman and Second World War resistance fighter
Gabriel Fauré (1845–1924), composer
Fernandel (Fernand Joseph Désiré Contandin) (1903–1971), comedy actor
Maurice Gamelin (1872–1958), supreme commander of French armed forces 1939–1940
Maurice Genevoix (1890–1980), novelist
Rosemonde Gérard (1871–1953), poet and playwright
Virgil Gheorghiu, (1916–1992), novelist
Jean Giraudoux (1882–1944), playwright, soldier, and statesman
Anna Gould (1878–1961), socialite, daughter of financier Jay Gould
Antonio Guzmán Blanco (1829–1899), Venezuelan politician and president
Gabriel Hanotaux (1853–1944), statesman and historian
Paul Hervieu (1857–1915), dramatist and novelist
Gholam Hossein Jahanshahi (1920–2005), economist, Iranian statesman
Jacques Ibert (1890–1962), composer
Paul Landowski (1875–1961), architect and sculptor
Hector Lefuel (1810–1880), architect of significant portions of the Louvre[2]
Georges Mandel (1885–1944), statesman, French Resistance during World War II
Édouard Manet (1832–1883), realist and impressionist painter
André Messager (1853–1929), composer and conductor
Alexandre Millerand (1859–1943), President of France
Octave Mirbeau (1848–1917), anarchist, art critic, and novelist
Berthe Morisot (1841–1895), impressionist painter
Togrul Narimanbekov (1930-2013), Azerbaijani painter
Joseph O'Kelly (1828–1885), Henri O'Kelly sr. (1859–1938), and Henri O'Kelly jr. (1881–1922), Franco-Irish composers and musicians
Leila Pahlavi (1970–2001), Princess Leila of Iran, daughter of the last Shah of Iran and Farah Diba
Gabrielle Réjane (1856–1920), actress
Madeleine Renaud (1900–1994), actress; buried with her husband, the actor and director Jean-Louis Barrault
Marcel Renault (1872–1903), industrialist, racing driver, co-founder of Renault motor company
Maurice Rostand (1891–1968), playwright
Constantin Rozanoff (1905–1954), colonel, test pilot
Haroun Tazieff (1914–1998), vulcanologist
Renée Vivien (1877–1909), writer, poet
Pearl White (1889–1938), American silent film star, famous for doing her own stunts in her serials The Perils of Pauline
Jean-Pierre Wimille (1908–1949), Grand Prix race driver
Jacques Guerlain (1874-1963), Certainly the greatest perfume creator from the famous House "Guerlain" in Paris.
Pére Lachaise Cemetery – Paris
Peter Abelard – French philosopher
Edmond François Valentin About – French novelist and journalist
Marie d'Agoult – French author
Avetis Aharonyan – Armenian politician, writer and public figure
Jehan Alain – French composer and organist
Marietta Alboni – Italian opera singer
Jean-Charles Alphand – French civil engineer
Karel Appel – Dutch painter
Guillaume Apollinaire – French poet and art critic
François Arago – French scientist and statesman
Armand Pierre Fernandez – French painter
Miguel Ángel Asturias – Guatemalan diplomat and author
Daniel Auber – French composer
Hubertine Auclert – French feminist and activist for women's suffrage
Pierre Augereau – French military commander and Marshal of France
Jean-Pierre Aumont – French actor
Jane Avril – French dancer
Salvador Bacarisse – Spanish composer
Honoré de Balzac – French novelist of the 19th century
Joseph Barbanègre – French general
Henri Barbusse – French novelist
Paul Barras – French statesman
Antoine-Louis Barye – French sculptor
Alain Bashung – French singer
Stiv Bators – ashes sprinkled on the grave of Jim Morrison
Jean-Dominique Bauby – French journalist
Jean-Louis Baudelocque – French obstetrician
Pierre Beaumarchais – French playwright
Félix de Beaujour – French diplomat, politician and historian
Gilbert Bécaud – French singer
Pierre Augustin Béclard – French anatomist
Vincenzo Bellini – Italian composer; remains later transferred to Italy
Hans Bellmer – German (French) surrealist photographer, sculptor, draughtsman
Judah P. Benjamin – American lawyer and statesman
Pierre-Jean de Béranger – French lyricist
Claude Bernard – French physiologist, known for several advances in medicine, as the introduction of the scientific method to the study of medicine, and the study of the sympathetic nervous system.
Bernardin de Saint Pierre – French writer
Sarah Bernhardt – French stage and film actress
Alphonse Bertillon – French anthropologist and father of anthropometry
Julien Bessières – French scientist, diplomat and politician
Ramón Emeterio Betances – Puerto Rican nationalist
Bruno Bianchi – French animator
Marie François Xavier Bichat – French anatomist and physiologist
Fulgence Bienvenüe – French civil engineer of the Paris Métro
Samuel Bing – German art dealer
Georges Bizet – French composer and conductor
Louis Blanc – French historian and statesman
Sophie Blanchard – 1st professional female balloonist and woman to die in an aviation accident
Auguste Blanqui – French revolutionary socialist.
François-Adrien Boieldieu – French composer
Rosa Bonheur – French painter
Ludwig Börne – German political writer and satirist
Paul Boucherot – French electrical engineer
Pierre Bourdieu – French sociologist
Alexandrine-Caroline Branchu – French opera singer
Édouard Branly – French scientist
Pierre Brasseur – French comedian
Jean Anthelme Brillat-Savarin – French Lawyer, Politician, Epicure, and Gastronome
Alexandre-Théodore Brongniart – French architect, best known for designing the layout of the Pėre Lachaise Cemetery
Pierre Brossolette – French journalist, politician and Résistance leader
Jean de Brunhoff – French author of Babar the Elephant
Auguste-Laurent Burdeau – French politician and plaintiff in the Drumont-Burdeau trial
Emmanuel Cabut (Mano Solo) – French singer
Joseph Caillaux – French statesman
Gustave Caillebotte – French Impressionist painter
Maria Callas – Empty urn remains in Père Lachaise.
Jean Jacques Régis de Cambacérès – French lawyer and politician
Giulia Grisi de Candia – Italian opera singer
Jean-Joseph Carriès – French sculptor, ceramist, and miniaturist
Pierre Cartellier – French sculptor
Claude Chabrol – French film director
Albert Champion – French road racing cyclist
Jean-François Champollion – French decipherer of the hieroglyphs and father of Egyptology
Claude Chappe – French pioneer of the telegraph
Gustave Charpentier – French composer
Ernest Chausson – French composer
Richard Chenevix – Irish chemist
Luigi Cherubini – Italian composer
Claude de Choiseul-Francières – Marshal of France
Frédéric Chopin – Polish composer
Auguste Clésinger – French painter and sculptor
France Clidat – French pianist
Émile Cohl – French cartoonist
Colette – French novelist
Count Alexandre Joseph Colonna-Walewski – French statesman
Édouard Colonne – French conductor
Auguste Comte – French thinker; father of Positivism
Benjamin Constant – Swiss-born liberal philosopher
Bruno Coquatrix – French lyricist and music impresario
Jean-Baptiste-Camille Corot – French painter
Ramón Corral – Mexican Politician, Vice-president
Jean-Pierre Cortot – French sculptor
Benoît Costaz – French bishop
Georges Courteline – French playwright
Thomas Couture – French painter
Rufino José Cuervo – Colombian writer and philologue
Nancy Cunard – English poet and activist
Henri Curiel – Egyptian politician
Georges Cuvier – the founder of paleontology
Jarosław Dąbrowski – exiled Polish revolutionary Nationalist
Pierre Dac – French humorist
Édouard Daladier – French Radical-Socialist politician of the 1930s
Alexandre Darracq – French automobile manufacturer
Alphonse Daudet – Famous French author who is known for his literary works, such as, "Lettres de mon Moulin".
Honoré Daumier – French caricaturist
Jacques-Louis David – Napoleon's court painter
David d'Angers – French sculptor
Louis-Nicolas Davout – Napoleon's "Iron Marshal"
Gérard Debreu – French economist
Jean-Gaspard Deburau – Czech-born French actor and mime
Denis Decrès – French admiral and Naval Minister under Napoleon
Cino Del Duca – Italian-born French publishing magnate, film producer and philanthropist
Simone Del Duca – French businesswoman and philanthropist, wife of Cino Del Duca
Eugène Delacroix – French Romantic artist
Jean Baptiste Joseph Delambre – French mathematician
Pierre Dervaux – French conductor
Pierre Desproges – French humorist
Henry Edward Detmold (1854-1924), English painter and illustrator
Gustave Doré – French artist and engraver
Michel Drach – French film director
Marie Dubas – French singer
Kavasjee Hormasjee Dubash – Indian ship chandler magnat
Jacques Duclos – French politician
Léon Dufourny – French architect
Paul Dukas – French composer
Isadora Duncan – American / Soviet dancer
Henri Duparc – French composer
Éléonore Duplay – Friend of French Revolutionary Maximilien Robespierre
Guillaume Dupuytren – French surgeon
Rosalie Duthé – French courtesan
Suzanne Eisendieck – German painter
Paul Éluard – French surrealist poet
George Enescu – Romanian composer, pianist, violinist and conductor
Gérard Encausse (Papus) – French physician, hypnotist, and popularizer of occultism, founder of the Martinist Order
Camille Erlanger – French composer
Max Ernst – German artist
Alexandre Falguière – French sculptor
Félix Faure – President of France
Mehdi Favéris-Essadi – French DJ and musician
Laurent Fignon – French cyclist, who won the Tour de France twice
Robert de Flers – French playwright and journalist
Suzanne Flon – actress
Pierre François Léonard Fontaine French Neo-classical Architect
Jean de La Fontaine – French litterateur best known for fairy tales
Joseph Fourier – French mathematician and physicist
Jean Françaix – French composer
Pierre Frank – French Trotskyist politician
William Temple Franklin – grandson of Benjamin Franklin
Augustin-Jean Fresnel – French inventor of Fresnel Lens
Loie Fuller – French dancer
Marie-Madeleine Fourcade – known as Madeline of the Resistance, leader during WWII
Antonio de La Gandara – French painter
Louis-Antoine Garnier-Pagès – French statesman
Joseph Louis Gay-Lussac – French chemist and physicist
Pierre Georges – French Resistance known as Colonel Fabien
Théodore Géricault – French Romantic painter
Sophie Germain – Early French mathematician, physicist, and philosopher
Abdul Rahman Ghassemlou – leader of the Democratic Party of Iranian Kurdistan
André Gill – French caricaturist
Annie Girardot – French actress
Manuel de Godoy – Spanish prime minister and court favorite
Yvan Goll – French-German poet and his wife Claire Goll
Enrique Gómez Carrillo – Guatemalan novelist, journalist, war correspondent, chronicler and diplomat
Laurent de Gouvion Saint-Cyr – French military commander and Marshal of France
Zénobe Gramme – Inventor of the Direct Current (DC) Dynamo
Stéphane Grappelli – French jazz violinist and member of the Quintette du Hot Club de France
Eileen Gray – Irish architect and furniture designer
André Grétry – Belgian-born French composer
Maurice Grimaud – French Prefecture of Police during May 1968
Giulia Grisi – Italian opera singer. Her grave is marked under her married name Giulia de Candia.
Félix Guattari – French militant, institutional psychotherapist and philosopher
Jules Guesde – French statesman
Yvette Guilbert – actress and singer
Joseph-Ignace Guillotin – proposed the guillotine as the official method of execution in France
Ernest Guiraud – French musician
Yılmaz Güney – Kurdish/Turkish actor, film director, scenarist and novelist
Melanie Hahnemann – French homeopathist, the first female doctor in homeopathy
Samuel Hahnemann – German physician, founder of homeopathy
Georges Haussmann – French civil engineer and town planner
Jeanne Hébuterne – French artist and common-law wife of the artist Amedeo Modigliani
Sadeq Hedayat – Iran's foremost modern writer of prose fiction and short stories
Heloïse – French abbess and scholar
Klementyna Hoffmanowa – Polish prose writer, popularizer, translator and editor
Ticky Holgado – French actor
Jean-Nicolas Huyot – French architect on the Arc de Triomphe
Jean Auguste Dominique Ingres – French painter
Jean-Baptiste Isabey – French painter
Claude Jade – French actress
Edmond Jabès – French-Egyptian-Jewish writer and poet
Léon Jouhaux – French trade union leader
Božidar Kantušer – American and Slovenian composer
Allan Kardec – born Hippolyte Leon Denizard Rivail, founder of Spiritism
Ahmet Kaya – Turkish/Kurdish singer and songwriter and political exile
François Christophe de Kellermann – French military commander and Marshal of France
Patrick Kelly – American fashion designer
Thomas Read Kemp – English property developer and statesman
Alexander Khatisian – Prime Minister of Armenia
Henri Krasucki – French trade unionist
Rodolphe Kreutzer – French violinist and composer
Jean de La Fontaine – French fabulist
Jérôme Lalande – French astronomer and writer
René Lalique – French glass designer
Édouard Lalo – French composer
Theophanis Lamboukas – French actor and singer, husband of Édith Piaf
Francisco Largo Caballero – Former president of the Spanish II Republic.
Dominique Jean Larrey – French military surgeon
Clarence John Laughlin – American Surrealist photographer from New Orleans, LA
Marie Laurencin – French painter
Charles-François Lebrun – French statesman
Alexandre Ledru-Rollin – French politician
Louis James Alfred Lefébure-Wély – French organist and composer
François Joseph Lefebvre – French military commander and Marshal of France
Edith Lefel – French singer
Marie Anne Lenormand – French cartomancer
Ferdinand de Lesseps – French architect, designed the Suez Canal
Pierre Levegh – French racing driver killed in the 1955 Le Mans disaster
Jean-François Lyotard – French philosopher
Jacques MacDonald – French military commander and Marshal of France
William Madocks – English landowner and statesman
Miłosz Magin – Polish composer
Nestor Makhno – Ukrainian Anarchist revolutionary
Jacques-Antoine Manuel – French lawyer and statesman
Auguste Maquet – French author
Marcel Marceau – French mime artist
Angelo Mariani – French chemist
Célestine Marié – French opera singer
André Masséna – French military commander and Marshal of France
Étienne Méhul – French composer
Georges Méliès – French filmmaker; produced A Trip to the Moon
Émile-Justin Menier – French chocolatier
Henri Menier – French chocolatier
Antoine Brutus Menier – French chocolatier
Maurice Merleau-Ponty – French philosopher
Stuart Merrill – American symbolist poet
Cléo de Mérode – French dancer
Charles Messier – French astronomer, publisher of Messier's catalogue
Teresa Milanollo – Italian violinist and composer, sister of Maria
Maria Milanollo – Italian violinist; sister of Teresa
Jules Michelet – French historian
Borrah Minevitch – American harmonica player
Amedeo Modigliani – Italian painter and sculptor.
Molière – French playwright
Gustave de Molinari – Belgian-born economist associated with French laissez-faire liberal economists.
Silvia Monfort – French comedienne
Édouard Monnais – French journalist, theater director, playwright and librettist
Yves Montand – film actor
Jim Morrison – American singer and songwriter with The Doors, author, and poet
René Mouchotte – Battle of Britain fighter pilot and Free French Air Force commander
Marcel Mouloudji – French singer
Georges Moustaki – French singer-songwriter
Joachim Murat – French Napoleonic general and Marshal of France.
Alfred de Musset – French poet, novelist, dramatist; love affair with George Sand
Félix Nadar – a French photographer, caricaturist, journalist, novelist and balloonist
Étienne de Nansouty – General of Division, commander of the Guard cavalry during the Napoleonic Wars.
Francine Navarro – crown princess of Montenegro, wife of prince Nikola II. Petrović-Njegoš
Auguste Nélaton – Personal physician to Napoleon III
Gérard de Nerval – French poet
Michel Ney – Marshal of France, Prince of the Moskowa, who fought in the French Revolutionary Wars and the Napoleonic Wars
Alwin Nikolais – American choreographer
Anna de Noailles – French poetess
Charles Nodier – French writer
Victor Noir – journalist killed by Pierre Napoleon Bonaparte
Cyprian Norwid – Polish poet
Boghos Nubar – Armenian statesman and diplomat
Krikor Odian – Armenian diplomat and statesman
Pascale Ogier – French actress
Virginia Oldoini, Countess of Castiglione – famous Italian noblewoman and socialite
Max Ophüls – German film director
Philippe Antoine d'Ornano – French soldier and political figure who rose to the rank of Marshal of France
Louis-Guillaume Otto – French diplomat
Gholam Ali Oveissi – Iranian military commander and statesman
Andranik Ozanian – Armenian military commander and statesman
Émile Henry Fauré Le Page – French small-arms manufacturer
Jean Le Page – arquebusier et fourbisseur du Roi et de l'Empereur
Antoine Parmentier – French agronomist known for enunciating the dietary value of potatoes
Alexandre Ferdinand Parseval-Deschenes – French admiral
François-Auguste Parseval-Grandmaison – French poet, uncle of the above
Christine Pascal – French actress
Adelina Patti – Spanish-born opera singer
Robert Herbert, 12th Earl of Pembroke – English aristocrat
Charles Percier – French Neo-classical architect
Georges Perec – French author
Casimir Pierre Périer – French statesman
Michel Petrucciani – French Jazz pianist
Édith Piaf – French singer
Georges Picquart, French general, involved in the Dreyfus affair
Christian Pineau – French statesman
Roland Piquepaille – French technology writer
Camille Pissarro – French Impressionist painter
Ignace Pleyel – pianist, composer, and piano builder
Eugène Pottier – French revolutionary socialist and poet, composed "The Internationale"
Elvira Popescu – Romanian actress
Francis Poulenc – French composer
Antoine-Augustin Préault – French sculptor
Marcel Proust – French novelist, essayist and critic
Pierre-Paul Prud'hon – French painter
Yvonne Marie Elise Toussaint de Quiévrecourt
Mademoiselle Rachel – French actress
Pierre-Joseph Redouté – Belgian botanic illustrator
Henri de Régnier – French poet
Grace Renzi – American painter
Norbert Rillieux – American engineer, inventor
Étienne-Gaspard Robert – Belgian magician who performed under the stage name of Robertson
Jacob Roblès – Famous grave for the medallion Silence
Georges Rodenbach – Belgian poet
Jean Rollin – French director and novelist
Jules Romains – French writer
James Mayer de Rothschild
Salomon James de Rothschild – son of James Mayer de Rothschild
Raymond Roussel – writer
Alphonse Royer – French poet and dramatist
Dr.Sadegh Sharafkandi Kurdish politician & Former Leader
Gholam-Hossein Sa'edi – Iranian socialist novelist and playwright
Countess Consuelo de Saint Exupéry – Salvadoran writer, wife of Antoine de Saint-Exupéry
Étienne Geoffroy Saint-Hilaire – French naturalist
Claude Henri de Rouvroy, comte de Saint-Simon – French sociologist who founded the "Saint-Simonian" movement
Henri Salvador – French singer
Yuliya Samoylova – Russian aristocrat
Jean-Baptiste Say – French economist
Eugène Scribe – French librettist and playwright
Raymond Adolphe Séré de Rivières – French general and military engineer
Georges-Pierre Seurat – French painter and father of neo-impressionism
Shahan Shahnour – Armenian writer and novelist
Emmanuel-Joseph Sieyès – French clergyman, philosopher and statesman
Simone Signoret – Academy-award winning French actress.
Sidney Smith – British admiral
Paul Signac – French painter
Albert Soboul – French historian
Joseph Spiess – French inventor of the rigid airship
Eugène Spuller – French politician, Minister of Foreign Affairs and Minister of Education
Serge Alexandre Stavisky – French financier
Gertrude Stein – American author
Elisabeta Alexandrovna Stroganova – Francophile Russian aristocrat
Louis Gabriel Suchet – French military commander and Marshal of France
Feliks Sypniewski – Polish painter and Restoration of Poland advocate
Eugenia Tadolini – Italian opera singer
François-Joseph Talma – French actor
Pierre Alexandre Tardieu – French engraver
Gerda Taro – German war photographer and the great love of Robert Capa
J. R. D. Tata – Indian aviation pioneer and former head of Tata Group; Bharat Ratna and Legion of Honour
Pavel Tchelitchew – Russian artist and painter
Tapa Tchermoeff – First Prime Minister of the Mountainous Republic of the Northern Caucasus
Thomas Tellefsen – Norwegian pianist and composer
Ruben Ter-Minasian – Armenian politician and a revolutionary, member of Armenian Revolutionary Federation ARF Tashnag
Adolphe Thiers – French historian and statesman
Maurice Thorez – French Communist politician
Isaac Titsingh – Dutch surgeon, scholar, VOC trader, ambassador to Qing China and Tokugawa Japan
Alice B. Toklas – American author, partner of Gertrude Stein
Lise Tréhot – French art model notable for Pierre Auguste-Renroir's early Salon period
Marie Trintignant – French actress
Maurice Tourneur – French film director
Rafael Trujillo – former dictator of the Dominican Republic
Paul Vaillant-Couturier – French political journalist
Pierre-Henri de Valenciennes – French painter
Jean Valjean – Fictional French protagonist of Victor Hugo's Les Misérables
Jules Vallès – French writer
Bernard Verlhac (Tignous) – French cartoonist killed in the Charlie Hebdo shooting
Louis Verneuil – French playwright
Claude Victor-Perrin – French military commander and Marshal of France
Louis Visconti – French architect of the Louvre and Napoleon's tomb at Les Invalides
Dominique Vivant, Baron de Denon – French artist, writer, diplomat and archaeologist.
Louis Vivin – French naive painter.
Émile Waldteufel – French composer
Countess Marie Walewska – Napoleon's mistress
Sir Richard Wallace – English art collector and philanthropist
Herbert Ward – English sculptor and explorer
Eduard Wiiralt – Estonian artist
Oscar Wilde – Irish novelist, poet and playwright.
Jeanette Wohl – French literary editor, longtime friend of Ludwig Börne
Richard Wright – American author, wrote Native Son
Achille Zavatta – French comedian
Félix Ziem – French painter
Northern Cemetery – Rennes
☆Meuse-Argonne American Cemetery – Romagne-sous-Montfaucon
☆☆Utah Beach American Cemetery – Sainte-Marie-du-Mont
☆Oise-Aisne American Cemetery – Seringes-et-Nesles
☆☆Lorraine American Cemetery – St. Avold
Basilica of St. Denis – St. Denis
Clovis I (465–511)
Childebert I (496–558)
Arégonde (c.515–c.573)
Fredegonde (Wife of Chilperic I of Neustria) (?–597)
Dagobert I (603–639)
Clovis II (635–657)
Charles Martel (686–741)
Pippin the Younger (714–768) and his wife Bertrada of Laon (726–783)
Carloman I King of the Franks (c.751–771)
Charles the Bald (823–877) and his wife, Ermentrude of Orléans (823–869)
Carloman (866–884)
Robert II the Pious (972–1031) and Constance of Arles (c. 986–1032)
Henry I (1008–1060)
Louis VI (1081–1137)
Louis VII (1120–1180) and Constance of Castile (1141–1160)
Philip II Augustus (1180–1223)
Louis IX (1214–1270)
Charles I of Naples (1226–1285), king of the Two Sicilies
Philip III the Bold (1245–1285)
Philip IV the Fair (1268–1314) and his mother Isabella of Aragon (1247–1271)
Leo V of Armenia (1342–1393)
Louis XII of France (1462–1515)
Francis I (1494–1547)
Henry II (1519–1559) and Catherine de' Medici (1519–1589)
Francis II (1544–1560)
Charles IX (1550–1574)
Henry III (1551–1589), also King of Poland
Henry IV (1553–1610)
Louis XIII (1601–1643)
Louis XIV (1638–1715)
Louis XV (1710–1774),
Louis XVI (1754–1793) and Marie Antoinette (1755–1793)
Louis XVII (1785–1795)
Louis XVIII (1755–1824)
Blanche of France (daughter of Philip IV)
Nicolas Henri, Duke of Orléans (1607–1611), son of Henry IV
Gaston, Duke of Orléans (1608–1660), son of Henry IV
Marie de Bourbon, Duchess of Montpensier (1605–1627), wife of Gaston
Marguerite of Lorraine (1615–1672), Duchess of Orléans and second wife of Gaston
Anne Marie Louise d'Orléans (1627–1693), la Grande Mademoiselle
Marguerite Louise d'Orléans (1645–1721), Grand Duchess of Tuscany
Jean Gaston d'Orléans (1650–1652), Duke of Valois
Marie Anne d'Orléans (1652–1656), Mademoiselle de Chartres
Henrietta Maria of France (1609–1669), wife of Charles I of Scotland and England
Philippe I, Duke of Orléans (1640–1701), brother of Louis XIV
Princess Henrietta of England (1644–1670), first wife of Philippe
Elisabeth Charlotte of the Palatinate (1652–1722), second wife of Philippe
Maria Theresa of Spain (1638–1683), consort of Louis XIV
Louis of France (1661–1711), le Grand Dauphin
Maria Anna Victoria of Bavaria (1660–1690), Dauphin of France, wife of Louis
Princess Anne Élisabeth of France (1662), daughter of Louis XIV
Princess Marie Anne of France (1664), daughter of Louis XIV
Marie Thérèse of France (1667–1672), daughter of Louis XIV
Philippe Charles, Duke of Anjou (1668–1671), Duke of Anjou, son of Louis XIV
Louis François of France (1672), Duke of Anjou, son of Louis XIV
Philippe II, Duke of Orléans (1674–1723), Regent of France
Louis of France (1682–1712), Duke of Burgundy
Marie Adélaïde of Savoy (1685–1712), Duchess of Burgundy
Louis of France (1704–1705), Duke of Brittany
Louis of France (1707–1712), Duke of Brittany
Charles of France (1686–1714), Duke of Berry
Marie Louise Élisabeth d'Orléans (1695–1719), Duchess of Berry
Na (not baptized) d'Alençon (1711)
Charles d'Alençon(1713) Duke of Alençon
Marie Louise Élisabeth d'Alençon (1714)
Marie Leszczyńska (1703–1768), consort of Louis XV
Henri de La Tour d'Auvergne, Vicomte de Turenne (1611–1675), Maréchal General de France.
Anne of Brittany, Duchess of Brittany (1477–1514)
Louise Élisabeth of France (1727–1759), Duchess of Parma
Henriette of France (1727–1752), daughter of Louis XV and twin of the above
Louise of France (1728–1733), daughter of Louis XV
Louis of France (1729–1765), Dauphin of France
Infanta Maria Teresa Rafaela of Spain (1726–1746), first wife of above
Maria Josepha of Saxony (1731–1767), second wife of Louis
Philippe of France (1730–1733), Duke of Anjou
Princess Marie Adélaïde of France (1732–1800), daughter of Louis XV
Princess Victoire of France (1733–1799), daughter of Louis XV
Princess Sophie of France (1734–1782), daughter of Louis XV
Princess Louise of France (1737–1787), daughter of Louis XV,
Louis Joseph, Dauphin of France (1781–1789), first son of Louis XVI and Marie Antoinette
Princess Sophie Hélène Béatrice of France (1786–1787), second daughter of Louis XVI and Marie Antoinette
☆☆Brittany American Cemetery – St. James
☆Suresnes American Cemetery – Suresnes
☆St. Mihiel American Cemetery – Thiaucourt
🇩🇪 Germany
Süfriedhof – Leipzig
Albrecht Alt, theologian
Fritz Baedeker, publisher
Julius Blüthner, piano maker, entrepreneur
Max Bürger, medical doctor
Franz Delitzsch, theologian and Hebraist
Fred Delmare, actor
Paul Flechsig, neuroanatomist, psychiatrist and neuropathologist
Christian Fürchtegott Gellert, poet
Samuel Heinicke, originator in Germany of systematic education for the deaf
Johannes Hertel, Indologist
Arthur Hoffmann, politician and resistance fighter
Sigfrid Karg-Elert, composer
Alfred Kästner, politician and resistance fighter
Oskar Kellner, agricultural scientist, chemist, animal psychologist
Rudolf Kittel, theologist and editor of the Biblia Hebraica
Hugo Licht, architect of numerous buildings in Leipzig
Julius Lips, ethnologist
Hans Meyer, geographer and first man on Mount Kilimanjaro
Herrmann Julius Meyer, publisher
Erwin Payr, surgeon
Max Robitzsch, meteorological scientist and arctic researcher
Renate and Roger Rössing, photographers
Carl Seffner, sculptor
Georg Schumann, politician and resistance fighter
Karl Sudhoff, historian on medicine
Georg Thieme, publisher and founder of Thieme Medical Publishers
Stanislaw Trabalski, politician
Werner Tübke, painter
Marinus van der Lubbe, Dutch council communist
Wilhelm Wundt,medical doctor, psychologist, physiologist, philosopher
Erich Zeigner, politician
Nordfriedhof – Munich
Peter Paul Althaus, poet of Schwabing
Herb Andress, actor
Annette von Aretin, first female announcer of Bayerischer Rundfunk
August Arnold, film producer and director
Karl Arnold, caricaturist in the journal Simplicissimus
Philip Arp, actor, cabaret performer, author and theatre director
Gert Bastian, brigadier-general, symbolic figure of the peace movement
Fritz Benscher, actor and quiz master
Otto Bezold, politician
Franziska Bilek, caricaturist and artist
Louis Braun, professor and historical painter
Beppo Brem, folk actor
Georg Britting, writer
Christine Buchegger, actress
Franz von Defregger, artist
Hans Dölle, legal academic
Sammy Drechsel, sports reporter and cabaret performer, and his wife Irene Koss, actress and the first television announcer in Germany
Constanze Engelbrecht, actress
Oskar Eversbusch, professor of ophthalmology
Theodore Feucht, painter
Josef Flossmann, sculptor
Leonhard Frank, writer
Hermann Frieb, resistance fighter against the Nazi regime
Marie Amelie von Godin, writer, supporter of women's rights and Albanologist
Günter Freiherr von Gravenreuth, lawyer
Klaus Havenstein, cabaret performer and actor
Johannes Heesters, actor and singer
Trude Hesterberg (Schönherr), cabaret performer
Heinrich Hoffmann, Hitler's official photographer, with his daughter Henriette von Schirach
Kurt Horwitz, actor, director at the Munich Kammerspiele, director of the Bayerisches Staatsschauspiel
Peter Igelhoff, musician, composer of pop music and jazz
Günther Kaufmann, actor
Eduard von Keyserling, writer (grave 25-4-1)
Kathi Kobus, landlady of the Alter Simpl
Wolfgang Koeppen, writer
Oskar Körner, killed during the Munich Putsch, Second Chairman of the NSDAP
Otto Kurth, actor and director
Inge Latz, composer and musical healer
Hermann Lenz, writer
Ernst Mach, physicist and philosopher
Ferdinand Marian, actor (grave now removed)
Georg Marischka, actor and director
Anton Neuhäusler, Bavarian dialect poet
Peter Pasetti, actor
Ludwig Petuel senior and junior, industrialists
Toni Pfülf, SPD politician
Bally Prell, performance artist
Sebastian Osterrieder, sculptor, Krippenwastl
Theodor von der Pfordten, killed during the Munich Putsch (in family grave)
Hans Pössenbacher, actor
Mady Rahl, actress (grave 178-U-66)
Anton Riemerschmid, founder of the first German business school for girls
Barbara Rudnik, actress
Wilhelm von Rümann, sculptor, formerly in the Alten Vereins-Urnenhalle (urn now secured)
Arnulf Schröder, actor
Carl-Heinz Schroth, actor
Oswald Spengler, political philosopher
Heinz-Günter Stamm, actor, radio and theatre director
Fedor Stepun, philosopher and sociologist
Karlheinz Summerer, Roman Catholic chaplain for the Munich Olympics, 1972
Siegbert Tarrasch, chess player, theoretician and writer
Kurt Weinzierl, actor, cabaret performer and director
Frederic Vester, biochemist, environmental expert and writer
Albert Weisgerber, painter
Annemarie Wendl, actress
Otto Wernicke, actor (grave now removed)
Josef Wittmann, church painter
Karoline Wittmann, painter
Paul Wittmann, sculptor
Eduard Zimmermann, journalist and television presenter
🇻🇦 Holy See
Description for this block. Use this space for describing your block. Any text will do. Description for this block. You can use this space for describing your block. Description for this block. Use this space for describing your block. Any text will do. Description for this block. You can use this space for describing your block.
🇭🇺 Hungary
Kerepesi Cemetery – Budapest
Endre Ady (poet)
Ignác Alpár (architect)
József Antall (Prime Minister, historian)
János Arany (poet)
Mihály Babits (poet)
Béla Balázs (writer, film aesthete)
Miklós Barabás (painter)
Jenő Barcsay (painter)
István Bethlen (Prime Minister)
Lujza Blaha (actress, "the nightingale of the nation")
Ottó Bláthy (electrical engineer)
Tivadar Csontváry Kosztka (painter)
Gergely Czuczor (linguist, poet)
Béni Egressy (composer)
Loránd Eötvös (physicist)
Ferenc Erkel (composer)
János Fadrusz (sculptor)
György Faludy (writer, poet, translator)
Ferenc Fejtő (journalist, political scientist)
Károly Ferenczy (painter, along with Béni Ferenczy and Noémi Ferenczy, his brother and sister)
János Garay (poet)
Artúr Görgey (general)
Alajos Hauszmann (architect)
Jenő Heltai (writer)
George de Hevesy (Nobel Prize winner chemist)
Gyula Horn (Prime Minister)
Miklós Izsó (sculptor)
Mari Jászai (actress)
Mór Jókai (writer, 1904)
Attila József (poet)
János Kádár (Socialist leader)
Pál Kadosa (composer)
Kálmán Kandó (inventor, engineer)
Mihály Károlyi (President)
Karl-Maria Kertbeny (writer, translator)
Károly Kisfaludy (poet, dramatist, painter)
Dezső Kosztolányi (poet, writer)
Gyula Krúdy (writer)
Ödön Lechner (architect)
Lipót Fejér (mathematician)
Károly Lotz (painter)
Georg Lukács (philosopher)
Viktor Madarász (painter)
Ferenc Mádl (President, jurist)
Ignác Martinovics (Franciscan, leader of the Hungarian Jacobin movement)
Ferenc Medgyessy (sculptor)
László Mednyánszky (painter)
Kálmán Mikszáth (writer)
Zsigmond Móricz (writer)
Mihály Munkácsy (painter)
Karl Polanyi (economist)
Tivadar Puskás (engineer, inventor)
Miklós Radnóti (poet)
Frigyes Riesz (mathematician)
Ignaz Semmelweis (doctor, "Saviour of Mothers")
Imre Steindl (architect)
Alajos Stróbl (sculptor)
Antal Szerb (writer)
Leó Szilárd (physicist)
Mihály Táncsics (writer, politician)
Ármin Vámbéry (linguist)
Mihály Vörösmarty (poet) – his tomb is one of the oldest extant tombs: he was interred in 1855
Leó Weiner (composer)
Sándor Wekerle (Prime Minister three times)
Miklós Ybl (architect)
György Zala (sculptor)
Mihály Zichy (painter, graphic artist)
🇮🇹 Italy
Certosa Bologna Monumental Cemetery – Bologna
Cimitero dell'Osservanza – Faenza
English Cemetery – Florence
Cimitero di Staglieno – Genoa
While the list of notables buried here is not like other cemeteries the monuments throughout are on matched. Significant sculptors with work here include Leonardo Bistolfi, Augusto Rivalta, Giulio Monteverde, and Edoardo Alfieri.
Nino Bixio
Fabrizio De André
Constance Lloyd
Giuseppe Mazzini.
Ferruccio Parri
Monumental Cemetery of Lecco – Lecco
La Cigna Cemetery – Livorno
Monumental Cemetery of Messina – Messina
Milan Monumental Cemetery – Milan
San Cataldo Cemetery – Modena
Historical Cemeteries of Poggioreale – Naples
☆☆Sicily-Rome American Cemetery – Nettuno
Suburban & Jewish Cemeteries of Reggio Emilia – Reggio Emilia
Catacombe di Roma – Rome
Protestant Cemetery – Rome
Arthur Aitken (1861–1924), British military commander
Walther Amelung (1865–1927), German classical archaeologist
Hendrik Christian Andersen (1872–1940), sculptor, friend of Henry James
R. M. Ballantyne (1825–1894), Scottish novelist.
John Bell (1763–1820), Scottish surgeon and anatomist
Dario Bellezza (1944–1996), Italian poet, author and playwright
Karl Julius Beloch (1854–1929), German classical and economic historian
Martin Boyd (1893–1972), Australian novelist and autobiographer
Pietro Boyesen (1819–1882), Danish photographer
Karl Briullov (1799–1852), Russian painter
Giorgio Bulgari (1890–1966), Italian businessman, grandson of Sotirios Bulgari, the founder of Bulgari
Asmus Jacob Carstens (1754-1798), Danish-German painter
Jesse Benedict Carter (1872–1917), American Classical scholar
Zakhar Chernyshev (1796–1862), Russian participant in the Decembrist revolt
Enrico Coleman (1846–1911), artist and orchid-lover
Gregory Corso (1930–2001), American beat generation poet
Richard Henry Dana, Jr. (1815–1882), American author of Two Years Before the Mast
Frances Minto Elliot (1820–1898), English writer
Robert K. Evans (1852–1926), United States Army Brigadier General
Robert Finch (1783–1830), English antiquary and connoisseur of the arts
Arnoldo Foà (1916–2014), Italian actor
Karl Philipp Fohr (1795–1818), German painter
Carlo Emilio Gadda (1893–1973), Italian novelist
John Gibson (1790–1866), Welsh sculptor, student of Canova
August von Goethe (1789–1830), son of Johann Wolfgang von Goethe; his monument features a medallion by Bertel Thorvaldsen
Antonio Gramsci (1891–1937), Italian philosopher, leader of the Italian Communist Party
Richard Saltonstall Greenough (1819–1904), American sculptor
Augustus William Hare (1792–1834), English author
William Stanley Haseltine (1835–1900), American painter and draftsman
William H. Herriman (1829–1918), American art collector
Ursula Hirschmann (1913–1991), German anti-fascist activist and an advocate of European federalism
Wilhelm von Humboldt (1794–1803), son of the German diplomat and linguist Wilhelm von Humboldt
Alexander Ivanov (1806–1858), Russian painter
Vyacheslav Ivanov (1866–1949), Russian poet, philosopher, and classical scholar
Chauncey Ives (1810–1894), American sculptor
Gualtiero Jacopetti (1919–2011), Italian director of documentary films
John Keats (1795–1821), English poet
August Kestner (1777–1853), German diplomat and art collector
Adolf Klügmann (1837–1880), German classical archaeologist and numismatist
Antonio Labriola (1843–1904), Italian Marxist theoretician
Belinda Lee (1935–1961), British actress
Hans von Marées (1837–1887), German painter
George Perkins Marsh (1801–1882), American Minister to Italy 1861–1882, author of "Man and Nature"
Malwida von Meysenbug (1816–1903), German author
Hugh Andrew Johnstone Munro (1819–1885), British classical scholar
E. Herbert Norman (1909–57), Canadian diplomat and historian.
Thomas Jefferson Page (1808–1899), commander of United States Navy expeditions exploring the Río de la Plata
Bruno Pontecorvo (1913–1993), Italian nuclear physicist
Edmund Purdom (1924–2009), British actor
G. Frederick Reinhardt (1911–1971), U.S. Ambassador to Italy 1961–1968, Administrator of this Cemetery 1961–1968
Heinrich Reinhold (1788–1825), German painter, draughtsman, engraver. His tombstone features a medallion by Bertel Thorvaldsen
Sarah Parker Remond (1826–1894), American abolitionist
Amelia Rosselli (1930–1996), Italian poet
Renato Salvatori (1933–1988), Italian actor
Gottfried Semper (1803–1879), German architect
Joseph Severn (1793–1879), English painter, consul in Rome, and friend of John Keats, beside whom he is buried
Percy Bysshe Shelley (1792–1822), English poet
Franklin Simmons (1839–1913), American sculptor and painter
William Wetmore Story (1819–1895), American sculptor, buried beside his wife, Emelyn Story, under his own Angel of Grief.
Pavel Svedomsky (1849–1904), Russian painter
John Addington Symonds (1840–1893), English poet and critic
Manfredo Tafuri (1935–1994), Italian architectural historian
Lady Temple (died 1809), wife of Sir Grenville Temple, 9th Baronet
Edward John Trelawny (1792–1881), English author, friend of Percy Bysshe Shelley, beside whose ashes he is buried
Elihu Vedder (1836–1923), American painter, sculptor, graphic artist
Shefqet Vërlaci (1877–1946), Prime Minister of Albania
Wilhelm Friedrich Waiblinger (1804–1830), German poet and biographer of Friedrich Hölderlin
Juan Rodolfo Wilcock (1919–1978), Argentine writer, poet, critic and translator
Friedrich Adolf Freiherr von Willisen (1798–1864), Prussian General and Ambassador to the Holy See
Constance Fenimore Woolson (1840–1894), American novelist and short story writer, friend of Henry James
Helen Zelezny-Scholz (1882–1974), Czech-born sculptor and architectural sculptor
Verano Monumental Cemetery – Rome
☆☆Florence American Cemetery – Tavarnuzze
Monumentale Cemetery in Trento – Trento
The Monumental Cemetery of Turin – Turin
San Michele Cemetery – Venice