In Europe you may find that public transportation will be your most valuable asset for travel. Europe relies on public transportation for mobility more than we do in the US. You'll especially want to use public transportation while staying in major cities so you'll not have need for a rental car. Larger metropolitan cities, like London, Paris and Berlin, have major commuter traffic in morning and late afternoon hours like in the USA, so avoid using a car ,especially at these times. Remember, European cities are old and have morphed into a pattern of small streets long before the creation of the automobile. Driving in these cities can be confusing, congested and dangerous when you do not know the layout. Finding a place to park can be difficult and costly so don't turn your trip into frustration when you can move about easily on their transit systems.
The public transportation systems are excellent and you'll find them highly efficient, easy to use and will take you almost anywhere within a large radius of their cities. You will even find good transit services when traveling outside the city to main attractions. Even in what maybe consider smaller cities, you will find light rail, bus and boat transportation available.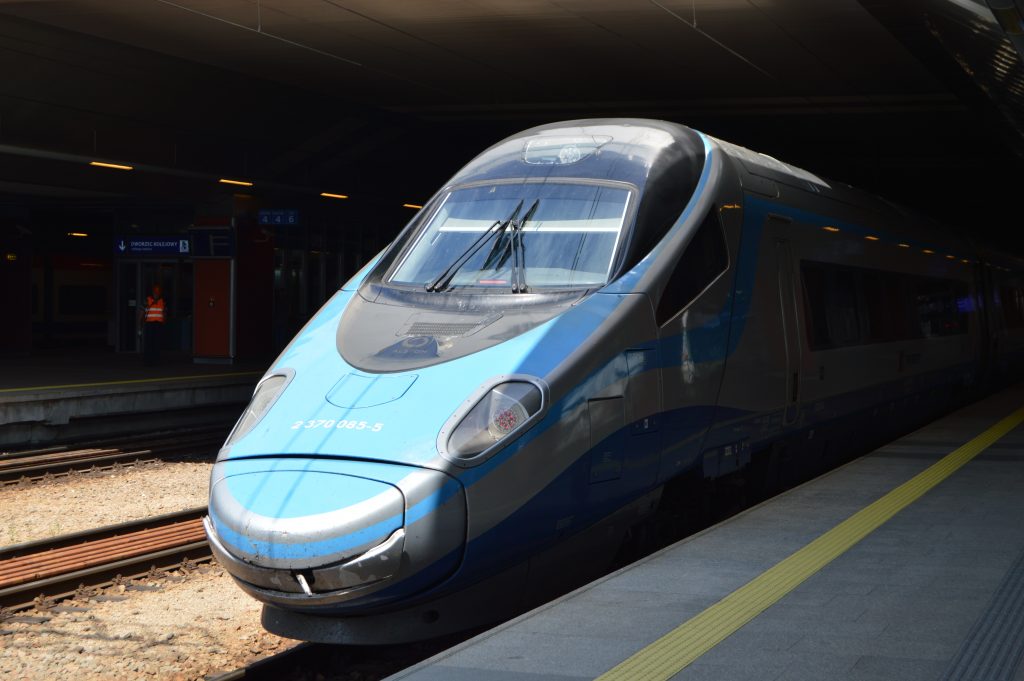 Suburban Trains
These trains operate out of many of the same main stations that the inter-city trains use. They make stops at many neighborhood stations throughout the cities and suburbs. Transit passes may not be valid on some farther locations.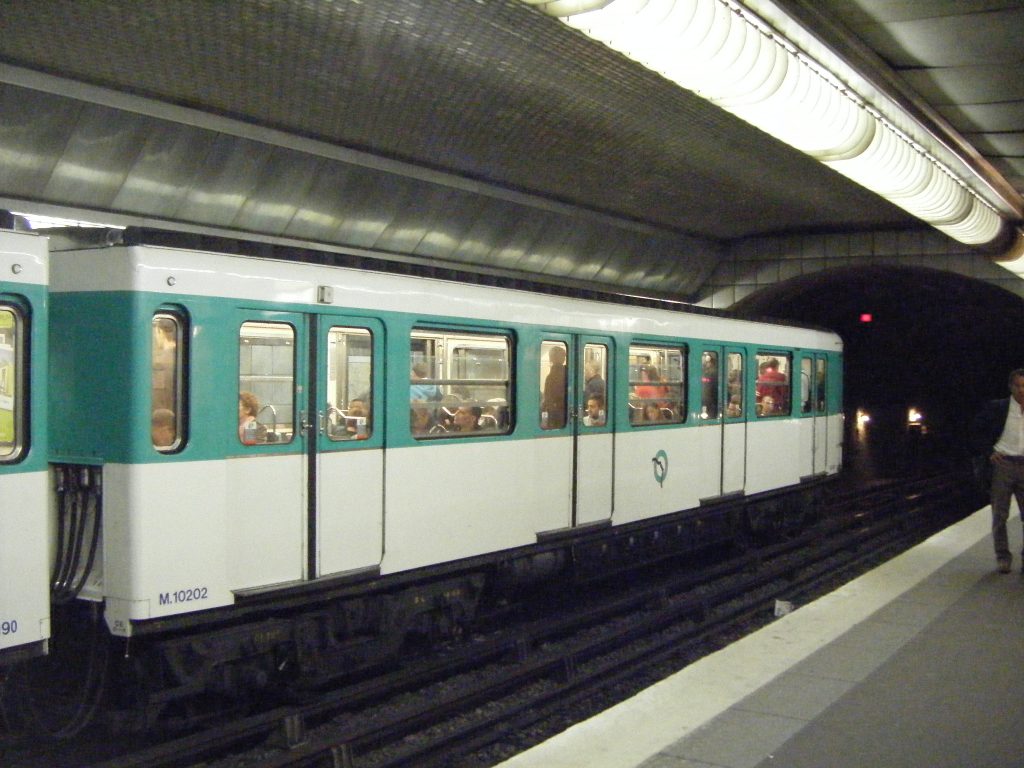 Metro / U Bahn
What we call subways are more commonly called Metro's throughout Europe. They typically travel underground and are usually only used in the largest cities. While they are highly efficient there is no scenery to see as a visitor. However, several can emerge from underground and run for a distance on an elevated track.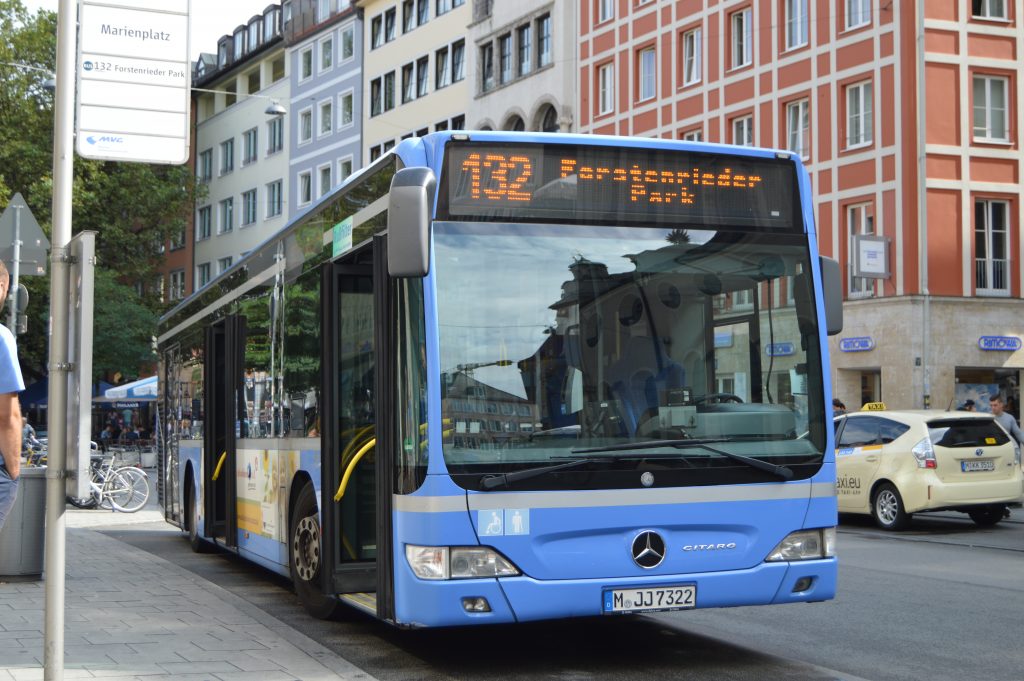 City & Trolley Buses
Most cities trains and trams are quite extensive but, do not provide expanded coverage like buses. Routes run regularly and most stops have electronic signs indicating when the next bus and numbered route will arrive. Some buses are for express service to airports. Many cities also run buses on city night routes only.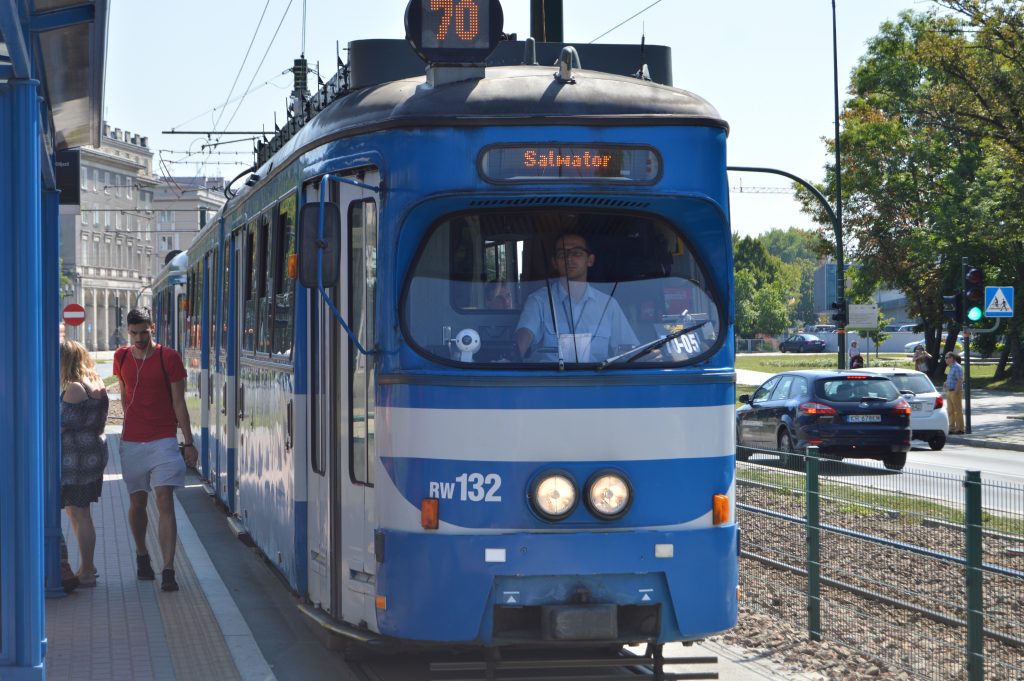 Trams & Light Rail
The vehicles run on their own tracks, usually in the middle of a street and do not share them with regular trains. Sometimes they can also be called light rail systems. They are a great way to get around a city and see its neighborhoods. Many cities use trams for their city transportation, and these are always covered by transit passes.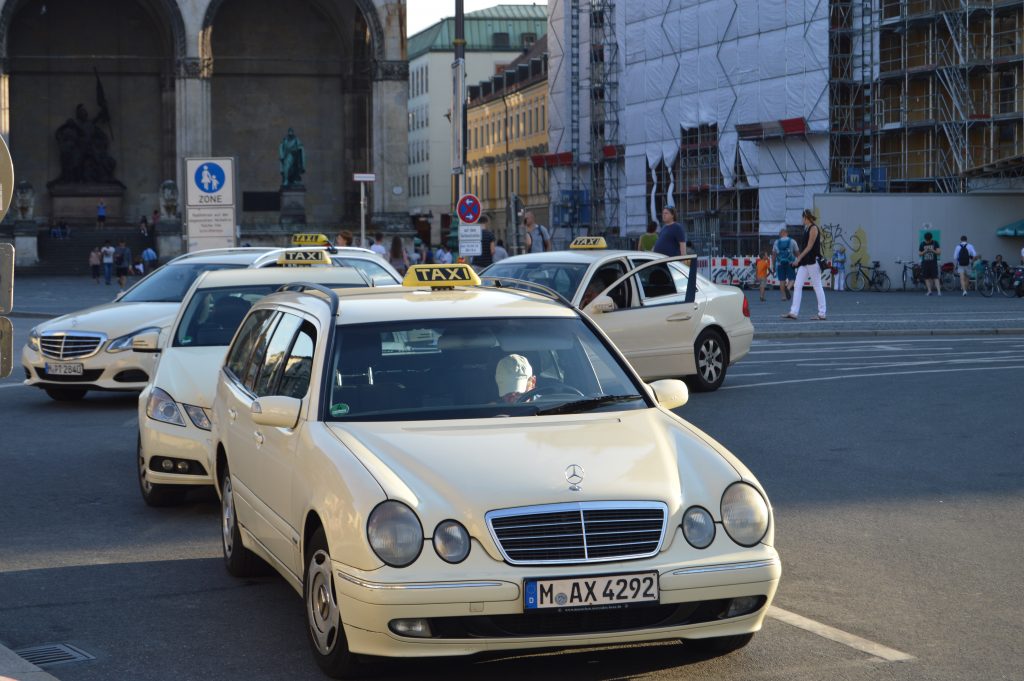 Taxis / Ride Share
Whether it is a taxi, ride share service or renting a car to drive yourself is always a transportation option. Rental cars are accessible everywhere and the Uber services are just as popular as in the States.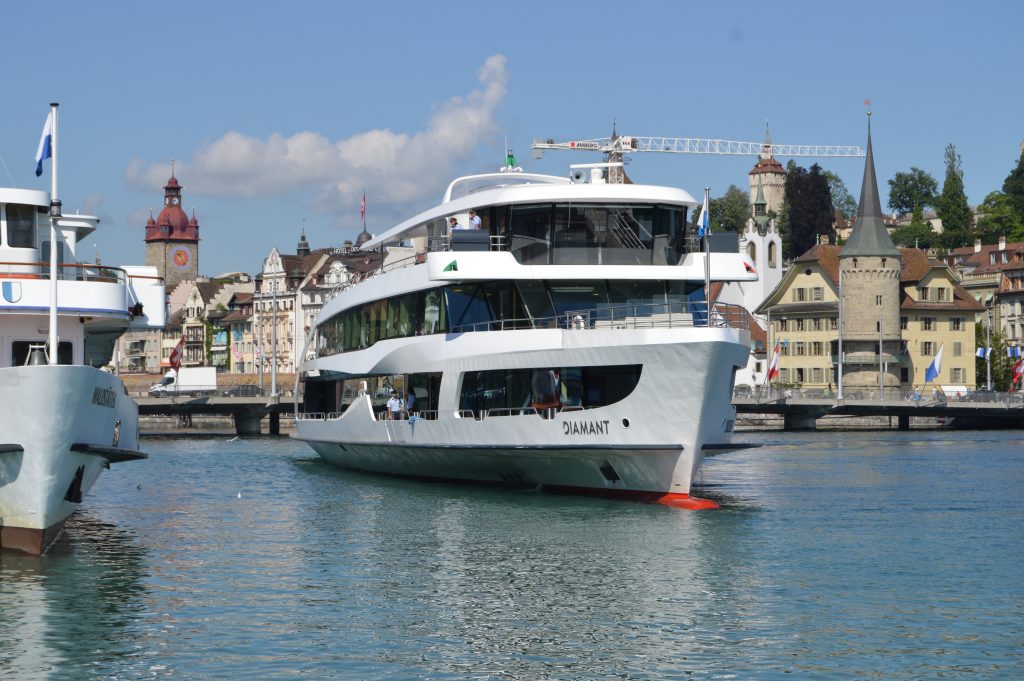 Boats / Ferries
Some European cities are located on rivers or other bodies of water where boat transportation will be your practical choice. Some cities with rivers and canals have tours and evening dinner cruises. There are many choices when traveling from some countries to another by even using overnight ferries.
Types of Public Transportation…
While all cities below have major train stations with services to other European cities, the rail category designates suburban and light rail lines with service within the metro area only. Subway lines in some cities become elevated rail lines in certain areas.
Transit passes are available for purchase in several different forms. These can be purchased online or at airports and stations when you arrive into a city. Other than a permanent travel pass you will need to validate your pass prior to its first use. When inserting your pass into a validation machine it will stamp the date and time. Once you do that you will have 24 hours to use up your first day. So if you validate it at 8:00pm a day use will expire at 8:00pm the next day not at 12:00 midnight.
Single Trip Pass – This allows you to use a from of transit once, usually good for two hours and transfers.
Multiple Trip Pass – can be purchased for multiple trips on any transit vehicle. Each time you use the card you will need to have it stamped and validated and may be good for up to two hours.
Hourly Pass – These may be purchased for unlimited travel for 1, 3 or more hours.
Day Pass – typically good for unlimited travel on any transit vehicles for an entire 24 hours from the initial validation.
Multiple Day Pass – 2, 3 or 5 day passes are good for unlimited travel on any transit vehicle for each 24 hour day starting from the validation time. Weekly, monthly & yearly passes are available but, are only practical for local residents.
Permanent Pass – These will only be of a value if you frequently visit a city. They are permanent cards you load money onto and swipe as you enter a station or vehicle money is withdrawn off the card for the cost of the trip. You can scan these cards at kiosks, read your balance and deposit more money onto them with a credit card or debit card.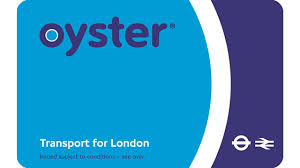 Combination Travel and Visitor Passes…
Some cities have visitor and tourists passes that provide a combination of free or discounted services with your transportation pass, eliminating the need to buy additional tickets while saving you money. These passes can have free or discounted entry to museums, attractions and discounts on various local products or services. In some cities these are the only passes offered to tourist, other than a one day, monthly or annual transportation pass available to regular commuters. However, if you plan to spend several days in one city, these passes can save you money depending on how much you plan to use the transportation and how many attractions you'll see. Passes below are available for purchase on line at web sites or transit desks or kiosks in airports and train stations, local tourist offices and tobacco shops after you arrive in your city of destination. If you want a combination visitor and transportation pass please check links below under the appropriate city or go to our ➾ Tourism Cards & City Passes page to view available travel and visitor passes.
If you find that one of these visitor or tourists cards do not fit your needs or save you money, you may always purchase various tickets for transportation only as described above.
Many of the major metropolitan cities offer multiple forms of transportation. If the subway doesn't get you close to your destination a bus, tram or train may. When you want to get form one point to another, subways are fast and efficient but, you won't see much of the city. If you have the time find a bus route that travels through the main parts of the city. With a pass you can ride them to the end of their route and turn around and return back from where you started. You will capture more of the city's sights and the ambience of its neighborhoods.
Most city passes listed below give you the freedom to use any of these forms of transportation. Listed below are links to the transit authorities that run transit systems throughout many of the cities and areas in European countries. We list passes that combined transit and visitor access to transportation, attractions and discounts. If you do not want a combination pass, go to the transit authority web site and click on tickets where you will find tickets for just transportation. If no bundled passes are available, just click on tickets, next to the appropriate authority to view or purchase transit tickets. You can always easily purchase tickets or passes once you arrive at your destination.
Forms of transportation available in major tourism cities and links to information, maps, tickets, passes and services.
Other European City Systems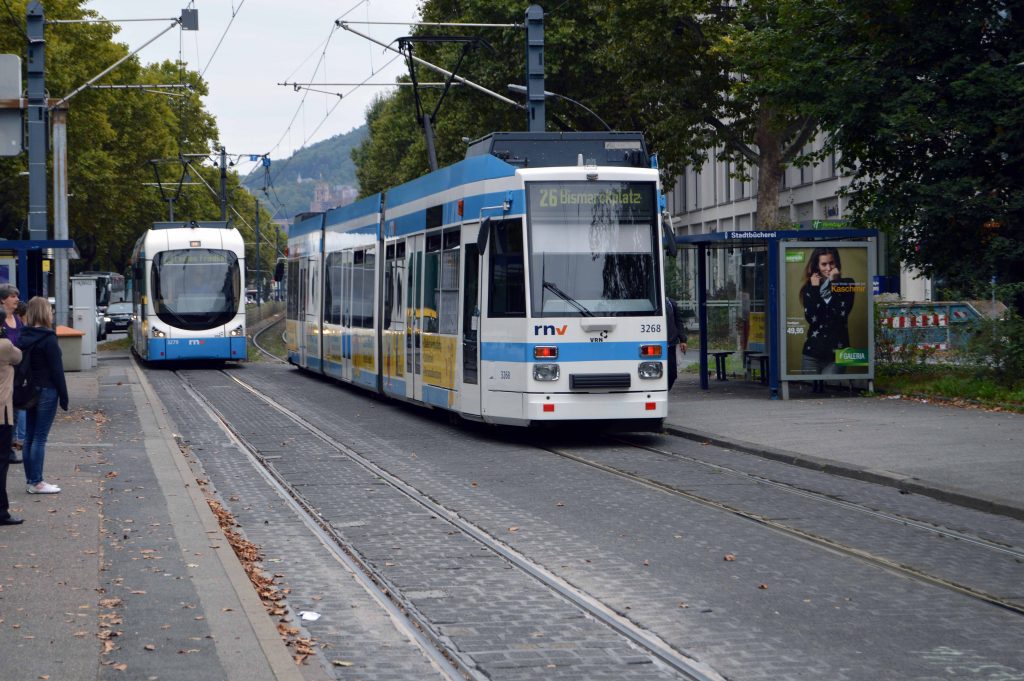 Some cities have separate transit authorities or companies that operate the rail and bus services.
While many regions, cities and smaller towns provide bus services these cities provide transit systems that include rail, metro, tram or boat services.
FRANCE
Angers – irigo
Aubagne – Lignes del'agglo
Avignon – Orizo
Besançon – Le TRAM
Bordeaux – TBM
Brest – bibus
Caen – Twisto
Clermont-Ferrand – T2c
Dijon – Divia
Grenoble – Tag
Le Harve – Lia
Le Mans – Setram
Lille – ilevia
Lyon – TCL
Montpellier – Tam
Mulhouse – Soléa
Nancy – STAN
Nantes – TAN
Orléans – TAO
Reims – Citura
Rennes – STAR
Rouen – Réseau-Astuce
Saint-Étienne – STAS
Strasbourg – CTS
Toulouse – Tisséo
Tours – filbleu
Valenciennes – Transvilles
GERMANY
Augsburg – Mobilität
Bielefeld – moBiel
Bochum – Bogestra
Bonn – SWB
Brandenburg – VBBR
Braunschweig – BSVG
Bremen – BSAG
Chemnitz – CVAG
Cottbus – Cottbusverkehr
Darmstadt – Dadina RMV
Dortmund – DSW21
Duisburg – DVG
Düsseldorf – Rheinbahn
Erfurt – EVAG
Essen – Ruhrbahn
Frankfurt Oder – SVF
Freiburg – VAG
Geisenkirchen – Bogestra
Gera – GVB
Göritz – GVB
Gotha – Straßenbahn Gotha
Halberstadt – HVG
Halle – HAVAG
Hannover – GVH
Heidelberg – RNV
Heilbronn – HNV
Jena – Jenaer Nahverkehr
Karlsruhe –VBK, KVV
Kassel – KVG
Krefeld – SWK, VRR
Ludwigshafen – VRN, RNV
Magdenburg – MVB
Mainz – Mainzer-Mobiltät, RMV, RNN
Mannheim – VRN, RNV
Mülheim – Ruhrbahn
Naumburg – Naumburg Strsßenbahn
Nordhausen – Nordhausen Verkehrbetriebe
Nuremberg – VGN
Plauen – PSB
Potsdam – SWP
Rostock – RSAG, Verkehrsverbun Warnow
Saarbrücken – Saarbahn, SaarVV
Schöneiche-Rüdersdorf – SRS
Schwerin – NVS
Stutgart – VVS
Ulm – SWU, DING
Woltersdorf – SRS
Wuppertal
Würzburg – WVV, VVM
Zwickau – VMS, SVZ

HOLY SEE
Vatican City – See Rome, Italy
ITALY
Bergamo –TEB
Bologna – under construction
Brescia – Brescia Mobilitá
Cagliari – Arst
Catania – Circumetnea
Genoa – AMT
Messina – ATM
Padova – Busitalia
Palermo – AMAT
Pisa – under construction
Sassari – Arst
Trieste – Trieste Trasporti
Turin – GTT
POLAND
Bydgoszcz – MZK
Częstochowa – MPK
Elbląg – ZKM
Gorzów – MZK
Grudziądz – MZK Grudziądz
Katowice – ZTM
Łodz – MPK Łodz
Olszty – MPK Olszty
Poznań – MPK Poznań
Sczzecin – ZD
Toruń – MZK Toruń
Wrocław – MPK Wrocław
ROMANIA
Arad – CTP Arad
Brăila – Braicar
Cluj-Napoca – CTP Cluj-Napoca
Craiova – RAT Craiova
Galaţi – Transurb
Iaşi – CTP Iaşi
Oradea – OTL
Poleişti – TCE
Timişoara – STPT
RUSSIA
Kaliningrad
Kazan – KMetro
Nizhniy Novgorod – Metronn
Perm – GotransPerm
Samara – toSamara
Smolensk – Muttp
Volgograd – GotransVolga
SPAIN
Alicante – TRAM
Bilbao – euskotren
Cádiz – under construction
Donostia / San Sebastián – euskotren
Granada – Metropolitano de Granada
Jaén – under construction
Málaga – Metro Málaga
Murcia – Tranvía de Murcia
Palma – SFM
Parla – Tranvía de Parla
Sevilla – Metro de Sevilla, TUSSAM
Sóller Heritage – Ferrocarril de Sóller
Tenerife – Metro Tenerife
València – Metro Valencia
Vitoria-Gasteiz – euskotren Vitoria
Zaragosa – Tranvía Zaragosa
TURKEY
Adana – BEL
Ankara – EGO
Antalya – Antalya Ulaşim
Bursa – Burulaş
Eskişehir – EsTRAM
Gaziantep –
Izmir – Izmirmetro
Izmit – UlaşimPark
Kayseri – ULAŞIM
Konya – ATUS
Samsun – Samulaş
UNITED KINGDOM
England
Birmingham – West Midlands Metro
Blackpool – Blackpool Transport
Liverpool – Merseytravel, Merseyrail
Newcastle – Nexus
Nottingham – NET
Sheffield – Supertram