One thing you will discover about Europe, how easy it is to get from one destination to another using multiple forms of transportation. Unlike Americans, who are accustom too getting into their cars and driving everywhere, that's just not the case in Europe. Not everyone in Europe drives cars so they rely heavily on other forms of transportation. To travel around more efficiently and inexpensive, you'll find public transportation a much better solution than in the states. Europe's extensive public transportation infrastructure offers a vast selection of trains, buses, trams and subways, as well as automotive and airline travel, that can get you to anywhere you want to go.
First things first, you'll need to determine your transportation to go to Europe. These days going by plane is the most practical way to travel to Europe from the US, as it has the most benefits.
Less time to get there.
Lower cost.
You'll be able to depart from a major airport near you.
You can arrive at an airport at your end destination or very close to it. This is also true for departing from Europe back to the US.
If you can obsoletely not fly, you can be possibly take an ocean liner which will take 6 days to get there. These days only ➾ Cunard is the offering a transatlantic crossing from New York to Southampton, UK several times a year. However, some cruise lines that operate in the Caribbean during the winter months operate in Europe during the summer. That means they make a transatlantic crossing twice a year with reduced rates. To monitor these low cost fares and when they become available, go to ➾ Cruisewatch.com
The high probability that you arrive into one of Europe's big airports will mean you need transportation fro the airport to your hotel or whatever destination. To read about arriving into European airports from the U.S. go to our ➾ Arriving in Europe page.
Getting Around in Europe…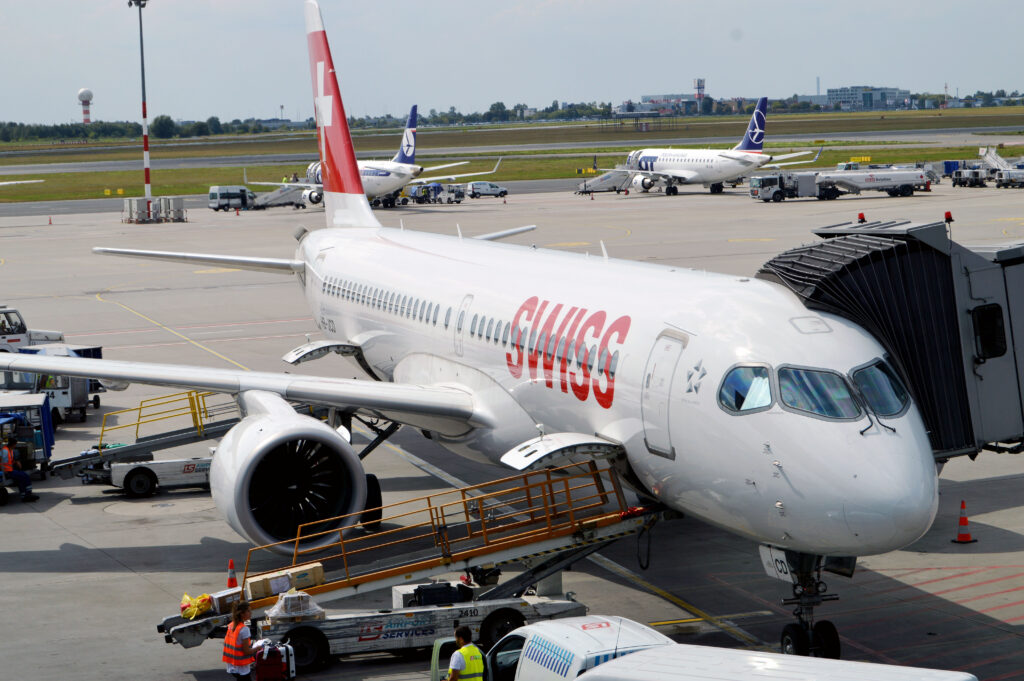 Airlines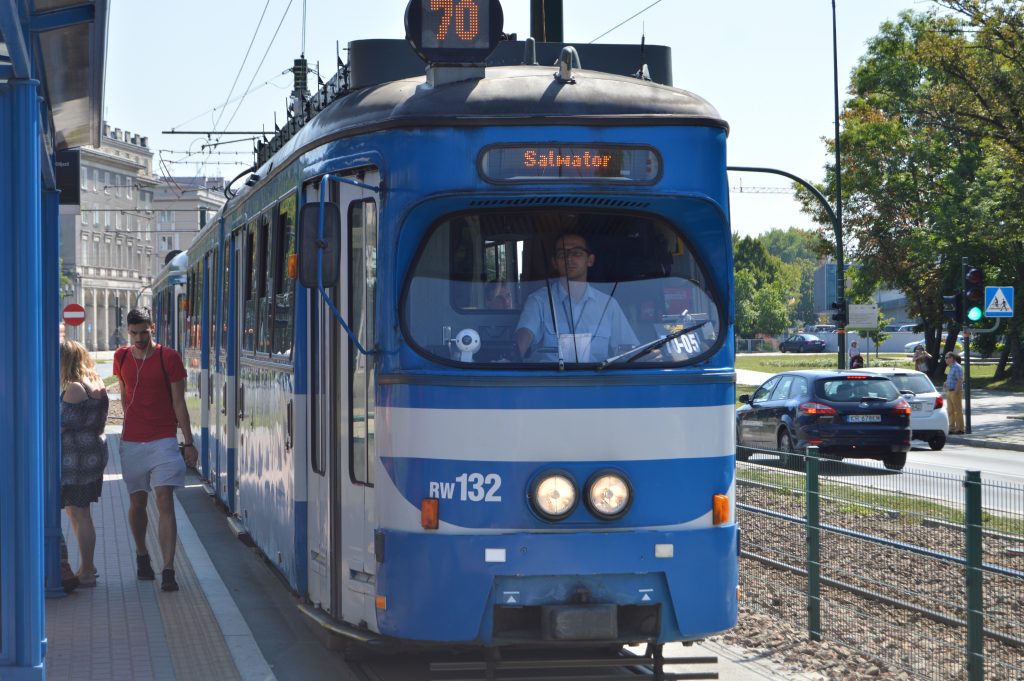 Public Transit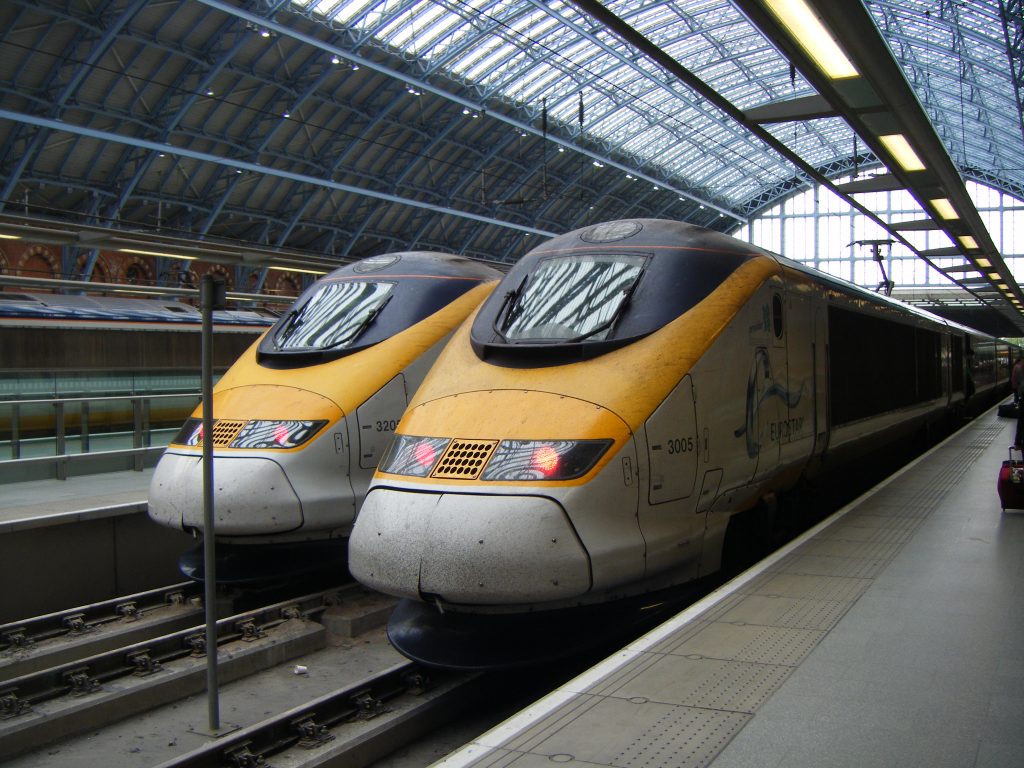 Trains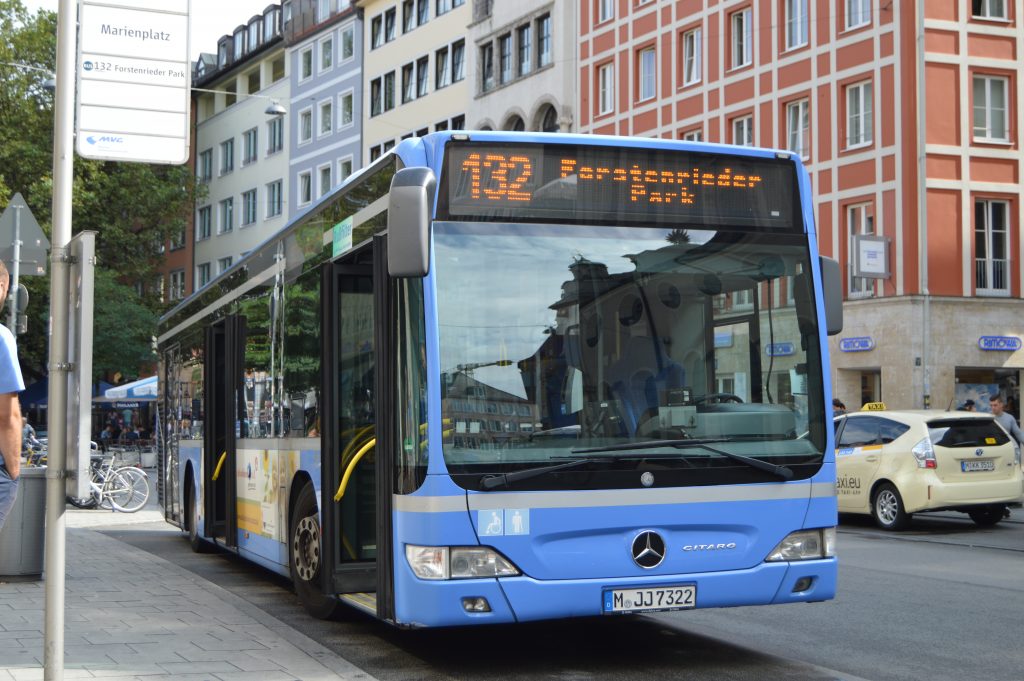 Buses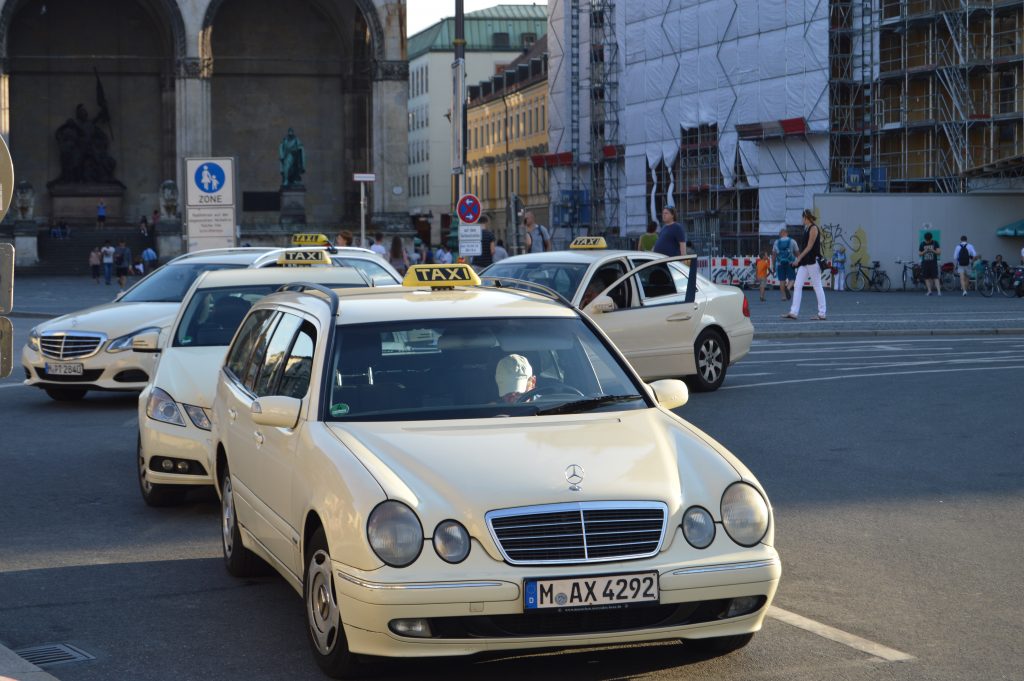 Autos / Taxi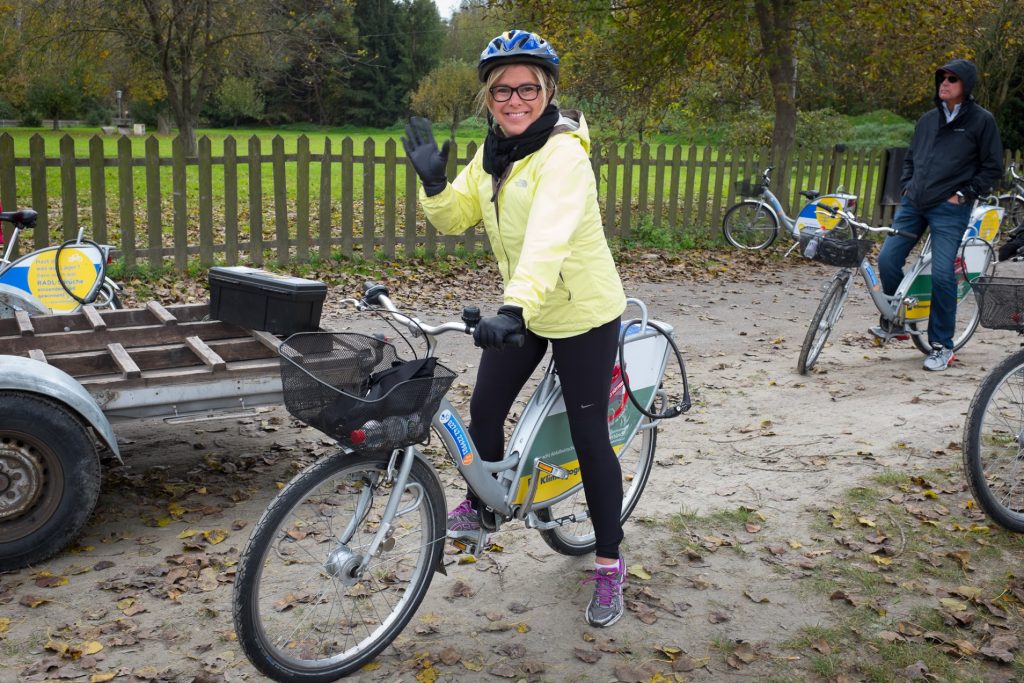 Bicycles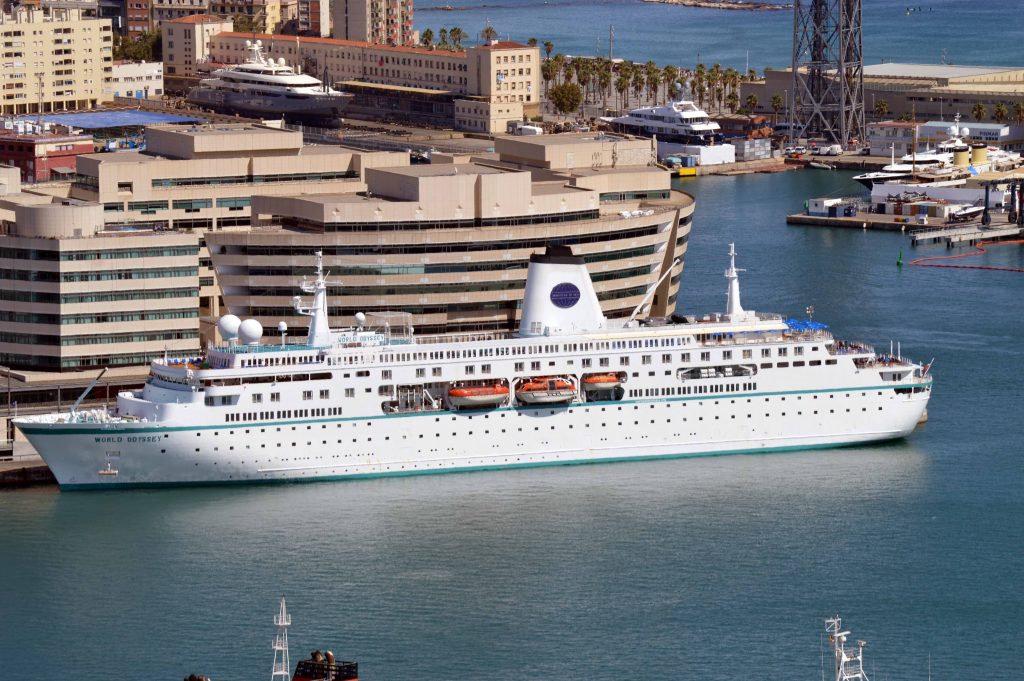 Boats / Ferries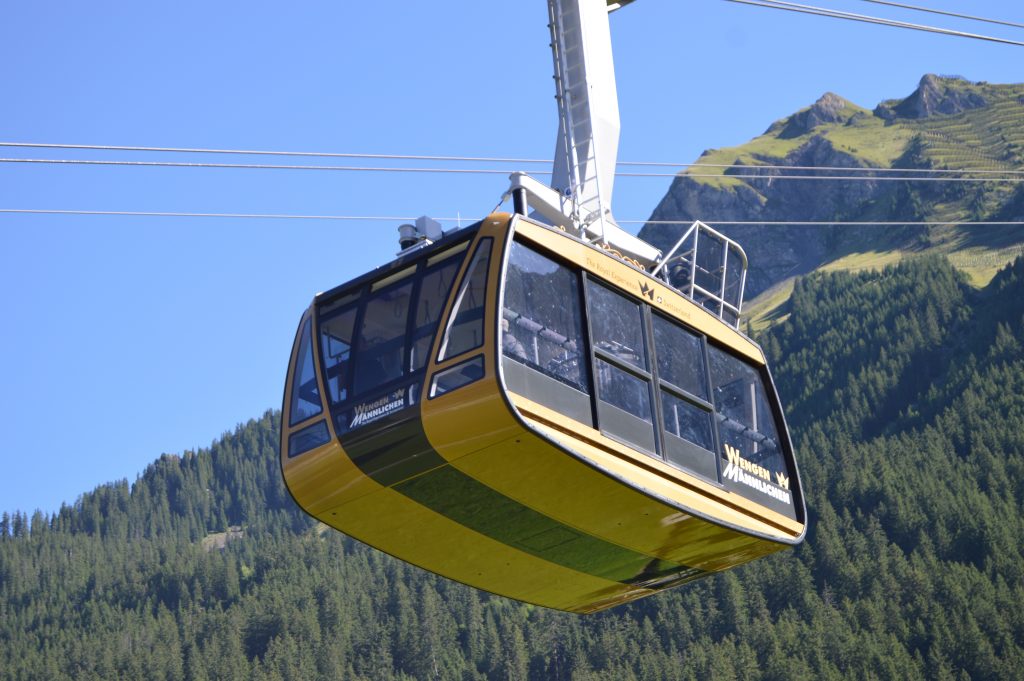 Alternate Transit
Here's where things get fun because once arrive in Europe there will be many good choices when it comes to transportation. Depending on your itinerary and where you plan to visit, you will find some forms of transportation to be more effective and efficient than others.
So what mode of transportation makes the most sense?
It all depends on the variables like:
Where is your departure location?

Staying in certain countries and cities can provide you with higher access to transportation than others. Large cities airports, that serve as a hub for an airline, means more flight choices to more destinations. Some countries have a vast rail networks with punctual service. Many major cities have efficient public transportation systems, others have an excellent grid of highway that make driving a car in rural areas a good option.

How what is the distance between destinations?

The shorter the distance the better your train or driving options become. Remember to add 2 hours to flight times for security and travel time to and from an airport. If you have a 2 1/2 hour flight time, that's 4 1/2 hours minimum needed. If there is customs at boarder, up to 5 1/2 hours total.
Transportation Used Most by Americans in Europe
Source: U.S. Department of Commerce: International Trade Commission, Air Travelers (SIAT) Survey Data on U.S. Residents Visiting Overseas Countries.
59.2 % – Air Travel Between Non-US Cities
35 % – Auto, Private or Company
33.4 % – City/Subway/Bus/Tram
22.3 % – Taxicab/Limousine
20.3 % – Bus Between Cities
20.1 % – Railroad Between Cities
18.1 % – Ride-sharing Service
12.& 5 – Rented Auto
3.4 % – Ferry/River Taxi, Short Scenic Cruise
2.3 % – Cruise Ship/Riverboat 1+ night
2.0 % – Rented Bicycle/Motorcycle/Mophead
0.2 % – Motor Home/Camper


Let's look at the pros and cons of each.
Pros
-This usually the fastest travel option if the travel time exceeds more than 4 hours with using other travel options, providing it is a non-stop flight. Flights with stops and planes changes will only add to your travel time making other travel options better.
– Low-cost airlines are now prevalent for travel to most major European countries.
– You can rest while traveling.
– You may be able to use frequent traveler points for a free ticket.
Pros
– Services are excellent and frequent, especially in western Europe.
– Rail cards can give you flexibility and are inexpensive if traveling by train frequently.
– Almost all stations are located in the city centers saving travel time.
– Stations have public transit options for travel, metro, trams, buses, etc.
– You'll be able to rest comfortably while viewing the countryside and scenery.
– No time wasted on security screening.
– Night trains available on many routes eliminating a night's hotel room charge.
Pros
– Services are excellent and frequent, especially in western Europe.
– Rail cards can give you flexibility and are inexpensive if traveling by train frequently.
– Almost all stations are located in the city centers saving travel time.
– Stations have public transit options for travel, metro, trams, buses, etc.
– You'll be able to rest comfortably while viewing the countryside and scenery.
– No time wasted on security screening.
– Night trains available on many routes eliminating a night's hotel room charge.
Cons
– Service and schedules can be limited to selected airports and they may be only serviced by local carriers and a higher rates.
Some airports are located far from city centers adding time to travel into and out of the city.
– Low-cost carriers can charge extra fees for services, baggage, ticketing, etc. .
– You must allow extra time checking in and security screening, typically 1 1/2 hours before departure.
Weather and mechanical problems can delay or cancel flights.

Cons
-More time consumed on longer distance routes.
– You will need to store your own luggage on and off the train.
– Some trains may not have refreshments or services available.
– Remote locations away from major metro areas may only have scheduled service several times a day complicating travel with several connections.
– Some areas may not have train service at all, bus service may be a viable alternative.
Cons
– Driving in major metro areas can be hectic, especially in the old city centers.
– Fatigue from driving.
Will usually take more time than other transportation.
– Gas prices are very high in Europe and tolls will add to the overall cost.
– Bad weather conditions can lead to slower traffic and hazardous driving conditions.
Traffic congestion in larger cities.
Read below the best options for:
Traveling within the Cities…
Unless you absolutely have to, we suggest not driving a car. Public transportation will be more efficient and less costly. Cities are centuries old with narrow and hard to navigate streets. Street numbering systems for address's are different and anyone can get easily confused. Traffic can also be very congested and parking is hard to find and costly. The hotel you're staying at will also most likely charge you for parking, per night. If they do not provide parking, you are on your own to find parking in the streets or a parking garage, which may be blocks away from your hotel.
City or regional transportation passes can be purchased for the duration of your stay whether it be 2 , 3 or 5 days. Passes will be valid for use on different forms of transportation whether it be bus, subway or tram. Some cities have speciality services that are not covered, like a funicular, etc. Depending on how much you plan to move around, a pass can save you money and time.
Day Trips from the Cities…
To make day trips out and back from a city it makes good sense using trains, shuttles, buses, etc. Many tourist areas within a short distance from major cities have designated daily transportation to the tourism sites and back to the city. Some of the city passes include free transportation to these areas outside the city limits. Read the passes carefully before purchasing as you may have to pay a little extra for the areas or zones serviced outside the city limits. Getting to areas that are not high tourist destinations or that are more secluded may not have a good frequency level of service by train or bus. That means availability of arrival and departures of maybe limited to one to three times per day, restricting the time you may want to spend visiting a location. Take the bus or train to a town outside of a major city and rent a car at that location. With a rental car you can arrive and depart without worry about adjusting your schedule to meet a service.
Regional Trains and buses are usually your best options for day trips. You can also book day trip tours that not only give you the transportation to and back for a destination but, may also include a tour guide. However, you will have limited time to spend seeing attraction.
Traveling within a Country…
The train is most likely your best option followed by the bus. Regional or national train and bus lines have excellent routes that can take you to most of the important tourism destinations within a country or a bordering country. Make sure you confirm which passes cover these areas. If you buy a pass for travel in just one country it will not be valid for use in any other country. Once you enter into another country it is invalid, even though you are returning back. When purchasing rail passes make sure you purchase a pass that covers the countries you are traveling in. If you want to spend some days out in the country away from a city renting a car could be more advantageous. If you want the experience of going where you want without worry about scheduled services, then rent a car. Again, try to rent outside of a major city and avoid traffic and congestion.
Traveling Country to Country…
If you are traveling to a bordering country, a high speed train will most likely be your best option. If no efficient train and bus service is available or if your travel time is over 4 hours, we suggest looking at your options to fly using one of on many of European airlines. As in the states, Europe has low cost no frills airlines to chose from when going longer distances. Look at how much time you can save on one service as opposed to the others. Remember, with flying you need time to travel from your hotel to the airport, which is usually located a distance from the city center. Then you need to be there a minimum of 1 hour before departure and more if you need to check bags and go through customs or border control. Flights can also be delayed more easily than trains or buses because of weather. The guideline is the longer the distance the better it will be to use an airline.
Transportation Rankings by Country
Some countries have far superior transportation systems from others. These are the ones where a mode of transportation will serve you best.
Best Rail Systems

SWITZERLAND

NETHERLANDS

FINLAND

GERMANY

SPAIN

AUSTRIA

FRANCE

CZECHIA

ESTONIA

UNITED KINGDOM
Best for Air Travel

NETHERLANDS

FINLAND

SWITZERLAND

DENMARK

SWEDEN

UNITED KINGDOM

GERMANY

BELGIUM

ESTONIA

FRANCE
Best Quality Roads

SWITZERLAND

NETHERLANDS

FRANCE

PORTUGAL

AUSTRIA

SPAIN

GERMANY

DENMARK

CROATIA

SWEDEN
Travel Times…
To figure your traveling time time from one destination to another go to our ➾ Create Your Agenda & Route page for times and mileage between major European cities. You also use mapping programs on the internet or smart devices for specific directions form one address to another.