Traveling to Europe can be a rewarding and memorable experience. Having some basic understanding, prior to your visit, will help you to avoid commons mistakes, thus enhancing your trip. The information below will provide an oversight that will help you to understand Europe and how it is different from the United States.
If you read our post "Why Travel to Europe" we have given you some very good reasons to visit. So now, what does a visit involve and what can it be?
The tourism industry for Europe is a significant part of the European economy as more and more people visit every year. What was once a trip experienced by few, is now something millions can financially enjoy. The cost of long distance overseas flights as well as the reduced time to get there, contributes to people of modest incomes being able to travel to Europe.
The expanding middle class's in China and India have increased the numbers of visitors from those countries adding to the growth. This continued growth has increased demand for the industry to have more accommodations, entertainment, transportation and miscellaneous travel services. This gives the traveler to Europe more choices and value. However, with more people come larger crowds, longer lines and more pre-planning than before. If you do not clearly know what you want to see and do, you may be unable to secure tickets for certain sites and events.
When To Travel To Europe…
Other than depending on your personal schedule the are variable factors like, the price of airlines, hotels, seasonal weather conditions, local events & holiday. Normally the best times are late April to early June or September to mid-October. This can also depend on what region you want to visit. The middle of summer is the best time for Nordic countries, like Iceland, Denmark, Norway, Sweden, or even Scotland. The winter months there can be quite cold while the summer months are warmer and have long days for more activity.
Southern countries in the Mediterranean region can be very hot in the summer and too hot for heat sensitive individuals. Europeans take vacations in July & August and leave the cities with some services and attractions being curtailed.
In recent years Christmas markets throughout central Europe have seen a rise in tourism travel in December. Ski resorts can also see flocks of snow enthusiasts, from late November to early April. Overall, your best months are usually in the Spring and Fall. The crowds will be smaller and all attractions and services will be open.
Visit our Climate & Weather page for more information on average high and low temperatures. precipitation and current weather for major cities, as well as the climate by country.
You need to make good use of the many services offered in order to travel in Europe. Go to the categories below and find information that will you to make the right choices.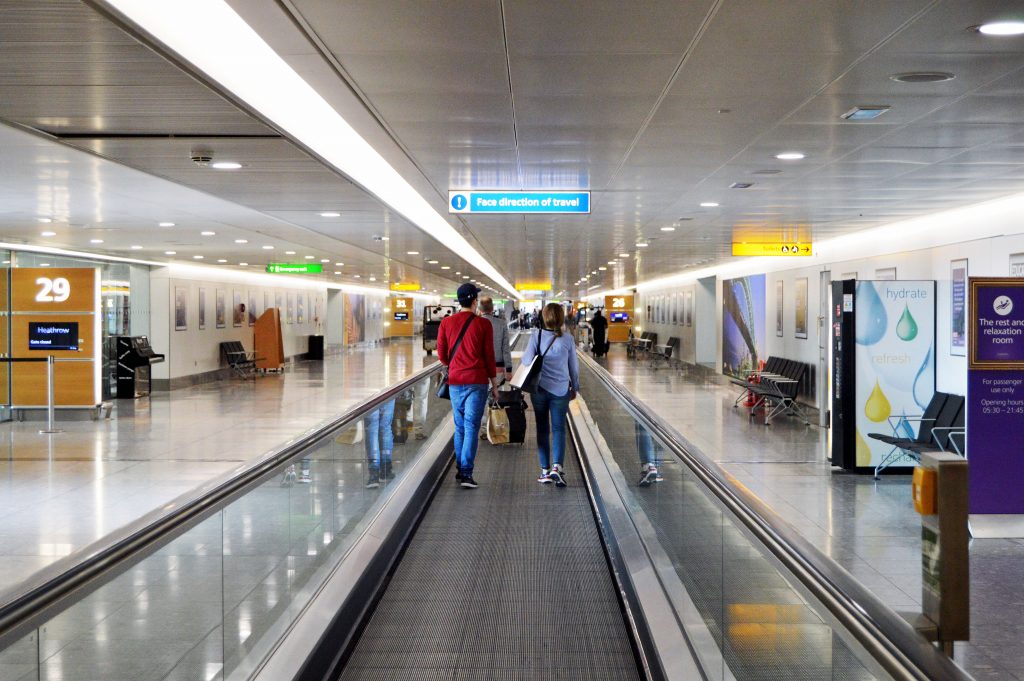 Arriving in Europe
You will most likely arrive in to one of Europe major airports from America. Understanding the arrival process when entering a foreign country and knowing how to negotiate transportation and services will help you to avoid the speed bumps of travel
Transportation
One thing you will discover about Europe, how easy it is to get from one destination to another using multiple forms of transportation.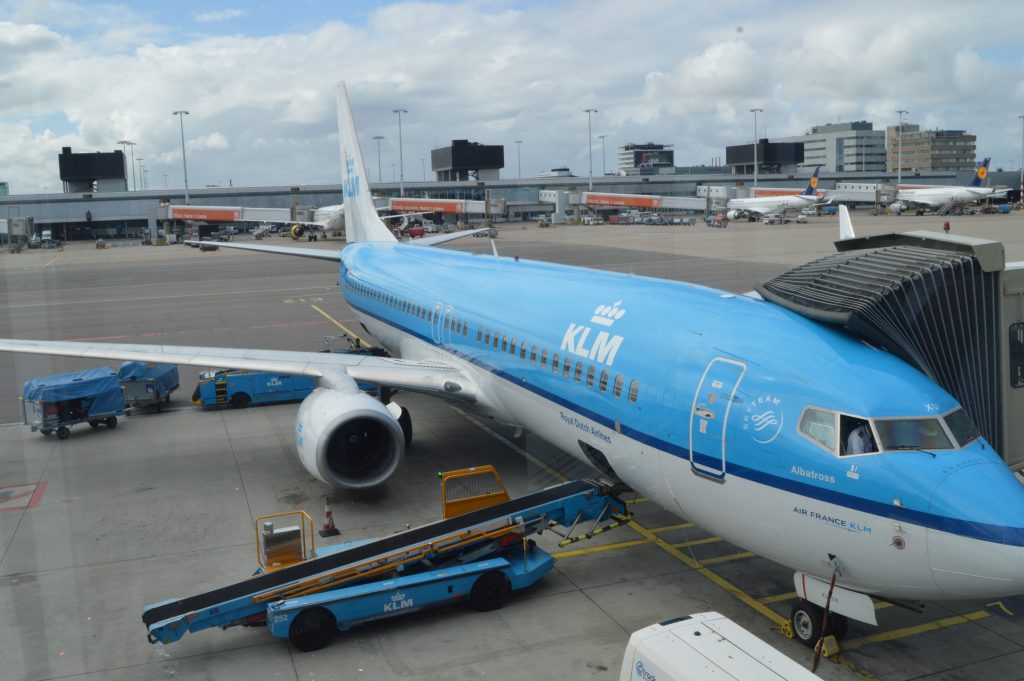 Accommodations & Dining
Europe has been accommodating the traveler longer than anywhere else and has a strong tourism infrastructure. You will find a vast range of accommodations and dining services available.
Available Services
While traveling you will access services on your journey. Access to money, health care and communications services are just a few you may require.
Important Tips for European Travel…
1. Have A Good Travel Plan
Determine What are the Most Important Things You Want to See & Do – What is it that you absolutely do not want to miss? Make sure you put that at the top of your priority list then build a trip around that destination by traveling regionally. « Choose Your Destination
Determine Your Traveling Style – Your life style can determine your traveling style. Are you a family traveling, romantic couple, senior, student. solo or looking for LGTB friendly countries? » Start Your Plan
Set a Budget – Determine how much you're willing to or can spend and work within that amount. Remember to giver yourself a little cushion in your budget for for unexpected expenses. You never know when you'll want to see something you hadn't planned on or find something you want to buy. » Budget Your Money
Set an Agenda – Set a daily agenda for each day with approximate times for travel and visiting sights. » Create Your Agenda
Don't Over Plan Too Much – There are many great things to see and do in Europe but, it's impossible to see them all in one visit. Stay in a more concentrated area around your priority destination. You'll get more out of your trip and it will be less stressful than rushing off to another destination farther away. » Create Your Agenda
Give Yourself Some Free Time – Don't squeeze every minute of the day into a pre-plan agenda. There will be ideas or places that will arise that you had't anticipated and want to do. Give yourself some open time to do those things or just rest. » Create Your Agenda
Book Well in Advance – With more tourists visiting each year bookings fill up earlier and earlier. Book your flights, hotels and venue tickets as early as possible so you're not turned away or pay too much. » Booking On Line
Read Up on Information – Read about the country or area you plan to visit. Understand a little about their history, geography, culture, customs and places of interests. » Travel Advice & Resources
Lear Some Local Words & Phrases in the Language – Try to verbalize the local languages with a few salutations like, Hello, Goodbye, Thank You & Please. The locals will appreciate the small effort. » Language Dictionary
Understand Tipping – Tipping isn't 15-20 % like in the US. However, do tip about 10% for good service.
3. Get Your Documents In Order
Leave an Agenda with Trusted Persons – Leave your daily agenda with a family members or good friends so they can reach you incase of an emergency. Show your airline name, flight #, day & times. Hotel name for each day with address and reservation #. Create Your Agenda
Call Your Financial Institutions – Call you credit card company and bank and inform them of what countries you will be visiting and the travel dates.
Always Have Your Passport With You – Keep it on you at all times in a secure place. Show it to the receptionist every time you check into a hotel. » What You Need
Valid Driver's License – Your drivers license should be a valid in most European countries. However, confirm with your car rental provider for confirmation prior to your visit. » What You Need
Register Your Travel – You can go online to the US State Department web site and file your travel itinerary with them for emergency situations. » Safety
Confirm Where Visas are Required –A US passport will get you entry to most European countries but, other require a VISA. » What You Need
5. Seek Out the Local Side of Europe
Venture Away from Tourists Areas – Get to see more of a country its cities and people by wandering away from the high tourists sights. Go to city neighborhoods and country villages to see what the locals see and do. » Great European Neighborhoods » Old World Europe
Discover Local Restaurants & Cuisine – Find what the local cuisine is known for and give it a try. Eat away from the highly popular tourists sights to where the locals eat. You'll a better representation of the local cuisine at a lower cost. » Dinning in Europe
Shop the Local Markets – Shop at local markets or grocery stores for lunch or snacks rather than eating out every night. It may be less expensive and healthier. » Dinning in Europe
Talk to the Locals – Feel free to converse with locals as many of them are very friendly.
Know Restaurant Times – While you may be able to sit at a sidewalk cafe and have a glass of wine during the afternoon you most likely will not be able to order food. Most restaurants stop serving after lunchtime (2:00 pm) and do not serve again until 7:00 pm or even later, depending on the country and restaurant. » Dinning in Europe
6. Execute Smart Money Practices
Have Local Currency Cash with You – Europe is extremely safe as opposed to America. However, Tourists areas can be a haven for pick pockets and scam artists. Be aware of your surroundings and if strangers approach you for surveys and charitable donations. » Safety
Leave Some Cash, Credit Card & ID at Your Hotel – Most hotel rooms have safes so keep a majority of your cash and a least one extra credit card locked. This way you will have some money and a card for use if you lose your cash, card or purse. » Safety
Buy Travel Insurance – If you're concerned about cancelled flights, etc. you may purchase travel insurance so you can be reimbursed for financial loses. » What You Need
Travel Safe – Europe is extremely safe as opposed to America. However, Tourists areas can be a haven for pick pockets and scam artists. Be aware of your surroundings and if strangers approach you for surveys and charitable donations. » Safety

Travel by Train – In most cases traveling by train is the best way to get around regionally. When in the cities use the cities transit systems. You will only need a car when traveling to some remote areas in the country. » Trains
Rent a Bicycle – European cities are bicycle friendly as many locals rides bikes. They are rentable from one location and you can drop them off at another. Scooters are also becoming very popular in the same way. » Bicycling
Start Your Day Early – Get to most famous and busiest tourist sights before the huge tour groups come through. You won't have to fight through crowds just to see something. If you want to sleep in go to those sights late in the afternoon after the mad crush is gone. » Create Your Agenda
Save Time – Skip the Line – Many sights have long lines at the queues for purchasing tickets, some are completely sold out for the day. Buy tickets ahead of time and pay a little more to skip the line. Some sites will even allow you early entry before the crowds come rushing in. » Booking On Line
8. Know What Things Are Best for You to See & Do
Do Free Walking Tours – Available in almost every major city, they're a great introduction to the city with brief overview of the history, sights and more. Make sure to tip your guide as the tour is free and ask them for recommendations for local food and neighborhoods off the beaten path. « Free Walking Tours
Visit Museums – Europe has some of the worlds greatest museums so a trip there isn't complete without visiting one of a many thousand. » Museum Directory
Go To a Concert or the Theater – Europeans love their arts so you can always find a concert, opera or play to attend. » Performing Arts
Find Free Activities – Yes there are many free things to do everywhere. Europeans like to walk in the evenings so a walk through one of these beautifully old cities is as nice as it gets and for free.
9. Stay Well Connect to the Internet and by the Phone
Stay connect to the internet to communicate back home, purchase tickets or read up on what you're experiencing. Apps on your smart phone can also help for navigation, translating, restaurant reservations, etc. » Electronics » The Internet & Apps
10. Write A Journal or Do a Blog
Writing a travel blog allows you to share your daily travels with family and friends back home. Writing a blog or journal documents your travels forever. Even if it's not a blog write a daily diary to yourself, because ten years from now it will help you to remember things you may have forgotten.
11. Be a Good Safe Traveler
Remember, you are in some else's country, they can do things a little differently than back home. Do not consider their actions or behavior rude but, just a way they traditionally do things. Remember when communicating there may be a loss in the translating from English to another language. Be considerate of their mannerism's and be friendly even when things do not seem to go properly.