The Slovene lands were part of the Austro-Hungarian Empire until the latter's dissolution at the end of World War I. In 1918, the Slovenes joined the Serbs and Croats in forming a new multinational state, which was named Yugoslavia in 1929. After World War II, Slovenia became a republic of the renewed Yugoslavia, which though communist, distanced itself from Moscow's rule. Dissatisfied with the exercise of power by the majority Serbs, the Slovenes succeeded in establishing their independence in 1991 after a short 10-day war. Historical ties to Western Europe, a strong economy, and a stable democracy have assisted in Slovenia's transformation to a modern state. Slovenia acceded to both NATO and the EU in the spring of 2004; it joined the euro zone and the Schengen zone in 2007.
Slovenia Tourism Information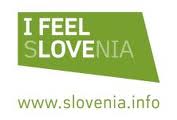 The Best of Slovenia
Here is a break down of some of the most interesting and visited places. Cities or areas listed will always have more than just one thing see and do. With the popular cities or areas we list some of the best known, which should go on everyone's, must see list when they visit.
Central Slovenia
Cities:
Others Sights & Attractions:
Coast & Karst
Cities:
Others Sights & Attractions:
Easter Slovenia
Cities:
Others Sights & Attractions:
Julian Alps
Cities:
Others Sights & Attractions: Lake Bled
Pohorje-Savinjska
Cities:
Others Sights & Attractions:
Southeastern Slovenia
Cities:
Others Sights & Attractions:
Bled Bled Castle
Lake Bled
Vintgar Gorge
Bophinjsko Jezero Vogel Ski Center
Celji
Divaca Škocjan Caves
Julian Alps
Kobarid Kobarid Muaeum
Kojak Waterfalls
Koper
Kranjska Gora Lake Jasna
Vrsic
Ljuljana Castle
Old Town
Preseren Square
Logarska Dolina
Maribor
Piran Tartini Square
Town Walls
Postojna Postojna Cave
Predjama Castle
Ptuj
Soča
Tomlin Tomlin Gorge
Triglav National Park
🇸🇮 Slovenia Country Information…