Poland's history as a state began near the middle of the 10th century. By the mid-16th century, the Polish-Lithuanian Commonwealth ruled a vast tract of land in Central and Eastern Europe. During the 18th century, internal disorders weakened the nation, and in a series of agreements between 1772 and 1795, Russia, Prussia, and Austria partitioned Poland among themselves. Poland regained its independence in 1918 only to be overrun by Germany and the Soviet Union in World War II. It became a Soviet satellite state following the war, but its government was comparatively tolerant and progressive. Labor turmoil in 1980 led to the formation of the independent trade union "Solidarity" that over time became a political force with over 10 million members. Free elections in 1989 and 1990 won Solidarity control of the parliament and the presidency, bringing the communist era to a close. A "shock therapy" program during the early 1990s enabled the country to transform its economy into one of the most robust in Central Europe. Poland joined NATO in 1999 and the EU in 2004. With its transformation to a democratic, market-oriented country largely completed and with large investments in defense, energy, and other infrastructure, Poland is an increasingly active member of Euro-Atlantic organizations.
Poland Tourism Information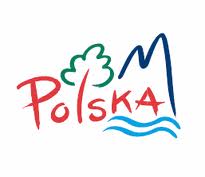 The Best of Poland
Here is a break down of some of the most interesting and visited places. Cities or areas listed will always have more than just one thing see and do. With the popular cities or areas we list some of the best known, which should go on everyone's, must see list when they visit.
greater Poland
Poznań (Old Market Square)
Gdansk
Museum of the Second World War,
European Solidarity Centre
Crane & National Martime Museum
Długi Targ or Long Market
Basilica of the St. Mary of the Assumption
Kraków
Oskar Schindler's Enamel Factory
Lesser Poland
Auschwitz-Birkenau State Museum
Lower Silesian
Wrocław (Cathedral of St. John the Baptist, Wrocław Markt Square)
Podlaskie
Białystok ( Branicki Palace)
Bialowieza Forest National Park
Pomeranian
Słowiński Sand Dunes Park
Silesian
Częstochowa ( The Black Madonna at Jasna Góra Monastery
Warsaw
The Royal Castle in Warsaw
Palace of Culture and Science
POLIN Museum of the History of Polish Jews
Łódź
Cities:
Towns:
Villages:
Others Sights & Attractions:
Masovian
Warsaw – For more detailed information go to our ➾ Warsaw web page.
Cities:
Towns:
Villages:
Others Sights & Attractions:
Greater Poland
Cities:
Towns:
Villages:
Others Sights & Attractions:
LuBusz
Cities:

Gorzów Wielkopolski
Zielona Góra

Towns:
Villages:
Others Sights & Attractions:
Lesser Poland
Kraków – For more detailed information go to our Kraków web page.
Cities:
Bochinia, Niepołomice Oświęcim, Tarnów, Wieliczka
Towns: Zakopane
Villages:
Others Sights & Attractions: Auschwitz-Birkenau Memorial Park, Ojców National Park, Wieliczka Salt Mine
Lublin
Cities:
Towns:
Villages:
Others Sights & Attractions:
SubCarpathian
Cities:
Towns:
Villages:
Others Sights & Attractions:
Świętokrzyskie,
Cities:
Towns:
Villages:
Others Sights & Attractions:
Podlaksie
Cities:
Towns:
Villages:
Others Sights & Attractions:
Warmian-Masurian
Cities:
Towns:
Villages:
Others Sights & Attractions:
Kuyavian-Pomerania
Cities:
Towns:
Villages:
Others Sights & Attractions:
Pomerania
Cities:
Towns:
Villages:
Others Sights & Attractions:
West Pomerania
Cities:
Towns:
Villages:
Others Sights & Attractions:
Lower Silesian
Cities:
Towns:
Villages:
Others Sights & Attractions:
Silesian
Cities:
Towns:
Villages:
Others Sights & Attractions:
Opole
Cities:
Towns:
Villages:
Others Sights & Attractions:
🇵🇱 Poland Country Information…