The use of the name Crna Gora or Black Mountain (Montenegro) began in the 13th century in reference to a highland region in the Serbian province of Zeta. The later medieval state of Zeta maintained its existence until 1496 when Montenegro finally fell under Ottoman rule. Over subsequent centuries, Montenegro managed to maintain a level of autonomy within the Ottoman Empire. From the 16th to 19th centuries, Montenegro was a theocracy ruled by a series of bishop princes; in 1852, it transformed into a secular principality. Montenegro was recognized as an independent sovereign principality at the Congress of Berlin in 1878. After World War I, during which Montenegro fought on the side of the Allies, Montenegro was absorbed by the Kingdom of Serbs, Croats, and Slovenes, which became the Kingdom of Yugoslavia in 1929. At the conclusion of World War II, it became a constituent republic of the Socialist Federal Republic of Yugoslavia. When the latter dissolved in 1992, Montenegro joined with Serbia, creating the Federal Republic of Yugoslavia and, after 2003, shifting to a looser State Union of Serbia and Montenegro. In May 2006, Montenegro invoked its right under the Constitutional Charter of Serbia and Montenegro to hold a referendum on independence from the two-state union. The vote for severing ties with Serbia barely exceeded 55% – the threshold set by the EU – allowing Montenegro to formally restore its independence on 3 June 2006. In 2017, Montenegro joined NATO and is currently completing its EU accession process, having officially applied to join the EU in December 2008.
Slovenia Tourism Information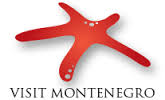 The Best of Montenegro
Here is a break down of some of the most interesting and visited places. Cities or areas listed will always have more than just one thing see and do. With the popular cities or areas we list some of the best known, which should go on everyone's, must see list when they visit.
The Regions of Montenegro…
Bay of Kotor
Towns:

Herceg-Novi
Kotor
Perast
Tivat

Others Sights & Attractions:
Budva Riviera
Cities:
Others Sights & Attractions:
Central Montenegro
Cities:
Others Sights & Attractions:

Skadar Lake National Park
Lovćen National Park.
Montenegrin South Coast
Cities:
Others Sights & Attractions:
North Montenegrin Mountains
Cities:
Others Sights & Attractions:

Biogradska Gora National Park
Durmitor National Park
Bar Old Fortress-Stari Bar
Budva The Citadel
Old Town & Walls
Cetinje Lipa Cave
Kolašin Biogradska Gora National Park
Kotor Bay of Kotor
Castle of San Giovanni
Old City & Walls
St. Tryphon's Cathedral
Lovćen Njegoš Mausoleum
Ostrog Monaastary
Perast Our Lady of the Rocks
Podgorica Stara Varoš
Skadar Lake National Park
Sveti Stefan
Ulcinji
Zabljak Crno Lake
Tara River Canyon
Durmitor National Park
🇲🇪 Montenegro Country Information…