The Genoese built a fortress on the site of present day Monaco in 1215. The current ruling GRIMALDI family first seized temporary control in 1297, and again in 1331, but was not able to permanently secure its holding until 1419. Economic development was spurred in the late 19th century with a railroad linkup to France and the opening of a casino. Since then, the principality's mild climate, splendid scenery, and gambling facilities have made Monaco world famous as a tourist and recreation center.
Monaco Tourism Information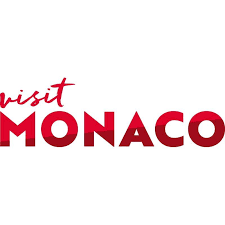 The Best of Monaco
Here is a break down of some of the most interesting and visited places. Cities or areas listed will always have more than just one thing see and do. With the popular cities or areas we list some of the best known, which should go on everyone's, must see list when they visit.
Monaco
Wards:

Fontvielle
La Colle
La Condamine
La Rousse/Saint Roman
Larvotto/Bas Moulins
Les Revoires
Moneghette/ Bd de Belgique
Monaco-Ville
Monte-Carlo
Saint Michel

Others Sights & Attractions:

Chmapions Promenade
Grimaldi Forum
Japanese Garden
Jardin Exotique
Jardins Saint-Martin
La Condamine
Monte-Carlo Casino
Monaco Opera
Monaco-Ville
Musée de l'automobile de Monaco
New National Museum – Villa Sauber
New National Museum – Villa Paloma

Oceanographic Museum and Aquarium
One Monte-Carlo
Prince's Palace
Sainte-Dévote Chapel
Saint Nicholas Cathedral
Yacht Club de Monaco
Jardin Exotique
Larvotto Beach
Monaco Harbor
Monaco-ville Le Rocher
Monte Carlo Casino
Oceanographic Museum
Palais du Prince
Port de Fontvieille
Salle Garnier
St. Nicholas Cathedral
🇲🇨 Monaco Country Information…