Founded in 963, Luxembourg became a grand duchy in 1815 and an independent state under the Netherlands. It lost more than half of its territory to Belgium in 1839 but gained a larger measure of autonomy. Full independence was attained in 1867. Overrun by Germany in both world wars, it ended its neutrality in 1948 when it entered into the Benelux Customs Union and when it joined NATO the following year. In 1957, Luxembourg became one of the six founding countries of the EEC (later the EU), and in 1999 it joined the euro currency area.
Luxembourg Tourism Information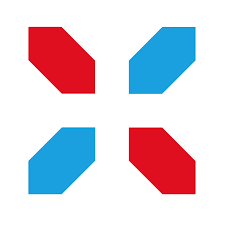 The Best of Luxembourg
Here is a break down of some of the most interesting and visited places. Cities or areas listed will always have more than just one thing see and do. With the popular cities or areas we list some of the best known, which should go on everyone's, must see list when they visit.
The Regions of Luxembourg…
Central Luxembourg
Cities:

Capellen
Colmar-Berg
Luxembourg City
Mamer
Mersch

Towns:
Villages:
Others Sights & Attractions:

Museum of Modern Art Grand-Duke Jean
land of the Red Rocks
Cities:
Towns:
Villages:
Others Sights & Attractions:

Centre d'Art Nei Liicht / Dominique Lang
National Resistance Museum
Parc Merveilleux
Luxembourg Ardennes
Cities:
Towns:

Clervaux
Diekirch
Vlanden

Villages:
Others Sights & Attractions:

Bourscheid Castle
Esch-sur-Sûre Castle
The Family of Man
National Conservatory of Historical Vehicles
National Museum of Military History
Our Park
Upper-Sûre Park
Vlanden Castle
Moselle Valley
Counties:
Cities:

Grevenmacher
Wasserbilling

Towns:

Mondorf-les-Bains
Remich
Wormeldange

Villages:
Others Sights & Attractions:
Mullerthal
Towns:

Beaufort
Berdorf
Consdorf
Echternach
Larochette

Villages:
Others Sights & Attractions:

Beaufort Castles
Hohllay
Schéissendëmpel
Ardennes Forest
Bourscheid Bourscheid Castle
Echternach Benedictine Abbey
Esch-Sur-Sûre
Luxembourg City The Bock & City Casements
Grand Duke's Palace
The Old Quarter
Palace Guillaume II
Walls of Corniche
🇱🇺 Luxembourg Country Information…