Several eastern Baltic tribes merged in medieval times to form the ethnic core of the Latvian people (ca. 8th-12th centuries A.D.). The region subsequently came under the control of Germans, Poles, Swedes, and finally, Russians. A Latvian republic emerged following World War I, but it was annexed by the USSR in 1940 – an action never recognized by the US and many other countries. Latvia reestablished its independence in 1991 following the breakup of the Soviet Union. Although the last Russian troops left in 1994, the status of the Russian minority (some 26% of the population) remains of concern to Moscow. Latvia acceded to both NATO and the EU in the spring of 2004; it joined the euro zone in 2014.
Latvia Tourism Information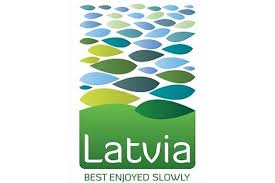 The Best of Latvia
Here is a break down of some of the most interesting and visited places. Cities or areas listed will always have more than just one thing see and do. With the popular cities or areas we list some of the best known, which should go on everyone's, must see list when they visit.
Kurzeme
Providences:
Cities:
Towns:
Villages:
Others Sights & Attractions:
Latgale
Providences:
Cities:
Towns:
Villages:
Others Sights & Attractions:
Riga region
Providences:
Cities:
Towns:
Villages:
Others Sights & Attractions:
Vidzeme
Providences:
Cities:
Towns:
Villages:
Others Sights & Attractions:
Zemgale
Providences:
Cities:
Towns:
Villages:
Others Sights & Attractions:
Rundale Palace & Museum-Bauska
Cēsis
Gauja National Park
Jūrmala Dzintari Forest Park
Jūrmala Beach
Kuldiga
Latgale
Liepāja
Rïga Central Market
Freedom Monument
Old Town Vecriga
St. Peter's Church
Town Hall Sqaure
Vermanes park
Turaida Castle-Sigulda
Ventspils
🇱🇻 Latvia Country Information…