Italy became a nation-state in 1861 when the regional states of the peninsula, along with Sardinia and Sicily, were united under King Victor Emmanuel II. An era of parliamentary government came to a close in the early 1920s when Benito Mussolini established a Fascist dictatorship. His alliance with Nazi Germany led to Italy's defeat in World War II. A democratic republic replaced the monarchy in 1946 and economic revival followed. Italy is a charter member of NATO and the European Economic Community (EEC). It has been at the forefront of European economic and political unification, joining the Economic and Monetary Union in 1999. Persistent problems include sluggish economic growth, high youth and female unemployment, organized crime, corruption, and economic disparities between southern Italy and the more prosperous north.
Italy Tourism Information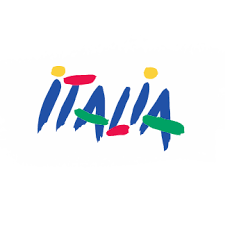 The Best of Italy
Here is a break down of some of the most interesting and visited places. Cities or areas listed will always have more than just one thing see and do. With the popular cities or areas we list some of the best known, which should go on everyone's, must see list when they visit.
Campania
Isle of Capri (Blue Grotto)
Florence
Galleria dell'Accademia (Michelangelo's David)
Lombardy
Lake Como ( Villa d'Este, Ballagio, Villa Carlotta)
Milan
Galleria Vittorio Emanuele II
naples
Naples National Archaeological Museum
Piedmont
Turin (Egyptian museum, Mole Antonelliana)
Rome
Victor Emmanuel II Monument
Basilica of Santa Maria Maggiore,
Basilica di San Giovanni in Laterano
Tuscany
Lucca (Torre Guinigi, Piazza dell'Anfiteatro)
Pisa ( Leaning Tower, Cattedrale di Pisa, Pisa Baptistery )
Siena ( Piazza del Campo, Duomo di Siena, Palazzo Pubblico)
Veneto
Verona (Verona, Arena, Juliet's House, Piazza Bra)
Abruzzo
Provinces:

Chieti, L'Aquila, Pescara, Teramo

Cities:

Chieti, L'Aquila, Pescara, Teramo

Towns:

Lanciano, Ortona, Sulmona

Villages:
Others Sights & Attractions:
Lazio
Provinces:

Frosinone, Latinia, Rieti, Rome, Viterbo

Cities:

Anzio, Civitavecchia, Aprilla, Latina, Rieti, Rome

– For more detailed information go to our ➾

Rome

web page.

Towns:
Villages:
Others Sights & Attractions:

Roman Forum, Colosseum, St. Peter's Basilica, Sistine Chapel, Palatine Hill, Spanish Steps, Trevi Fountain, Civita di Bagnoregio, Carcalla Baths, Pantheon, Villa Borghese, Piazza Novano
Marche
Provinces:

Ancona, Ascoli Piceno, Fermo, Macerata, Pesaro & Urbino

Cities:
Towns:

Ascoli Piceno, Fermo, Macerata, Urbino

Villages:
Others Sights & Attractions:
Tuscany
Provinces:

Arrezo, Florence, Grosseto, Livorno, Lucca, Massa & Carrara, Pisa, Pistoia, Prato, Siena

Cities:

Arrezo, Florence – For more detailed information go to our Florence web page., Grosseto, Livorno, Lucca, Massa, Pisa, Pistoia, Siena, Volterra

Towns:

Cortona, Montealcino, Montepulciano, Pienza, San Gimignano, Volterra

Others Sights & Attractions:

Siena Cathedral, Piazza del Campo, Duomo-Santa Maria del Fiore, Piazza della Signoria, Palazzo Vecchio, Galleria dell'Accademia , Ponte Vecchio, Uffizi Gallery, Basilica Santa Croce, Palazzo Pitti & Boboli Gardino, Chianti wine region, Val d'Orcia, Termi di Saturnia, Piazza dei Miracoli
Umbria
Provinces:
Cities:
Towns:

Assisi, Bastia Umbra, Città di Castello, Orvieto, Spoleto

Villages:

Amelia, Narni, San Gemini

Others Sights & Attractions:

Basilica Papale San Francesco d'Assisi
Emilia – Romagna
Provinces:

Bologna, Ferrara, Forli-Cesena, Modena, Parma, Placenza, Ravenna, Reggio nell'Emilia, Rimini

Cities:

Bologna, Capri, Cesena, Ferrara, Forli, Modena, Parma, Placenza, Ravenna, Reggio nell'Emilia, Rimini

Towns:

Casalecchio di Reno, Cento, Faenza, Imola, Riccione, Sassuolo,

Villages:
Others Sights & Attractions:
Friuli – Venezia Giulia
Provinces:

Gorizia, Pordenone, Trieste, Udine

Cities:

Gorizia, Pordenone, Trieste, Udine

Towns:
Villages:
Others Sights & Attractions:

Aquileia ruins, Miramare Castle
Trentino – Alto Adige
Provinces:
Cities:
Towns:
Villages:
Others Sights & Attractions:
Veneto
Provinces:

Belluno, Padua, Rovigo, Treviso, Venice, Verona, Vicenza

Cities:

Belluno, Mestre, Padua, Rovigo, Treviso, Venice-For more detailed information go to our Venice page, , Verona, Vicenza

Towns:

Bassano del Grappa, Chioggia, Este, Montagnana, San Donà di Piave, Schio

Villages:

Cortina d'Ampezzo, Burano, Murano

Others Sights & Attractions:

St. Mark's Basilica, Doges Palace, St. Mark's Square, The Grand Canal, Rialto Bridge, St. Mark's Campanille, Lake Garda, Santa Maria della Salute, Prato della Valle, Verona Arena, House of Juliet, Porta Borsari, Dolomite mountains
Aosta Valley
Cities:
Towns:
Villages:
Others Sights & Attractions:
Piedmont
Provinces:

Alessandria, Asti, Biella, Cuneo, Novara, Turin, Verbano-Cusio-Ossola, Vercelli

Cities:

Alessandria, Asti, Cuneo, Moncalieri, Novara, Turin

Towns:

Biella, Collegno, Rivoli, Nichelino, Settimo Torinese, Vercelli

Villages:
Others Sights & Attractions:

Palazzina di caccia of Stupinigi, Lake Maggiore
Liguria
Provinces:

Genoa, Imperia, La Spezia, Savona

Cities:

Genoa, Imperia, La Spezia, Sanremo, Savona

Towns:

Levanto, Portofino, Santa Margherita Ligure

Villages:

Corniglia, Manarola, Montarossa al Mare, Riomaggiore, Vernazza

Others Sights & Attractions:

Cinque Terra, Doge's Palace, Royal Palace of Genoa
Lombardy
Provinces:

Bergamo, Brescia, Como, Cremona, Lecco, Lodi, Mantua, Milan, Monza & Brianza, Pavia, Sondrio, Varese

Cities:

Bergamo, Brescia, Busto Arsizio, Cinisello Balsamo, Como, Cremona, Milan-For ore detailed information go to our Milan web page, Monza, Pavia, Sesto San Giovanni, Varese

Towns:

Cologno Monzese, Lecco, Lissone, Mantua, Paderno Dugnano

Villages
Others Sights & Attractions:

Milan Cathedral, Castello Sforzesco, Galleria Vittorio Emanuele, La Scala Opera House, Santa Maria delle Grazie, Lake Como, Certosa di Pavia , Lake Garda, Lake Iseo, Lake Maggiore
Apulia
Provinces:

Bari, Barletta-Andria-Trani, Brindisi, Foggia, Lecce, Taranto

Cities:

Andria, Bari, Barletta, Brindisi, Foggia, Lecce, Taranto

Towns:

Bisceglie, Cerignola, Manfredonia, Martina Franca, Molfetta, San Severo, Trani

Villages:
Others Sights & Attractions:
Basilicata
Provinces:
Cities:
Towns:
Villages:

Maratea, Vaglio Basilicata

Others Sights & Attractions:

Sassi di Matera, Tavole Palatine
Calabria
Provinces:

Catanzaro , Cosenza, Crotone , Reggio Calabria, Vibo-Valentia

Cities:

Catanzaro, Cosenza, Corigliano-Rossano ,Crotone, Lamezia Terme, Reggio Calabria

Towns:

Acri, Castrovillari , Montalto Uffugo , Rende, Vibo-Valentia

Villages:

Badolato, Nicotera , Samo, Scilla

Others Sights & Attractions:
Campania
Provinces:

Avellino, Benevento, Caserta, Naples, Salerno

Cities:

Avellino, Aversa, Benevento, Caserta, Naples, Salerno, Torre del Greco

Towns:
Villages:
Others Sights & Attractions:

Amalfi Coast, Pompeii, Isle of Capri, Mt Vesuvius, Paestum, Herculeum, Magna Graecia, Aeclarnum, Palace of Caserta, Isle of Ischia
Molise
Provinces:
Cities:
Towns:
Villages:
Others Sights & Attractions:
Sardinia
Provinces:

Cagliari, Nuoro, Oristano, Sassari, South Sardinia

Cities:

Cagliari, Olbia , Quartu Sant'Elena, Sassari

Towns:

Alghero, Assemini , Capoterra , Crabònia, Iglesias, Monserrato, Nuoro, Oristano, Porto Torres, Selargius, Sestu

Villages:
Others Sights & Attractions:
Sicily
Provinces:

Agrigento, Caltanissetta, Catania, Enna, Messina, Palermo, Ragusa, Siracusa, Trapani

Cities:

Caltanissetta, Gela, Marsala, Messina, Palermo, Ragusa, Syracuse, Trapani

Towns:
Villages:
Others Sights & Attractions:

Mt. Etna, Valle dei Templi
🇮🇹 Italy Country Information…