As Europe's largest economy and second most populous nation (after Russia), Germany is a key member of the continent's economic, political, and defense organizations. European power struggles immersed Germany in two devastating World Wars in the first half of the 20th century and left the country occupied by the victorious Allied powers of the US, UK, France, and the Soviet Union in 1945. With the advent of the Cold War, two German states were formed in 1949: the western Federal Republic of Germany (FRG) and the eastern German Democratic Republic (GDR). The democratic FRG embedded itself in key western economic and security organizations, the EC, which became the EU, and NATO, while the communist GDR was on the front line of the Soviet-led Warsaw Pact. The decline of the USSR and the end of the Cold War allowed for German unification in 1990. Since then, Germany has expended considerable funds to bring eastern productivity and wages up to western standards. In January 1999, Germany and 10 other EU countries introduced a common European exchange currency, the euro.
Germany Tourism Information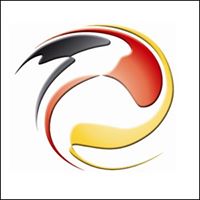 The Best of Germany
Here is a break down of some of the most interesting and visited places. Cities or areas listed will always have more than just one thing see and do. With the popular cities or areas we list some of the best known, which should go on everyone's, must see list when they visit.
Berlin
Boroughs:

Charlottenburg-Wilmersdorf, Friedrichshain-Kreuzberg, Lichtenberg (incl. Hohenschönhausen & Prenzlauer Berg,), Marzahn-Hellersdorf, Mitte (incl. Tiergarten & Wedding) , Neukölln, Pankow (incl. Weißensee), Reinickendorf, Spandau, Steglitz-Zehlendorf, Tempelhof-Schöneberg, Treptow-Köpenick
For more detailed information go to our ➾ Berlin page.
Brandenburg
Districts: 14
Cities:

Brandenburg an der Havel, Cottbus, Eisenhüttenstadt, Falkensee, Frankfurt an der Oder, Ludwigsfeld, Mühlberg, Oranienburg, Potsdam, Werder

Towns:
Villages:
Others Sights & Attractions:

Lower Oder Valley National Park, Hoher Fläming park, Nuthe-Nieplitz-Niederung, park, Spreewald
Saxony
Regions:

Leipzig Lowlands, Saxon Elbland, Saxon Ore Mts., Saxon Switzerland, Upper Lusatia, Vogtland

Districts: 10
Cities:

Chemnitz, Dresden, Freiberg, Görlitz, Leipzig, Meissen, Plauen, Zwickau

Towns:
Villages:
Others Sights & Attractions:

Bad Muskau, Colditz castle, Elbe Valley, Schloss Hartenfels
Saxony – Anhalt
Distircts: 21
Cities:

Dessau-Roßlau, Blankenburg, Eisieben, Halberstadt, Halle, Lützen, Magdeburg, Merseburg, Naumburg, Osterwieck, Quedlingburg, Stendal, Stolberg, Thale, Wernigerode, Wittenberg

Others Sights & Attractions:

Bauhaus Bldg., Europe-Rosarium Garden, Falkenstein, Castle, Naumberg Cathedral, Querfurt Castle, Romanesque Road
Hesse
Districts: 21
Cities:

Darmstadt, Frankfurt am Main, Kassel, Offenbach am Main, Wiesbaden

Towns:
Villages:
Others Sights & Attractions:
Thuringia
Districts: 17
Cities:

Erfurt, Gera, Jena, Suhl, Weimar

Towns: Eisenbach
Villages:
Others Sights & Attractions: Friedenstein Palace, Goethe-Schiller Monument, Oberhof, Thuringian Forest, Warburg
Bremen
Boroughs:
Others Sights & Attractions:
Hamburg
Boroughs:

Altona, Bergedorf, Eims-Büttel, Harburg, Mitte, Nord, Wandsbek

Others Sights & Attractions:

The Alster, City Hall, Elphi, Great Freedom, Hanseatisches Oberlandesgericht ("HansOLG"), Hafen City, Jungfernstieg Blvd., Laeiszhalle, Port of Hamburg, Reeperbahn, St. Michaels Church, St. Pauli Piers, Speicherstadt, Hamburg TV tower
Lower Saxony
Regions:

Brunswick, Hanover, Oldenbrug, Schaumburg-Lippe

Districts: 37
Cities:

Braunschweig, Delmenhorst, Emden, Hanover, Oldenburg, Osnabrück, Salzgitter, Wilhelmshaven, Wolfsburg

Towns: Goslar
Villages: Göttingen
Others Sights & Attractions:

Goslar, Hildesheim, Wadden Sea
Mecklenburg – Western Pomerania
Districts: 6
Cities:

Greifswald, Güstrow, Rostock, Schwerin, Stralsund, Wismar

Towns:
Villages: Binz, Warnemünde
Others Sights & Attractions:

Müritz Lake, Peenmünde, Rügen Island
Schleswig – Holstein
Counties:
Cities:
Towns:
Villages:
Others Sights & Attractions:
Baden – Württemberg
Regions;

Bodensee, Black Forest, Swabian Mountains, Stuttgart, Northern Baden-Württemberg

Districts: 36
Cities:

Baden-Baden, Freiburg, Heidelberg, Karlsruhe, Konstanz, Mannheim, Stuttgart, Tübingen, Ulm

Towns:
Villages:
Others Sights & Attractions: Black Forest, Hohenzollern Castle, lake Constance, Swabian Mountains, Ulmer Münster
Bavaria
Regions;

Lower Bavaria, Upper Bavaria, Upper Palatinate, Lower Franconia, Middle Franconia, Upper Franconia, Bavarian Swabia

Districts: 71
Cities:

Aschaffenburg
Augsburg
Bamberg
Bayreuth
Erlangen
Fürth
Ingolstadt
Landshut
Neu-Ulm
Nuremberg
Passau
Regensburg
Rosenheim
Würzburg

Towns:

Donauwörth
Freising
Füssen
Garmisch-Partenkirchen
Kempten
Mittenwald
Nördlingen
Oberammergau
Rothenburg ob der Tauber
Schweinfurt
Straubing

Villages:

Berchtesgaden
Dinkelsbühl

Others Sights & Attractions:

Bavarian Alps, Berchtesgaden National Park (Königssee), Chiemsee, Dachau, Kehlsteinhaus, Franconain Lake District, Franconian Switzerland, Harburg Castle, Lake Constance, Nueschwanstein Castle, Partnach Gorge, the Romantic Road
North Rhine – Westphalia
Regions:

Cologne Bight, Neanderthal, Porta Westfalica, Rhine-Ruhr, Ruhr Area, Rhineland, Westphalia

Districts: 54
Cities:

Bielefeld, Bochum, Bonn, Cologne, Dortmund, Duisburg, Düsseldorf, Essen, Münster, Wuppertal

Towns:
Villages:
Others Sights & Attractions:
Rhineland – Palatinate
Districts: 24
Cities:

Bad Kreuznach, Kaiserslautern, Ludwigshafen am Rhein, Mainz, Neustadt an der Weinstraße, Neuwied, Speyer, Trier, Worms

Towns:
Villages:
Others Sights & Attractions:
Saarland
Districts: 6
Cities:

Homburg (Saar), Neukirchen, Saarbrücken, Saarlouis, Sankt Ingbert, Völklingen

Towns: Bileskastel, Dillingen, Sankt Wendel
Villages:
Others Sights & Attractions:
🇩🇪 Germany Country Information…