Finland was a province and then a grand duchy under Sweden from the 12th to the 19th centuries, and an autonomous grand duchy of Russia after 1809. It gained complete independence in 1917. During World War II, Finland successfully defended its independence through cooperation with Germany and resisted subsequent invasions by the Soviet Union – albeit with some loss of territory. In the subsequent half century, Finland transformed from a farm/forest economy to a diversified modern industrial economy; per capita income is among the highest in Western Europe. A member of the EU since 1995, Finland was the only Nordic state to join the euro single currency at its initiation in January 1999. In the 21st century, the key features of Finland's modern welfare state are high quality education, promotion of equality, and a national social welfare system – currently challenged by an aging population and the fluctuations of an export-driven economy.
Finland Tourism Information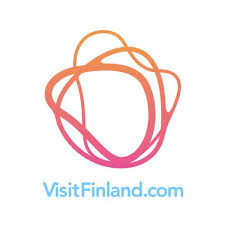 The Best of Finland
Here is a break down of some of the most interesting and visited places. Cities or areas listed will always have more than just one thing see and do. With the popular cities or areas we list some of the best known, which should go on everyone's, must see list when they visit.
Helsinki
National Museum of Finland
Seurasaari Open Air Museum
Åland
Cities:
Others Sights & Attractions:
Central Finland
Cities:
Others Sights & Attractions:
North Karelia
Cities:
Others Sights & Attractions:
North Savonia
Cities:
Others Sights & Attractions:
Pirkanmaa
Cities:
Others Sights & Attractions:
South Savonia
Cities:
Others Sights & Attractions:
Finnish Lapland
Cities:
Others Sights & Attractions:
Kainuu & Eastern Oulu
Cities:
Others Sights & Attractions:
Western Oulu
Cities:
Others Sights & Attractions:
Southern Oulu
Cities:
Others Sights & Attractions:
Helsinki
Cities:
Others Sights & Attractions:
Kymenlaakso
Cities:
Others Sights & Attractions:
Päijänne Tavastia
Cities:
Others Sights & Attractions:
South Karelia
Cities:
Others Sights & Attractions:
Tavastia Proper
Cities:
Others Sights & Attractions:
Uusimaa
Cities:
Others Sights & Attractions:
Finland Proper
Cities:
Others Sights & Attractions:
Central Ostrobothnia
Cities:
Others Sights & Attractions:
Ostrobothnia
Cities:
Others Sights & Attractions:
Satakunta
Cities:
Others Sights & Attractions:
Southern Ostrobothnia
Cities:
Others Sights & Attractions:
🇫🇮 Finland Country Information…