The advent of mobile devices like smart phones, tablets and GPS devices, not to mention laptop computers, have made travel in Europe all that much more easier. Not only can you make phone calls back to the US with more reliability but, at a fraction of the cost it use to be. For the long flights to Europe, smart devices provide hours of entertainment or while on vacation. You can communicate with family and friends through emails, texting, blogging or social network sites. Smart devices are great for accessing local information wherever you are in Europe. Local weather, time, guide information, checking transportation updates, boarding passes, purchasing tickets,, taking pictures or videos and a myriad of apps for local information.
Now these days, digital cameras allow us to instantly view pictures and edit them at the end of the day. No more developing film and waiting to see if those pictures you took turn out okay. Download them to your mobile device and send them out immediately. Add them to your web site or blog at the end of your travel day.
Yes, we live in an electronic age that has many benefits for the traveler. One only needs to have a little grasp of knowledge otherwise, it can turn out to be a deterrent.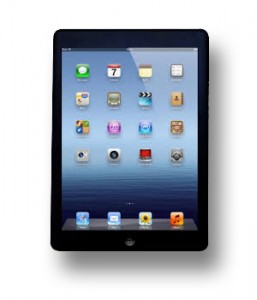 These are also great devices to have on vacation. They are smaller and lighter than a laptop computer making them much easier to pack and carry around when your traveling for an extended period of time. Because of their screen size viewing is made all that much more easier, especially over a longer period of time.
They can provide a lot of information on the local areas you will be visiting. Apps abound for most devices for the most popular tourist areas, sights and transportation services.
In addition to using them as a great resource for information they are a source of entertainment. They are especially nice for passing the time on a train or those long plane rides. You can read a book, watch a movie, listen to music, play games or communicate with others.
Some tablets also have features, like face time, that allow you to call people back in the US at no cost to another Apple device. For a fraction of the cost you can use Skype on your tablet or other smart device. In most situations all you will need is a wi-fi connection to take advantage of all the tablets functions and applications. Some applications may not even require a internet connection.
Tablets can be a little more cumbersome for taking pictures and carrying around in tourists sites. Smart phones and cameras make a better choice size wise, for picture taking. Adaptors are available for some tablets that allow you to insert your cameras sd card or link with a USB cable. You can then automatically download all the pictures from your days travels and sights for review. Edit and upload them with comments on one of the many travel blog sights to let family and friends back home view your days adventures.
Ear buds or headphones? Ear are small and compact which makes them ideal for travel. You can use them almost everywhere to make calls, etc. Most are re-chargeable so you need not worry about batteries. Headphones on the other hand will cancel out any outside noise making them better for music listening and silencing your flight. They aren't as compact and will take up more space. You cannot take them drag them around while tour sights like you can while the ear buds.
If you plan to drive a car around while in Europe GPS is very handy. If you do not have one on your smart phone or tablet consider a mobile GPS. GPS devices are mapping or non-mapping. You will have no problem with a non-mapping device while in Europe but, if you have a mapping device there could be a challenge. That device will need a European basemap installed on it or it will not work. Your GPS manufacturer should be able to confirm whether your device has a European basemap or not. If it doesn't, you can go online to buy a City Naviagator or City Elect high detailed basemap for it to work. If you are renting a car you may also pay a little extra and use GPS units that come with rental cars.
As we mentioned, there are many apps to choose from but, which ones are really necessary? Go to our ➾ INTERNET page and see recommended apps that will be helpful when traveling.
AC Power Adaptors and Converters…
Europe operates on a 220v a different electric current than the US 110v. They also all use a different wall plug for their electric receptacles. Many of your new electronics will operate on dual voltage and will only need a wall adaptor in order to plug safely to a wall outlet. Older ones and appliances may need to be converted to proper voltage. These appliances are irons, hair dryers & curlers, etc. Most hotels do furnish hair dryers and they will have irons on request.
The guide is, any electronic or electrical device you have that is label 110-220v will be safe use. If it is unable to operate on 220v you must use a converter. Should you have any of these device it is best to try on leave them at home. Using them incorrectly burn them out or blow a circuit in the hotel.
While the "C" plug adaptor works in most outlets in continental Europe there are some situations where the alternate plug will be needed. Try to have a selection of adapter's for the uncommon outlets. The "G" adapter will work everywhere in the UK, Ireland and Malta. Use the diagrams below to find a proper adaptor.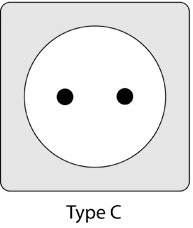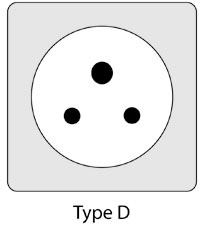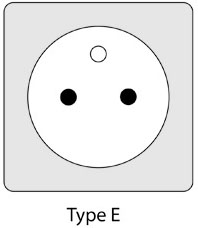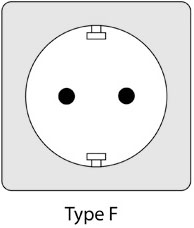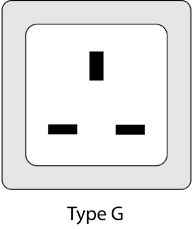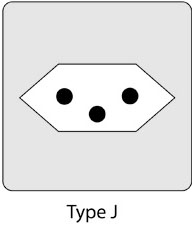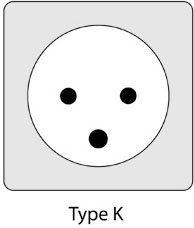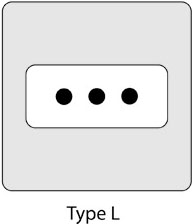 | | | | | | | | |
| --- | --- | --- | --- | --- | --- | --- | --- |
| Country | Plug type | Voltage | Frequency | Country | Plug Type | Voltage | Frequency |
| 🇦🇱 Albania | C, F | 230 v | 50 Hz | 🇱🇺 Luxembourg | C, F | 230 V | 50 Hz |
| 🇦🇩 Andorra | C, F | 230 v | 50 Hz | 🇲🇹 Malta | G | 230 V | 50 Hz |
| 🇦🇹 Austria | C, F | 230 v | 50 Hz | 🇲🇩 Moldova | C, F | 230 V | 50 Hz |
| 🇧🇾 Belarus | C, F | 220 v | 50 Hz | 🇲🇨 Monaco | C, D, E, F | 220 V | 50 Hz |
| 🇧🇪 Belgium | C, E | 230 v | 50 Hz | 🇲🇪 Montenegro | C, F | 230 V | 50 Hz |
| 🇧🇦 Bosnia Herzegovina | C, F | 230 v | 50 Hz | 🇳🇱 Netherlands | C, F | 230 V | 50 Hz |
| 🇧🇬 Bulgaria | C, F | 230 v | 50 Hz | 🇲🇰North Macedonia | C, F | 230 V | 50 Hz |
| 🇭🇷 Croatia | C, F | 230 v | 50 Hz | 🇳🇴 Norway | C, F | 240 V | 50 Hz |
| 🇨🇾 Cyprus | G | 240 v | 50 Hz | 🇵🇱 Poland | C, F | 230 V | 50 Hz |
| 🇨🇿 Czechia | C, E | 230 v | 50 Hz | 🇵🇹 Portugal | C, F | 230 V | 50 Hz |
| 🇩🇰 Denmark | C,E, F, K | 230 v | 50 Hz | 🇷🇴 Romania | C, F | 230 V | 50 Hz |
| 🇪🇪 Estonia | C, F | 230 v | 50 Hz | 🇷🇺 Russia | C, F | 220 V | 50 Hz |
| 🇫🇮 Finland | C, F | 230 v | 50 Hz | 🇸🇲 San Marino | C, F, L | 230 V | 50 Hz |
| 🇫🇷 France | C, E | 230 v | 50 Hz | 🇷🇸 Serbia | C, F | 230 V | 50 Hz |
| 🇩🇪 Germany | C, F | 230 v | 50 Hz | 🇸🇰 Slovakia | C, F | 230 V | 50 Hz |
| 🇬🇷 Greece | C, F | 230 v | 50 Hz | 🇸🇮 Slovenia | C, F | 230 V | 50 Hz |
| 🇭🇺 Hungary | C, F | 230 v | 50 Hz | 🇪🇸 Spain | C, F | 230 V | 50 Hz |
| 🇮🇸 Iceland | C, F | 230 v | 50 Hz | 🇸🇪 Sweden | C, F | 230 V | 50 Hz |
| 🇮🇪 Ireland | G | 230 v | 50 Hz | 🇨🇭 Switzerland | C, J | 230 V | 50 Hz |
| 🇮🇹 Italy | C,F, L | 230 v | 50 Hz | 🇹🇷 Turkey | C, F | 230 V | 50 Hz |
| 🇱🇻 Latvia | C, F | 230 v | 50 Hz | 🇺🇦 Ukraine | C, F | 220 V | 50 Hz |
| 🇱🇹 Lithuania | C, F | 230 v | 50 Hz | 🇬🇧 United Kingdom | G | 230v | 50 Hz |
| 🇱🇮 Liechtenstein | C, J | 230 v | 50 Hz | | | | |
You are going to see many wonderful sights in Europe and you are going to want to remember them forever. You will want pictures for showing to friends and family but, also for yourself to look at and remember. There are two basic types of cameras, Point and Shoot, and DSLR. Cameras are digital these days so while no film and developing is required, a good battery and SDcard is a must. So without getting to technical, what are the differences between the two types and what advantages does each have for you?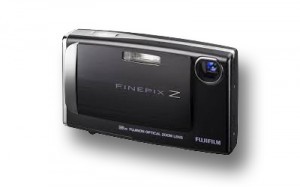 Point and Shoot Cameras…
Compact in size. This is nice when traveling out and about for the day. They can fit into a coat pocket or purse with no problem.
Lower in cost. Decent quality cameras starts at $100.00 up to over $1,000.00
Single lens. Some have limited zoom ability. No need to carry extra lenses and no wasting time changing one lens for another.
Automatic settings allow for ease of use. A novice can easily take quality photos with the change of one setting to accommodate the environment.
Will not always guarantee good photos under certain conditions like night photography.
DSLR Cameras…
DSLR cameras larger and weigh more which means you will need a camera pack or tote when traveling around.
The starting cost of DSLR cameras is a little over $500.00. and the sky is the limit. You may be able to find discontinued models a little under that starting price.
Manual controls allow the photographer greater flexibility when shooting under different circumstances..
These cameras have interchangeable lenses for different shooting requirements.
Larger image sensors allow for cleaner, better quality images in a greater variance of lighting and setting conditions.
Adjustable ISO to control the sensitivity of the sensor.
Adjustable aperture or f-stop, allows how much light will reach the sensor.
In summarizing, do you want a flexible camera that will give you memorable high quality photos in different environments or do you want a camera that's easy too use, small and inexpensive.