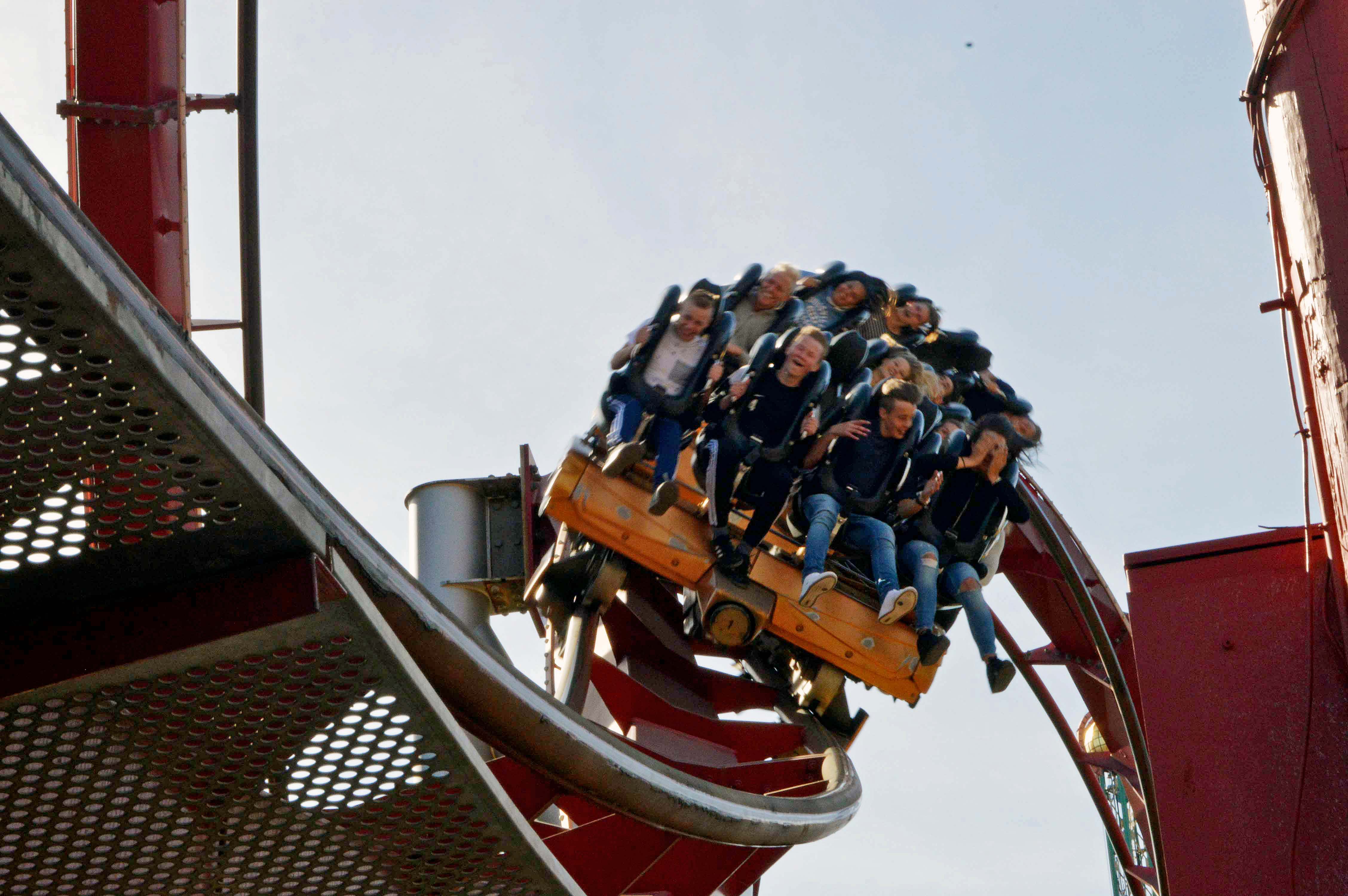 If your are traveling with a family you may want to take advantage of a European amusement park. Keeping both children and adults entertained may require visiting an amusement park that will appeal to both young and old. Disneyland Park is just outside of Paris and other countries have major attractions for the family. The oldest amusement park in the world is Dyrehavsbakken, the Danes just call it Bakken and it is just outside of Copenhagen. However, everyone goes to the famous Tivoli Gardens, the second oldest amusement park, right in the center of Copenhagen. Denmark is also home to Lego's and Legoland in Billund.
Smaller side attractions such as Mini-Europe in Brussels and individual ones like the London Eye will also provide children a form of entertainment to their liking. Many cities have large TV towers, like Berlin's TV tower Fernsehturm Berliner, or structures, like the Eiffel Tower in Paris, that provide panoramic views and are also family fun. These will also not consume most of your day to do, leaving time for other activities.
Water parks have also become a popular part of the amusement scene. Of course the outdoor parks are open only during the summer season, much as they do in the US. Large public spas and hot springs in many cities are also facilities with large pools that attractive for family activity. Go to our ➾ spa and wellness page for a list of popular sites.
Europe's Most Popular Amusement Parks & Attractions…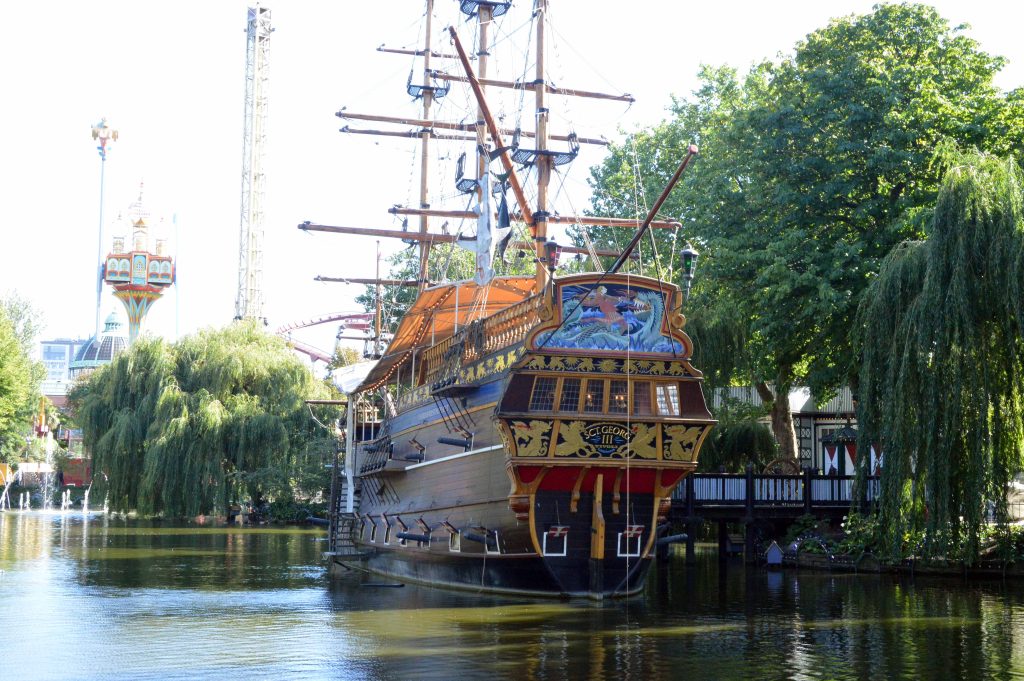 🇺🇦 Ukraine
Kiev TV Tower – Kiev
Europe's Most Popular Zoos & Aquariums…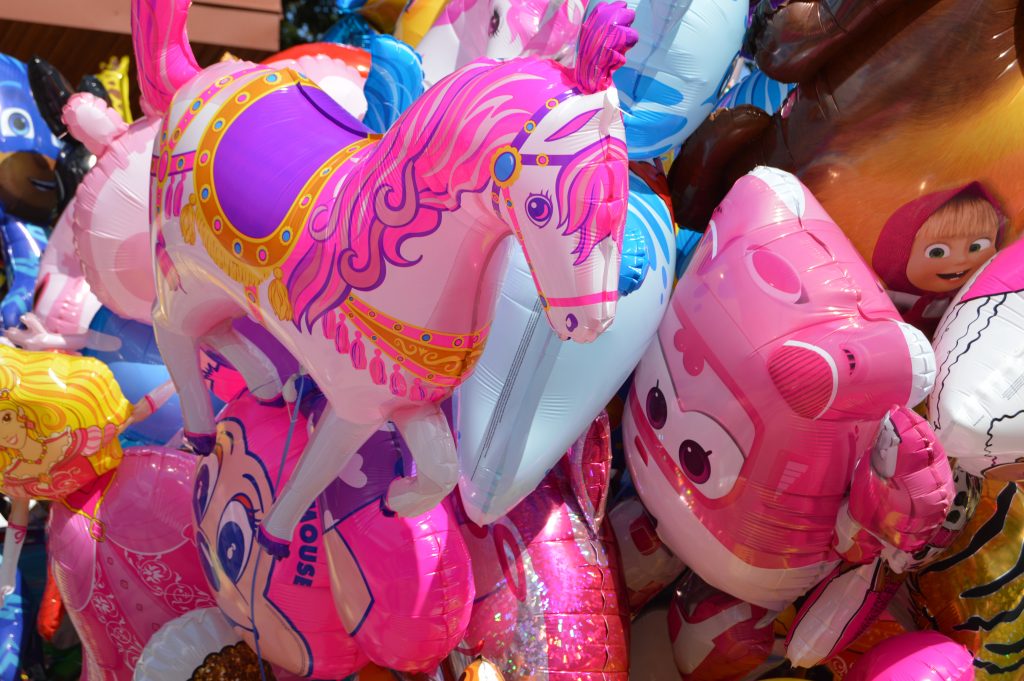 Another great way for families to share in the European adventure is to visit a zoo or aquarium. Young children are not going to be interested in looking at fine art or relating to the historical significance of antiquities in a museum.
Creating time for them to do fun things like a zoo, aquarium, amusement or water park will make the trip easier on the adults.
Hot Air Balloons
A hot air balloon ride is a thrilling way to fly over some of Europe's most beautiful terrain and sights. Some services will offer various types of rides with extra's like champagne brunch, dinner or high altitude flight.
Balloon rides are dependent on the weather and cannot be carried out in rain, thunderstorms, fog or strong winds. Flights are usually done in the morning hours, some as early as sunrise. There are several operators that do offer night rides as the weather permits. For that reason many balloon rides are operated in areas where the weather is consistently ideal for flying, while others are not.
You can book tickets directly with balloon operators or third party intermediary ticket agencies. Depending on the weather rides can and will be cancelled so make sure your tickets are refundable as you most likely will not be able to re-schedule for another date.
🇧🇪 Belgium
Airventure Ballooning – Hoogstraten, Waasland

Bruges Ballooning – Bruges

Mongolfière.be – Brabant, Durbuy, Liège (Spa), Namur, Terres-de-Meuse

Skyview Balloons – Zwevegem

Spildooren Ballooning – Antwerp, East Flanders, Flemish Brabant, Ghent, Limburg, Sint-Niklaas, Waasland
🇫🇷 France
Aerfun Balloons –
Chambord / Cheverny, Chenonceau / Amboise, Maintenon (Paris area), Montereau, Provins, Reims / Epernay

Aéronefs & Aérostats de Provence – Verdon Gorge National Park, Luberon National Park

Air Magic Mongolfière –
Loire Valley (Chenonceau, Amboise, Chaumont sur Loire, Cheverny)

Aravis Speedriding-Aero – Talloires / Lake Anncey / Dents de Lanfon

Art Montgolfières – Loire Valley – Saint Georges Sur Cher

B20 – Lake Serre-Ponçon

Beaune Montgolfière – Dijon / Beaune

Eden Balloon – Bourdon lake, Larousse, Saint-Sauveur-en-Puisaye

France Montgolfières – Amboise / Chenonceau Loire Valley, Annonay Ardeche, Beaune/Pommard Burgundy, Fontainebleau (Paris area), Forcalquier Provance, La Cerdagne Pyrenées, La Roque Gagezc Périgord, Lac Chambon Auvergne, Reims Champagne, Vézelay Burgundy

Montgolfière Sensation – Atlantic coast-Charente Maritime La Rochelle, Beaujolais-Fronteneas Lyon, Dombes ponds Lyon, Loire Valley Saumur, Mâcon Burgundy, Marais Poitevin Niort, Richelieu Touraine, Vienne Haut Poitou Poitiers

Touraine Montgolfière – Amboise / Chenonceau / Chaumont
🇩🇪 Germany
Aeroballooning.de – Hamburg,
Schleswig-Holstein

Ballonreisin – Bad Segeberg, Bremen, Bucholtz, Hamburg, Kiel, Lübeck, Luneburg, Neumunster, Pinneberg, Schleswig, Stroman

Blue Planet Ballooning -Alps Crossing (Germany to Italy), Alps Foothills, Munich

GT Ballonfahrten.de – Black Froest, Kraichgau / Oberderdingen, Nagold / Herrenberg, Pforzheim / Enzkreis, Pforzheim / Karlsruhe
Rhein-Neckar, Schwarzwald, Stuttgart / Ludwigsburg, Vorderpflaz / Ludwigshafen

Lahntal Balloon Team – Bad Camberg / Idstein, Gießen Pohlheim, Limburg, Marburg, Usingen, Weidenhahn, Weilburg, Wetzlar

Sunshine Ballooning – Allgäu (Kempten), Augsburg, Baden-Wurttemberg (Stuttgart), Bavaria (Chiemsee), Lake Constance, Munich, Swabian Alb (Ulm)

🇮🇹 Italy

Balloon Adventures Italy SRL -Assisi, Umbria, Florence, Milan, Tuscany

Charbonnier Mongolfiere.it – Aosta Valley & the Alps, Masino Castle & Piedmont

In Balloon Exclusive Flights -Barolo

Milano Mongolfiere – Milan (San Colombano Al Lambro), Modovì (Piedmont), Rome (Magliano Sabina)

Mongolfíere al Sud Italia – Calanchia Lucani, Castel Del Monte, Cosenza, Gravina in Puglia, Matera, Plain of Sybaris, Sila, Terra Delle Gravine, Valleys of Itria

Slowfly.it – Barolo, Canale D'Alba, Pralorma

Tuscany Ballooning – Colle Val d'Elsa, Lucca, San Casciano in Val di Pesa (Chianti region), Siena

Volare Mongolfiera – Friuli Venezia Giulia (Primulacco), Trentino Alto Adige (Dobbacio), Tuscany (Siena) , Reggio Emilia (Emilia Romagna), Reggiano Apennines (Reggio Emilia)
🇱🇹 Lithuania
Air Balloon – Trakai, Vilnius

Hot Air Lines – Vilnius

Meška Balione – Birštonas, Curonian Spit, Druskininkai, Kaunas, Klaipėda, Panevėžys, Šiauliai, Trakai, Vilnius

Oreivystės Centras – Alytus, Kaunas, Kėdainiai, Motėtai, Panevėžys, Šiauliai, Trakai, Vilnius

Padancių Gėlės – Kaunas, Klaipėda, Šiauliai, Vilnius

Smile – Trakai, Vilnius
🇳🇱 Netherlands
Aero-Balloons – Drenthe, Friesland, Gronningen

Aerostat – Delft, Gouda, Rotterdam, The Hague
35 other locations in South Holland

Sky Ballonvaarten – Amersfoort, Apeldoorn, Arnhem, Bergen op Zoom, Boxmeer, Breda, Den Bosch, Einhoven, Hendrik ido Ambracht, Hoogeveen, Nijmegen, Roermond, Roosendaal, Tilburg, Utrecht, Veghel, Venlo, Waalwijk, Zuid Limburg

Wiegers Ballonvaarten – Alkmaar, Amersfoort, Hilversum, Hoorn, Purmerend, The Hague, Utrecht, Zoetermeer

Xclusive Balloon – Den Bosch

4CB Ballonvaart – Amsterdam, Amersfoort, Apeldoorn, Arnhem, Barneveld, Beesd, Bemmel, Berg en Dal, Beuningen, Boxmeer, Brummen, Cuijk, Den Bosch, Deventer, Didam, Doesburg, Doetinchem, Ede, Eerbeek, Einhoven, Elst-in-Gelderland, Gendt, Hilversum, Houten, Huissen, Maarn, Nieuwegein, Nijmegen, Pannerden, Roosendaal, Tiel, Veenendaal, Velp, Westervoort, Zaltbommel, Zeist, Zevenaar, Zwolle
🇵🇱 Poland
Balloon Expedition – Izerskie Foothills, Karkonosze, Wrocław, Warsaw

First Class Ballooning – Mazury lakes, Podlasie, Warsaw

Kraków Balloon Team – Kraków, Mszana Dolna, Niepołomice , Nowa Huta's , Pieskowa Skała, Słomniki, Tatra Mountains, Tyniec
🇵🇹 Portugal
Algarve Balloons – Castro Verde,
Lagos

Windpassenger – Aveiro, Beja – Alcácer Do Sal, Beja – Castro Verde, Castelo Branco, Évora , Évora / Alqueva, Évora / Arraiolos, Évora / Monsarraz, Évora / Montemor O Novo, Faro – Algarve, Lisbon, Lisbon / Alcochete, Lisbon / Vale Do Tejo, Portalegre / Marvão, Portalegre / Montargil, Porto, Porto / Douro, Santerem / Golegã, Setúbal / Alcácer Do Sal
🇸🇰 Slovakia
Balon.sk– Košice, Liptov (Resort Sojka), Prešov, Spis Castle, Tatra mountians, Vysoké Tatry
🇪🇸 Spain
Aerotuorus – Aranjuez, Ávila, Burgos, León, Madrid,
Palentia, Riberia Sacra, Galicia, Salamanca, Segovia, Soria, Toledo, Valladolid, Zamora

Anoia Balloons – Barcelona, La Segarra / Pla D'Urgell – Lleida & Gerdanya, Montserrat

The Balloon Company – Aranjuez, Madrid (Sierra de Guadarrama), Segovia

Ballooning Barcelona – Barcelona Vic (Osona ), Cardedeu (Montseny Park), La Cerdanya, Pyrenees crossing

Ballooning in Spain – Mallorca & variable locations throughout Spain

Camins de Vent – Anoia, Bages, Costa Brava, La Cerdanya, Osona, Pla de l'Estany, Provoncia de Llieda

Globotour – Cadiz, Cordova, Malaga, Sevilla

Globus Barcelona – Barcelona Vic, Costa Brava, Girona

Gloobo – Sevilla

Ibiza en Globo -Ibiza

Kon-Tiki Ballooning – Barcelona Montserrat, Barcelona Vic, Costa Brava Alt Empordà, Costa Brava Baix Empordà, Geopark Origens – Conca de Temp, Lleida, Pla d'Urgell, Prepyrenees Camarasa, Pyrenees Cerdanya, Pyrenees La Seu d'Urgell, Segarra

Mallorca Balloons – Palma de Mallorca

Siempre en las nubes – Aranjuez, Madrid, Mérida, Salamanca, Segovia, Toledo, Valladolid

Totglobo.com – Bocairent (Sierra de Mariola Nat. Park), Castellón, Lliria / Serranos, Sierra de Albarracin, Utiel / Requena
🏴󠁧󠁢󠁥󠁮󠁧󠁿 England
Bailey Balloons – Bath, Bristol, Llnarth (South Wales)

South West Balloon Flights –
Cornwall: Bodmin, Launceston
Devon: Exeter, Lee Mill, Sowton, Tiverton
Dorset: East Stour
Somerset: Castle Cary, Taunton
Wiltshire: Lamer Tree Gardens (Salisbury)

Virgin Balloon Flights –
Bedfordshire: Biggleswade
Berkshire: Newbury
Bristol
Buckinghamshire: Milton Keyes
Cambridgeshire: Huntingdon, Peterborough
Cheshire: Nantwich
Cornwall: Launceston, Liskeard
Cumbria: Carlisle, Dalemain, Penrith, Lake District
Derbyshire: Alfreton, Ashbourne, Bakewell, Buxton, Tissington
Devon: Exeter, Okehampton, Tiverton
Durham: Bishop Auckland
East Sussex – Wadhurst
Essex: Braintree, Brentwood, Chelmsford, Colchester, Feering
Gloucestershire: Cheltenham, Cirencester, Tewkesbury
Hampshire: Alton, Dogmersfield
Hertfordshire: Berkhamsted, Hatfield, Knebworth
Kent: Canterbury, Headcorn, Hollingbourne, Maidstone, Tonbridge
Lancashire: Kirkby Lonsdale, Lancaster
Leicestershire: Lutterworth, Market Harborough, Rutland
Lincolnshire: Bourne, Grantham (Belton), Grantham (Stoke Rochford), Stamford
Manchester
Norfolk: Norwich
Northamptonshire: Northampton
North Yorkshire: Harrogate, York
Nottinghamshire: Nottingham
Oxfordshire: Henley on Thames, Oxford
Shropshire: Ludlow, Onibury, Oswestry, Shrewsbury, Telford, Whitchurch
Somerset: Bath, Glastonbury, Shaftsbury, West Monkton
South Yorkshire: Donscaster, Rotherham, Sheffield
Staffordshire: Stafford, Stowe-by-Chartley
Suffolk: Brome, Stowmarket
Surrey: Guildford
Warwickshire: Coventry, Dunchurch, Rugby, Shipston-on-Stour, Stratford-on-Avon, Warwick
West Sussex: Fernhurst, Leeds
Wiltshire: Swindon
Worcestershire: Evesham, Worcester: Shelsley Walsh,
Worcester