Greece achieved independence from the Ottoman Empire in 1830. During the second half of the 19th century and the first half of the 20th century, it gradually added neighboring islands and territories, most with Greek-speaking populations. In World War II, Greece was first invaded by Italy (1940) and subsequently occupied by Germany (1941-44); fighting endured in a protracted civil war between supporters of the king and other anti-communist and communist rebels. Following the latter's defeat in 1949, Greece joined NATO in 1952. In 1967, a group of military officers seized power, establishing a military dictatorship that suspended many political liberties and forced the king to flee the country. In 1974 following the collapse of the dictatorship, democratic elections and a referendum created a parliamentary republic and abolished the monarchy. In 1981, Greece joined the EC (now the EU); it became the 12th member of the European Economic and Monetary Union (EMU) in 2001. Greece has suffered a severe economic crisis since late 2009, due to nearly a decade of chronic overspending and structural rigidities. Since 2010, Greece has entered three bailout agreements with the European Commission, the European Central Bank (ECB), and the IMF. The Greek Government agreed to its current, $96 billion bailout in July 2015, which will conclude in August 2018.
Greece Tourism Information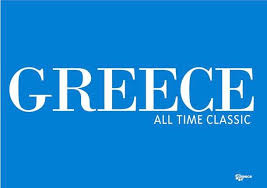 The Best of Greece
Here is a break down of some of the most interesting and visited places. Cities or areas listed will always have more than just one thing see and do. With the popular cities or areas we list some of the best known, which should go on everyone's, must see list when they visit.
Athens
National Archaeological Museum
National Archaeological Museum
Central macedonia
Archaeological Museum of Thessaloniki
Museum of Byzantine Culture
Peloponnesse
Temple of Apollo Epicurius at Bassae of Phigaleia
Central Greece
Divisions: Attica, Central Greece, West Greece
Cities:
Towns:
Villages:
Other Sights & Attractions:
Greek Islands
Island Groups:

Crete
Cyclades Islands – (Amorgos, Anafi, Andros, Ano Koufonisis, Donousa, Folegandros, Iraklia, Kato Koufonisis, Kea, Ios, Kimolos, Milos, Mykonos, Naxos, Paros, Santorini, Serifos, Schinousa, Sifnos,, Sikinos, Syros, Tinos)
Dodecanese Islands – (Agathonisi, Kalymnos, Karpathos, Kasos, Kos, Leros, Lipsi, Nisyros, Patmos, Tilos)
East Aegean Islands – (Chios, Fourni, Ikaria, Lesbos, Lesvos, Samos)
Ionian Islands – (Antipaxos, Corfu, Lefkada, Ithaki, Kefalonia, Paxos, Zakynthos)
North Aegean Islands – (Agios Efstratios, Limnos, Samothraki, Thasos)
Rhodes
Saronic Gulf Islands – Aegina, Hydra, Poros, Spetses)

Sporades Islands – (Aegina, Hydra, Poros, Spetses)

Cities:
Towns
Northern Greece
Divisions: Central Macedonia, East Macedonia & Trace, Epirus, West Greece
Cities:

Ioannina
Kavala
Komotini
Kozani

Towns:
Villages:
Other Sights & Attractions:
The Peloponese
Divisions: Peloponese
Cities:
Towns:
Villages:
Other Sights & Attractions:
Thessaly
Divisions: Mount Athos, Thessaly
Cities:
Towns:
Villages:
Other Sights & Attractions:
🇬🇷 Greece Country Information…