France today is one of the most modern countries in the world and is a leader among European nations. It plays an influential global role as a permanent member of the United Nations Security Council, NATO, the G-7, the G-20, the EU, and other multilateral organizations. France rejoined NATO's integrated military command structure in 2009, reversing De Gaulle's 1966 decision to withdraw French forces from NATO. Since 1958, it has constructed a hybrid presidential-parliamentary governing system resistant to the instabilities experienced in earlier, more purely parliamentary administrations. In recent decades, its reconciliation and cooperation with Germany have proved central to the economic integration of Europe, including the introduction of a common currency, the euro, in January 1999. In the early 21st century, five French overseas entities – French Guiana, Guadeloupe, Martinique, Mayotte, and Reunion – became French regions and were made part of France proper.
France Tourism Information…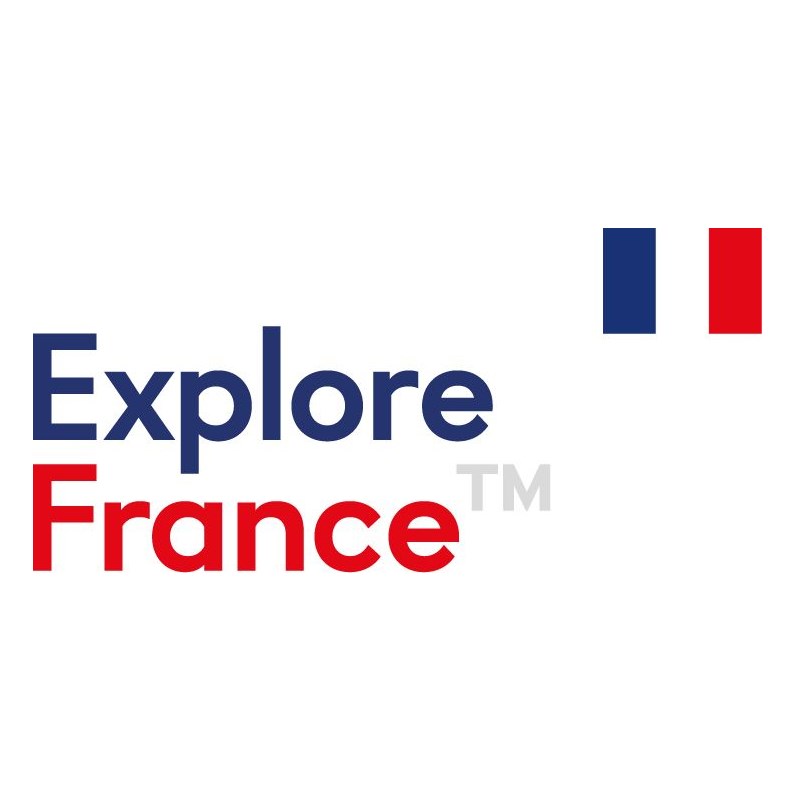 Here is a break down of some of the most interesting and visited places. Cities or areas listed will always have more than just one thing see and do. With the popular cities or areas we separately list some of the best known, which should go on everyone's, must see list when they visit.
The Regions of France…
Departments: Ain, Allier, Ardèche ,Cantal ,Drôme ,Haute-Loire ,Haute-Savoie, Isère ,Loire ,Lyon Metropolis ,Puy-De-Dôme ,Rhône ,Savoie
Cities: Chambéry, Clermont-Ferrand, Grenoble, Lyon, Saint-Étienne
Towns:
Villages:
Others Sights & Attractions:
Departments: Côte-d'Or, Doubs, Haute-Saône ,Jura, Nièvre ,Saône-et-Loire ,Territoire de Belfort ,Yonne
Cities: Auxerre, Beaune, Belfort, Besançon, Chalon-sur-Saône, Dijon, Mâcon, Nevers
Villages:
Others Sights & Attractions: The Hôtel Dieu in Beaune,
Departments: Côtes-d'Armor, Finistère, Ille-et-Vilaine, Morbihan
Cities: Brest, Lorient, Quimper, Rennes, Saint-Malo, Vannes
Towns: Concarneau, Fougères, Lanester, Lannion, Saint-Sévigné
Villages:
Others Sights & Attractions:
Departments: Cher, Eure-et-Loir, Indre, Indre-et-Loire, Loir-et-Cher, Loiret
Cities: Blois, Bourges, Chinon, Maintenon, Orléans, Tours
Towns: Amboise, Châteauroux, Chartres, Chinon, Dreux, Nogent-le-Rotrou, Vendôme
Villages: Nançay, Saint-Benoît-du-Sault
Others Sights & Attractions: Châteaus: Angers, Amboise, Azay-le-Rideau, Blois, Chambord, Chaumont-sur-Loire, Chenonceau ,Cheverny, Chinon , Langeais , Loches ,Montreuil-Bellay, Montsoreau, Rivau ,Saumur ,Ussé ,Valencay Villandry
Departments: Haute-Corse, Corse-du-Sud
Cities: Ajaccio, Bastia, Sartene
Towns: Porto-Vecchio
Villages: Aléria, Bonifacio, Calvi, Corte, Propiano, Sartène
Others Sights & Attractions:
Departments: Ardennes, Aube, Bas-Rhin, Haute-Marne, Haut-Rhin, Marne, Meurthe-et-Moselle, Meuse, Moselle, Vosges
Cities: Colmar, Metz, Mulhouse, Nancy, Reims, Strasbourg, Troyes
Towns: Châlons-en-Champagne, Charleville-Mézières, Chaumont, Épernay, Épinal, Forbach, Haguenau, Illkirch-Graffenstaden, Montigny-lès-Metz, Saint-Dizier, Saint-Louis, Sarreguemines, Schiltigheim, Thionville, Vandœuvre-lès-Nancy
Villages:
Others Sights & Attractions:
Departments: Aisne, Nord, Oise, Pas de Calais, Somme
Cities: Amiens, Calais, Dunekrque, Lille, Roubaix, Sanit-Quentian, Tourcoing
Towns: Beauvais, Valenciennes, Villeneuva-d-Ascq
Villages:
Others Sights & Attractions:
Paris – For detailed information go to our ➾ Paris page.
Departments: Paris, Essonne, Hauts-de-Seine, Seine-Saint-Denis, Seine-et-Marne, Val-de-Marne ,Val-d'Oise ,Yvelines
Other Cities & Towns: Fontainebleau, La Défense, Marne-la-Vallée, Provins, Roissy, Saint-Denis, Versailles
Villages:
Others Sights & Attractions: Disneyland Paris, Versailles Château
Departments: Calvados, Eure, Manche, Orne, Seine-Maritime
Cities: Caen, Cherbourg, Le Havre, Rouen, Saint Helier, St. Peter Port
Towns: Avranches, Bayeux, Deauville, Évreux, Lisieux
Villages:
Others Sights & Attractions: Cliffs of Étretat, The Alabaster Coast, Mont-Saint-Michel, D-Day Beaches
Departments: Charente, Charente-Maritime, Corrèze, Creuse, Deux-Sèvres, Dordogne, Gironde, Haute-Vienne, Landes, Lot-et-Garonne, Pyrénées-Atlantiques, Vienne
Cities: Angoulême, Agen, Bayonne, Bergerac, Bordeaux, Brive-la-Gaillarde, La Rochelle, Limoges, Niort, Périgueux, Poitiers, Pau,
Towns: Dax, Mont-de-Marsan, Villeneuve-sure-Lot
Villages:
Others Sights & Attract: Dune of Pilat
Departments: Ariège, Aude, Aveyron, Gard, Gers, Haute-Garonne, Hautes-Pyrénées, Hérault, Lot, Lozère, Pyrénées-Orientales, Tarn, Tarn-et-Garonne
Cities: Béziers, Montauban, Montpelier, Narbonne, Nîmes, Perpignan, Toulouse
Towns: Albi, Carrcassonne
Villages:
Others Sights & Attractions: Canal du-Midi, Carcassonne Citadel, Pyrénées mountains
Departments: Loire-Atlantique, Maine-et-Loire, Mayenne, Sarthe, Vendée
Cities: Angers, Cholet, La Roche-sur-Yon, Le Mans, Nantes, Saint-Nazzaire
Towns: Laval
Villages:
Others Sights & Attractions:
Departments: Alpes-de-Haute-Provence, Alpes-Maritimes, Bouches-du-Rhône, Hautes-Alpes, Var, Vaucluse
Cities: Aix-en-Provence, Antibes, Arles, Aubange, Avignon, Cannes, Draguignan, Fréjus, Grasse, Hyéres, la Seyne-sur-Mer, Le Cannet, Mandelieu-la-Napoule, Manosque, Marseille, Martigues, Mougins, Nice, Salon-de-Provence, Toulon
Towns: Menton, Orange, Saint Rémy-de-Provence, Saint-Tropez, Villeneive-Loubet
Villages: Éze, Gordes, Les Baux-de-Provence, Manosque, Saint-Jean-Cap-Ferrat, Saint-Paul de Vence
Others Sights & Attractions: Camargue. French Alps, French Riviera, Îles d'Hyères, Luberon, Mercantour National Park, Mont Ventoux, Verdon Gorge, Villa Ephrussi de Rothschild , Parc Calanque Nationale, Château de l'Empéri
France Country Information…