After seven decades as a constituent republic of the USSR, Belarus attained its independence in 1991. It has retained closer political and economic ties to Russia than have any of the other former Soviet republics. Belarus and Russia signed a treaty on a two-state union on 8 December 1999 envisioning greater political and economic integration. Although Belarus agreed to a framework to carry out the accord, serious implementation has yet to take place and current negotiations on further integration have been contentious. Since his election in July 1994 as the country's first and only directly elected president, Aleksandr LUKASHENKO has steadily consolidated his power through authoritarian means and a centralized economic system. Government restrictions on political and civil freedoms, freedom of speech and the press, peaceful assembly, and religion have remained in place.
Belarus Tourism Information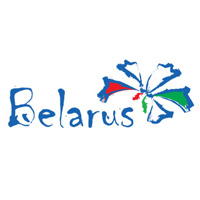 The Best of Belarus
Here is a break down of some of the most interesting and visited places. Cities or areas listed will always have more than just one thing see and do. With the popular cities or areas we list some of the best known, which should go on everyone's, must see list when they visit.
Brest
Cities:
Others Sights & Attractions:
Gomel
Cities:
Others Sights & Attractions:
Grodno
Cities:
Others Sights & Attractions:
Minsk
Cities:
Others Sights & Attractions:
Mogilev
Cities:
Others Sights & Attractions:
Vitebsk
Cities:
Others Sights & Attractions:
Belovezhskaya Pushcha National Park
Bialowieza Forest
Braslav Lakes
Brest Fortress-Brest
Gomel Palace
Grodno
Khatyn War Memorial
Minsk Belarusian Sate Museum
Church of St. Simon's
Independence Square
Victory park
Mir Castle
Nesvizh Castle
Vitebsk
🇧🇾 Belarus Country Information…