Kongeriket Norge
Kingdom of Norway
Two centuries of Viking raids into Europe tapered off following the adoption of Christianity by King Olav TRYGGVASON in 994; conversion of the Norwegian kingdom occurred over the next several decades. In 1397, Norway was absorbed into a union with Denmark that lasted more than four centuries. In 1814, Norwegians resisted the cession of their country to Sweden and adopted a new constitution. Sweden then invaded Norway but agreed to let Norway keep its constitution in return for accepting the union under a Swedish king. Rising nationalism throughout the 19th century led to a 1905 referendum granting Norway independence. Although Norway remained neutral in World War I, it suffered heavy losses to its shipping. Norway proclaimed its neutrality at the outset of World War II, but was nonetheless occupied for five years by Nazi Germany (1940-45). In 1949, Norway abandoned neutrality and became a member of NATO. Discovery of oil and gas in adjacent waters in the late 1960s boosted Norway's economic fortunes. In referenda held in 1972 and 1994, Norway rejected joining the EU. Key domestic issues include immigration and integration of ethnic minorities, maintaining the country's extensive social safety net with an aging population, and preserving economic competitiveness.
Tourism Information...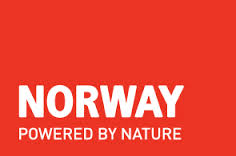 The Best of Norway...
Norway's Most Popular Sights...
Here is a list of some of the most interesting and visited places. Cities or areas listed will always have more than just one thing see and do. With the popular cities or areas we list some of the best known, which should go on everyone's, must see list when they visit.

Alesund
Atlantic Ocean Road
Bergen

The Hanseatic Wharf
Hardanger Fjord
Mount Ulriken

Flåm
Geiranger Fjord

Lillehammer

Lofoten Islands

Oslo

Norwegian Museum of Cultural History
Norwegian Opera House
Vigeland Museum
Vigelandsparken
Viking Ship Museum

Pulpit Rock-

Forsand

Sognefjord
Svalbard Islands
Trondheim
TromsoTrolltunga –

Odda
Counties of Norway…
| | | | |
| --- | --- | --- | --- |
| Akershus | Aust-Agder | Buskerud | Finnmark |
| Hedmark | Hordaland | Møre_og_Romsdal | Nord-Trøndelag |
| Nordland | Oppland | Oslo | Rogaland |
| Sogn_og_Fjordane | Sør-Trøndelag | Telemark | Troms |
| Vest-Agder | Vestfold | Østfold | |
Country Information...
Capital
Oslo
Largest City
Oslo
Government
Constitutional Monarchy and Parliamentary Democracy
Currency
Kroner (NOK)
Area
total: 323,802 km2 water: 19,520 km2 land: 304,282 km2ranked
Population
5,265,158 (July 2016 est.) ranked 121st
Language
Bokmal Norwegian (official), Nynorsk Norwegian (official), small Sami- and Finnish-speaking minorities
note: Sami is an official language in nine municipalities
Ethnic Groups
Norwegian 94.4% (includes Sami, about 60,000), other European 3.6%, other 2% (2007 est.)
Religion
Church of Norway (Evangelical Lutheran – official) 82.1%, other Christian 3.9%, Muslim 2.3%, Roman Catholic 1.8%, other 2.4%, unspecified 7.5% (2011 est.)
Electricity
230V, 50Hz (European or Italian plug)
Country code
+47
Internet TLD
.no
Time Zone
CET (UTC+1)
Drives on the
Right
Anthem
Ja, vi esker dette lander

" Yes We Love This Country "

Motto
Alt for Norge "

Everything for Norway"

Monarch
Harald V
Prime Minister
Erna Solberg
Holidays and Observances in Norway in 2020