The mountain ranges of Europe are a big impact on its climate and ecosystem. Their melting snow is the source of Europe's most important rivers and waterways. The mountains are also a destination for summer and winter activities.
In winter many of these areas are meccas for winter sports like skiing, snowboarding and more. There are many resorts that provide some of the worlds best skiing. Resorts with plenty of runs and lifts to accommodate the skills of beginners or pros.
In summer these areas may attract just as many if not more visitors because of their natural beauty. Hiking trails provide miles of paths that offer incredible scenery and alpine wildlife. Many mountain villages offer accommodation for the traveler who just wants to get away from the busy cities.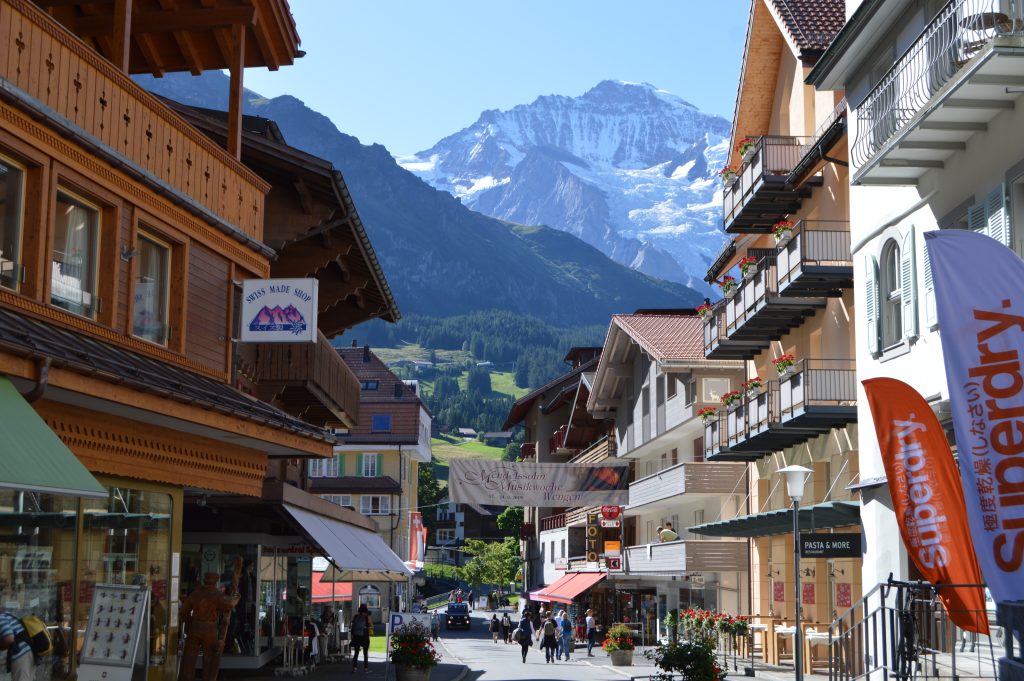 Europe's Popular Mountain Areas…
🇦🇩 Andorra
Cities / Villages: Grandvalira
Austria
Cities / Villages: Bad Gastein, Ellmau, Engelberg, Hallstatt, Innsbruck, Ischgl, Kitzbühel, Lech am Arlberg, Saalbach and Hinterglemm, Saas-Fee, Saint Anton am Alberg, Saint Wolfgang, Salzburg, Seefled, Zell am See

Sights:
Altausee, Attersee, Eisriesenwelt Cave, Großglockner Alpine Road, Hohenwerfen Castle, Mondsee , Schafberg, Wolfgangsee, Zeller See
Bulgaria
Cities / Villages: 
Bansko
Czechia
Cities / Villages: Grandvalira
France
Cities / Villages: Albertville, Alpe D'huez, Annecy, Chamonix, Châtel, Courchevel, Grenoble ,La Plagne, La Chinaillon, Les Deux Alpes ,Les Houches, Mègve ,Méribel, Morzine, Notre dame de Bellecombe, Rougen, Saint Gervais les Bains, Saint Jean d'Arves, Samoens, Tignes, Val-d'sère, Val Thorens

Sights: Mount Blanc, Lake Geneva
Germany
Cities / Villages:
Brechtesgaden, 
Füssen, Garmisch-Partenkirchen
, Mittenwald

Sights: 
Koingsee, Neuschwanstein & Hohenschwangau Castles, Zugspitze
Italy
Cities / Villages: Bardonecchia, Bormio, Breuil Cervina, Canazei, Cavalese, Cortina d'Ampezzo, Courmayeur, Leeco, Livigno, Madonna di Campiglio, Merano, Moena, San Martino di Castrozza, Tarvisio, Val de Funes, Val Gardena

Sights: 
Lake Misurina, Tri Cime National Park
Montenegro
Cities / Villages:
🇳🇴 Norway
Cities / Villages: Beitostølen, Flåm, Geiranger, Lillehammer, Narvik, Olden, Reine, Undredal

Sights: 
Flåm Railway, Geirangerfjord, Hardangerfjord, Jostedalsbreen Glacier National Park, Jotunheimen National Park, Lake Gjende, Lysefjorden & Pulpit Rock, Sognefjord, Trolltunga, Vøringfossen Falls
Poland
Cities / Villages: Zakopane

Sights: 
Szczeliniec Wielki
Portugal
Cities / Villages: 
Sintra
Romania
Cities / Villages: 
Brab, Cheia, Pestera, Predeal, Sinaia, Viscri

Sights: 
Bran Castle, Făgăraș Mountains, Poenari Castle, Transfagarasan Road
Slovakia
Cities / Villages: Jasná Nízke Tatry
Slovenia
Cities / Villages: 
Bled

Sights: Kranjska Gora, Lake Bled, Lake Jasna, Soca River, Triglav National Park
Sweden
Cities / Villages: Åre
Switzerland
Cities / Villages: 
Andermatt, Basse-Nendaz, Davos, Grindewald, Gruyére, Gstaadt, Guarda, Interlaken, Lucerne, Murren, St. Moritz, Wengen, Zermatt, Zürich

Sights: 
Bernina Express, Furkas Pass, Great St. Bernard Pass, 
Jungfraujoch, Lauterbrunnen Valley, Matterhorn, Mount Pilatus, Schlithorn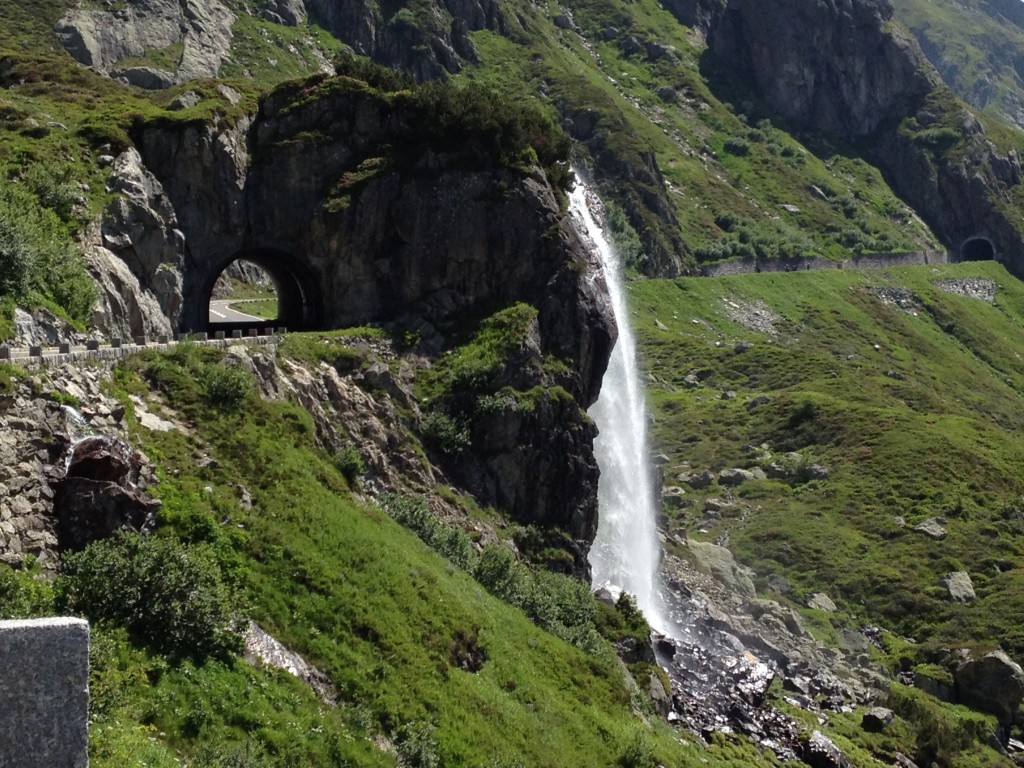 The Alps
The Alps are comprised of many different ranges and groups of mountains. Historically these have been classified differently by countries and organizations. The Partizione delle Alpi of 1926 is used in this table. A SOIUSA plan has been proposed but, not made official.
Range

Maritime Alps

Cottian Alps

Graian Alps

Provence Alps

Dauphiné Alps

Provence Prealps

Dauphiné Prealps

Savoy Alps

Countries

🇫🇷 France 🇮🇹 Italy 🇲🇨 Monaco

🇫🇷 France 🇮🇹 Italy

🇫🇷 France 🇮🇹 Italy 🇨🇭 Switzerland

🇫🇷 France

🇫🇷 France

🇫🇷 France

🇫🇷 France

🇫🇷 France 🇮🇹 Italy 🇨🇭 Switzerland
Highest Point

Monte Argentera 10,817

Monte Viso 12,602

Grand Paradiso 13,323

Tête de l'Estrop 9,715

Barre des Écrins 13,458

Haute Cime 3,257

l'Obiou 9,150

Mt. Blanc 15,781


Central Alps…
Range

Pennine Alps

Lepontine Alps

Rhaertian Alps

Bernese Alps

Glarus Alps

Swiss Prealps

Bavarian Alps

Lombard Prealps

Countries

🇮🇹 Italy 🇨🇭 Switzerland

🇮🇹 Italy 🇨🇭 Switzerland

🇮🇹 Italy 🇱🇮 Liechtenstein 🇨🇭 Switzerland

🇨🇭 Switzerland

🇨🇭 Switzerland

🇨🇭 Switzerland

🇩🇪 Germany

🇮🇹 Italy 🇨🇭 Switzerland
Highest Point

Dufourspitze 15,203

Monte Leone 11,657

Piz Bernina 13,284

Finsteraarhorn 14,022

Tödi 11,857

Schilthorn 9,740

Zugspitze 9,718

Pizzo di Coca 10,010


Eastern Alps…
Range

Noric Alps

Dolomites

Carnic Alps

Julian Alps

Karavanks

Salzburg Alps

Austrian Alps

Styrian Alps

Venetian Alps

Countries

🇦🇹 Austria 🇸🇮 Slovenia

🇮🇹 Italy

🇦🇹 Austria 🇮🇹 Italy

🇮🇹 Italy 🇸🇮 Slovenia

🇦🇹 Austria 🇸🇮 Slovenia

🇦🇹 Austria 🇩🇪 Germany

🇦🇹 Austria

🇦🇹 Austria 🇸🇮 Slovenia

🇮🇹 Italy
Highest Point

Eisenhut 8,009

Marmolada 10,968

Coglians 9,127

Triglav 9,396

Hochstuhl/ Stol 7,336

Hoher Dachstein 9,826

Hochschwab 7,470

Hochter 7772

Col Nudo 8,110

The Carpathian Mountains…
Range

Outer Western

Inner Western

Outer Eastern

Inner Eastern

Southern

Romanian

Countries

🇨🇿 Czechia 🇵🇱 Poland

🇭🇺 Hungary 🇸🇰 Slovakia

🇵🇱 Poland 🇷🇴 Romania 🇺🇦 Ukraine

🇵🇱 Poland 🇷🇴 Romania 🇺🇦 Ukraine

🇷🇴 Romania

🇷🇴 Romania
Highest Point

Lysá hora 4,341

Gerlachovský štít 8,711

Hoveria 6,762

Pietrosu Peak 6,896

Moldoveanu 8,346

Bihorul 6,066
Other European
Mountains…
Range

The Ardennes

Balkan Mountains

Böhmerwald – Bohemian Forest

Cambrian Mountains

Cantabrian Mountians

The Caucasus


Dinaric Alps



Erzgebirge – Ore Mountains

Grampian Mountains

Harz Highland

Jura Mountains

Pindus Mountians

The Pyrenees

Scandinavian Mountains

Sierra Morena

Sierra Nevada

The Sudetes

Taurus Mountains

Ural Mountains

The Vosages
Countries

🇧🇪 Belgium 🇫🇷 France 🇱🇺 Luxembourg

🇧🇬 Bulgaria 🇷🇸 Serbia

🇦🇹 Austria 🇨🇿 Czechia 🇩🇪 Germany

🇬🇧 United Kingdom 🏴󠁧󠁢󠁷󠁬󠁳󠁿 Wales

🇪🇸 Spain

🇦🇲 Armenia 🇦🇿 Azerbaijan 🇬🇪 Georgia 🇷🇺 Russia

🇦🇱 Albania 🇧🇦 Bosnia Herzegovina 🇭🇷 Croatia 🇮🇹 Italy 🇲🇪 Montenegro 🇷🇸 Serbia 🇸🇮 Slovenia

🇨🇿 Czechia 🇩🇪 Germany

🇬🇧United Kingdom 🏴󠁧󠁢󠁳󠁣󠁴󠁿 Scotland

🇩🇪 Germany

🇫🇷 France 🇨🇭 Switzerland

🇦🇱 Albania 🇬🇷 Greece

🇦🇩 Andorra 🇫🇷 France 🇪🇸 Spain

🇫🇮 Finland 🇳🇴 Norway 🇸🇪 Sweden

🇪🇸 Spain

🇪🇸 Spain

🇨🇿 Czechia 🇩🇪 Germany 🇵🇱 Poland

🇹🇷 Turkey

🇷🇺 Russia

🇫🇷 France 🇩🇪 Germany

Highest Point

Signal de Batrange 2,277

Botev Peak 7,795

Großer Arber 4,777

Pen Pumlumon Fawr 2,467

Torre de Cerredo 8,668

Mt. Elbrus 18,510


Jezerce 8,839



Klínovec 4,081

Ben Nevis 4,409

Brocken 3,743

Crêt de la Neige 5,640

Smolikas 8,652

Aneto 11,168

Galdhópiggen 8,100

Bañuela 4,370

Mulhacén 11,411

Sněžka 5,259

Demirkazik 12,323

Mount Narodnaya 6,217

Grand Ballon 4,671