When you think about Europe, you think about the places that always come first to your mind. Those images of places and objects that always appear in books, magazines, movies and television. Throughout Europe you'll see iconic landmarks & monuments, which identify the exact destiantion where certain historical events occurred or are remembered. The man made structures may have been created to provide an important function, one that commemorates a person or important event which has gained significant importance and remembrance. They may be a buildings, cenotaphs, columns, fountains, monoliths, mounds, obelisks, palaces, plaques, statues or triumphal arches
The famous landmarks like the Eiffel Tower and Atomium, are symbolic structures left standing from World Fairs held by Paris and Belgium respectively. Big Ben, the clock in the Elizabeth Tower of parliament building is the recognized symbol of London, The Rialto Bridge of Venice or the Brandenburg Gate in Berlin are all landmarks everyone wants to have their picture taken by to show family and friends. These landmarks always seem to somehow grab our imagination more than others and sometimes leave us with the biggest and most lasting memories. Because these sites are always on the top of everyone's to see list, they can be very crowded and that make a discouraging visit. However, you will also see sites that aren't as well know or popular. Small villages in the country and mountains or city neighborhoods, located away from major tourist sites, can take your breath away.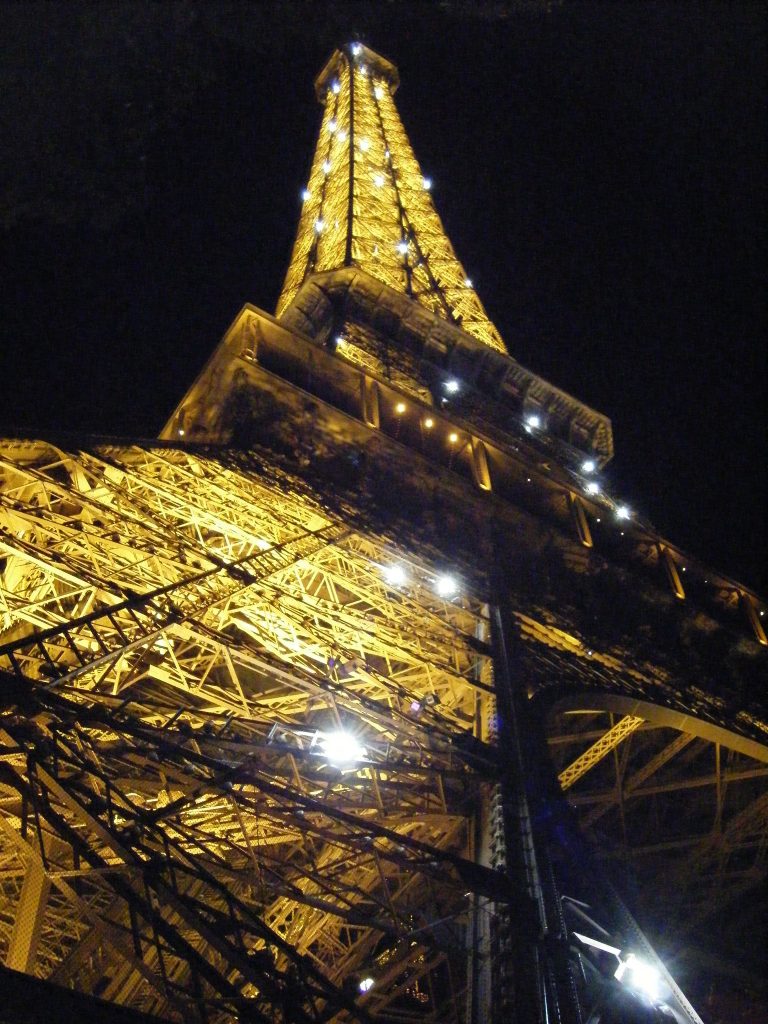 Europe is also very diversified with natural beauty and landscapes. Spectacular natural landmarks, like the Alps, are something of awe to see. The mountains and their valleys below cradle lush forests, meadows and the pristine lakes. The seas surrounding Europe create incredible coast lines, like Italy's Amalfi Coast and Englands White Cliffs of Dover. Mountains caress the sea coast of Montenegro and the majestic fjords of Norway. Beautiful beaches are everywhere from Portugals Algarve to Turkey's Antalya. Sandy beaches can also be found on the Greek islands in the Aegean sea and all along the Mediterranean sea from Cyprus to the Balearic Islands of Spain. The Danube and Rhine are just two rivers that whine through beautiful landscapes of castles, vineyards and medieval cities.
Europe's Museums are also high on many tourists list of things to see and do while visiting. Please visit our Museum page for more detailed information. Museums have been omitted from the list below but, you can view the most attended museums on our Museum page.
Something as simple as the Abbey Road pedestrian crosswalk, made famous by The Beatles on their Abbey Road album cover. Today, hundreds of people come everyday to this spot and just to walk across and have their picture taken like The Beatles. These landmarks become memorials and monuments on their own because of their uniqueness or because people can identify with them personally. Some of these can also be important to people of faiths as several religious sites play an important role for personal pilgramages.
Centuries of civilizations living throughout the lands have created some of the most interesting cities and cultures, that leave us with some of the most fantastic experiences.
Europe's Most Visited Sites…
| Site | City, Country | Annual Visitors |
| --- | --- | --- |
| The Grand Bazaar | 🇹🇷 Istanbul, Turkey | 91,000,000 |
| Disneyland Park | 🇫🇷 Marne-la-Vallée, France | 14,800,000 |
| Notre Dame Cathedral | 🇫🇷 Paris, France | 13,650,000 |
| St. Peter's Basilica | 🇻🇦 Vatican City-Holy See | 11,000,000 |
| Sacré Coeur Basilica | 🇫🇷 Paris, France | 10,500,000 |
| Musée du Louvre | 🇫🇷 Paris, France | 9,600,000 |
| Colosseum/Forum/Palatine Hill | 🇮🇹 Rome, Italy | 7,650,519 |
| The Parthenon | 🇬🇷 Athens, Greece | 7,200,000 |
| The Eiffel Tower | 🇫🇷 Paris, France | 7,000,000 |
| Vatican Museums | 🇻🇦 Vatican City-Holy See | 6,882,931 |
| British Museum | 🇬🇧 London, England UK | 6,239,983 |
| Tate Modern | 🇬🇧 London, England UK | 6,098,340 |
| St. Mark's Basilica | 🇮🇹 Venice, Italy | 6,000,000 |
| Cologne Cathedral | 🇩🇪 Cologne, Germany | 6,000,000 |
| Sanctuary of Our Lady | 🇫🇷 Lourdes, France | 6,000,000 |
| Shrine of Padre Pio | 🇮🇹 San Giovanni Rotondo, Italy | 6,000,000 |
| Palace of Versailles | 🇫🇷 Versailles, France | 5,900,000 |
| Basilica of St. Francis | 🇮🇹 Assisi, Italy | 5,500,000 |
| Natural History Museum | 🇬🇧 London, England UK | 5,424,000 |
| Peterhof Palace | 🇷🇺 St. Petersburg, Russia | 5,245,900 |
| State Hermitage Museum | 🇷🇺 St. Petersburg, Russia | 4,956,529 |
| Sultanahmet Camii (Blue Mosque) | 🇹🇷 Istanbul, Turkey | 5,000,000 |
| National Gallery | 🇬🇧 London, England UK | 4,954,914 |
| Sagrada Familia Basilica | 🇪🇸 Barcelona, Spain | 4,561,848 |
| Museo Reina Sofia | 🇪🇸 Madrid, Spain | 4,425,699 |
| Sistine Chapel | 🇻🇦 Vatican City-Holy See | 4,000,000 |
| Catherine Palace | 🇷🇺 Tsarskoye Selo, Russia | 3,694,000 |
| Pompeii | 🇮🇹 Naples, Italy | 3,646,585 |
| Musée d'Orsay | 🇫🇷 Paris, France | 3,651,616 |
| Museo del Prado | 🇪🇸 Madrid, Spain | 3,497,345 |
| Centre Pompidou | 🇫🇷 Paris, France | 3,273,867 |
| Wilanów Palace | 🇵🇱 Warsaw, Poland | 3,098,985 |
| Schönbrunn Palace | 🇦🇹 Vienna, Austria | 3,050,000 |
| Park Güell | 🇪🇸 Barcelona, Spain | 2,958,901 |
| Aya Sofya (Hagia Sofia) | 🇹🇷 Istanbul, Turkey | 2,952,768 |
| Royal Museums Greenwich | 🇬🇧 London, England UK | 2,906,000 |
| Tower of London | 🇬🇧 London, England UK | 2,899,698 |
| Tretyakov Gallery | 🇷🇺 Moscow, Russia | 2,835,836 |
| Alhambra y Generalife | 🇪🇸 Granada, Spain | 2,760,000 |
| The Reichstag | 🇩🇪 Berlin, Germany | 2,700,000 |
| Rijksmuseum | 🇳🇱 Amsterdam, Netherlands | 2,700,000 |
| City of Arts & Sciences | 🇪🇸 Valencia, Spain | 2,637,567 |
| The Kremlin | 🇷🇺 Moscow, Russia | 2,478,622 |
| Russian Museum | 🇷🇺 St. Petersburg, Russia | 2,394,400 |
| Science & Industry | 🇫🇷 Paris, France | 2,370,000 |
| Galleria degli Uffizi | 🇮🇹 Florence, Italy | 2,361,732 |
| Battle of Stalingrad Museum | 🇷🇺 Volgograd, Russia | 2,359,300 |
| Topkapi Palace | 🇹🇷 Istanbul, Turkey | 2,335,000 |
| National Museum of Scotland | 🏴󠁧󠁢󠁳󠁣󠁴󠁿 Edinburgh, Scotland, UK | 2,210,024 |
| Edinburgh Castle | 🏴󠁧󠁢󠁳󠁣󠁴󠁿 Edinburgh, Scotland, UK | 2,111,578 |
| Van Gogh Museum | 🇳🇱 Amsterdam, Netherlands | 2,100,000 |
| Łazienki Plaace | 🇵🇱 Warsaw, Poland | 2,100,000 |
| Auschwitz-Birkenau Memorial | 🇵🇱 Oswięcim, Poland | 2,053,000 |
| Mezquite | 🇪🇸 Córdoba, Spain | 1,953,133 |
| Royal Alcázar | 🇪🇸 Sevilla, Spain | 1,875,744 |
| Prague Castle | 🇨🇿 Prague, Czechia | 1,748,000 |
| Arc de Triomphe | 🇫🇷 Paris, France | 1,583,260 |
| Royal Palace Madrid | 🇪🇸 Madrid, Spain | 1,552,481 |
| Neuschwanstein Castle | 🇩🇪 Schwangau, Germany | 1,520,128 |
| | | |
| | | |