As in America roads can lead you just about anywhere you want to travel in Europe. Driving will offer you a closer look into Europe's culture and natural beauty. Visiting smaller towns and villages away from high tourists areas will offer you a different perspective of the European landscape. It is a great way to capture a part of Europe not visible in many larger cities.
Driving around the many peninsulas and inland bodies of water from one location to another will add additional miles and time to your trips but, it is the best way to see Europe close up.
The road infrastructure in most European countries is comparable to that is the states. You will find freeways and tolls for expressways, bridges & tunnels in some countries. Coastline roads can be narrow and mountain roads very windy that can be slow but, very scenic.
Urban Driving….
Many streets and roads in European cities are centuries old. The oldest sections cities have morphed over the years into a complex of vary narrow streets, that can be hard to negotiate. High tourism brings many pedestrians and these areas may prohibit any vehicles. Traffic can be heavy and parking is a problem and costly. Large cities are no different from American cities with their heavy rush hour traffic that can bring the freeways and widest boulevards to a halt. The use of a car may not be your best option within metropolitan areas, as most destinations can easily be reach by the use of public transportation such as, subways, buses, light rail and even biking or walking.
Rural Driving…
Some rural destinations will lack regular train or bus service that can make a day trip out and back a bit more challenging. While there will be services they may not run frequently and if you miss that last train or bus back, you'll be stuck in a town overnight. This is when you may want to consider renting a car giving you the flexibility to stop where you want to stop and leave when you want to leave. The rural landscapes of Europe can be just as enchanting as it's cities. Quint old and medieval villages are plentiful and rich with their own history. The national and local parks that offer breathtaking natural scenery make it a great place to picnic.
Be prepared to pay tolls on major highways in some countries. If you do not want to drive, you may also find day tours available from major cities listed in our tours page.
You may find automatic transmission cars limited as the majority of rental cars are manual.
Driving in Europe…
What documents you should have when driving in Europe?
Your current valid operator's license with photo card ID

International Driving Permit (when necessary)

Vehicle registration document (V5c)

Rental car agreement

Proof of Auto insurance

Passports

Travel insurance documents

You will need a visa for the countries that required one upon your arrival.
Vignette (Road Tax)…
Some countries require a vignette sticker in the window of a vehicle or the vehicle is monitored on roads electronically with video cameras. This is a form of road tax assessed for the use of motorways, expressways or all roads. There can be different rates for the size of vehicles and in some countries motorcycles are excluded from vignettes.
Whether you rent, buy or borrow a vehicle to drive, make sure it complies with the countries regulations within the country you plan to drive in. Failure to be in compliance with the laws could lead to an ugly fine. Make sure you inform your rental car provider which countries you plan to drive in and whether those countries require vignette registration.
What side of the road are you on?
You have all seen or know that when in England, as we say in American, "they're driving on the wrong side of the road". Well several other countries also use the left lane for traffic flow.
Countries that drive on the left side are; Cyprus, England, Guernsey, Jersey, Ireland, Isle of Man, Malta, Northern Ireland and Scotland. That means when you rent a vehicle is those countries the driver and steering wheel will be on the right side of the car. You will shift with your left hand but, you will use your right foot on the accelerator and the left foot on your clutch and broke pedals. So if your not comfortable attempting to drive in this fashion, we suggest using public transportation. All other countries use the right side for traffic flow.
Reading European Road Signs…
You will find driving in Europe rather easy. In 1968 most countries agreed to standardize traffic regulations and road signage. Almost all road signs have been coordinated to be similar in appearance.
Yield

Stop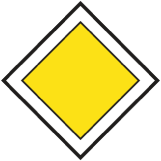 Priority Road

Yield to on coming traffic

Priority over on coming traffic

Yield ahead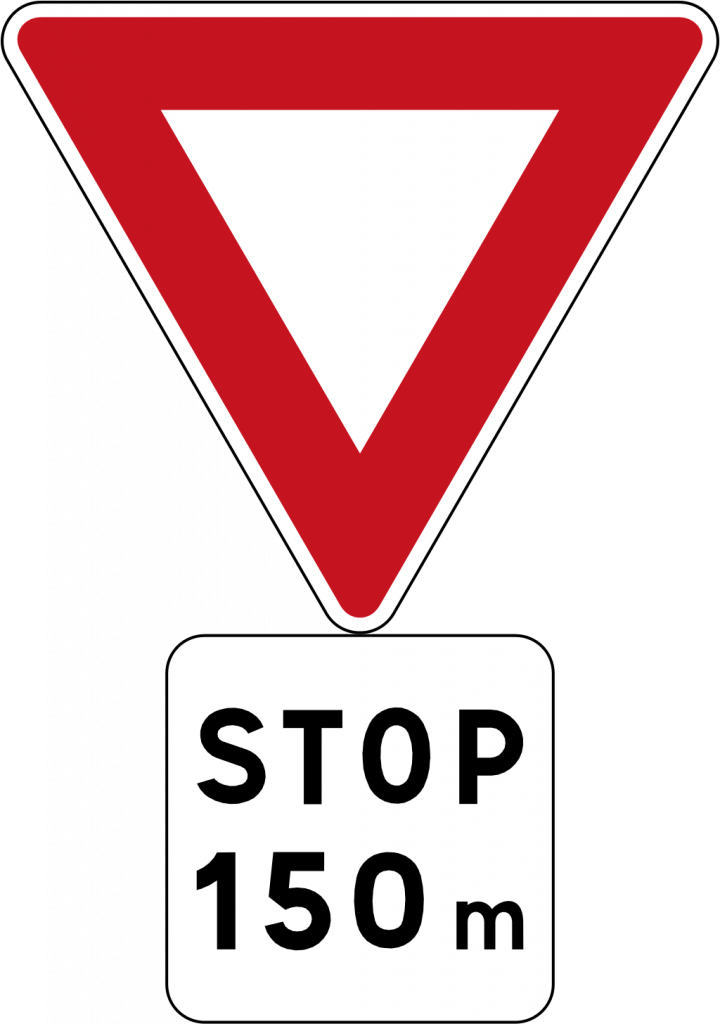 Stop ahead

Traffic signal ahead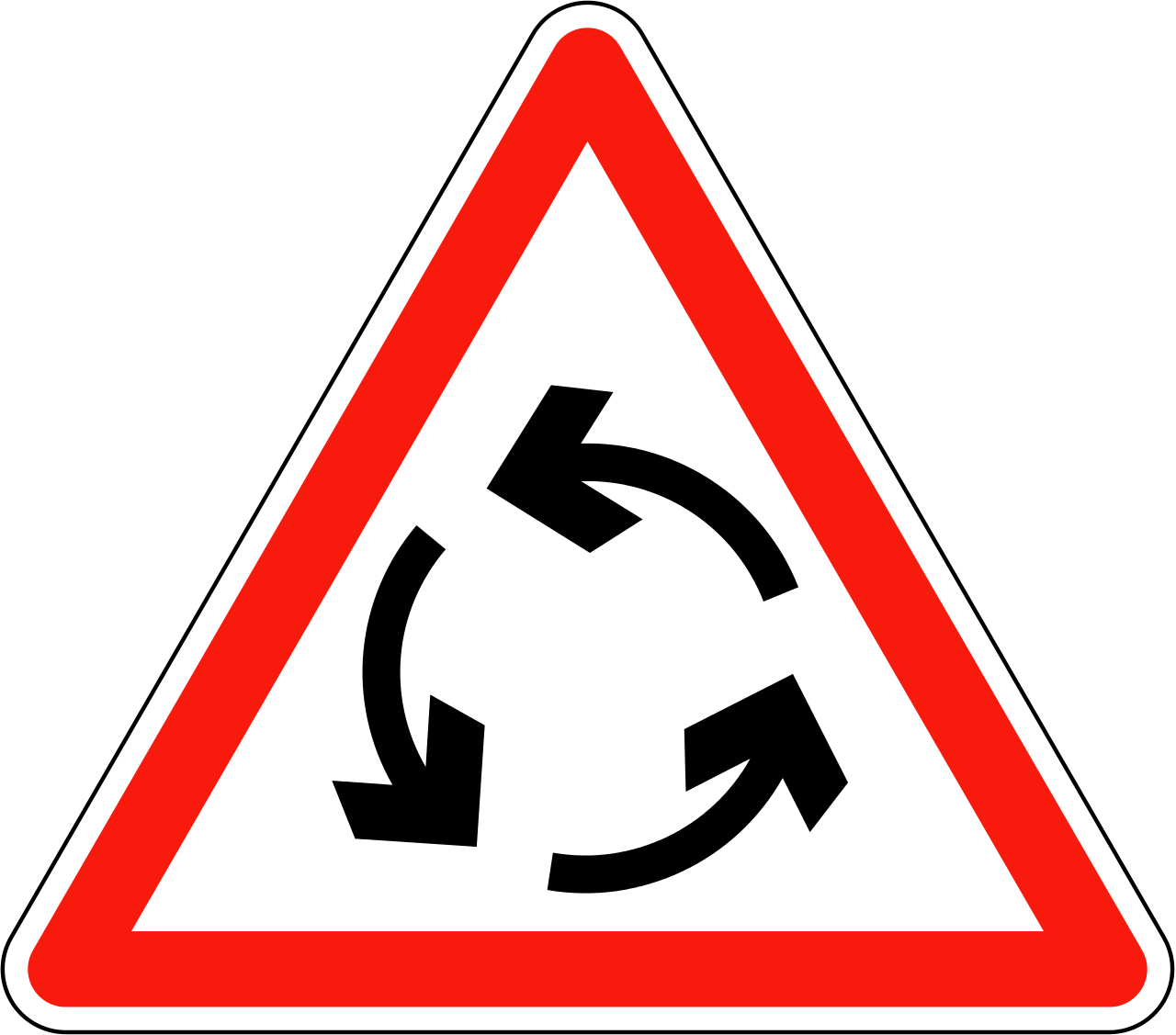 Roundabout ahead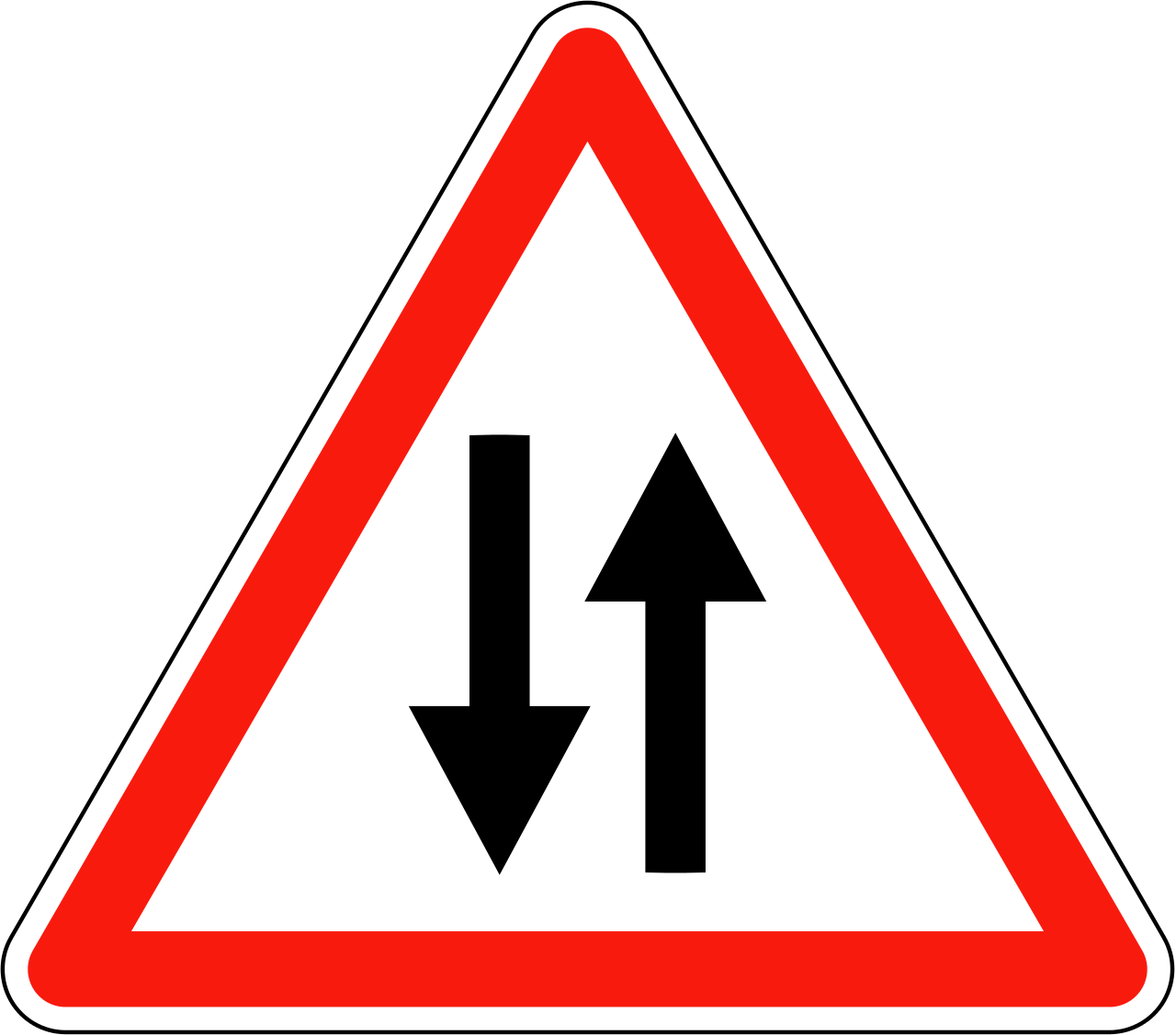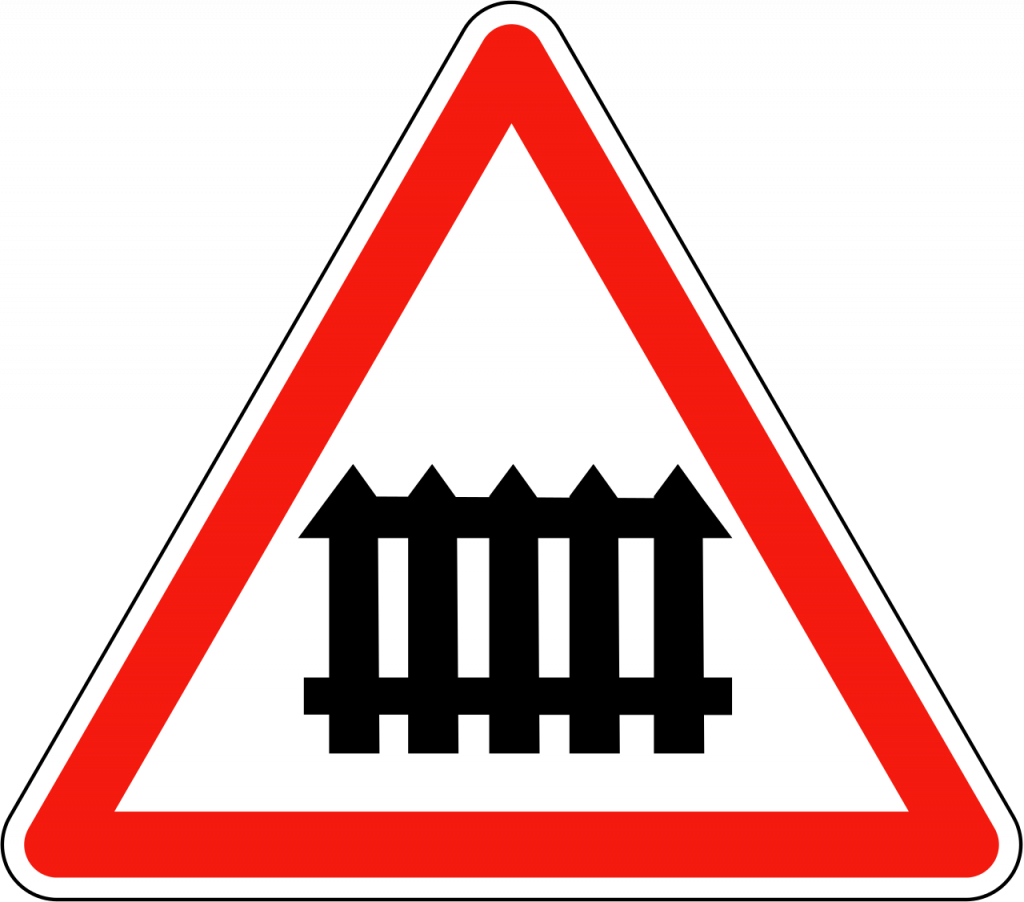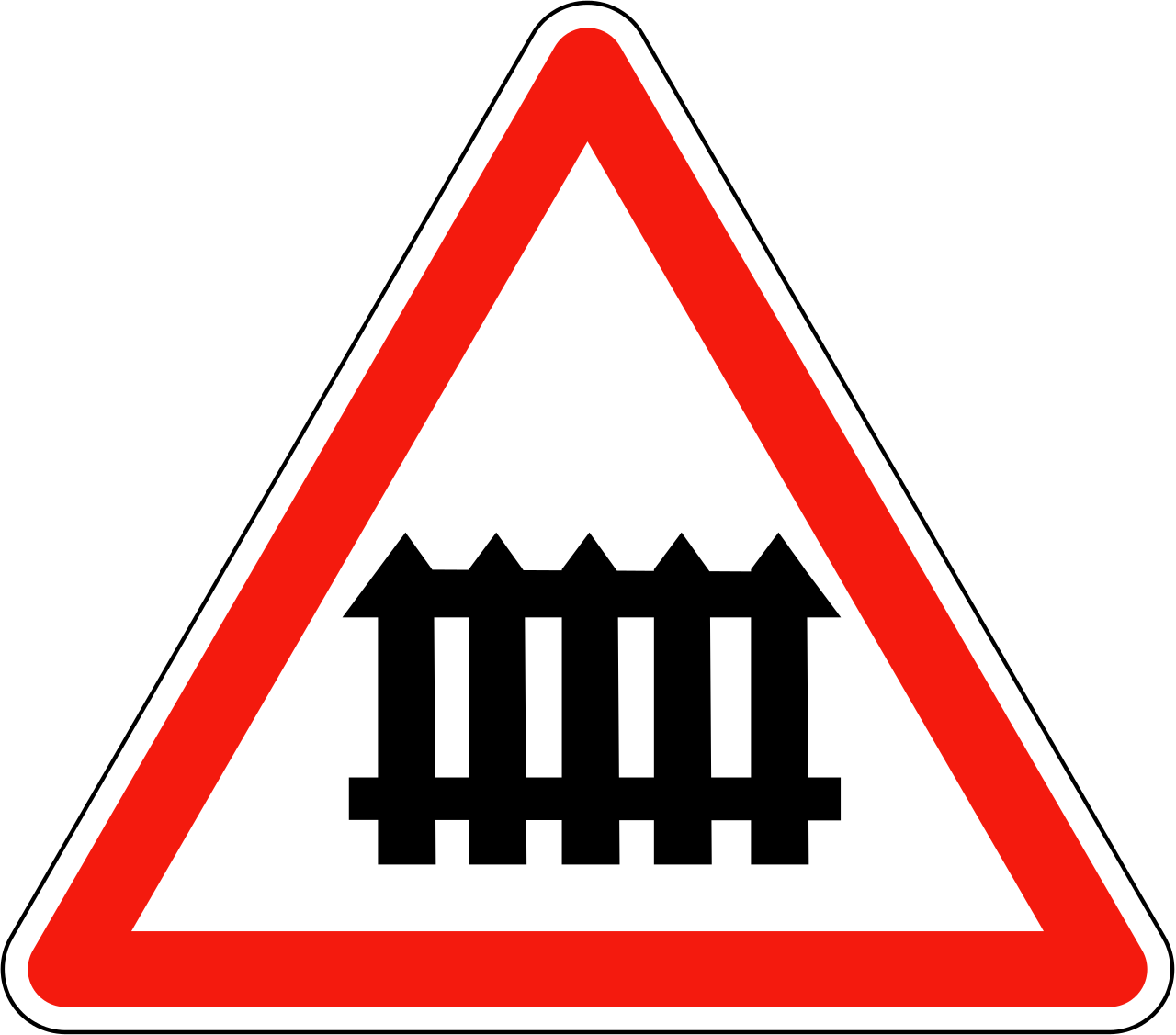 Level Crossing with barriers ahead

Railroad crossing

Road narrows one side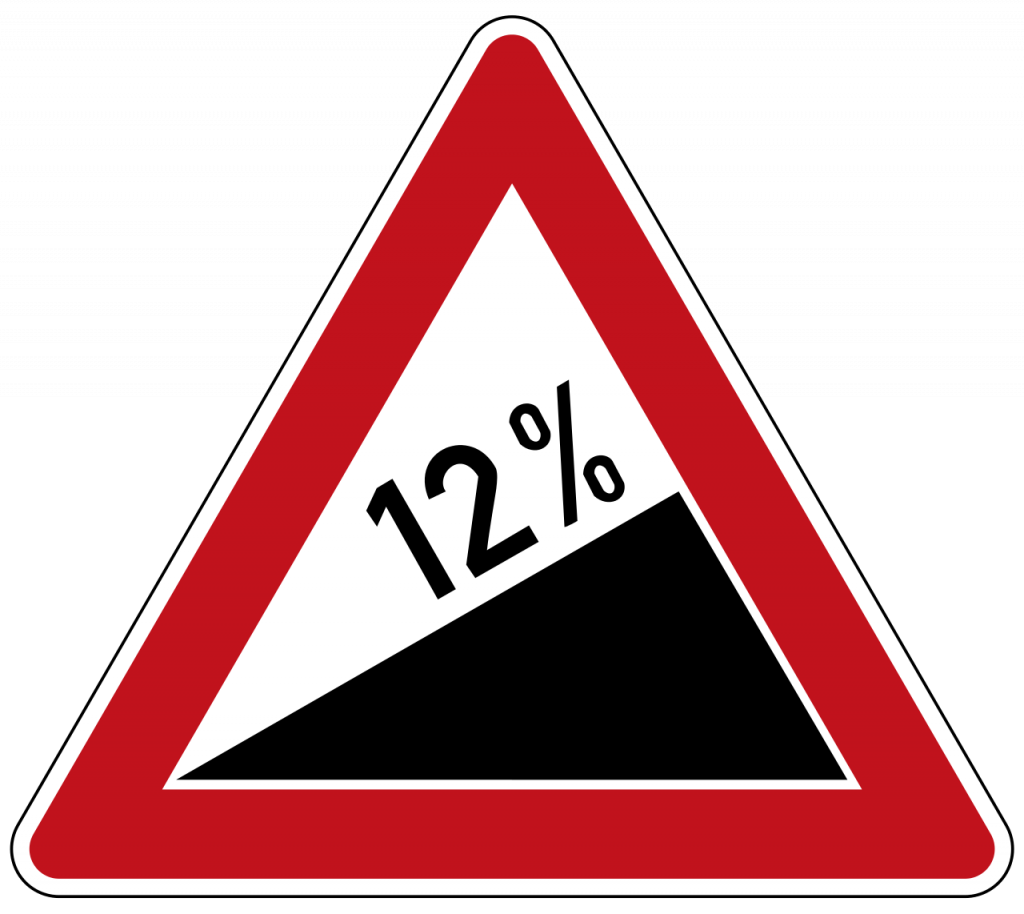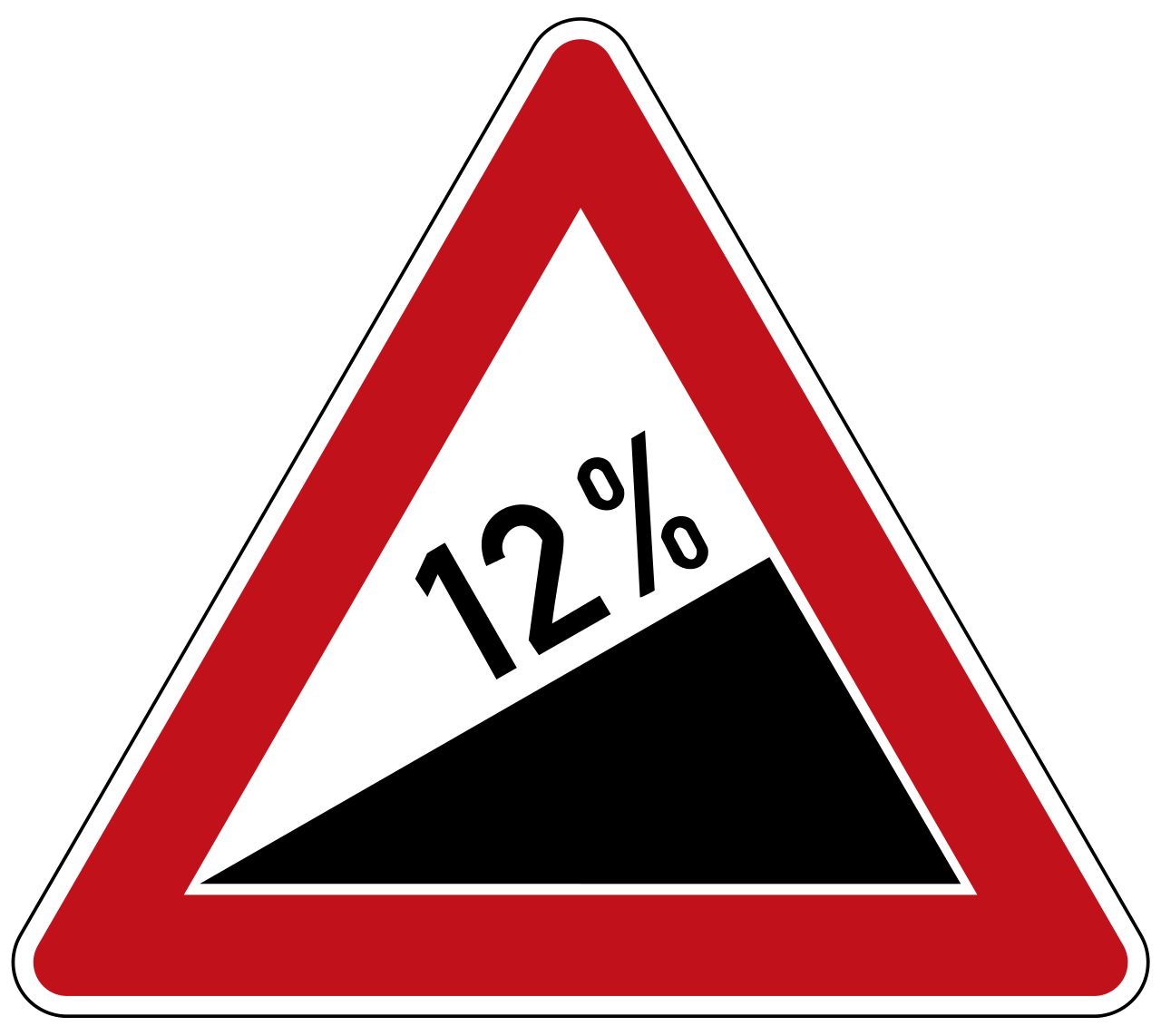 Steep ascent

Steep descent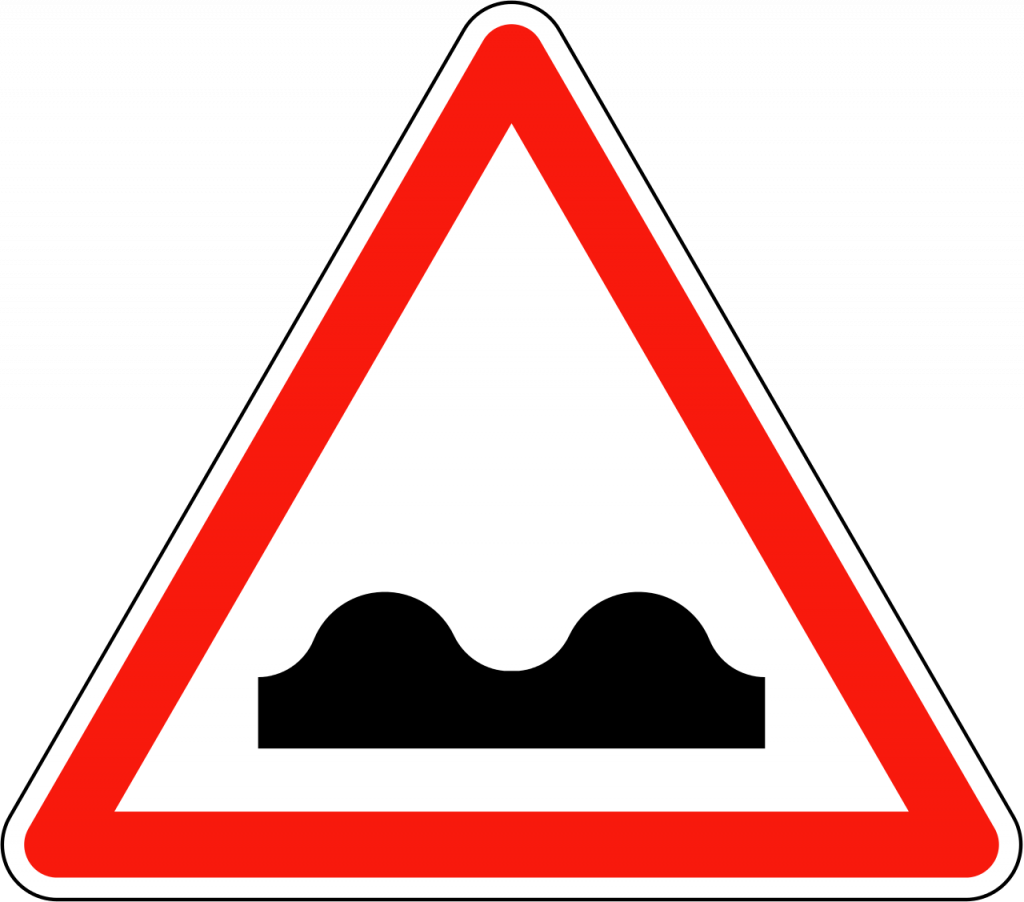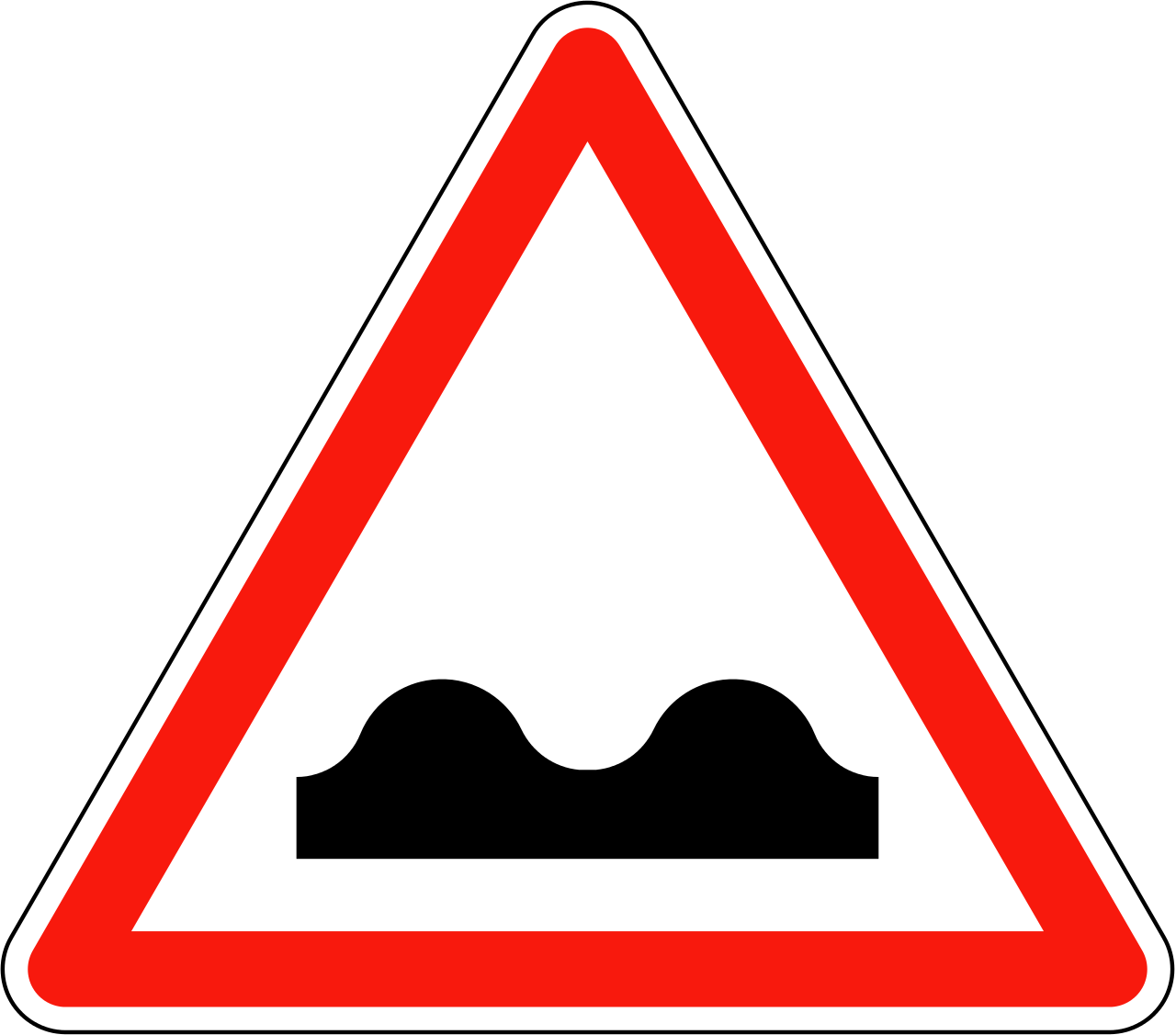 Uneven road ahead

Bend ahead

Double bend ahead

Children

Falling debris

Opening or swing bridge

Wild animals

Road work ahead
No Vehicles
Do not enter

No motorized vehicles

No right turn

No left Turn
No U turn

No passing

No parking / waiting

No stopping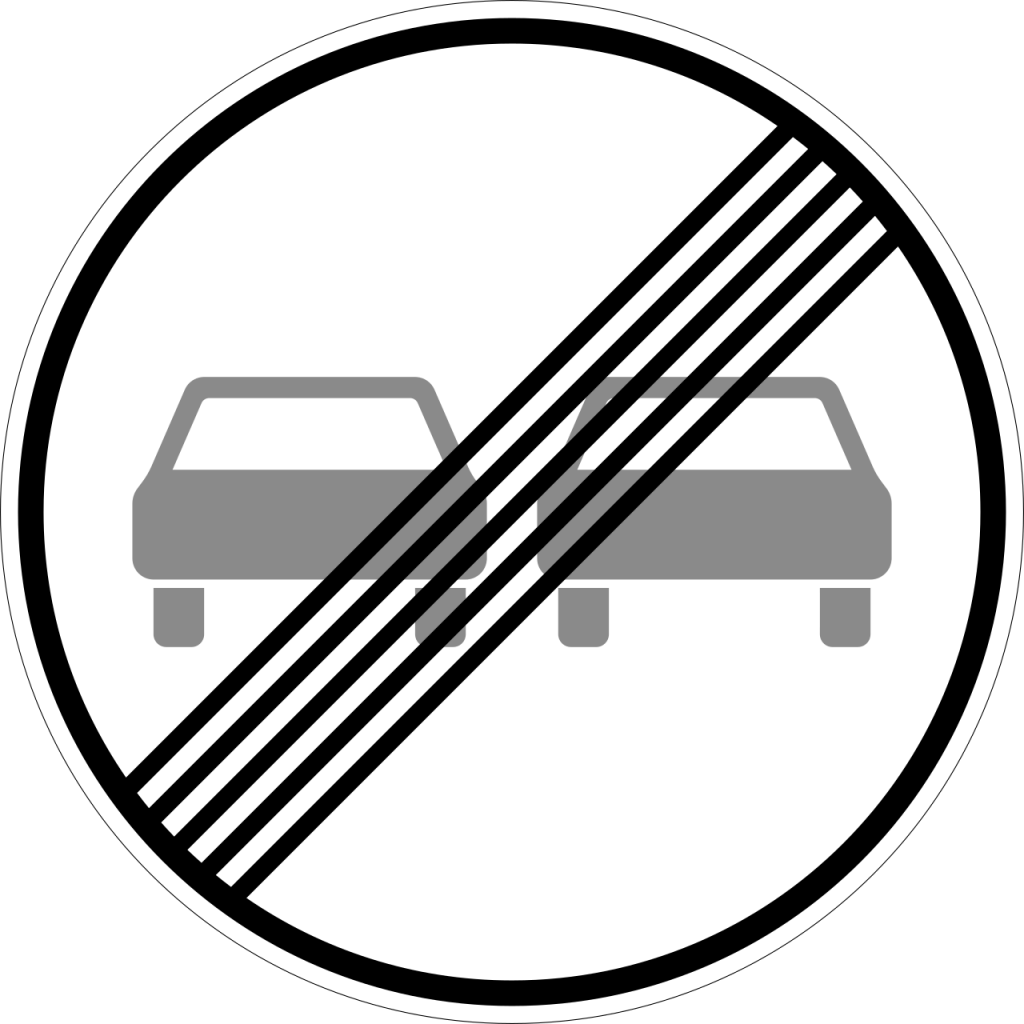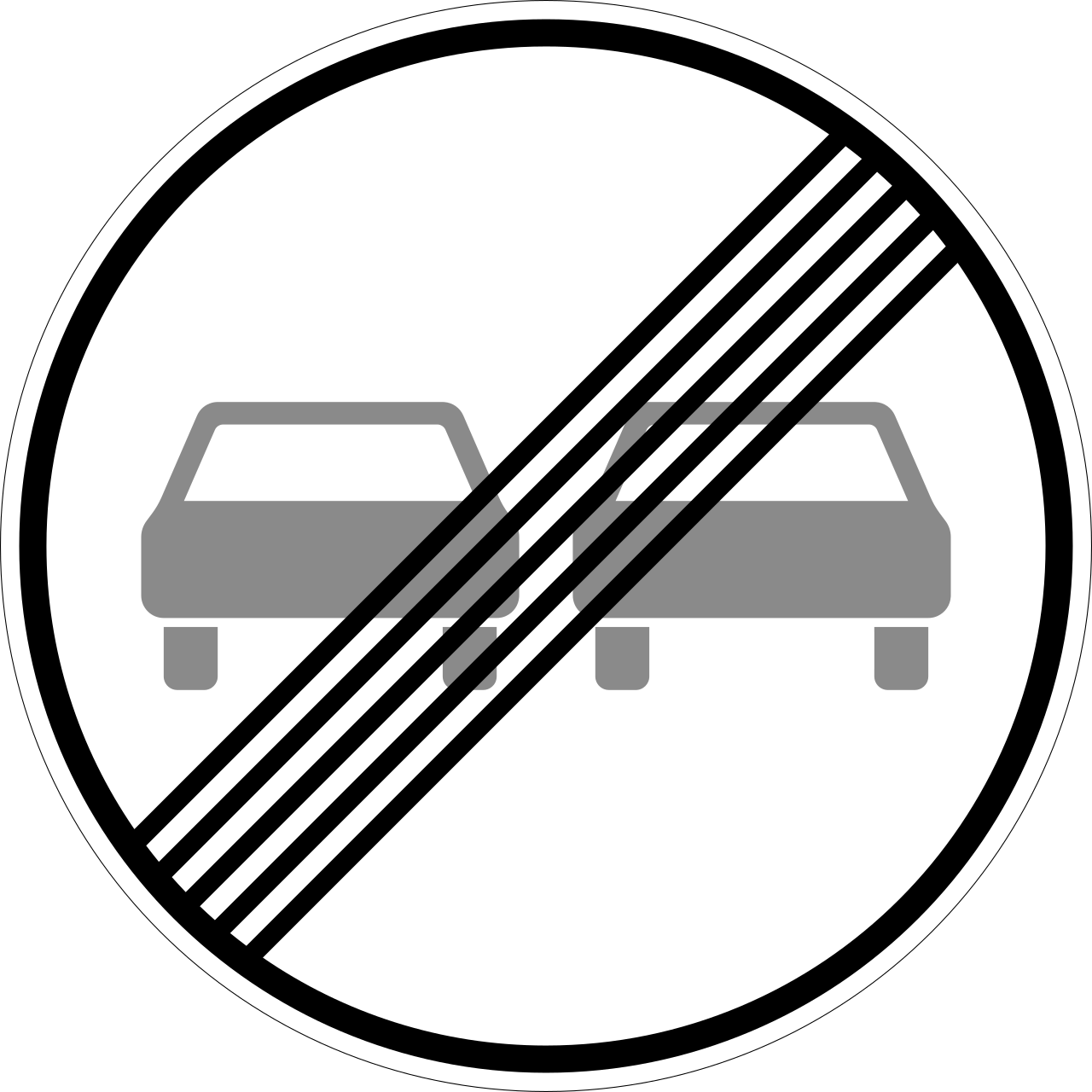 Passing zone ends

Max speed limit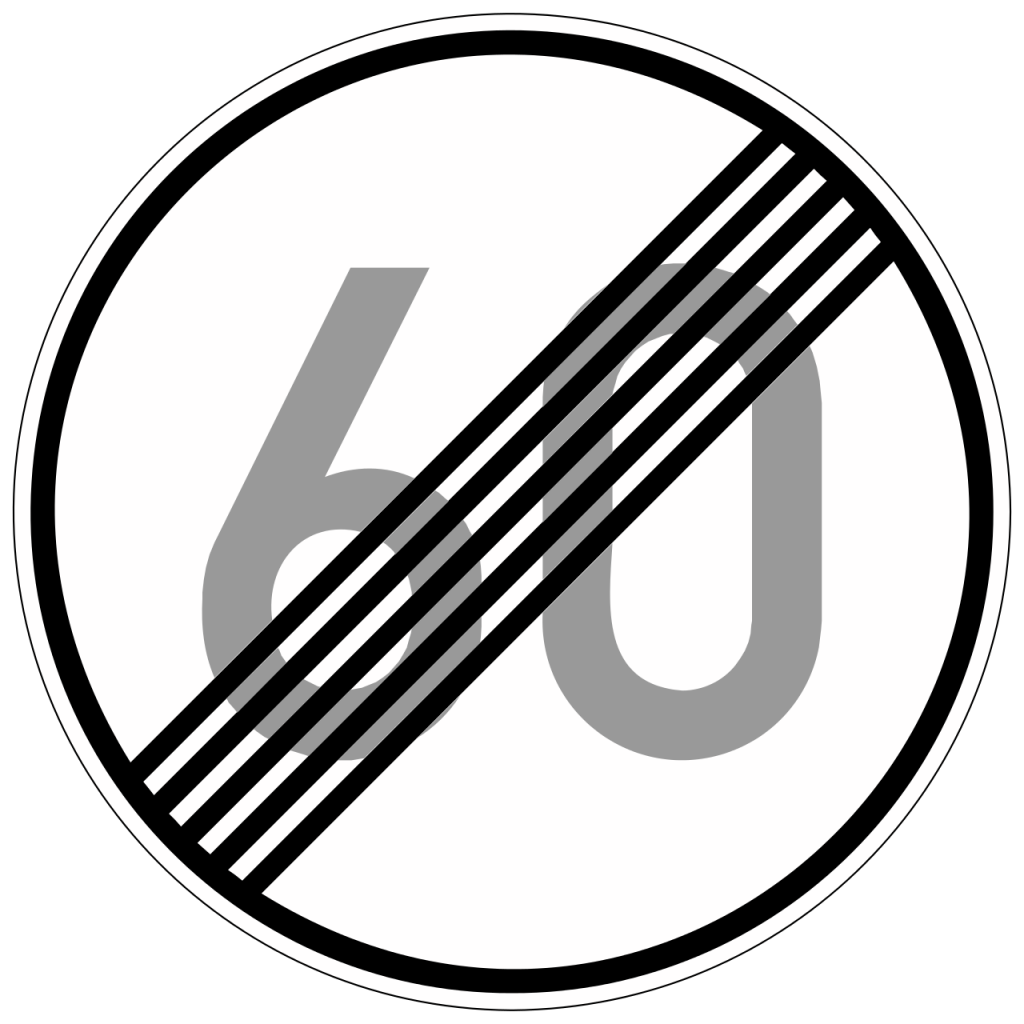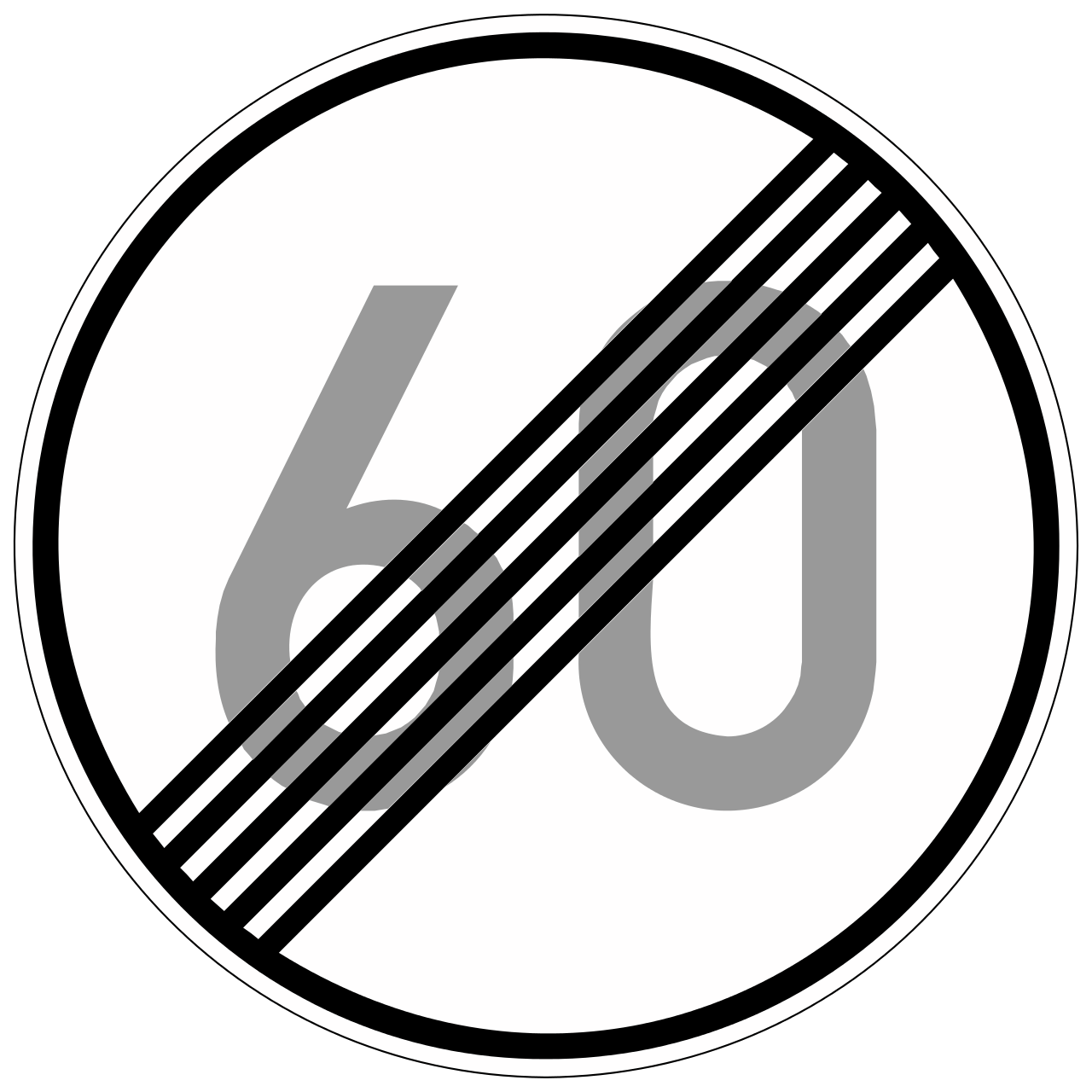 End max speed limit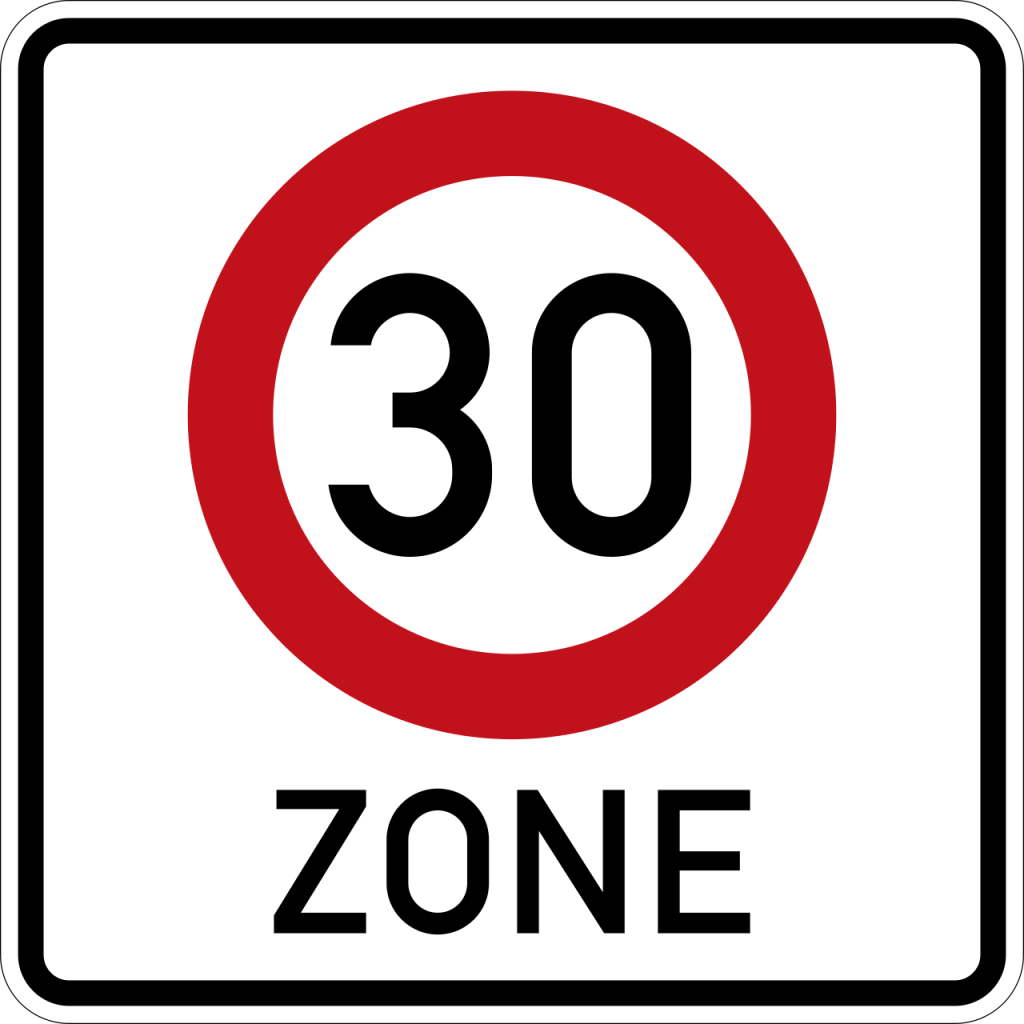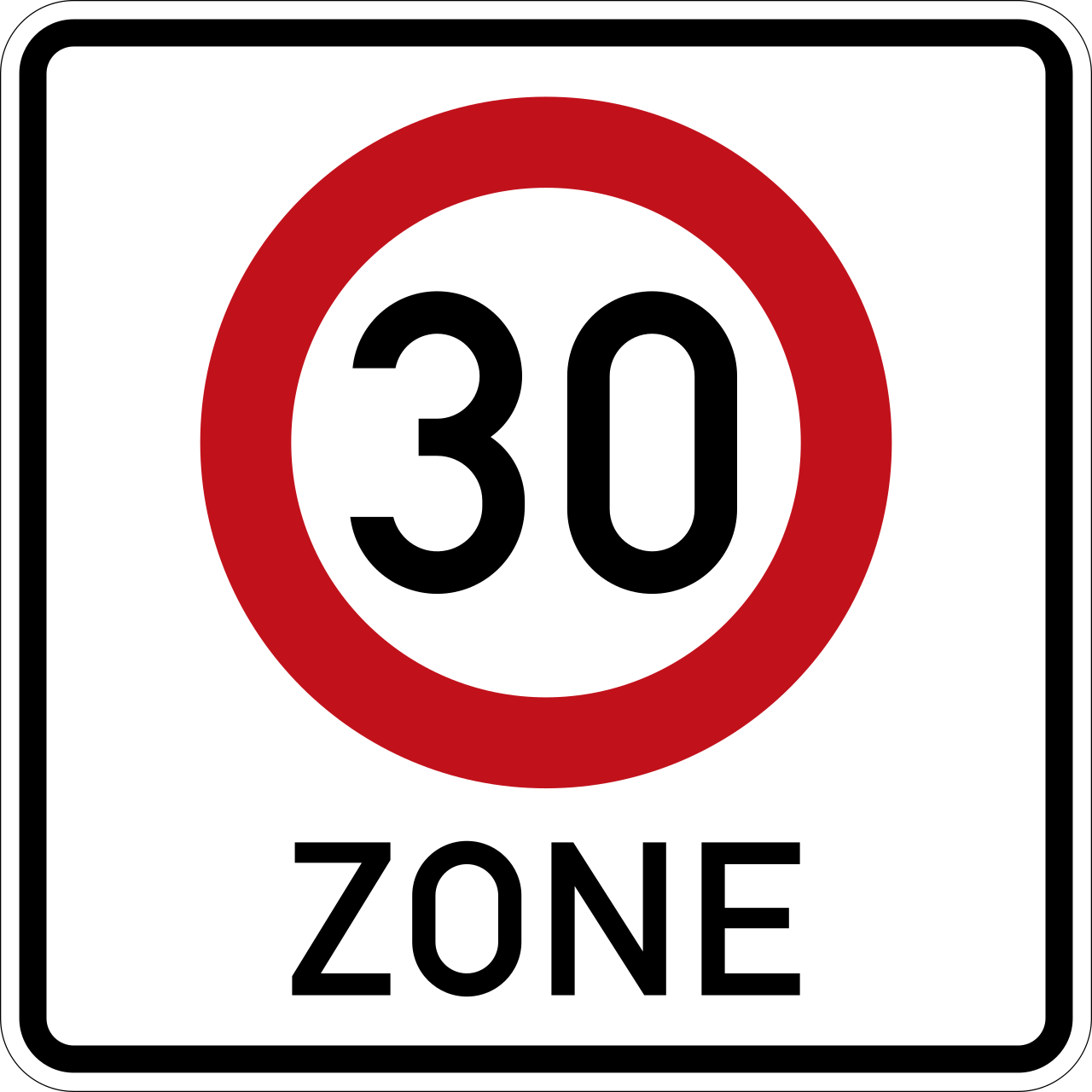 Speed limit zone
End speed limit zone

Minimum speed limit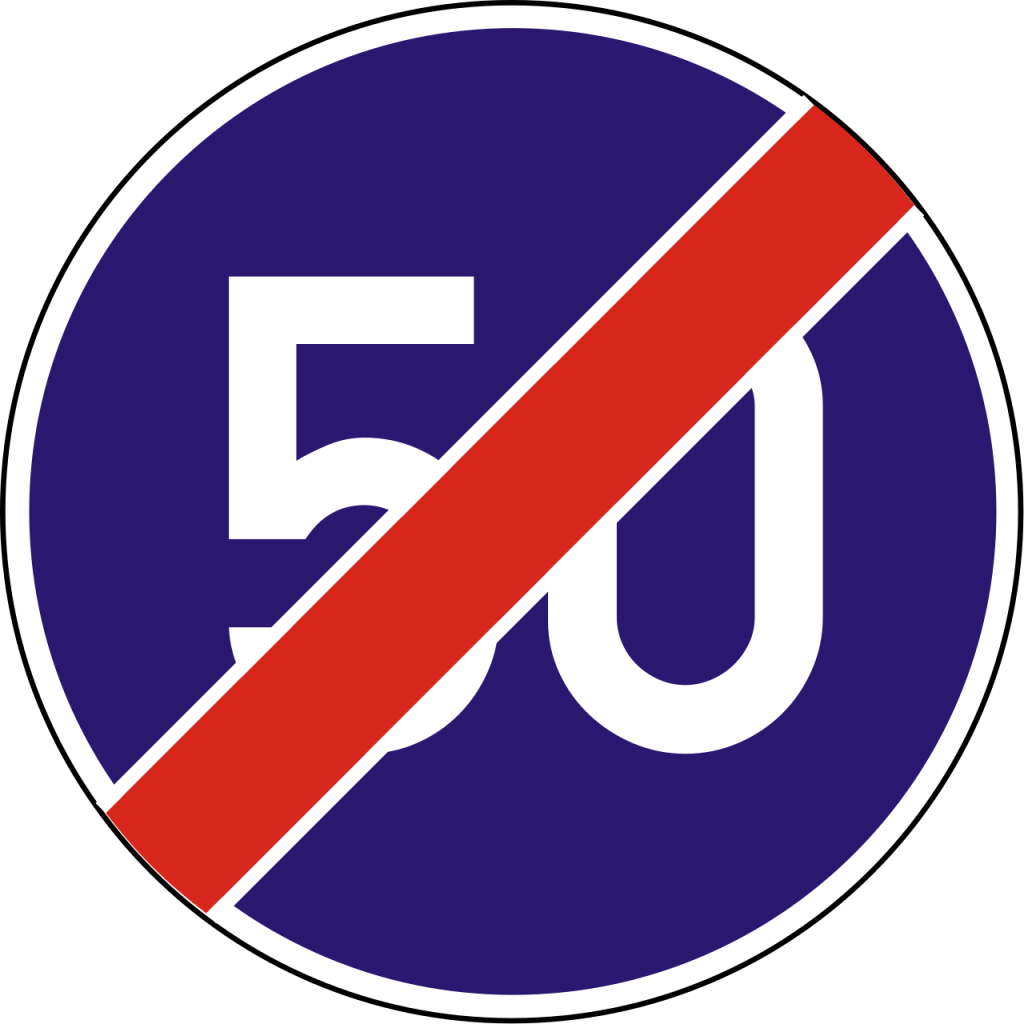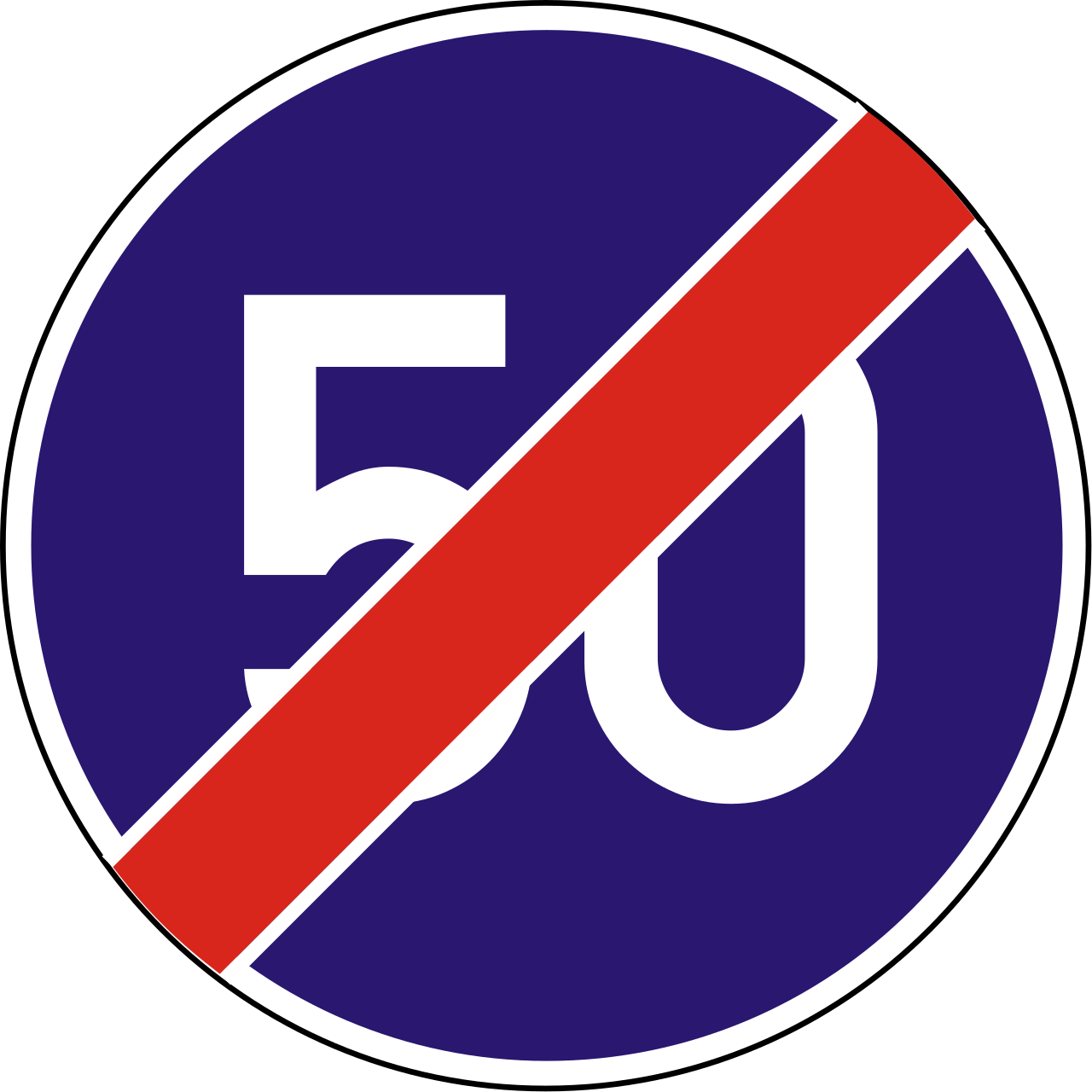 End minimum speed limit
Straight ahead only
Proceed right only

Right Turn Only

Pass on this side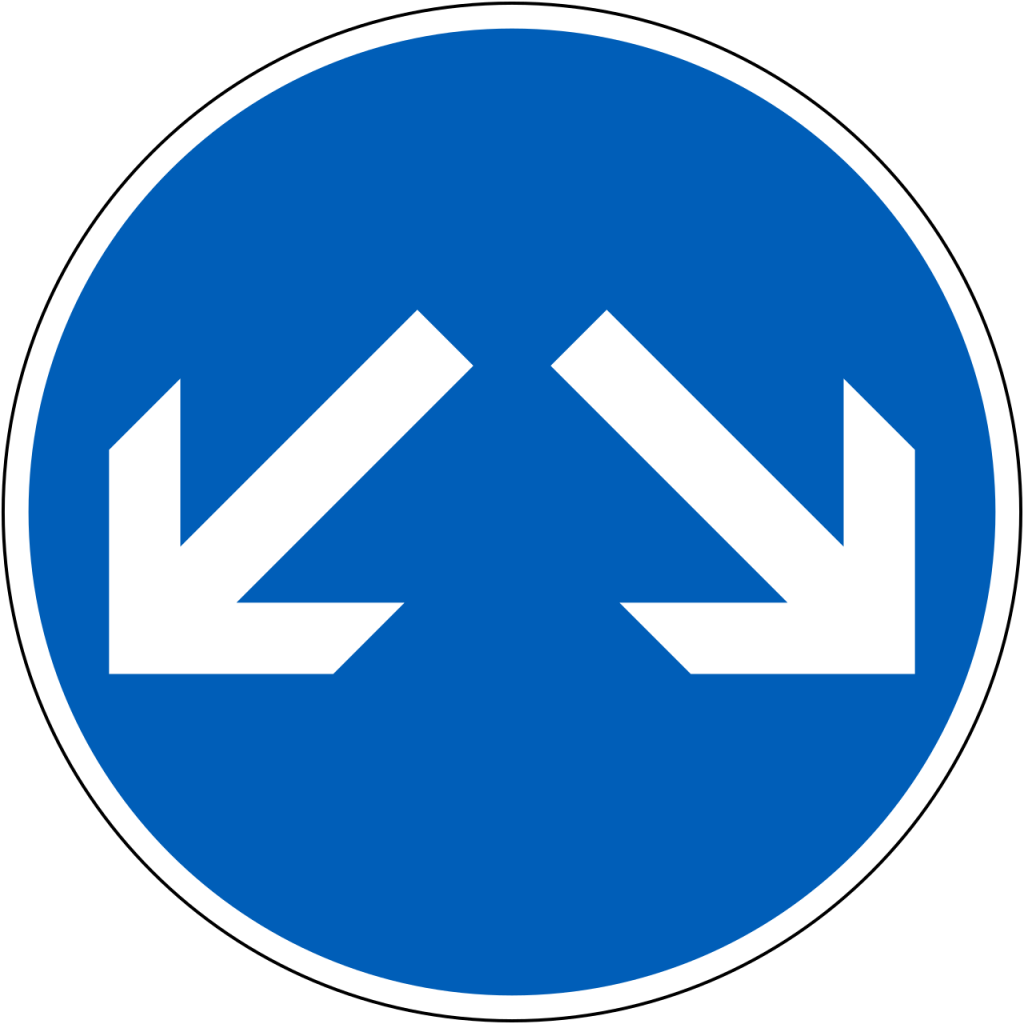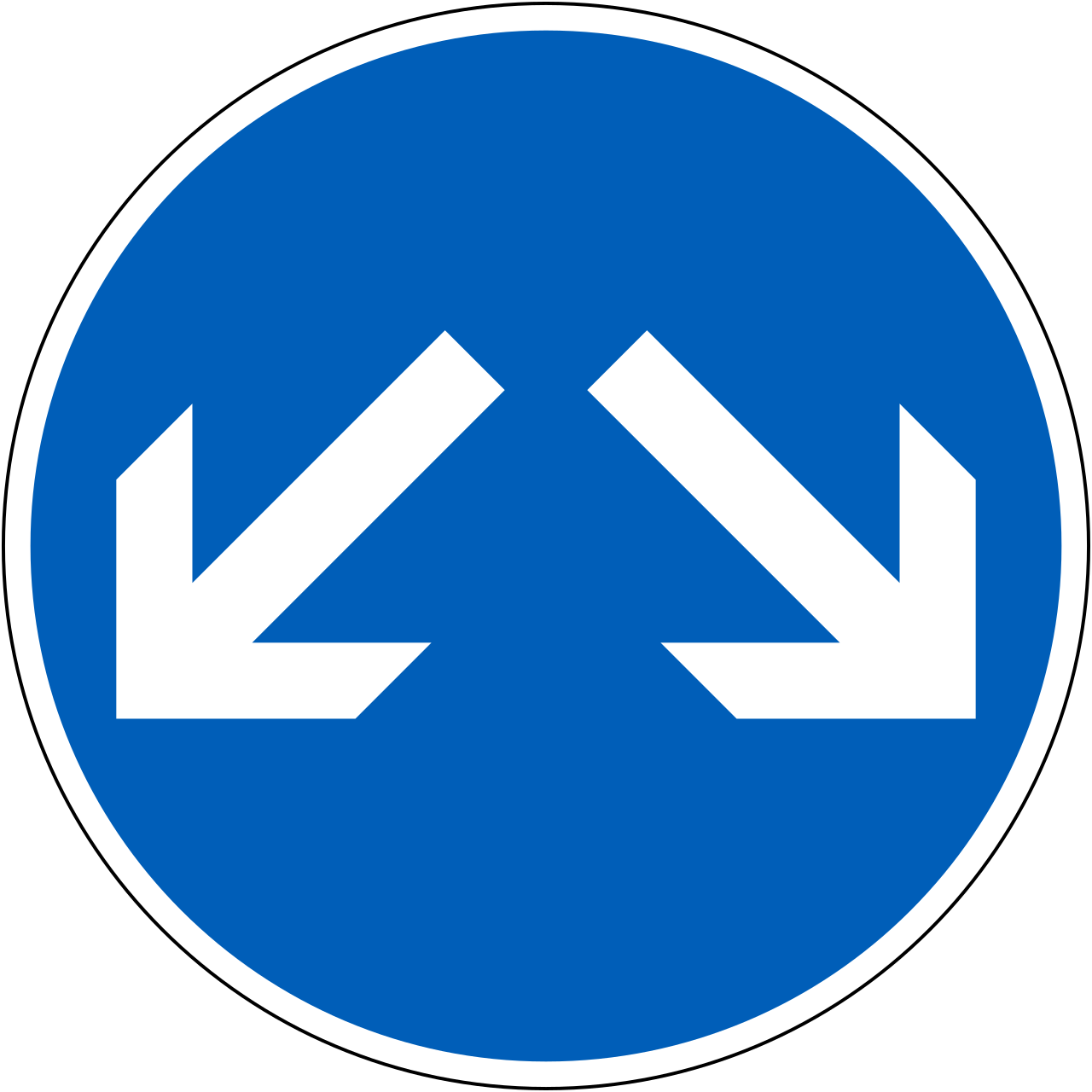 Pass on either side

Roundabout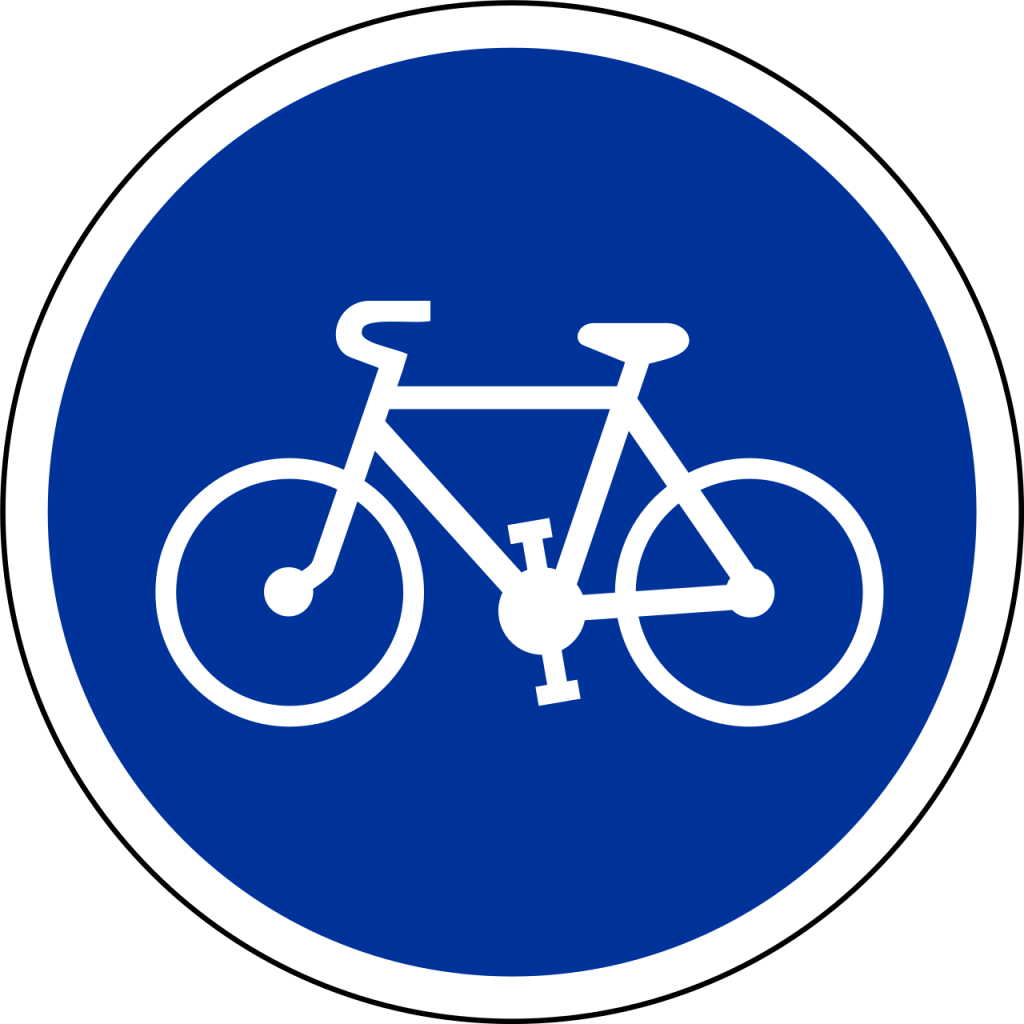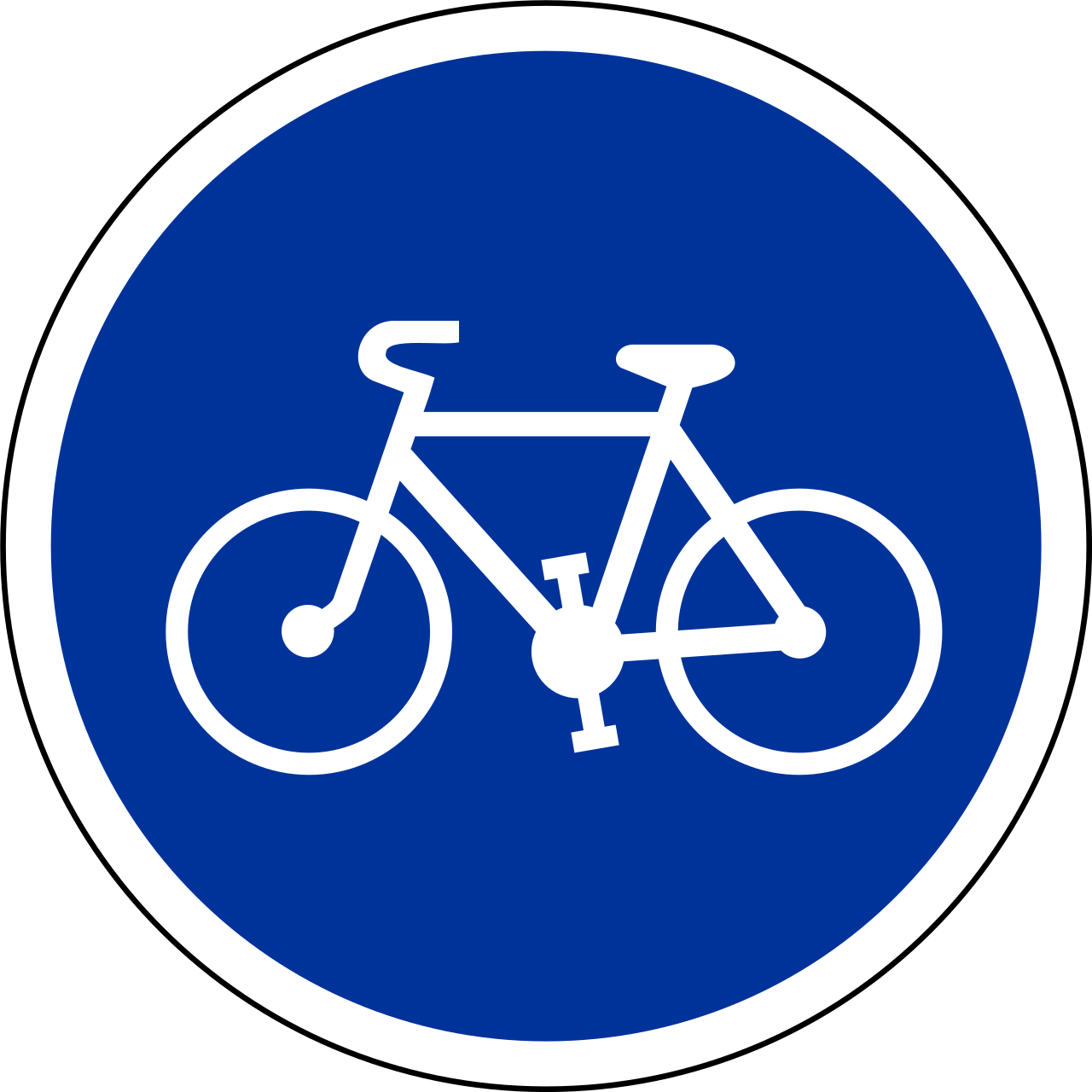 Bicycles only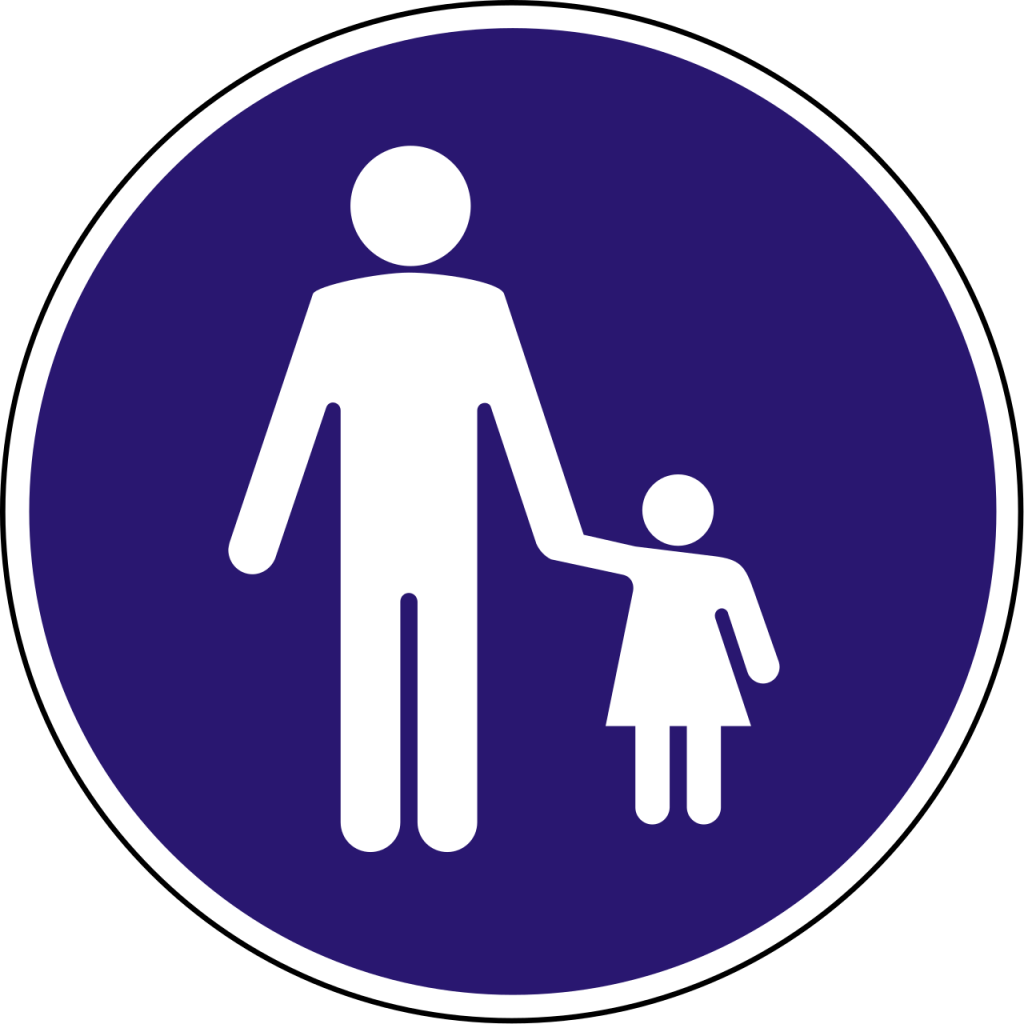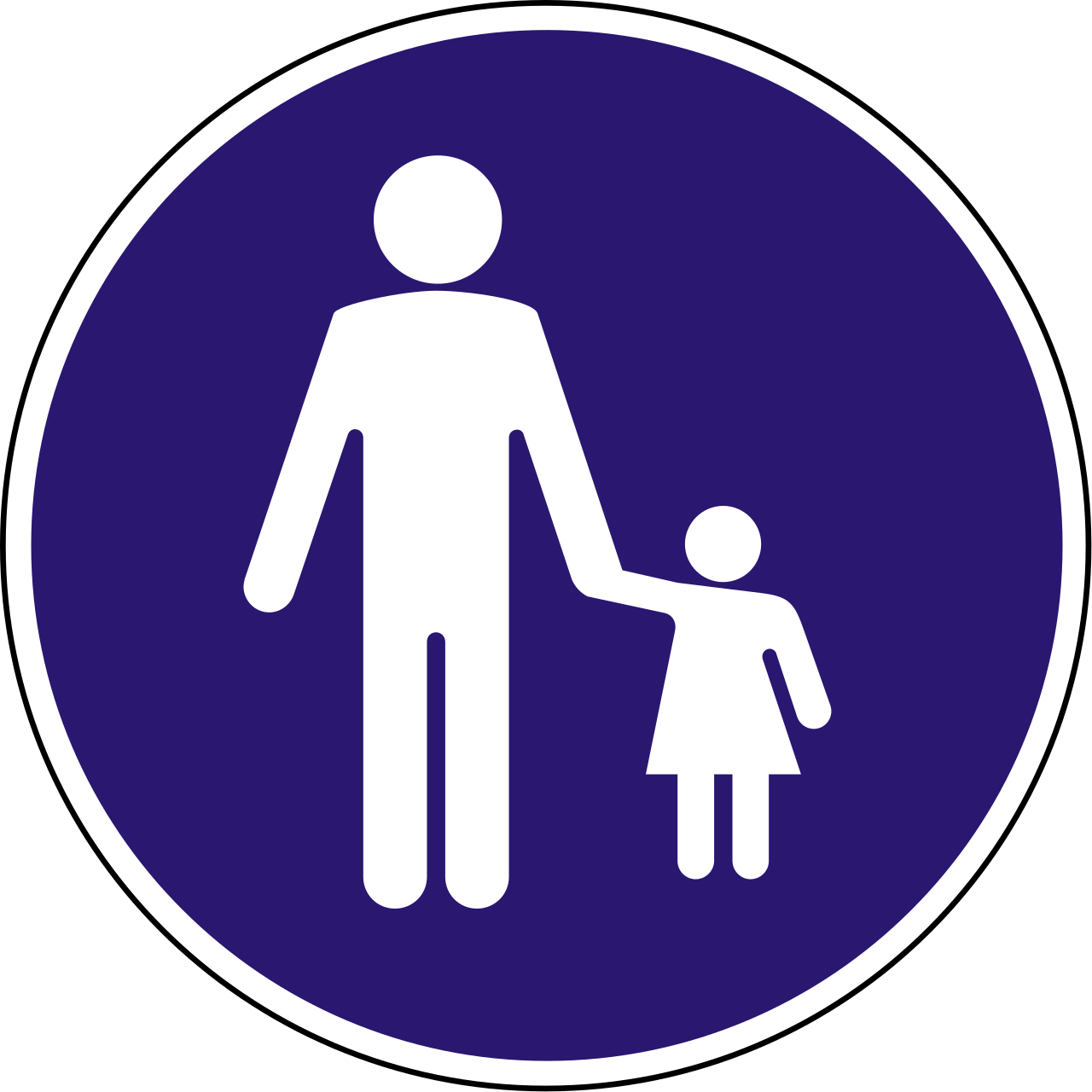 Pedestrians only
One-way intersection

One-way street

Pedestrian Crossing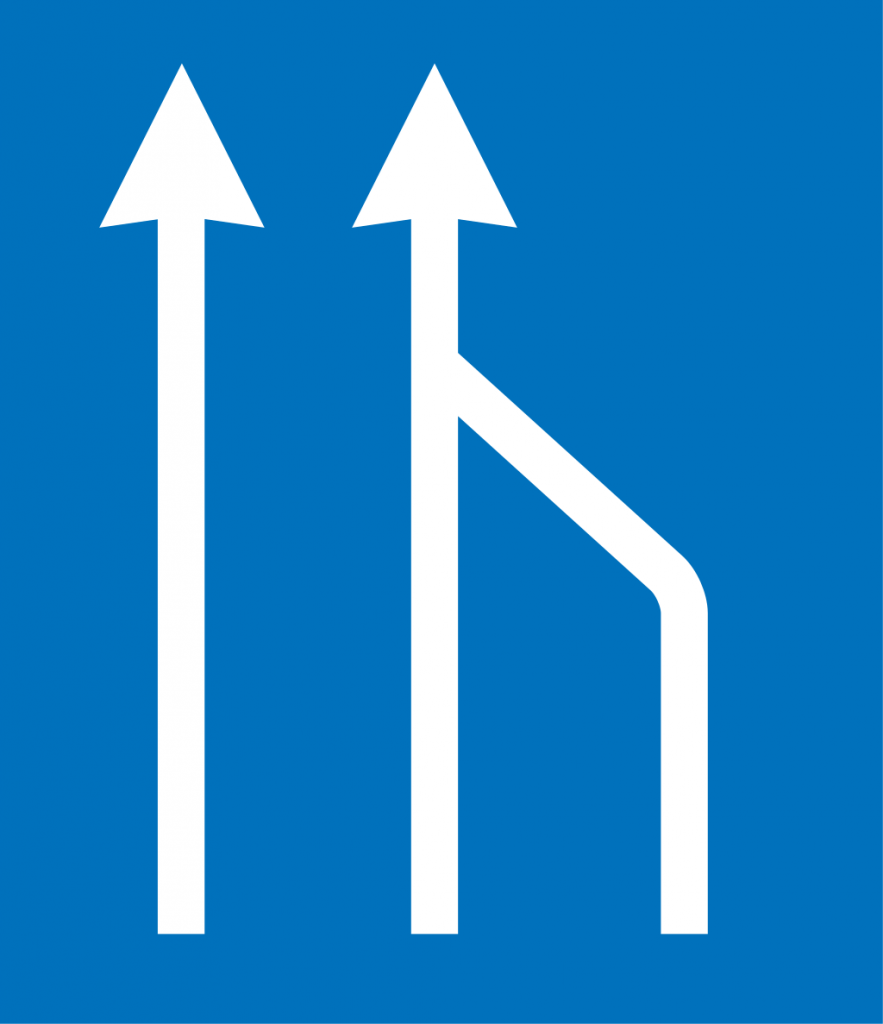 Lane ends

Pedestrian zone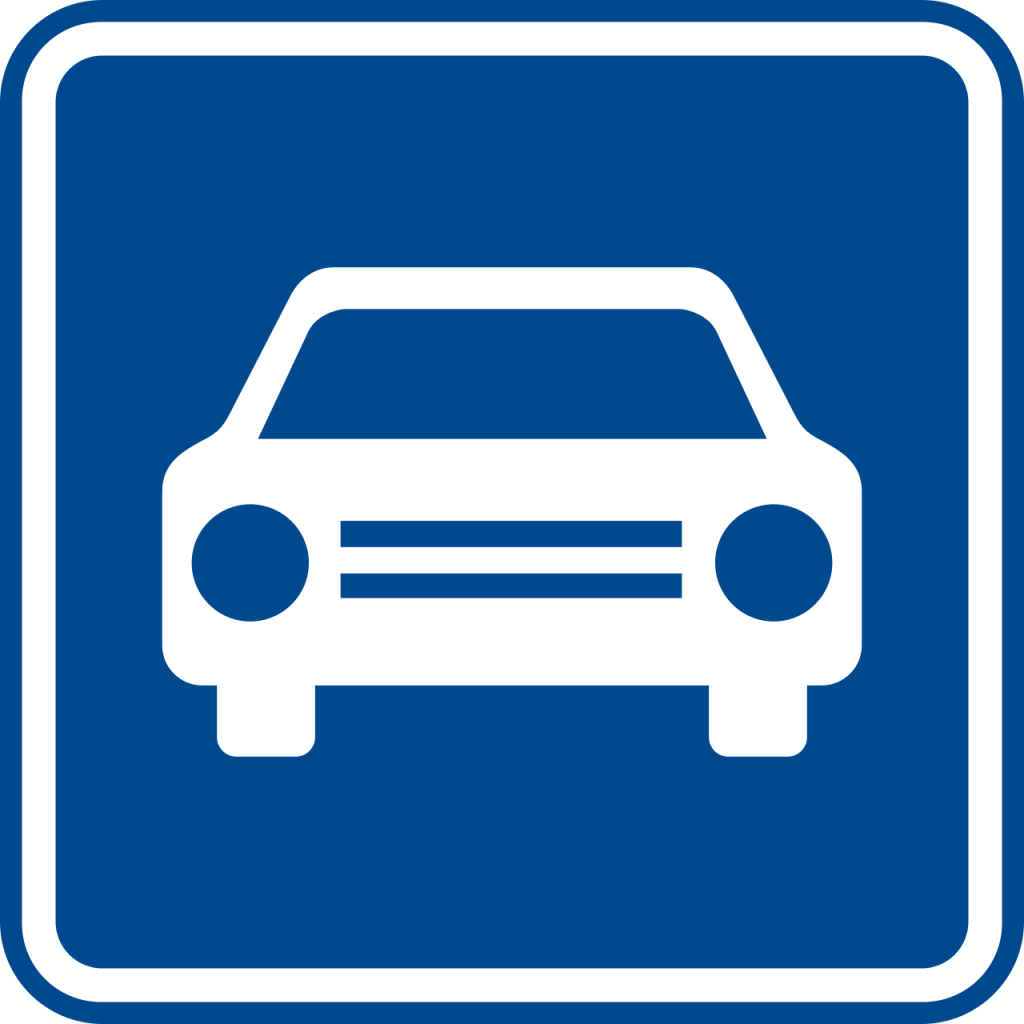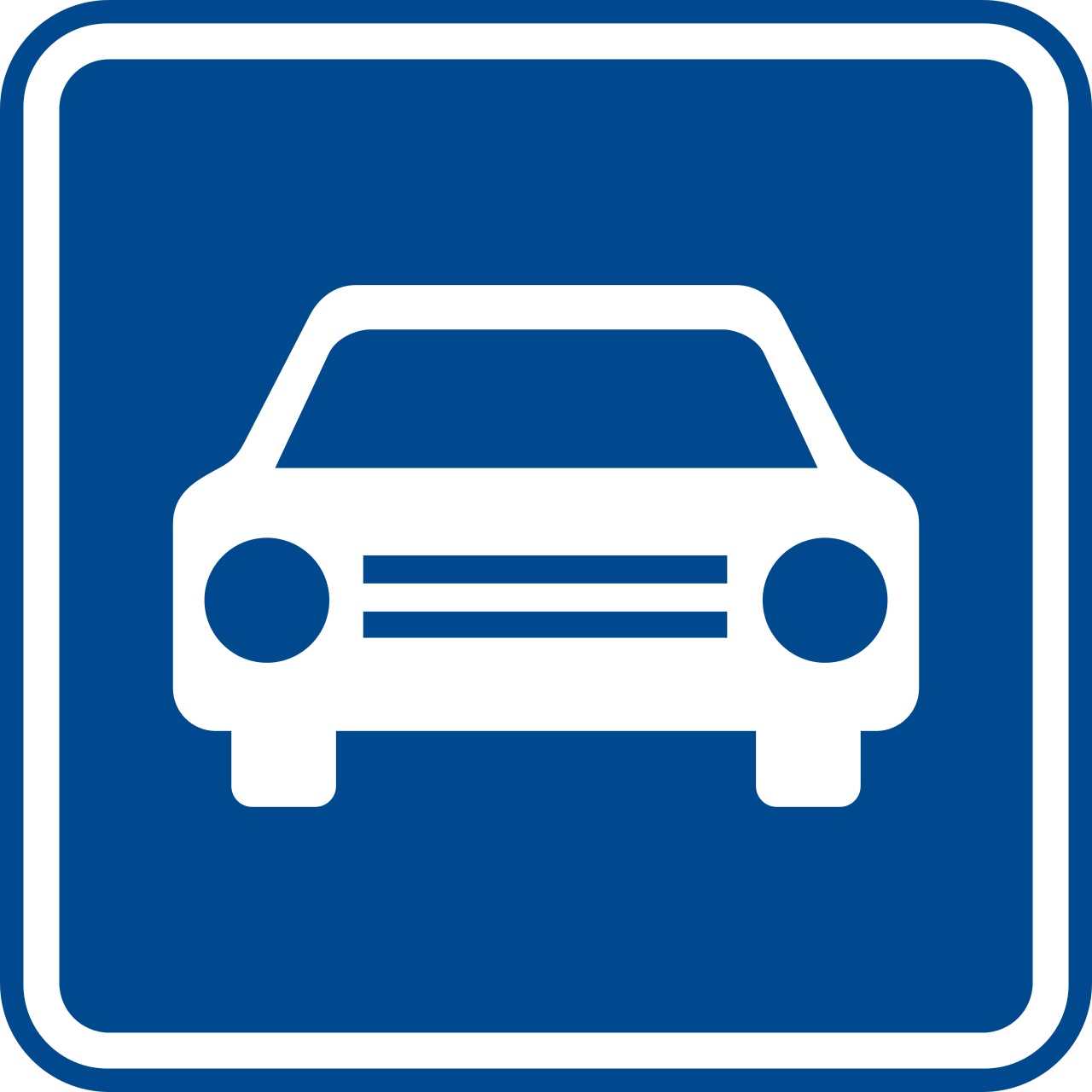 Expressway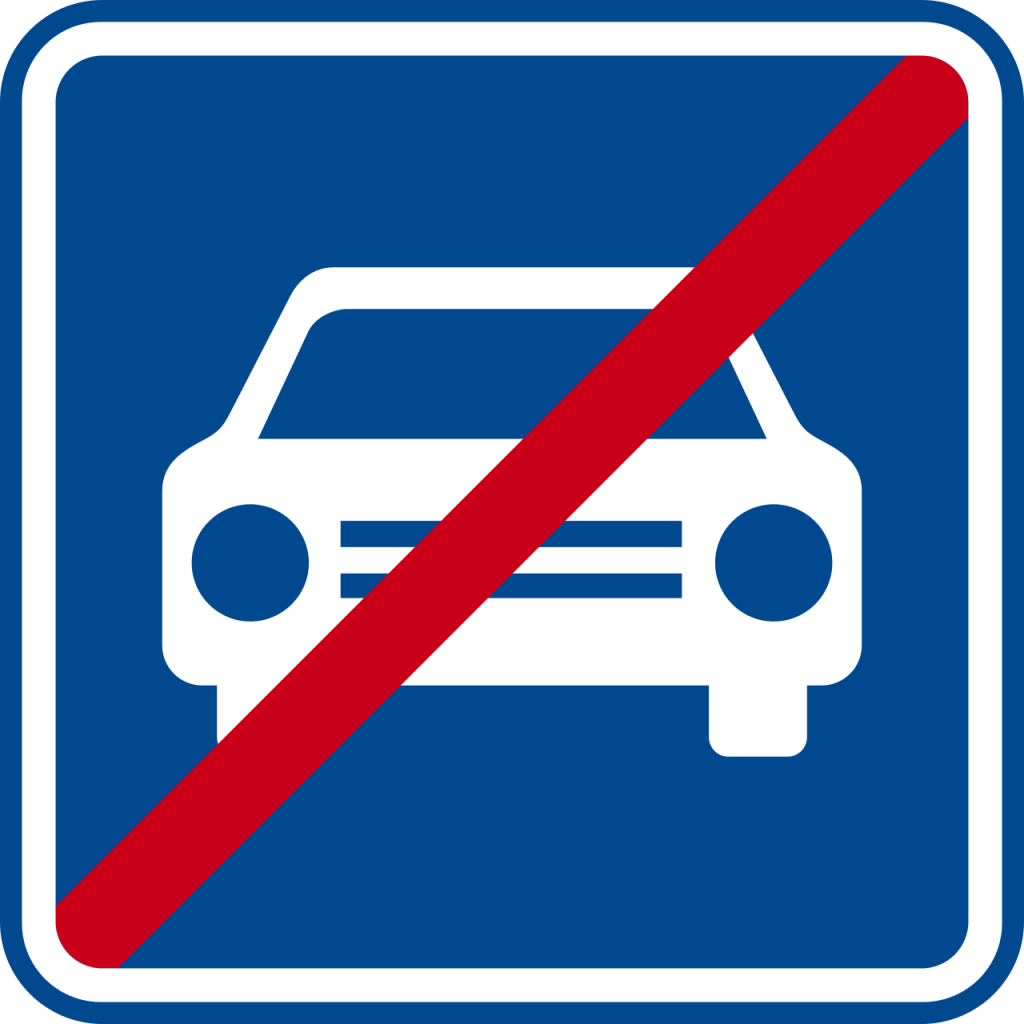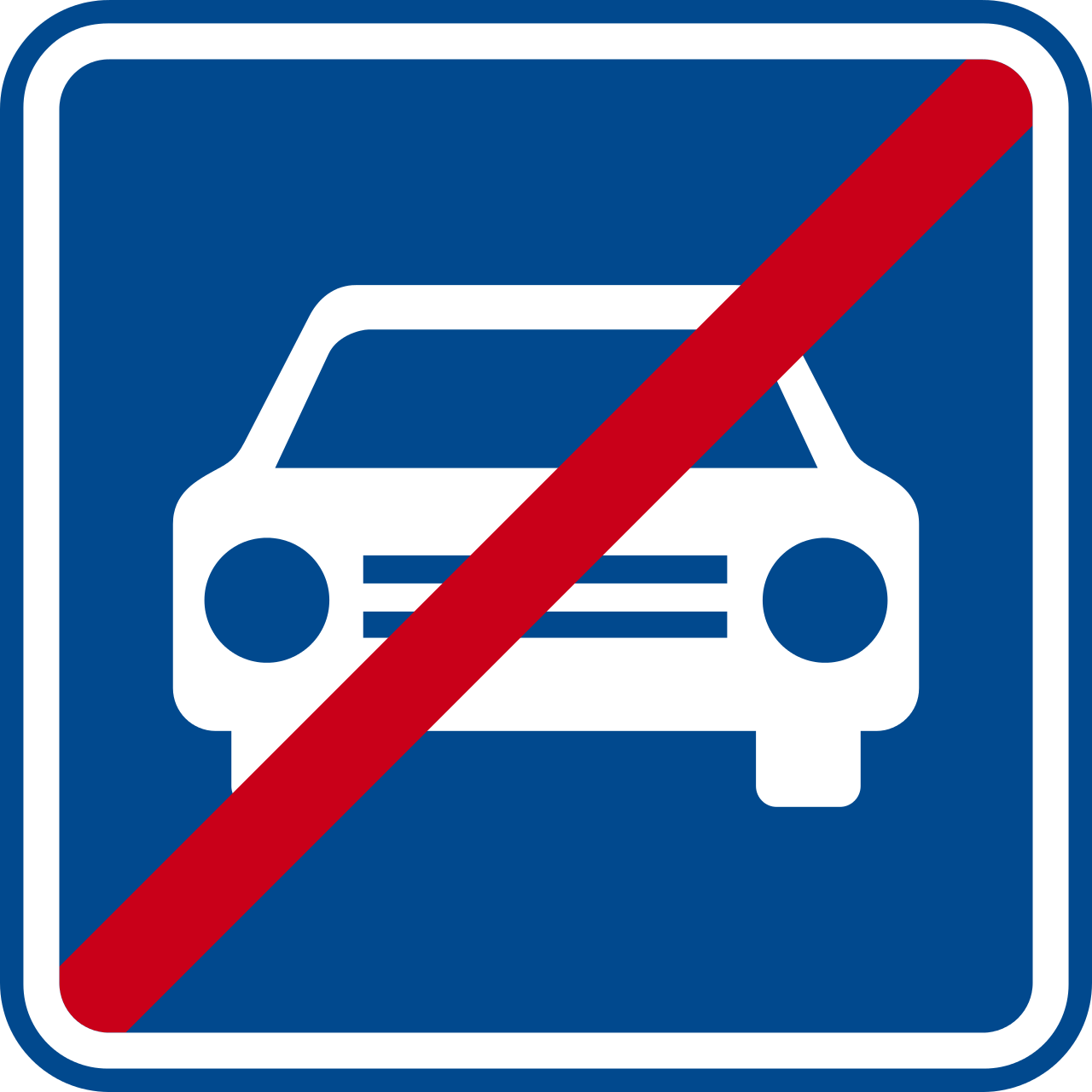 Expressway Ends

Motorway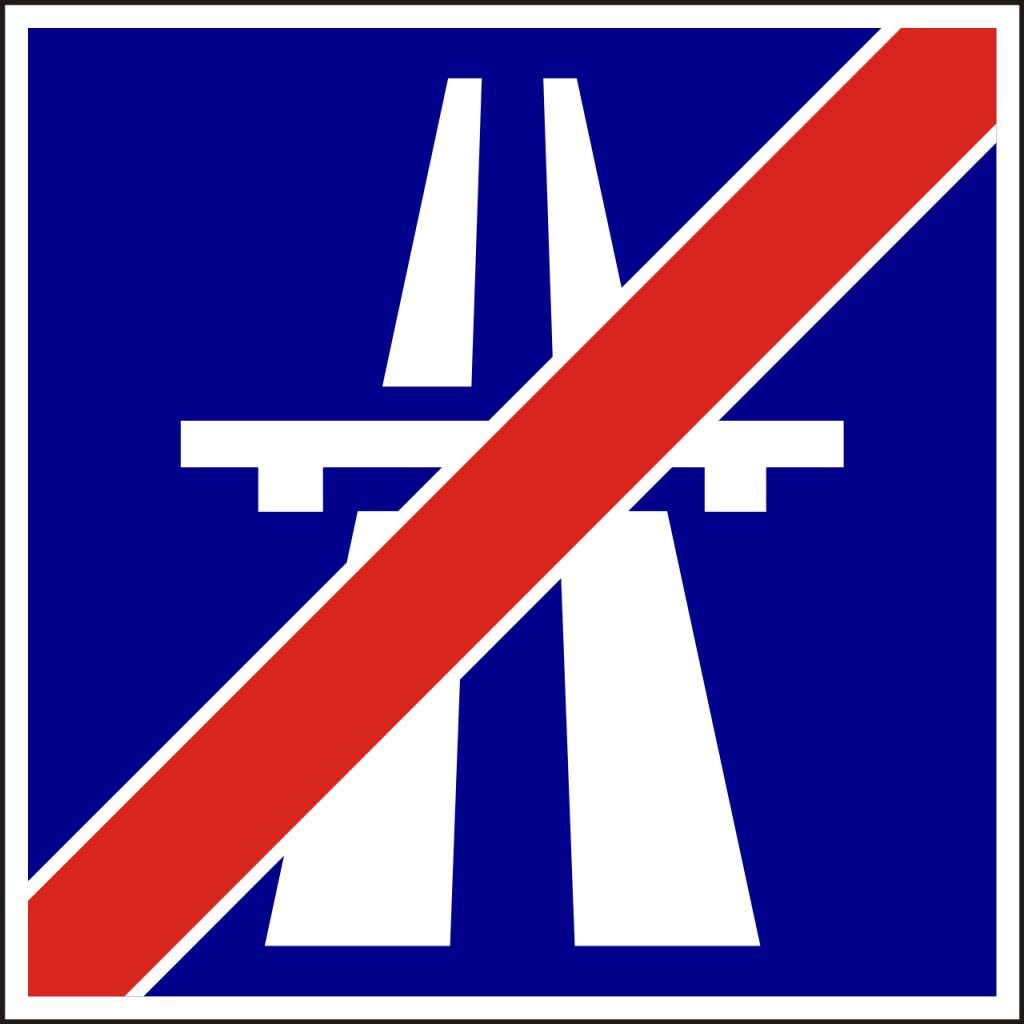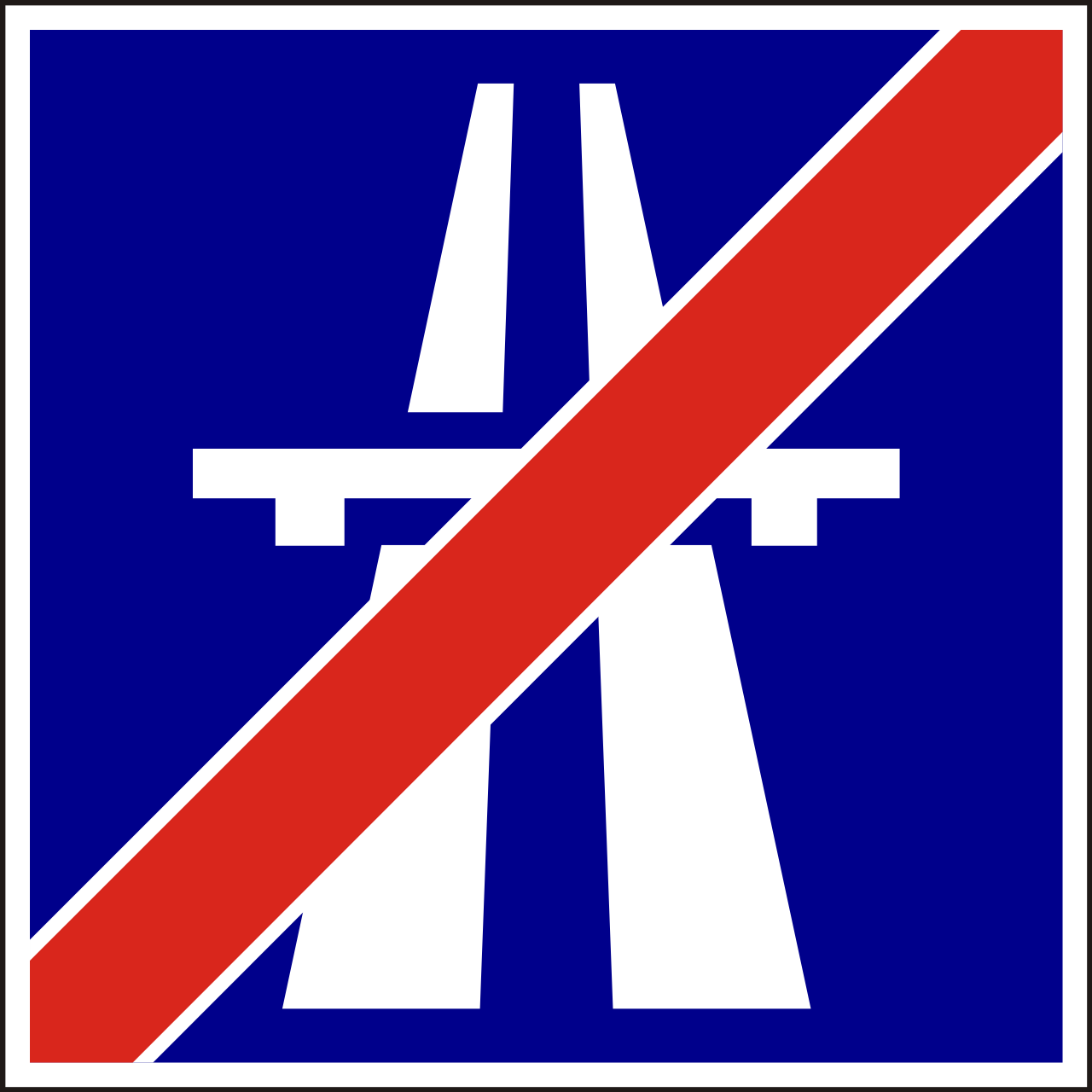 Motorway Ends

Dead end

Hospital

First aid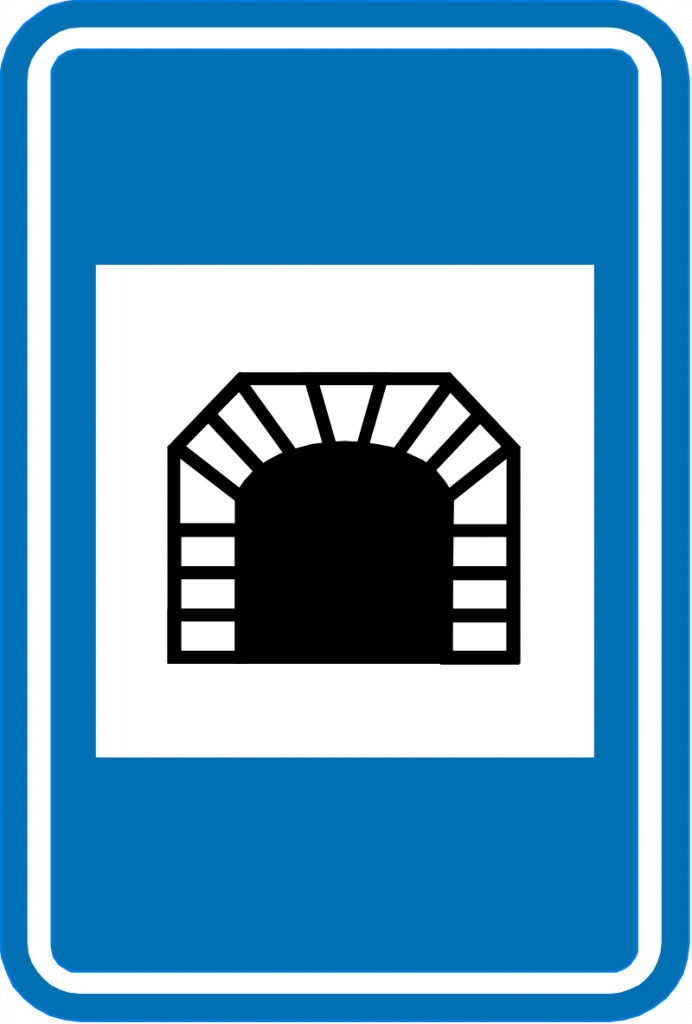 Tunnel

Parking
Europe has an intercontinental highway system similar the US interstate highway system. These highways are almost always expressways that create unhindered traffic flow. They have wide lanes, on and off ramps to enter or exit from, railroad intersections that cross at a different level, they by passes heavy congested areas, curves and gradients designed to handle speeds 80- 100km.These highways are identified with a numbering system for A class and B class roads. Roads that are A class start with an "E" as it prefix followed by two digit numbers (example Highway E43). B class roads are labeled the same, except with three digit numbers (example E249). Odd numbered highways run north-south with the lowest number, E1 farthest west. Even numbered highways run East-West with the lowest numbered highway E5, being farthest north.
Other highways are supervised, nationally or locally and can be numbered with a starting prefix's such as A, M, R flowed by digits or just a numeric number. Some of these highways can be narrower roads with intersections or roundabouts and will run through the middle of cities or villages. They may also be numbered with the European highway id. Highway 6 in Germany is also European highway E50.
Toll Roads…
Some countries in Europe do have toll roads so always keep extra change when driving. Share your intended route with your rental car company when picking up your vehicle. They will be able to tell you if you will encounter any tolls and how many. They will also tell you whether toll passes need to be purchased prior to driving.
Austria

Roads

A10
A13
A16 (S16)
Gross Glockner Alpine Road

Bridges / Tunnels

Bosruck Tunnel
Gleinalm Tunnel
Karawanken Tunnel

Belarus

Roads

Belgium

Bridges / Tunnels

Bulgaria

Bridges / Tunnels

E70/ E79 Ruse – Giurgiu
E79 Vidin – Calafat
Silistra – Calarasi Bridge
Svishtov – Zimnicea Bridge

Croatia

Roads

A1 (E65)
A2 (E59)
A3
A3 + A5 (E70)
A4 (E71)
A5
A6 (65)
A7

Bridges / Tunnels

A8 Ucka Tunnel
A9 Mirna Bridge
Krk Bridge

Czech Republic

Bridges / Tunnels

Denmark

Bridges / Tunnels

Oresund Bridge
Storebaelt Bridge (Great Belt Bridge)

France

Roads

A1
A2 / A1
A2 / A26
A4
A5 / A31 / A6
A6
A7 / A8
A7 / A9
A8
A9
A9 / A54
A10
A10 / A71
A10 / A837
A11
A11 / A81
A13
A13 / A131
A13 / A14
A14
A16
A26
A26 / A1
A26 / A5
A26 / A5 / A39 / A40
A29
A29 / A16
A29 / A26
A31
A36
A39
A40
A41
A41 / A40
A42 / A40
A43
A43 / A430
A43 / A48
A49
A51
A52 / A50
A54 / A7
A57
A61 / A9
A62
A63
A64
A65
A72
A83 / A10
A85
A87
A89
E9
E402
E604
E712

Bridges / Tunnels

La Rochelle (high season)
Millau Viaduct
Mont Blanc TunnelTunnel Prado Carenage
Pont de Normandie
Pont de Tancarville
Tunnel Prado Carenage
Tunnel de Sainte Marie aux Mines
Tunnel du Frejus
Tunnel du Puymorens

Germany

Bridges / Tunnels

Herren Tunnel
Warnow Tunnel

Greece

Roads

A1 / E75
A2 / E90
A7 / E65
A8 / E65 / E55
A8 / E94

Bridges / Tunnels

Artemission Tunnel
The Rio-Antirio Bridge
Aktion Tunnel

Iceland

Bridges / Tunnels

Ireland

Roads

Bridges / Tunnels

East Link Toll Bridge
Limerick Tunnel
M50 Dublin Port Tunnel
M50 Toll Bridge Dublin
River Suir Bridge

Italy

Roads

A1
A3
A4
A5
A6
A7
A8
A9
A10
A11
A12
A13
A14
A15
A16
A18
A21
A22
A23
A24
A25
A26
A27
A28
A29
A30
A31
A32
A33
Stelvio Pass

Bridges / Tunnels

Grand St Bernard Tunnel
Monte Bianco Tunnel
Munt La Schera Tunnel
Tunnel du Frejus

Montenegro

Bridges / Tunnels

Netherlands

Bridges / Tunnels

Kil Tunnel
Westerschelde Tunnel

Norway

Roads

Baerum Ring Road
Bergen Ring Road
E6
E18
E18 / E134
E39
Hadelandsvegen RV35
Kristiansand Ring Road
Namdelandsprosjeket
Namsos Ring Road
Nord-Jaeren Ring Road
Oslo Ring Road
Ostfold E18
Setesdalsvegan RV9
Stavanger Ring Road
Tonsberg Ring Road
Trondheim Congestion

Bridges / Tunnels

Askim
Aust-Agder
Folgefonntunnelen
Kristiansund fastlandsforbindelse
Kroppan Bru Bridge
Listerpakken
Moss
Nordkapp
Oslofjord Tunnel
Oysand-Thamshamn
Rullestadjuvet
Sunnfjordtunnelen
Svinesundsforbindelsen
Trekantsambanet
Vestfold Bridge
Vestfold Sor Bridge

Poland

Roads

Portugal

Roads

A1
A2
A3
A4
A5
A6 / A2
A7
A8
A9
A10
A11
A12
A13
A14
A15
A16
A17
A19
A21
A22
A23
A24
A25
A28
A29
A32
A33
A41
A42
A43

Bridges / Tunnels

25th April Bridge
Vasco da Gama Bridge

Romania

Bridges / Tunnels

Giurgeni – Vadu Oii Bridge
Giugiu – Ruse Bridge
Fetesti – Cernavoda Bridge

Serbia

Roads

Slovenia

Bridges / Tunnels

Spain

Roads

A3
A4
A6
A8
A12
A15
A15 / AP68
A19
A55
A57
AP1
AP2
AP4
AP6
AP7
AP9
AP36
Ap51
AP53
AP61
AP66
AP68
C16
C32
M12
R2
R3
R5

Bridges / Tunnels

Tunel del Cadi
Tunels de Vallvidrera

Sweden

Roads

Gothenburg Congestion Fee
Stockholm Congestion Fee

Bridges / Tunnels

Motalabron Bridge
Oresund Bridge
Sundsvall Bridge
Svinesund Bridge

Switzerland

Bridges / Tunnels

Grand St Bernard Tunnel
Lotschberg Tunnel
Munt La Schera Tunnel

Turkey

Roads

O3 / E80
O4 / E80 -E89
O21 / E90
O31 / E87
O32 / E881
O51 / E51
O53 / E91

Bridges / Tunnels

Bosphorus and Fatih Sultan Mehmet Bridge

United Kingdom

England

Roads

Central London Congestion Fee
M5

Bridges / Tunnels

Aldwark Toll Bridge
Batheaston Bridge
Cartford Bridge
Cleddau Bridge
Clifton Suspension Bridge
Dartford River Crossing
Dunham Bridge
Humber Bridge
Itchen Bridge
Kingsland Bridge
Mersey Tunnel
Middlesbrough
Second Severn Crossing
Severn Bridge
Swinford Bridge
Tamar Bridge
Tyne Tunnel
Warburton Bridge
Whitchurch Bridge
Whitney-on-Wye Bridge

Wales

Bridges / Tunnels
Scenic & Interesting Driving Routes…
Austria

Grossglockner High Alpine Road – Highway 107, from Winklern to Krössenbach
Hahntennjoch / Vorarlberg – Highway L266, Imst to Gutschau
Zillertal High Alpine Road – Highway 169, Matrhofen to Dornauberg

Belgium

Battle of the Bulge Route – Highway E421 to, N647, N632, N633, N68 & N62, Henry-Chapelle Cemetery in Ruyff to Historisches Museum in La Gleize

Bulgaria

Shipka Pass – Highway 5 , Veliko Tamovo to Shipka

Croatia

Adriatic & Istria Route – Highway 66, Rijeka to Pula
Jadranska Magistralam – Highway E65, Rijeka to Dubronik

France

Col de la Bonnette / Alpes-Maritimes – Highway M97 & M2205, Jausiers to Tinée
Col Du Turini – Highway D70 & D2556, Sospel to La Bollene
Dordogne Road – Highway D704, D706, Sarlat-la-Canéda to San-Lyon-sur-Vézère
French Backroad / Alpes-Côte d'Azur – Highway D102, D29 & D106, La Coste to Gordes
Great Wines Road – Highway
Les Corniches – 3 routes, Basse, Moyenne or Grabde Corniche, Nice to Monaco
Loire Valley – Highway D751, Blois to Amboise
Route de Gentelly / Alpes-Maritimes – Highway D2, Vence to past Gréoliéres
Route Napoleon / Alpes-Maritimes – Highway D485, Grasse to Digne

Germany

Alleenstraße " German Avenue – Multiple routes from Lake Constance to Sellin on the Baltic Sea.
Alpenstrasse – Highway B308, B310, B17, B23, Lindau to Berchtesgaden
Burgenstraße "Castle Road" – Mannheim to Prague
The Goethe Route – Starting in Frankfurt it includes 8 historical cites of Germany ending in Dresden
Fachwerkstraße "German Timer-Frame Route" – From Stade on Elbe River several routes to Meersburg on Lake Constance
Industriekultur " Industrial Heritage Trail" – Various concentrated stops in the Ruhr area.
Märxhebstraße "German Fairy Tale Route" – Hanau to Bremen
Romanesque Road – Figure eight route with Magdeburg at its center.
The Romantic Road – Highway 17, 2, E43 & 25, Würzburg to Füssen
Schwarzwaldhochstraße / Black Forest – Highway 500, Baden-Baden to Freudenstadt
Uhrenstraße " German Clock Route" Circular route that runs through the Black Forest and Baar region.
Weinstraße "German Wine Route"- Schweiggen-Rechtenbach to Bockenheim

Greece

Peloponnese Circle Drive – Multiple Highway Options, Athens to Delphi, Olpymia, Itylo, Monemvassia, Sparti, Nauplion, Epidaurus & Mycenae
Inland Meteora Greece – Highway E90 & A2, Ioannina to Kalabaka

Iceland

Ring Road – From Reykjavik counterclockwise on Highway 1

Ireland

Ring of Kerry – Highway N71, N70 & N72, Kilarney to Kenmare to Watreville to Killorgin

Italy

Amalfi Coast – Highway SS145 & SS163, Castellammare di Stabia to Sorrento to Salerno
Dolomite Route – Highway SS45bis & SP235, Lake Garda to Cortina d'Ampezzo
Highway Sp369, SP 358, Otranto to Leuca
Highway SP 65 Pianoro to Florence
Stelvoi Pass / South Tyrol – Highway SS38, Spondigna to Bormio
Via Chiantigiana / Tuscany- Highway SR222, Chiocchio to Cedda
Via Giuseppe Garibaldi – Highway SS583, Lecco to Bellagio

Norway

Atlantic Road – Highway 64 Molde to Kritiansund
The Troll's Road – Highway 63, Lake Langvatnet near Grotli to Sogge bru near Brønnsletten

Portugal

Algarve Coast Route – Highway 253-1 to 261 Tavira to Cabo de Vicente
Estoril Coast – Highway 6 to Estoril, Highway 247 to Sintra

Romania

Golden Bisritsa Valley Route – Highway 18, Carlibaba to Ciocanesti
Transfăgărășan – Highway 7C Câțisoara to Mustățesti

Russia

The Golden Ring – Moscow, Vladimir, Suzdal, Ivanovo, Kostroma, Yaroslavl, Rostov Veliky, Pereslavl-Zaleessky, Sergiyev-Posad
Road of Life – St. Petersburg to Lake Lagoda

Spain

Order of Alicántra Lands Route – Cáceres to Albuquerque
Al-Idrisi Route – Highway N340, A44, Algeciras to Malaga then Granada
Camino de Santiago – Highway A6 & E1, Leon to Santiago de Compostela
Caliphate Route – Northern Route N432, Southern Route A45 & A329, Cordoba to Granada.
Cinco Villas – Highway A126 & A127, Zaragoza to Sos del Rey Catòlico
Cuenca Route of Castles – Eleven castles in Central Spain
Mudejar Route in Aragón – Tarazona to Teruel
Northern Spain Route – Highway N260, Ripoll to Castejón de Sos
Picos de Europa – Highway N621, Santander to
The White Villages Route – Highway A373, A372, A397 Arcos De La Frontera, Zahara, Ronda, Ubrique, Casares and other villages

Switzerland

Albula Pass – Albulastrasse Road, La Punt-Chamues-ch to Albula
Furka Pass / Central Swiss Alps – Highway 19, Gletsch to Hospental
Klausen Pass / Central Swiss – Highway 17, Glarus to Bürglen
San Bernardino Pass / Central Swiss Alps – Hoghway 13, Mesocco to Splügen
Susten Pass – Highway 11, Wassen to Innertkirchen

United Kingdom

England

The Cotswolds Romantic Road – from Cheltenham drive to Chipping Campden, Broadway, Stow-on-the-Wold, Bilbury, Burford, the Slaughters, Northleach, Painswick, Moreton-in-Marsh and other villages.
The Military Road A3055 – Isle of Wight, Chale to Freshwater Bay.

Northern Ireland

Causeway Coast Route / Antrim County – Highway A2, Larne to Portrush

Scotland

Loch Ness Route – Highway A82, Inverness to Fort William
Old Military Road / Scottish Highlands – Highway A939, Grantown-on -Spey to Braemar