We understand that dining can be a very personal and subjective thing to do. We are not hear to recommend you what places are good to eat at and which are bad. We do want to tell you about your options so can find places that fit your desires.
There are gastronomic or fine dinning establishments. These can be a locally known fine restaurant to a world class Michelin star rated location. Of course these are fine places to dine but, come with a high cost.
Local establishments frequented by locals are usually always good choice. Local hang outs like pubs, bars & bier gartens can be very good. The food is fresh, local and reasonably priced.
Food markets exist in almost every European city and town. This is where the locals shop for fresh perishables but and you can also find pre-cooked foods at many.
There are Fast Food Chains, just like in the U.S. You'll find both American and European fast food establishments. For something quick and inexpensive.
Street Food, this is more common in Europe than in the U.S. These street vendors can also offer good quality food at a budget price.
Unlike the larger super market grocery sores in the U.S. many of these are much smaller in Europe. They do usually do offer a better selection of pre-made sandwiches, salads and other items for lunches and snacks.
You'll have to figure that out by looking at reviews and making a decision. Your hotel can suggest places to eat but, some hotels are paid to push people to eat at some locations. That doesn't necessarily mean they're bad but, it also doesn't mean they're really good or a value. I would talk to people who have visited previously and get some recommendations that way. You can find food reviews at the web sites listed below. While some publications personally review restaurants they have visited and dined at, they tend to be the more noted ones and may be a little bit on the expensive side. Other sites will have reviews from travelers who have dined at theses locations. You have to read through several reviews to get a overall picture of the restaurant. The reviews by actual travelers can vary a great degree. An example is, 8 out of 10 reviews have very good ratings and comments by the travelers but, then there are two that may say the place was horrible. Makes you wonder if they were actually at the same place. So sift through comments carefully and take some with a grain of salt.
| | |
| --- | --- |
| Concierge | They feature and review certain restaurants and the let users add reviews to Concierge's review. |
| Fodor's | Fodor reviews restaurants. You can search by price or cuisine type. |
| Frommer's | Click on city or country and then Best Dining Bets for some Frommer's recommendations. |
| Michelin | Michelin is famous for finding the best restaurants and it's 3 star ratings are highly conveyed by chefs. This is dining at its best but, the cost is relative. This for an evening when you want to go full gastronomic. |
| The Fork | Features restaurant information and allows users to post their personal reviews online |
| Travel and Leisure | Offer their opinions on restaurants by country and area. |
| Trip Advisor | Reviews are posted by regular travelers who have eaten at these establishments and offer their own personal opinions |
| Urbanspoon | While used a lot in the US, Urbanspoon is limited to reviews of restaurants in the UK & Ireland only. |
| Yelp | Reviews are posted by Yelp members who have eaten at these establishments and give their own personal opinions |
| Virtual Tourist | Let's users submit reviews of restaurants and rates them with a 0 to 5 thumbs up |
| Zagat | Reviews on restaurants and nightspots in Amsterdam, Barcelona, Florence, London, Madrid, Paris, Rome & Venice. |
Europe's International Cuisine…
With the age of the global economy, Europe is being influenced by diversity from all over the world. Europe has also experienced an influx of immigration like that in the US. Those immigrants bring with them their culture and cuisine. As well as the local cuisines offerings, it has developed offerings for international cuisines, like Chinese, Thai, Indian, Mexican, Japanese, Middle Eastern and African. In fact you can find some of the best Indian restaurants in the world located in London. The establishment of restaurants that feature international cuisine can be found just about everywhere, including good old American offerings. In many restaurants you can find dishes on the menu that you would find on menus back in the U.S.
Dinning Areas in Major European Cities…
We agree with the philosophy to eat like the locals. That probably means eating something you have never eaten before, but as they say "Not Guts No Glory". Locals typically don't eat expensively so they can point you in the right direction to good fresh homemade dining. If you want to eat the local cuisine, eat well and not pay through the nose, stay away from locations near high volume tourists attractions.
These are some of the most visited cities in Europe. Their cuisine scene can reflect all that is great about local European cuisine. But these cities, like those in the States, have become hubs of international diversity. Their restaurants can reflect incredible choices of cuisines from all over the world. The neighborhoods listed have a concentration restaurants that will offer a variety of cuisines to satisfy a wide range of tastes.
🇳🇱 Amsterdam
De Pijp
Jordaan
Leidseplein
New West
Noord
Old City Centre
Oost
Plantage
Rembrandtplein
The Ij Islands
West
Werterpark
Zuid
Zuid-oost
🇪🇸 Barcelona
Barceloneta
Cuitat Vella
Eixample
El Born
El Raval
🇩🇪 Berlin
Helmholtzplatz,
Kastanienallee
Mitte
Savignyplatz
Winterfieldplatz
🇩🇰 Copenhagen
Amalienborg
Frederiksberg
København N
Parken
Tivoli Gardens
🇮🇹 Florence
Oltrarno
Saint Ambrogio
Santa Croce
San Frediano
🇬🇧 London
Bethnal Green
Brixton
Camden
Cerkenwell
Clapham
Covent Garden
Dalston
Islington
Marylebone
Notting Hill
Peckham
Seven Dials
Shoreditch
Soho
🇪🇸 Madrid
🇫🇷 Paris
Bastille
Belleville
Bourse
Canal Saint-Martin
Champs-Elysées
Grands Boulevards
Le Marias
Louvre/Palais-Royale
Montmartre
Oberkampf
République
Sainte-Germain-des-Prés
Sentie
🇮🇹 Rome
Centro Storico
Esquilino
Monteverde
Monti
Pariloli
Pigneto
Pinciano
Prati
Salario
Testaccio
Trastevere
Trionfale
🇮🇹 Venice
Cannaregio
Dorsoduro
San Marco
Europe's Best Food Markets…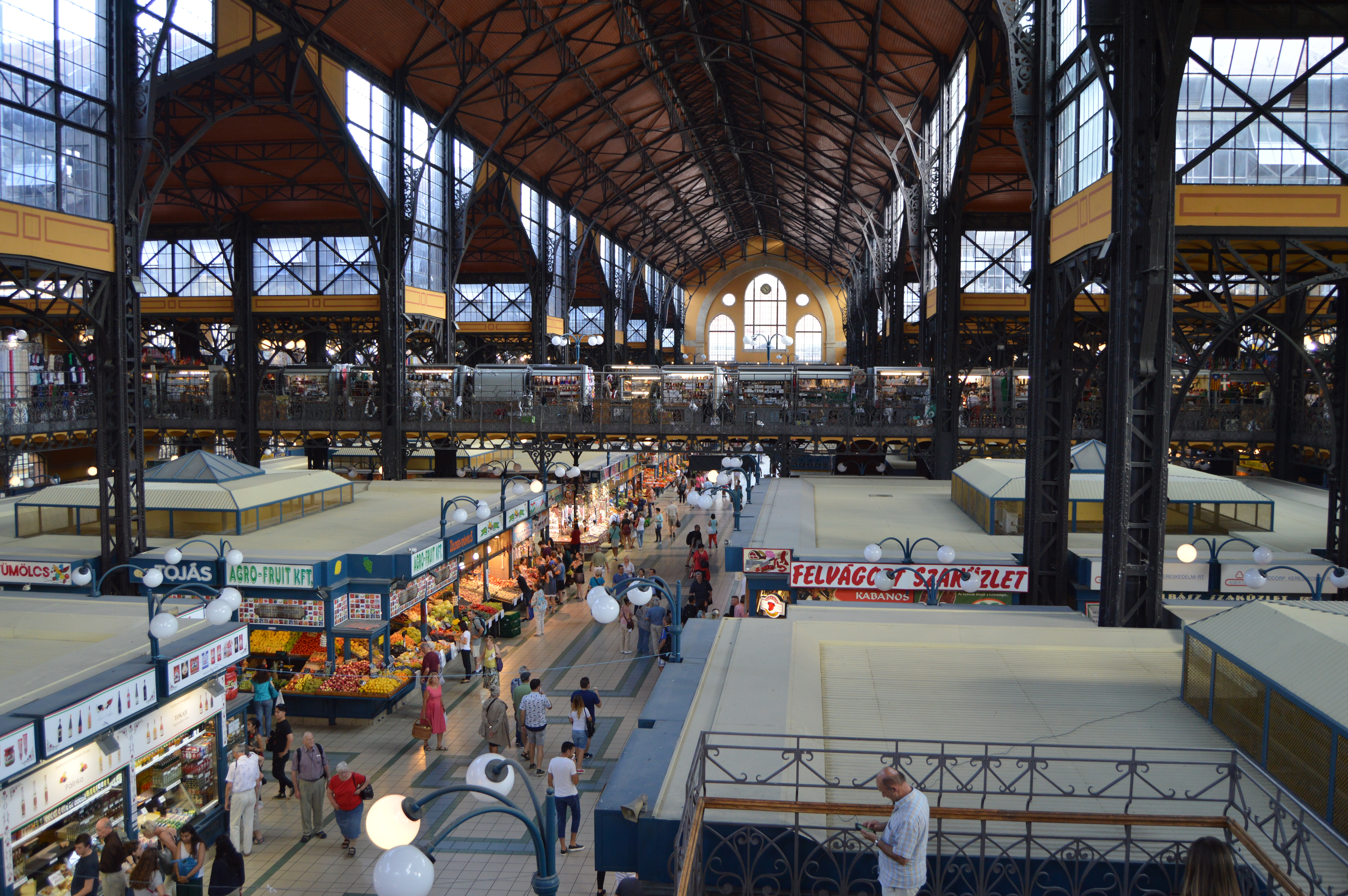 Another great place to find wonderful food are the large food markets that exist in almost every city and town across Europe. Shopping at these markets for fresh meats, cheeses, breads, fruits, vegetables, wine, prepared local hot dishes and more are part of the everyday European life. This way of purchasing food has been going on for centuries in Europe and is still going on today. The food markets are great options for lunch, dinner or a snack. Below is a list of some of the better know markets throughout Europe. Some have been in existence for centuries and make for a wonderful visit.
🇳🇱 Amsterdam
🇪🇸 Barcelona
🇨🇭 Basel
🇳🇴 Bergen
🇩🇪 Berlin
🇬🇧 Bristol
🇭🇺 Budapest
🇮🇹 Cagliari
🇩🇰 Copenhagen
🇫🇷 Concarneau, Brittany
🇭🇷 Dijon
🇭🇷 Dubrovnik
🇮🇹 Florence
🇧🇪 Ghent
🇫🇮 Helsinki
🇸🇮 Ljubljana
🇵🇹 Lisbon
🇬🇧 London
🇳🇱 Maastricht
🇪🇸 Madrid
🇮🇹 Milan
🇩🇪 Munich
🇫🇷 Nice
🇫🇷 Paris
🇱🇻 Riga
🇮🇹Rome
🇳🇱 Rotterdam
🇪🇸 Seville
🇮🇹 Siracusa
🇸🇪 Stockholm
🇪🇸 Valencia
🇮🇹 Venice
🇦🇹 Vienna
🇭🇷 Zagreb
Little markets, Europe's version of a convenience store, have good selections of sandwiches, cheese, meats, salads, desserts, snacks and beverages available in small individual sizes, perfect for picnicking. The stores are usually stocked fresh daily and run low on products later in the evening.
Europe's Fast Food…
You will find some of the same fast food restaurant chains located in European cities that you find back home as well as their own fast food versions. Go to our ➾ FAST FOOD IN EUROPE page for more information.