When you leave a country, customs will asked you to declare certain goods purchased while in the country and pay duty on the amount exceeding that country's allowance. The allowance level and circumstances on which products are purchased can of vary from country to country. EU countries are all the same at

Tobacco: 200 cigarettes, 50 cigars or 250 grams of loose tobacco;
Alcohol: 1 liter of strong spirit, 2 liters of alcohol under 22 percent proof, and 2 liters of wine;
Coffee: 500 grams;
Perfume: 60 milliliters;
There are no limits on what you can buy and take with you when you travel between EU countries, as long as it is for personal use and not for resale.
Passports…
You will need a passport which you can easily acquire at a US Post Office. Not all post offices have passport counters so make sure you confirm your post office does before you go.
You will need a certificate of birth and another government form of picture ID. Take extra ID just in case they ask for proof of residence. They'll take your picture there so be prepared to look good.
Allow yourself several months before your trip so you will have your passport in time.
If you currently have a passport it typically needs to be valid 3 months beyond the time of your stay. There are a few exceptions with some countries as long as it isn't expired upon entry it can expire during the time of your stay.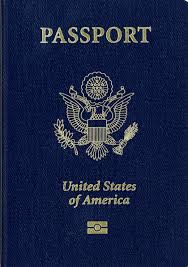 Visas…
Currently at this time almost all countries allow entry with a passport and with no requirement of a tourist visa. If you plan to stay in a country for more than 90 days you will then need to get a tourist visa. However starting in 2022 US citizens and many other non-EU or citizens of Schengen members countries will need a ETIAS Visa for travel in and out of these countries.
They are:
Austria
Belgium
Czechia
Denmark
Estonia
Finland
France
Germany
Greece
Holy See – Vatican
Hungary
Italy
Iceland
Latvia
Lithuania
Luxembourg
Malta
Moncao
Netherlands
Poland
Portugal
Slovakia
Slovenia
Spain
Sweden
Iceland
Liechtenstein
Norway
Switzerland
San Marino
Vatican City
U.S. citizens will be required to complete and submit an online ETIAS application. The ETIAS online visa waiver will be needed to enter and travel to and around the Schengen Area. The ETIAS travel authorization will be a multiple entry authorization valid for 3 years and will grant its holder a stay of up to 90 days in Europe.
The ETIAS visa waiver will be valid to enter countries that are part of the Schengen Area but not the EU, which means, that U.S. citizens will be able to travel to these countries without the need for any additional travel documents or permissions.
The European Travel Information and Authorization System or ETIAS visa waiver will be a travel requirement to visit Europe starting from the end of 2022. U.S. citizens who wish to travel to and around Europe will have to apply online for an ETIAS visa waiver.
American citizens will be able to obtain the ETIAS travel authorization by completing the online form with their personal information and by answering security questions. Americans will also need to provide the Member State of intended first entry, and they must enter the Schengen Area through that country.
You will only need a valid passport to visit for the:
Albania
Bosnia Herzegovina
Bulgaria
Croatia
Cyprus
Moldova
Montenegro
North Macedonia
Romania
Serbia
Ukraine
United Kingdom
In almost every instance you are restricted to a stay no longer than 90 days. Your passport must be valid at least 90 days after you have entered the country.
VISA ARE REQUIRED for entry to the following European countries. You may apply for them through their embassy links below.
What Else You Will Need…
Credit & Debits Cards…
It is recommended to take at least two different credit cards. You will be able to use a credit cards for most of your expenses at locations throughout Europe. Hotels, entry fees to attractions, transportation, meals, etc. The use of credit cards should never be a problem around areas of high tourism.
You will be able to use your ATM/ Debit to get cash at many banks in Europe. However, you will have a currency conversion, a transaction fee by the bank as well as your bank and a foreign transaction fee. » Go to our CREDIT & DEBT CARD page for helpful information.
European Money & Currencies…
Of course your are going to need some money but, you'll need to convert over to whatever currency is accepted in the country you are visiting. For detailed explanation of currencies go to our » MONEY & BANKING page for guidance.
Electronic Devices…
A cell phone, tablet as you will find they will come in handy for tasks. You will also need AC power adaptors & converts. Go to our » ELECTRONICS page for helpful detailed information for the use of products in European countries.
AC Power Adaptors & Converters… Go to our PACKING page for detailed information.
Travel Insurance…
Travel Insurance can cover most of your exposure to financial loss when things get cancelled, if you have a sudden illness not allowing you to complete your trip, travel-companies bankruptcies, etc. especially if you have pre-paid for most.
You can look at coverage and service at the Travel Insurance page